FIND AN OBITUARY
Service information is posted on our website only with approval from the family.
If you are seeking information not listed below, please contact us.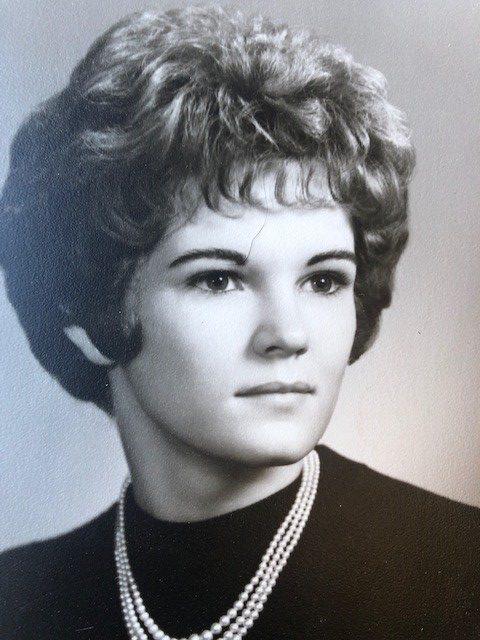 Dianne Patterson McCabe
03/22/1944 — 11/29/2020
From Richland, WA | Born in Yakima, WA
Dianne Patterson McCabe
Marjorie Dianne (Patterson) McCabe was born in Yakima, WA on March 22, 1944 to Irel (Pat) Patterson and Marjorie Mitchell Patterson. She passed away in Richland, WA on November 29, 2020 at the age of 76.
Dianne's family moved to Richland, WA in the 1940's following Pat's employment at the Hanford Nuclear Reservation. She graduated from Richland High School in 1962 and went on to attend Columbia Basin Community College in Pasco, WA where she was both a song leader and homecoming queen. Dianne met her future husband Hugh Antonson at CBC and they were married on Dec 19th 1964.
Hugh and Dianne welcomed daughters Diana Lynne in Richland, WA in 1967, Laura Jill in Sandpointe, Id in 1968, and Lisa Marie in San Jose, CA in 1969.
In 1972, Dianne relocated back to Richland, WA with her three young daughters. There she rekindled a romance dating back to Jr High School with Johnny McCabe, and they were married Sept 22, 1973. Dianne was preceded in death by both of her husbands.
Dianne worked several retail jobs in the Tri-Cities area over the years, including: Mr. Lee's, WA ST Liquor Control Board, Pietro's Pizza, Gesa Credit Union, and General Nutrition Center. She retired from Richland Health Food Store in 2012 and was well loved by her customers there.
Dianne's brightest joy in life was her grandchildren and great grandchildren. She cherished the time she got to spend with them the most. She loved playing games, babysitting, teaching them cribbage, and experiencing life events with them. She especially loved celebrating holidays with family and was never short on homemade treats when she came visiting.
Dianne is survived by her brother- Larry (Erma) Patterson, daughters- Lynne Antonson, Jill (Shane) Brandon and Lisa Antonson, grandchildren- Christa Schilperoort, Josh Antonson, Anna Rogers, Jessica Burnett, Angeline Antonson, Laura Harbinson, and her great grandchildren– Amanda Burnett, Josh Ryan, David Ryan, Adam Burnett, Sydney Schilperoort, and Jacob Burnett, as well as many well loved nieces, nephews, and cousins. She will always be held with love and warmth in our hearts where we keep our fondest memories.
erectile male dysfunction
erectile nerves
I have been a friend of Dianne since high school and her passing leaves a hole in my heart as I know it does her family. It is with love and smiles that I will always remember her – she was a special person I was blessed to have in my life.
Yesterday I heard the sad news that my friend Dianne had passed away. We had many fun times together especially the high school years when Dianne and Joanne (Pfohl) Spencer and I were song leaders together at Columbia High School (now Richland High School). Though we eventually lived in different places and different states, we kept in touch over the years seldom missing exchanging birthday and Christmas cards. Dianne and I were born in the same hospital in Yakima, two days apart (she was two days older than I) though our families did not know each other at that time. It was fun to tease Dianne about being "older." Joanne and I were able to spend some time with Dianne during some recent Richland High School gatherings. Though her health was declining, she was still the same sweet Dianne with the beautiful eyes. We did not make the trip to Richland last summer due to Covid-19 pandemic restrictions and I regret that seeing her once more was another 2020 loss. Rest in peace, Dianne, and enjoy telling your grandma stories to the angels in heaven!
I just now found this. I am so sorry for your loss of Dianne. We were friends in school and after. When she married Johnny it brought two of my friends together. Dianne was a beautiful person with a beautiful soul
We were in dance class together in the late 1950s and met again 9-10 years ago at her place of work. It was nice to see that she retained that cheerful countenance and the beauty that she obviously passed on to the women in her family. My condolences to you all.
My everlasting love to all of you. I love you my sweet Dianne.
Lynne, sorry for your loss. Knowing you, and now looking at these pictures tells me I would have loved to know her. Sending positive energy to you all.