FIND AN OBITUARY
Service information is posted on our website only with approval from the family.
If you are seeking information not listed below, please contact us.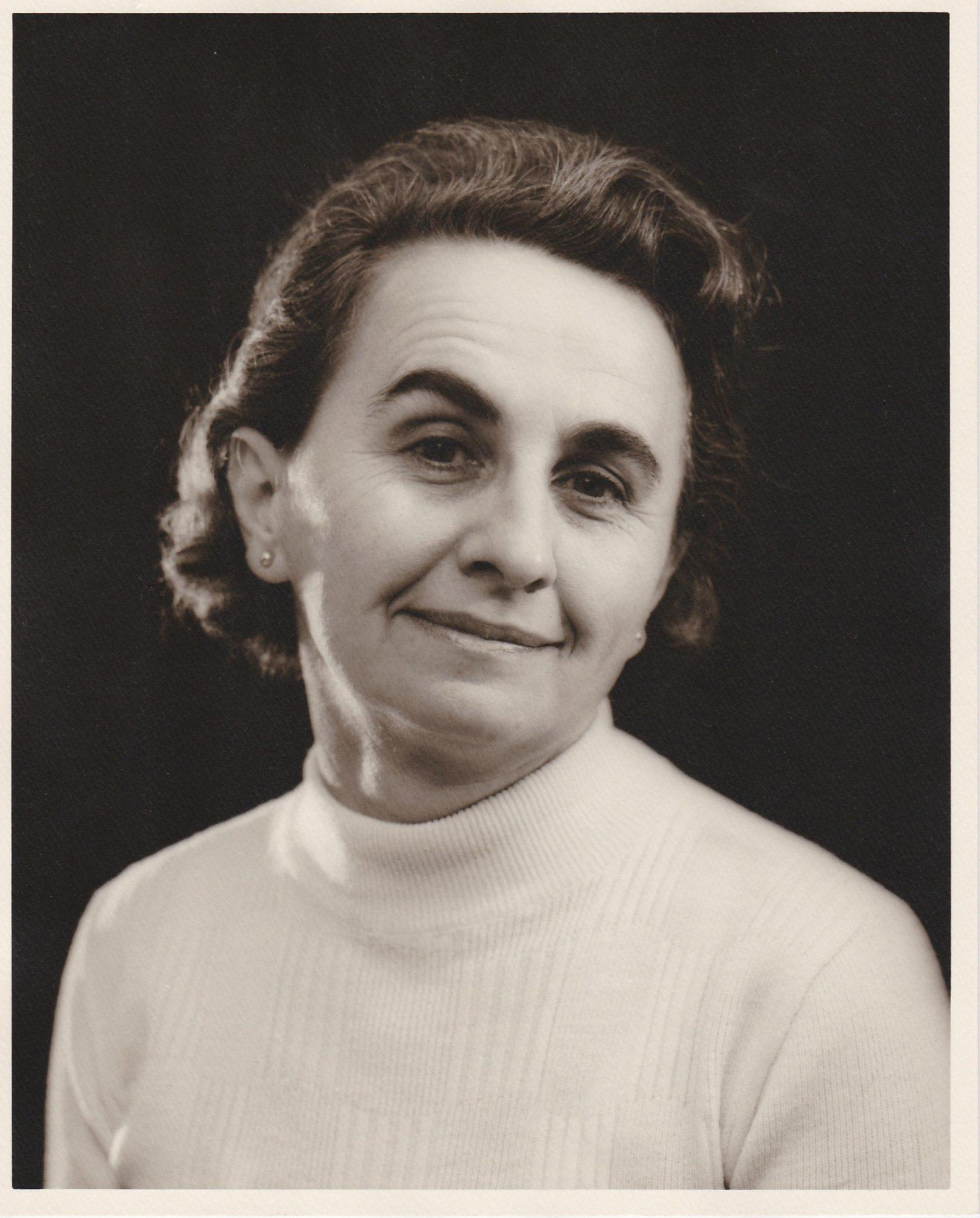 Rosalie Papp
12/06/1925 — 11/01/2020
From Richland, WA | Born in Munkacs, Hungary
Rosalie Papp
Rosalie Papp (Orosz (adopted name), Taszinger (paternal name)) was born in Munkacs, Hungary on December 6, 1925. Her mother Maria Ilona Nogrady (Gyuticska, Bodnar, Taszinger, Orosz,) who went by the name Ilona or the nickname Helen was widowed from her husband Julius when Rosalie was 2 years old. On September 21, 1946 Rosalie married Dr. Gabor Laszlo Papp in Debrecen, Hungary. Rosalie was an only child.
Life as a child was hard for Rosalie. At the age of 6 she was stricken with Scarlet Fever and suffered lifelong hearing problems as the result. But she was tough, and that toughness was inherited from her grandmother Maria Bodnar, who, along with Rosalie's uncle (Andras) contracted and survived small pox.
She was also a survivor of the Second World War who also feared for her life when Russia invaded and occupied Hungary. Rosalie hid from the Red Army by hiding in a chicken coop during the occupation. Her step father (Andras Orosz) was a prominent butcher in the city of Munkacs but was later killed by the Russians during the Hungarian occupation after WW II. It was during this time that Rosalie developed her lifelong admiration for a democratic life and cherished the freedom she found living in the United States. Later, as a US Citizen, she never took her constitutional rights for granted and diligently exercised her right to vote.
Rosalie has five children Laszlo "Stephen" Papp, 1947; Karoly "Carl" Papp, 1949; Andras "Andrew" Papp, 1950; Zsuzsanna "Susie" Lujza Papp (Lyles), 1951; and Ivan Gabor Papp, 1955. Her grandchildren are Roxanne Patricia Papp (Benison), Lonny Ray Papp, Nicholas Ray Papp, Devin Karoly Papp, Taryn Ilona Papp (Marx), Jeffry Dean Lyles, Michael James Lyles, Joel Anthony Lyles. Rosalie has numerous great grandchildren.
On December 26, 1956 (the day after Christmas) Rosalie, in the throes of a Hungarian revolution against the Russian government, her husband and mother along with five young children aged 9 to 1 fled Hungary in the middle of the night crossing the very dangerous "Iron Curtain" between Hungary and Austria. She knew escape from her home country was the only way to give her family the chance of a free life and free from Russian oppression.
After fleeing to Austria Rosalie and her family applied to enter the United States under "Operation Mercy" (a US sponsored program to bring Hungarian refugees to the US). She arrived at McGuire AFB and the family found sponsorship in Salem Illinois. From Salem the family moved to Springfield and then on to LaPuente, California. Rosalie worked as a nurse's aide in LaPuente Hospital and for several doctors in the area. The family then moved to Hacienda Heights, Ca where Rosalie finally retired. Her children were now grown and moved around the country so Rosalie and her husband found themselves living in Richland, WA near their youngest son Ivan and Daughter-in-Law Kathleen Papp (Moran). Her husband, mother, son Carl and grandson Devin preceded her in death.
Ivan and Kathy,
We are so sorry to hear about your mom. After reading her obit (WOW) what an amazing women she was. Our thoughts and prayers are with you during this time.
Dear Ivan and Kathy:
God rest Rosalie's soul in peace. She was a woderful person, whose memory will live in her family and in her friends"hearts.
When she visited Budapest she emjoyed it very much, and we remember her as a joyful person who was easy to talk to.
She will be in my prayers always.
Ildikó
We are going to miss grandma Rosalie, my little ones specially Shanaya would talk about her wanted to go back and visit her again but we never got chance to visit her again! She got grandma's jewelry and would wear it and asked when we are going to see her again because she misses grandma Rosalie . I didn't get to know grandpa Rosalie much but I only met her once and she was the sweet person and beautiful inside and out.
We stayed at her house while we were visiting her and and it was super super CLEAN. Everything was beautiful.
We will miss her, may her soul Rest In Peace ✌️ 💕
Rosalie Papp, I want to thank you, and Gabor, for bringing your precious daughter, Zsuzsanna Lujza Papp, across the ocean from Hungary, and into my arms. I doubt that I could have ever had a happier life, without her. Thank you Ivan, for being such a good son to your dear mother. It was with continued admiration and respect, that I saw you and Kathy, day after day, give such loving care to your mom, in her time of need. Kathy, thank you for supporting your husband in this endeavor. I will never forget the time when my own parents reached their last days, and my dear Susie, supported me 100% in caring for them. I will never forget the love and support that she showed.
Rosalie, you were a very good mother-in-law to me. Whenever I came to visit you, you always showed me kindness, and love. And I will never forget your delicious meals, with the Hungarian touch. 🙂 They were truly delicious. I will miss them, and I will miss you. I am grateful for the hope God has given us, when distressing things of the past, will no longer plague us. Isaiah 65:17, Revelation 21:1-4. I hope to see you again, in God's new world.
Love, Dean
Thank you Grandma Rosie for being tough enough to bring 5 children into this world paving the way for me to breathe the breath of life.
I will never forget your wonderful cooking and how clean and beautiful you always kept your home.
Your advice has moved me to not rely on other people, always push forward no matter what and smile.
My two little girls only met you for a moment, but it was long enough to leave a permanent mark of love in their hearts.
Love you forever Grandma !!!
Jeffrey Rachna Zoya Shanaya Jaxon
🌸You will always live in our hearts Rosie. Thank you for loving us. 🌸