FIND AN OBITUARY
Service information is posted on our website only with approval from the family.
If you are seeking information not listed below, please contact us.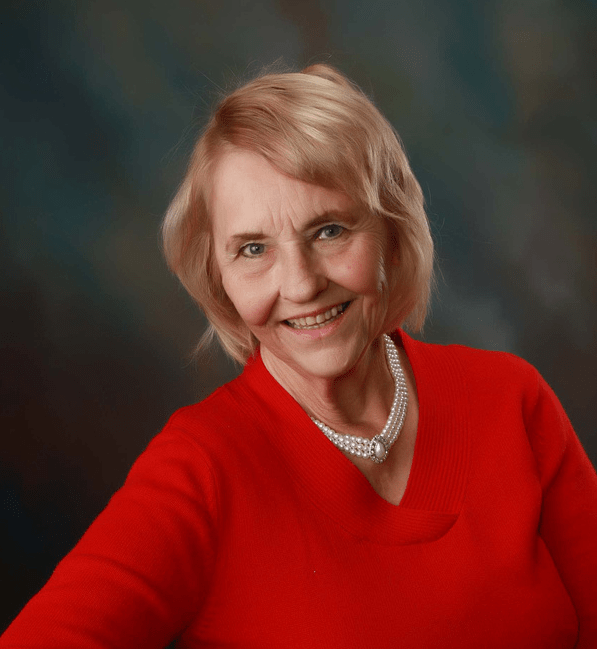 Donna Allred Beecroft
04/11/1935 — 12/05/2020
Born in Salt Lake City, UT
Public Viewing
Starts:
Tue, December 8, 2020, 1:00 pm
Ends:
Tue, December 8, 2020, 2:00 pm
Celebration of Life
Starts:
Tue, December 8, 2020, 2:00 pm
Ends:
Tue, December 8, 2020, 3:00 pm
Graveside Inurnment
Starts:
Wed, December 9, 2020, 1:30 pm
Location:
Sunset Gardens
915 Bypass Highway, Richland, WA 99352

Donna Allred Beecroft
Donna Allred Beecroft died at 85 years of age on the evening of 5 December 2020 in West Richland, Washington, from injuries incident to a fall at home. She was preceded in death by her husband, James Beecroft; her parents, Owen and Lavon Allred; a brother, Duane Allred; and her sister, Dianne Welton. She is survived by six children, son James (Denise) Beecroft, daughter Elizabeth (Greg) Castro, son Stephen (Michelle) Beecroft, son David (Jenny) Beecroft, daughter Mary (Paul) Taylor, and daughter Rebecca (John) Hunt; two brothers, David (Carol) Allred and Douglas (Loretta) Allred; twenty-six grandchildren; and numerous great-grandchildren, nieces, nephews, and cousins.
Born Donna Gwen Allred on 11 April 1935 in Salt Lake City, Utah, she moved to Richland in 1943 when her father took a position as a Hanford reactor operator. Her family returned to Salt Lake City after World War II, only to move back a few years later when they missed Richland so much. Donna graduated from Richland (then Columbia) High School in 1953 and spent the rest of her life living in the Pacific Northwest, usually near the Tri-Cities.
On 25 August 1958, she married James Beecroft, who was stationed at Camp Hanford. A year and a week after their wedding, the couple welcomed their first son, with five more children following in eleven years. Donna and James lived with their family in various places around the state of Washington, returning to settle for good in the Tri-Cities in 1982.
Donna was proud of and devoted to her family and took great satisfaction in the accomplishments of her parents, siblings, husband, and children. She was a proud member of the Church of Jesus Christ of Latter-day Saints throughout her life, serving in various volunteer callings as well as serving a Church mission to Florida with her husband from 1997 to 1999.
Donna held a master's degree from Whitworth College in counseling and worked at Child Protective Services for many years, as well as working as a substitute teacher at the Pasco Alternative School. She also owned several rental properties in the Tri-Cities. In addition to her efforts to benefit her family and loved ones, she devoted herself to improving her properties and being a fair and generous landlady.
Donna's life was defined by the service she rendered to others. She was a wife and mother before all other pursuits, finding great joy in helping her husband and children. She served the families she interacted with at CPS. She served those she taught at Church and at school. She delighted in serving those who rented from her.
Donna was a generous, loving soul who made the world a better place than it would have been without her. While we mourn her passing, we thank our Heavenly Father for the grace He has bestowed on us through her life of service and love.
Visitation will be held at 1:00 pm on Tuesday 8 December at Einan's Funeral Home, with funeral services following at 2:00 pm.
Dear brother,
May the almighty Lord God Jesus comfort your souls. Lady Donna has passed away, she is in the place where she had wanted to be some day.
God bless you.
I am so sorry for the loss of Donna. I did not know there would be anything for her or I would have been there. My last memories were of sitting in church with her befor COVID.
I loved her dearly and she will be missed.
I love this dear dear who taught me so much. I am happy she is reunited with her beloved, James.
I knew Donna before she married James Beecroft, and admired her ambition and leadership. She was fun to be around. She liked to perform skits and was good at memorization. I lost track of her after we both graduated from Col-Hi in 1957. We had another thing in common; we both fell at home, and our health deteriorated. My sincere condolences to her loving family!
Mrs. Beecroft, or as we called her Grandma Donna at the West Richland Home Depot, wasn't just a customer she was like family. Her smile and laughter were like medicine to all of us and we will miss those multiple doses each week. From all of us at store #4746 our heartfelt prayers and more go out to Grandma's family. Know this her obituary has been posted in the story and many a tear have been shed.
Oh Dear Beecroft family, how my heart aches! This year has truly taken its toll and one of the most beautiful angels ever put on this earth! I wish I could be there for you but know I am there in heart and soul! Even though I havent seen your mom in years I am quite grateful that I was able to see her at AJ's reception. Know that I loved her like my own mother and that she was always a part of who I am today! I loved her dearly and fondly! God bless and I am so very sorry for your loss! Love, hugs, and Prayers – Angelica