FIND AN OBITUARY
Service information is posted on our website only with approval from the family.
If you are seeking information not listed below, please contact us.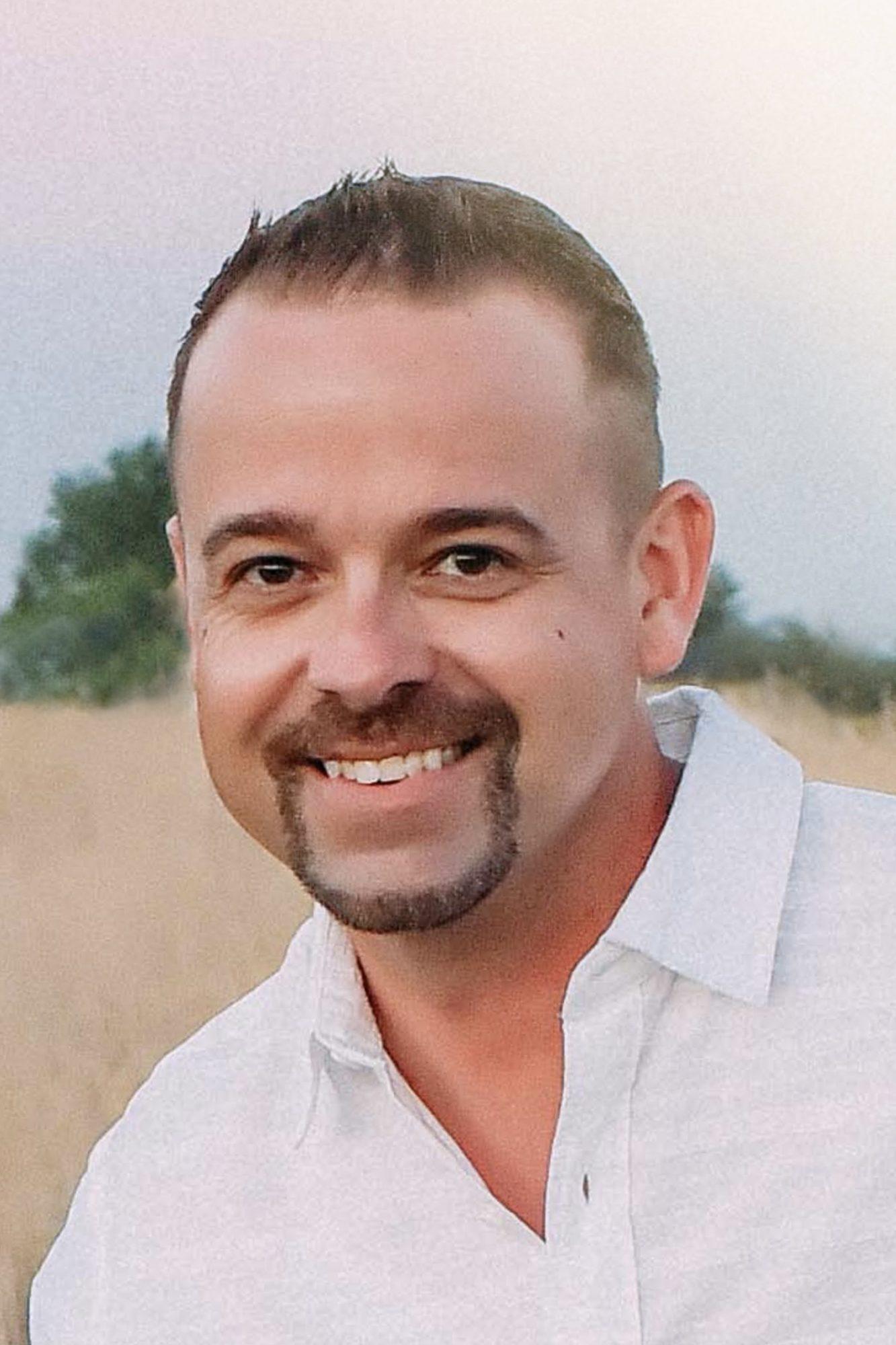 Joseph Frank Carroll
10/08/1978 — 12/06/2020
From Kennewick, WA | Born in Cleveland, OH
Celebration of Life
Starts:
Fri, December 18, 2020, 4:00 pm
Joseph Frank Carroll
Joseph Frank Carroll
October 8, 1978 – December 6, 2020
Whether it was a pick-six or a deer dashing out in front of a truck, Joey Carroll was a man with a keen ability to predict the future. One thing he nor anybody could have predicted is that he would be taken away from the countless people who love him, far, far too soon… but not before he was able to get one last "1st of tha Month" out to his crew.
On the early morning of December 6, 2020 Joseph Frank Carroll took his last breath with his beloved wife Holly at his bedside, along with their children and loved ones.
To summarize Joey's life seems nearly impossible – and honestly, regrettable, as he still had so much left to do. Born on October 8, 1978 in Cleveland, OH to his mother Teresa and father Joseph, they later moved to Kennewick, WA in the 80's where Joey attended Highlands Middle School and graduated from Kamiakin High School. Joey began his early journey into adulthood employed by Coca-Cola and later took a position at Odom/Southern Wine and Spirits that became a career he loved and served in for 17 years. He also rose to the calling of becoming a Volunteer Firefighter for Kennewick Fire District 1 station 110 which he did for a period of time. Joey spent five fleeting years together with his then-girlfriend Holly, whom he asked to marry him on a family vacation in Florida, and in September of 2019 they officially tied the knot.
If you were to play a highlight reel of Joey's life, you would see a man who served as a passionate husband, a devoted father and stepdad, a loving son, a dedicated brother, and a loyal friend. To some he was known as JC, to others he was Joe or Joey – but one thing that remained ever consistent to all who knew him was his passionate unwavering love for the Seahawks. You could always count on Joey for a play-by-play; a rapid-fire, machine-gun blast of text messages giving you real-time commentary of each and every game. His love for the 'hawks overflowed into his life in other ways as a sports enthusiast. Joey had an affinity for the game of golf. He loved having Holly, his true partner on every course, around until the day Caiden picked up a club for the first time and Holly knew it was now their game and she could instead partake as their caddy. He also took immense pride in participating in all the athletic endeavors his children participated in. Watching Kylie and Lexi cheer; supporting Taylor and Hayli in volleyball, and coaching Caiden and Kayson in football, baseball, and basketball were some of his most treasured memories. The biggest cheerleader on their sideline was always their dad.
Joey's proudest achievements were his children and stepchildren. He loved reveling in the moments with each of them and found ways to connect that was personal to their individual bonds and never missed the chance to make them laugh. He was a true family man who never left a dull moment in the house. He loved playing surprise pranks when the kids came home, silly salmon, and two-man parties in the kitchen. He and his son Caiden would frequently exchange text messages and always reminded each other they are best friends forever. They all brought so much joy into Joey's life, and his love for them was profound.
Joey's delight for action was limitless. As a big-kid-at-heart, he was game for just about anything. He never shied away from opportunities to create new memories with the people he loved. He could be found parasailing the skies of Maui or digging his toes in the sand; a place that was a paradise of tradition where he would retreat to with his family each passing year; a place where he would later revel in excitement to share with Holly for her very first time celebrating their honeymoon. If it wasn't the beaches of Maui, he often found a sanctuary livin' that camping life. Tossing bags, casting a line, strumming the air-guitar to Ozzy Osborne, telling stories by the fire, or pre-funking for one of the many concerts he would attend – He always brought THE energy and the fun everywhere he went… and occasionally, upon request, satiated appetites everywhere with his delicious pirogies.
There will be a massive void felt in hearts of many, as he touched the lives of everyone who knew him. Joey is survived by his wife, Holly; Children Kylie (Noah), Taylor, and Caiden; Stepchildren Chase, Lexi, Hayli, and Kayson; dog Minnie; his Mother Teresa Bifulco (Dominic) Father Joseph Lozar; Sister Angela Mears; Nephews and Nieces Tyler, AJ, Ethan, Philly; mother of his children, Amy Grillo (Jeremy), and Frank and Mary Lamb. He is proceeded in death by his Grandpa Adam Yocius, whom he is probably fishing with as we speak, and his beloved boxer, Chubbs.
We all we got, we all we need. Love you Joe. Rest easy.
At this time, we are requesting that any flower arrangements be delivered on the date of the memorial. Any monetary gifts may be made at
www.gofundme.com/f/jc-s-fight-fund
Joey's memorial service will be held at Calvary Chapel Tri-Cities on Friday, December 18th at 4PM.
Joe, We will always remember your smiling face, at football games, baseball games, campgrounds, and so many other places. Blessings to Holly and all of your family.
Joey, I have so many memories with you. I will cherish them all. May your spirit live on in your wife, children, family and friends. I love you so much. May your rest in heaven with no more pain or suffering. Until we meet again dear cousin.
Always loved, never forgotten, and will be forever missed.
My cousin, my sweet, sweet cousin. Through this life i shall cherish and always hold love and life and prosperity to your name ❤️ i am so thankful to have been blessed to be your family. Rest easy Joey, as your love and spirit continues to grow through your wife and your children 🙏🏻❤️
IDK where to begin my sweet nephew we have a bond that will never be broken I have so many wonderful memories I adore and love u joey spread ur wings fly high I'll see you on the other side