FIND AN OBITUARY
Service information is posted on our website only with approval from the family.
If you are seeking information not listed below, please contact us.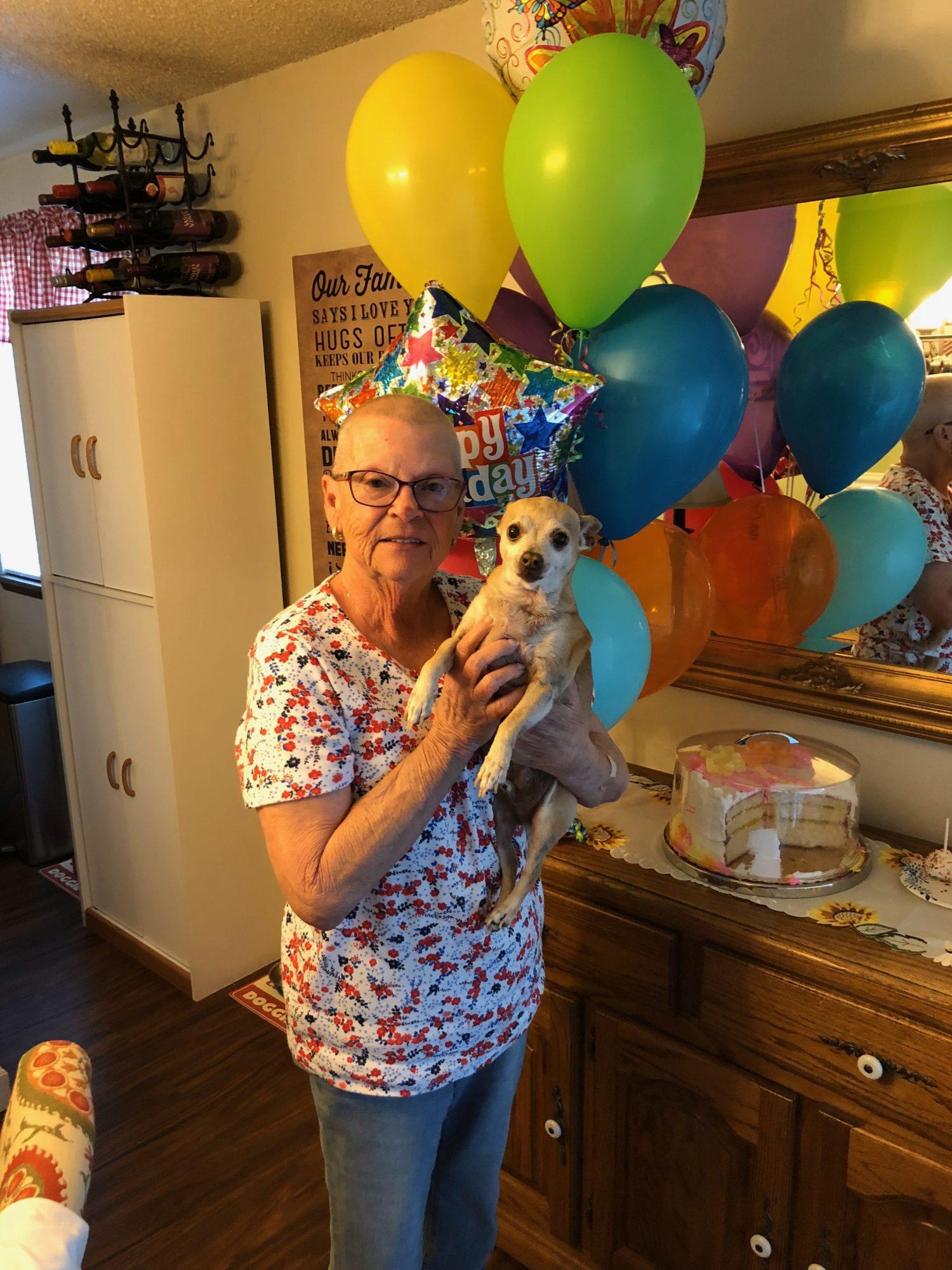 Karen Mancuso
07/16/1946 — 12/14/2020
Karen Mancuso
In great sadness we have to share the passing of Karen Mancuso, also known as "Nana" and "Mom".
Karen was born in Lake Charles Louisiana, and she passed away on December 14th, 2020, in Richland, Washington, at the young age of 74.
There are not enough kind words to describe Karen! To say she was kind, loving, caring, loyal, ect, is an understatement! The 2 best words to describe Karen were sassy, and spunky. She was a joy to be around, and she was loved by everyone who knew her! Karen had a heart as big as the sky, and she would always put the needs of others before her own! Karen's 3 pride and joys were her son Ryan, her granddaughter Makenna, and their family dog Bailey. Karen loved Ryan and Makenna more than anything in this world! She would always tell them to "Reach for the stars", so their final message to their sweet Nana and mom is to "Reach for the stars"!
Karen spent the last 29 years working as the Property manager of Irving Place Apartments in Kennewick. She was the heart of that community, and she was loved by all of her tenants.
Karen is survived by her son Ryan Kynaston, her daughter Kristi Wildung, her 2 granddaughters Makenna Fridley and Claire Wildung, her grandson Ben Wildung, and her sweet little dog Bailey Ray "Buggy".
Karen is proceeded in death by her birth Mom Louise Lavern Gunlock, Her adopted parents Maude Lawson and Joseph Hoffman, Her children Stacy Mancuso and Richard "Ricky" Mancuso, her sister and brothers Sandy Kynaston, Michael "Mike" Gunlock, and Donny Gunlock, and last but not least, her sweet little dog Darby Jo.
I was sad to hear of the passing of Karen. I have fond memories of staying at Karen's home with Stacy when I was young…er… Karen was a no-nonsense fun-loving mom and I always loved watching the banter between her and Stacy. My heart is heavy with the news of her passing. Sending love and prayers to her family during this difficult time.
I love you so much Karen. You are going to be missed my friend. Thank you for always being there for me. You were an amazing person with a big heart. Gone but never forgotten. I know you are happy , pain free and living eternal life in heaven with Darby Jo , Stacy and Ricky. Thanks for everything. Love you sweet lady I'll never forget the great times we had together! Glad I got to tell you how much I loved and missed you . See you later 😘🙏🏼
Love ,
Lesly
R.I.P.
Oh Sister. I will miss you beyond what words could ever say. Rest with Ricky and Stacey. I will see you again one day.
We love you Aunt Karen! You will be deeply and forever missed.
You will be missed Karen. You had a compassionate warmth, and a strength about you that was truly special. Thank you for everything. Much love to you and your family.
So sorry to hear this. Karen was a wonderful lady! Condolences to all who loved her. Healing thoughts for those who's hearts are broken Rest In Peace Karen
So sorry to hear about Karen. She was a joy to be around. Our prayers are with the family at this time.
I miss you my friend. I will always miss you. Thank you for your friendship and your generous nature. You have the biggest heart and shared it so selflessly. Thank you for the kindness you shared with my Sweet Emery. I will miss our morning coffee and cigarette and all the laughs as well as our serious and sometimes emotional conversations. I am forever grateful for our friendship. I love you Miss Karen. Love, Monica
So sorry to hear of Karens passing and spunky is quite indicative of sweet Karen as well as she was giving in every way i find great comfort in knowing she will be reunited with Ricky and Stacy who were always the light in her life
Nanny, i will love you forever and always my sweet lady. you have shown me strength, courage, kindness, compassion, and unconditional love. i could not be me thankful for your beautiful soul. you are my mom. you have raised me and held my hand through it all. i know you're always going to be holding my hand. reach for the starts sweet lady. you will be missed.. so damn much
I knew Karen for many years since 2004. She was stern at times but she had a good heart I always like her. She was good to me. I'm so sorry for your loss.
May God keep you wrapped tightly in his arms. I will forever miss you! I Love You forever and always.
I miss you so much! The hole in my heart will never be filled! I'm happy that you have been reunited with Ricky and Stacy. You were my guardian angle in life, and I know you will continue to be! I love you lady, always and forever!
Rip Aunt Karen… Love you forever and always. Till we meet again…..❤️
Rest In Peace Karen.