FIND AN OBITUARY
Service information is posted on our website only with approval from the family.
If you are seeking information not listed below, please contact us.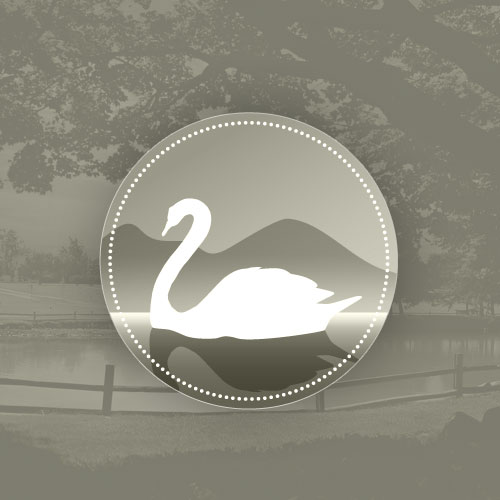 Rita Dudley
12/20/1955 — 12/12/2020
Watch Service
New to Livestream? Watch the tutorial.
Rita Dudley
Rita Carmel Dudley was born on December 20, 1955 in Burlington, Iowa
and died on December 12, 2020 in West Richland, Washington.
Rita was born to Richard Dansdill and Henrietta (Stark) Dansdill, and was
the fifth of what would be ten children in a large, devout Catholic family.
She was preceded in death by her parents, Richard and Henrietta. She is
survived by her nine siblings: Irene, Mary, Gina, Margaret, Richard, David,
Regis, Janey and Jimmy. She is also survived by her husband, John
Dudley, of West Richland, Washington, her son, Taylor Root, of Vancouver,
Washington, as well as many nieces, nephews and other relatives.
Words cannot express how greatly Rita was loved by those that knew her
during her lifetime. A truly wondrous woman; she had an overflowing
exuberance for life, the outdoors, teaching, children, family life and a deep
and abiding love for our Lord.
Rita had an incredible spirit of adventure; always seeking new horizons and
challenges to be the best person that she could be. During her life she
migrated west to Colorado, Utah, Idaho and finally to Washington state
where she settled in 1996. Along the way she earned a Bachelor's Degree
and a Master's Degree in teaching, reflecting her lifelong interest in
accomplishment, self-fulfillment and learning.
It was always hard for Rita to leave her current home during migratory
journey through life, especially her original hometown of Burlington,
because she left so much behind, especially the people that she connected
with. She had a deep affection for people and young children in particular
but always looked ahead to new adventures with enthusiasm and
excitement for the future that awaited her.
In the Tri-Cities, Rita found her true calling as a schoolteacher of young
children. She taught first grade for many years at Washington Elementary
School in Kennewick, Washington. She loved being in her classroom and
the opportunity to teach her students bringing tremendous energy, vibrancy
and commitment. She spent many evening and weekend hours preparing
her lesson plans and otherwise getting ready for school. Rita had a special
interest and sense of duty to go above and beyond in her role as a teacher
for children who were significantly impoverished. Every year she had
students in her class who came to school in tattered clothes and shoes.
Rita recognized this and was always ready to help like a mother angel;
routinely buying new pairs of shoes and bringing them to school for her
needy students. She made sure that these shoes were fitted surreptitiously
by a para-educator in the hallway so that the student would not know that
their teacher was the Shoe Angel.
Over the last fifteen years of her life Rita developed a great love of the
outdoors and went on many hiking expeditions with the Inter Mountain
Alpine Club (IMAC) as well as on other hikes with friends. She especially
loved hiking with her dear friend, Loretta Rowlette, of Richland,
Washington. A luminous highlight was traversing the full length of Aasgard
Pass in Leavenworth, all mountainous twenty miles of it, in one exhausting
but thrilling day.
It was in May of 2010 that Rita met the love of her life, John Dudley, on an
IMAC hike to Dog Mountain along the Washington side of the Columbia
River not far from Maryhill Winery and Maryhill Museum. At first she did
not know what to think of this fellow, who was dressed in blue from head to
toe on his first IMAC hike, but she accepted his invitation to go out and the
rest is history. Rita soon realized that John was her soul mate and the two
journeyed through life side-by-side for the next decade going on
adventures, traveling near and far, going on hikes and worshiping each
week at Christ the King Catholic Church or St. Paul's Episcopal Church.
Rita was a devout Christian woman and believed that her dear Lord, Jesus
Christ, gave her and all of us the greatest gift of all, redemption for sins and
eternal salvation, by his crucifixion on the cross at Calvary. Those of us
who loved Rita are very thankful that she has risen to heaven and is now
residing happily in God's heavenly firmament for all eternity.
Rita had a special love not only for her husband, John, but also for her dear
son, Taylor Root. Many, many times she expressed deep gratitude for
being blessed with such a loving, incredible and amazing human being.
Taylor did everything he could do for his mother during her life, especially
in 2020 during the time of Rita's illness, and for this great love and affection
she will be eternally grateful.
Rita was first diagnosed with breast cancer in 2013. Taking on the
challenge of battling cancer through surgery and chemotherapy, the cancer
went into remission by and large for nearly seven years. In 2020 this
terrible disease resurged, bringing with it a number of worsening symptoms
that would ultimately claim her life. Despite the immense physical and
emotional turmoil that was brought on by this cancer, she kept a
determined and positive outlook on life until the very end. Later in the year,
after entering the Chaplaincy hospice program, Rita prayed to her good
Lord that He would take her up to heaven quite peaceably. On December
12, 2020 Rita's good Lord granted her prayer to pass peaceably, as she
ascended to heaven with her husband and son directly by her side in her
final moments.
On behalf of Rita the family would like to thank Christ the King Catholic
Church for making a great difference during Rita's journey in faith. We
would also like to thank the Cancer Center and all the wonderful, caring
personnel there for helping immensely with Rita's medical needs. Finally,
we would like to thank the Chaplaincy hospice program for providing
emotional and physical peace and comfort as Rita prepared for her
ascension to heaven.
Rita Carmel Dudley was a true, living angel. Her beautiful, loving spirit will
live on forever in all of those who loved Rita during her precious time with
us. Rita is at peace with God for all eternity.
I still miss Rita. She has been on my mind lately. ❤️