FIND AN OBITUARY
Service information is posted on our website only with approval from the family.
If you are seeking information not listed below, please contact us.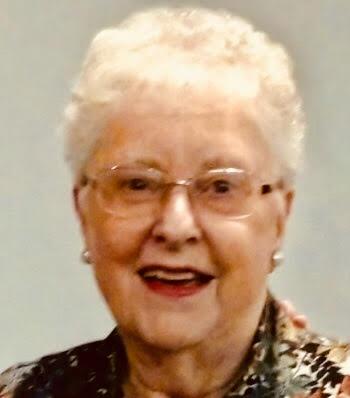 Sandra G. Chandler
06/15/1938 — 12/11/2020
Watch Service
Celebration of Life to held at a later date
Sandra G. Chandler
Sandra Davis (Griffin) Chandler – Sandra G. Chandler, 82, of Richland, WA, passed from this life to her heavenly home on Friday, December 11, 2020. We celebrate her, her life well-lived and the example she set for us all. She was a woman of faith who loved unconditionally. Sandy was a mother to not only her five children, but to many throughout Richland over the years and loved by all who were blessed to know her. Sandy was born June 15, 1938, in Nashville Tennessee to William Thurman and Alene Davis (Emerson) Griffin and had one older sister, Barbara. Sandra "Sandy" to those who knew her well was preceded in death by her loving and devoted husband Charlie. She was born in Nashville but grew up in Chattanooga, TN and Clinton, IA. She attended the University of Tennessee where she was a proud legacy member of the Tennessee Gamma Alpha Chapter of Delta Gamma Sorority. It was during her time at UT that Sandy met the love of her life, Charles F. (Chuck/Charlie) Chandler. They were married on August 29, 1958. Charlie worked for the Atomic Energy Commission (later the Department of Energy) and was transferred from Oak Ridge, Tennessee, to Richland in 1960. She became the proud mother of five children, was a stay-at-home mom during their pre-school years and then worked in several medical doctor's offices through the years and ultimately retired in 2000. All five of her children graduated from Richland High School. Charlie and Sandy had five children: Susan (Barrie) Steele of Moscow, ID; Chuck (Sue) Chandler of Ellicott City, MD; Bev (Leon) Turner of Rockaway Beach, MO; Joan (John) Toptine of Hillsborough, NC and Rick (Stephanie) Chandler of Richland, WA. She had 12 grandchildren and 6 great-grandchildren. She was a devoted member of the community, volunteering for various roles over the years, including: Bomber Boosters, PTA's, and Past-President of the local Richland Chapter of the League of Women's Voters. Her faith and love for serving others led her and Charlie to Central Church (Central United Protestant) of Richland, where she served with the Hospitality team and helped cook for and serve thousands of meals for church members and their families. No one went home hungry when Sandy was cooking. She found great joy as she and Charlie also served as a Life Group Co-Leaders for many years. Sandy had a passion for serving others, and found great joy in preparing and serving meals to many throughout the Richland community. During her children's years in Richland schools, her Macaroni and Cheese and Brownies became legendary. While her kids were in school, the Chandler (Mrs. C./Dr. Sandy) twelve-passenger van was always on the move. If there was an event that any of the kids were involved in, she was there. If someone needed or wanted a ride, Sandy never missed a game/event and always had "one more" seat available. She had a deep passion for her kids and her community. Due to COVID, her Celebration of Life Service will be at a later date at Sunset Gardens in Richland, WA. Her family wants to express our deepest gratitude to the Physicians and caring Hospice staff at Chaplaincy Hospice House, whose compassion and care allowed us to enjoy Momma until she peacefully passed into glory. In lieu of flowers, the family invites you to make donations to Chaplaincy Hospice House.
So sorry for your loss, Susan and Chuck. I may have met your mom in '68 as she and Mrs. Eitenhauer (sp?) were working on a project. I was just a 4th grader hanging around.
How can a heart be breaking and rejoicing at the same time?
Sandy was the ring leader at Dr. DeMerrit's office when my mom started working there. Sandy ,Ginny and Inie, the Three Musketeers, quite a team. The memories are priceless and so full of laughter (a lot of laughter!). It always amazed me how her love of life was so infectious and being around her and Charlie was like a whirlwind of excitement!
Thank you for allowing the Pepiots to be a part of the Chandler Clan, it has been an honor!
Chuck, Beverly, and Rick, So sorry for the loss of your mother….I remember many talks and many games with both your mother and father.
I'm so sorry to hear of Sandy's passing. She was always such a light and so funny! Love and, prayers, and blessings to the family. May God bring you comfort and peace. 💕
Chuck and family, I'm so sorry to hear of your loss. This brings back a flood of great memories. Sandy truly was one of a kind. You are all in our prayers.
Sue, Chuck, Bev, Joan and Rick – so sorry to here of your mother's passing, but know she is cracking everyone up in Heaven and dancing with your dad. Loved growing up around your family and your parents were always so welcoming (no matter how many of us there were). Love to you all!
So sorry to hear about the loss of such a wonderful woman…Throughout the years I had the occasion to run into Sandy and had such a great time catching up with her…She and her great energy and gift of telling you exactly what you needed to hear will be greatly missed….
Sandy Chandler! If she knew who you were, you were honored! She was such a great lady! And, of course, such a great Bomber Booster! When she would look at you and flash that smile!
I am so sorry for your loss, continued prayers for comfort and peace during this difficult time. Mama C was a big part of my life during my formative years and beyond. I will cherish the many memories I have of my times with her. She is going to be greatly missed. Silver lining is she is with her Charlie and all her loved ones that had gone before her, big celebration in heaven with all the gang together again! Love you bless you all, you are in my thoughts and prayers.