FIND AN OBITUARY
Service information is posted on our website only with approval from the family.
If you are seeking information not listed below, please contact us.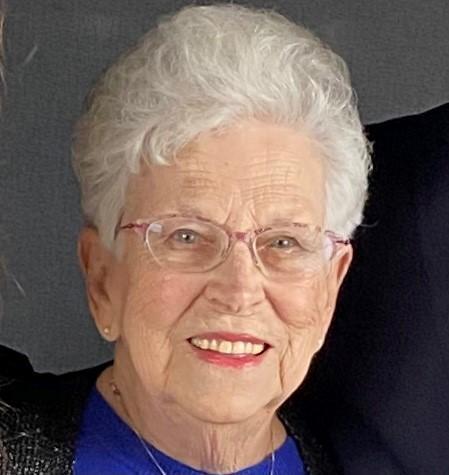 Betty Catherine Steelman
09/02/1927 — 01/30/2021
Betty Catherine Steelman
Betty Steelman
09/02/1927 – 01/30/2021
From Richland, WA – Born in Yonkers, OK
Betty Steelman was born in Yonkers Oklahoma on September 2, 1927, and died January 30, 2021, at the age of 93.  She was first employed at Hanford and later as a long time employee of the Richland School District until retirement.  She was a charter member of Richland Heights Baptist Church.
She was preceded in death by her husband Earl, parents, all three siblings and her first born child.  She married Earl on February 17, 1946 and were together for 65 years until Earl passed in 2011.  She is survived by three sons: Robert (Marie) of Portland, Oregon, John (Marsha) Richland, WA, Mark of Milwaukee, Oregon, five grandchildren: Dusty, Ashley (Aaron), Spencer (Jamie), Alison (Jordan), Patrick (Olivia) and six great grandchildren: Remington, Citori, Dustin, Samantha, Carter and Grace.
A private family graveside service will be held at Sunset Gardens on February 9, 2021 11:00 am.  In lieu of flowers donations can be made to a charity of your choice.  Due to COVID-19 a celebration of life will be held at a later date.
So saddened to hear of Betty's passing. We met her through my David's grandfather, Sam Meacham. We took her produce through the summer, and always enjoyed our visits! She always cracked me up saying " oh, not to bad for an Old heifer!" Will never forget her sweet smile and her gracious ways.
I've known Betty and Earl since as long as my memory takes me. She and Earl were, what I considered, best friends with my folks and also charter members of Richland Heights Baptist along with my parents. Betty was the sweetest person, besides my Mother, that has ever crossed my 74 yr path. My prayers go out to Bob, John and Mark at this time and always remember- ya'll had the greatest mom and dad that God ever made
I knew Betty when I worked at Richland High school. She was the sweetest, kindest lady ever, always had a smile and so helpful. Rest in peace Betty. My prayers and thoughts are with you all.
Betty, you are/were a beautiful child of God and are missed dearly.
See you later in Heaven,
Pat & Eileen Crawford
Betty was such a sweet lady! I have many wonderful memories of her. My condolences to you all.
Betty was the sweetest lady and best neighbor anyone could want, and I will miss our driveway conversations more than I can say. My deepest condolences to the family.
Steelman Family,
We are both sorry for your loss – Betty was such a loving lady and I enjoyed visiting with her for coffee. We will miss her.
God Bless your family
Cathy & Rick Poynor
We are Sorry to hear of Aunt Betty's death. She was a great Lady
I was given the privilege of knowing Betty. We used to go to Tumbleweeds for taco Tuesday. She was the life of the party. Gonna miss you "old heffer"
Until we meet again love you Betty
We will miss you Betty and we loved you "a bushel and a peck and a hug around the neck!" Val and Jay
John, Spencer & Family,
We are so sorry to hear of your loss. Betty was the Sweetest Lady! I am going to miss her delicious cakes she always made for Spencer's birthday.
Wishing you All, Peace to bring Comfort. Courage to face the days ahead. Loving Memories to Forever hold in your Hearts.
Scott & Tanya
miss betty was simply awesome in all her wonderful christian ways.
mitch and marilou dickey.
John and Spencer,
We are so very sorry for your loss.
Mike & Diane