FIND AN OBITUARY
Service information is posted on our website only with approval from the family.
If you are seeking information not listed below, please contact us.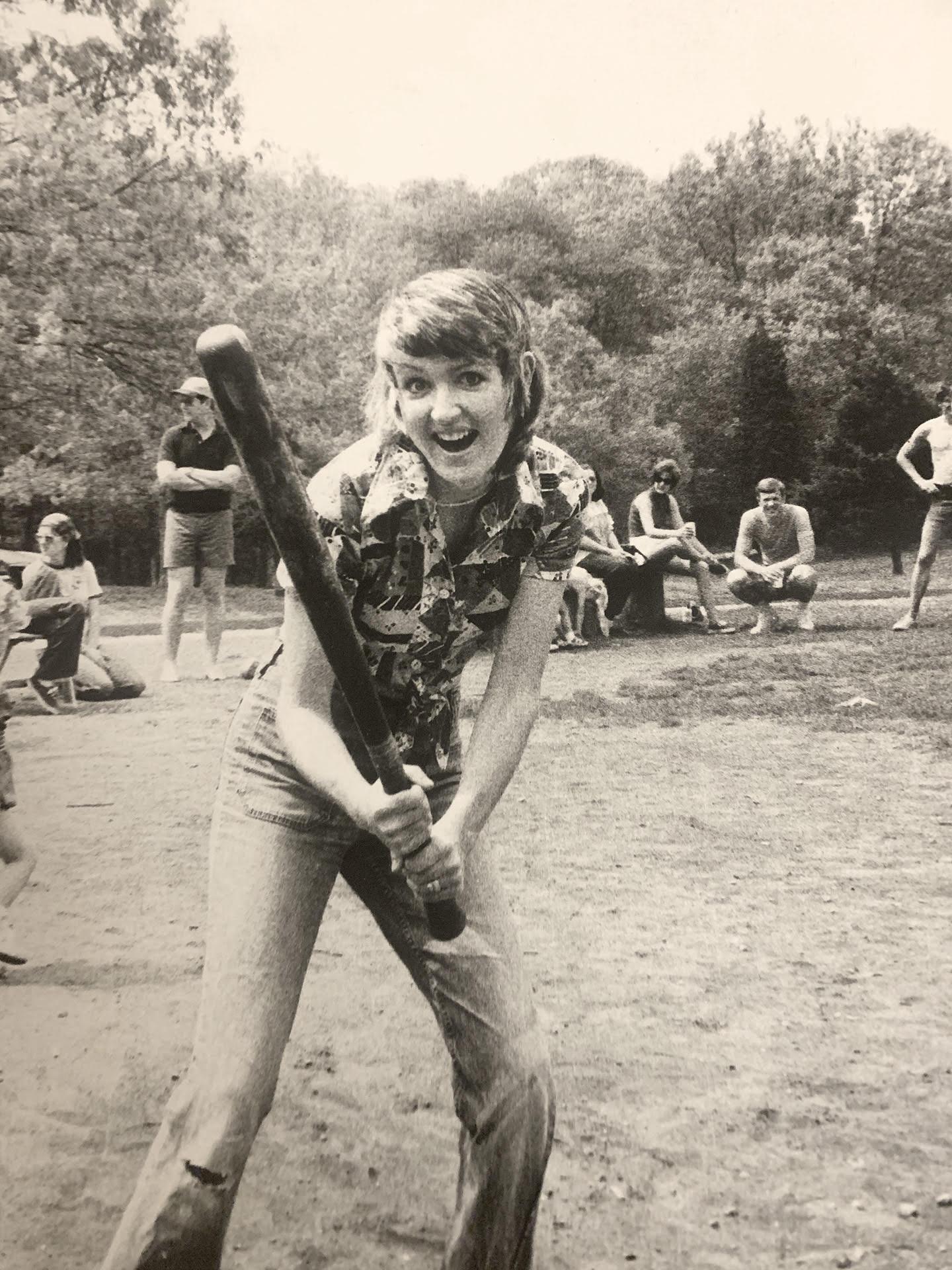 Candolynn Marie Meador
10/03/1952 — 01/17/2021
From West Richland, WA
Watch Service
Candolynn Marie Meador
Candolynn Meador, 68, of Richland, WA, passed away peacefully in her sleep on January 17th, 2021.
Candolynn had a passion for interior design and worked with many people to express their style and maximize the spaces in their homes. She had a special gift when walking into your home to know how best to design the space you never knew was possible. Along with interior design she was an amazing cook and had one hell of a golf game. If you ever worked, played or celebrated with Candolynn you can't forget her laugh.
She was preceded in death by her husband Richard. They married on July 24, 1970 and were together for 38 years until Richard passed in 2008. She is survived by 2 children; Dawn (Cameron) of Portland, Oregon, Brandon (Nichelle) Richland, WA, four grandchildren; Evan, Conner, Corban and Aurora.
A celebration of life service will be held at 1pm Saturday, February 20th and due to Covid can be viewed online live at Einan's at Sunset www.sunsetgardenstricities.com. Please Click the "Watch Service" button located at the top of the page to access the live streaming and recording of the service.
Candolynn was a very, very special lady who truly loved meeting and helping everyone. She was a genius with design and could respectfully create solutions for any home. We were blessed when she agreed to help us "fix" our home. We think of her often as we enjoy her creations! She always had a smile and of course her beautiful laugh and love of life. Rest in peace dear one.
Our Dear Friend Candolynn rest in Peace and I will always remember our fun times out in the Lanie .
Farewell my friend. Know that you are deeply missed.
Everyone is right Aunt Candolyn your unique and boisterous laugh and voice set you apart and after most memories fade those will definitely remain clear for me. I will also remember
How much energy you had for life, quick to laugh and quick to jump in and help or participate in whatever was put before you. Your determination was inspiring! I am thankful for all the time I was able to spend with you (even when I got put to work:). Thank you for your love and for my amazing Cousins. You are loved and will be missed.
Love Always,
Krista, Derek & Lilly Murrah
Very nice and thanks so much for streaming the service, we had planned on being there but didn't make it. Love to you guys and everyone stay well. If we can do anything please let us know. thanks again and the streaming . Love you guys..
We will miss Candolynn's humor and vivaciousness. She always brought energy to a situation, whether exploring a new port of call, or helping us organize and improve our spaces. We are glad to have known her and wish we could have spent more time with her.
Candolynn my dear friend, may you Rest In Peace.
We spent more time with Richard and Candolyn/Candy early in our marriage years. Richard and Candolyn/Candy were always gracious hostesses and would include our young family to their different homes. I found Candy to be an awesome home maker always creating an environment of hospitality and beauty for all who came to visit. A trait that was copied by her children. Candy was a person of great compassion and once she set her mind to something it became a reality. And roping her husband many times into her plans. They worked well as a team. No person is without faults, but Candy was a person who tried to overcome all her adversities what ever they were. After Richard passed unfortunately we never saw her again. Regrettably our paths never really crossed again.She had brought so much to the family dinners and gatherings, always trying to please her family and love them the best way she knew how. When we heard she had passed it felt like a part of our family was forever gone. Bret and I have spent a lot of time reminiscing of our times together with Candy/Candolyn and Richard. I think our favorite party they held was the last anniversary party in Richland they gave. It was a great party. We sat in their backyard and visited, danced and thoroughly enjoyed the company, with teaky lights, music, good food,plenty of spirits. Brandon was still young and Dawn was either finished with college or soon to be. Candy was so proud of her children, she expressed this so many times. We always knew Candy/Candolyn was in the house, when we heard her infectious laugh. I pray she is enjoying visiting with Richard again and never having to feel pain or grief ever again; however, knowing she is not around to visit ever again is hard to swallow. We pray blessings on the family and may your grief be replaced with good memories.
My deepest condolences to Dawn, Brandon, and families. Your mother loved her family so very much.
Candolyn was a dear friend of mine for over 40 years. She always had a positive attitude, and a smile for everyone. Her laugh was infectious, and the fun times we had together will be wonderful memories. She will be missed!
In His Time… Ecc. 3 She was in The Villages for a short time but her timing was perfect for her to be close to her kids. Sunday golf dates will always be memorable. No matter how it went- 19th Hole was enjoyed. Her door was always open – loved sharing coffee or wine and just a little time! I needed one more phone call – as we all do – just to let her know how much she was loved and appreciated. Starting a fire today – she always enjoyed sharing her fires. Come join me if you are in my area. Loved her kids so much – she was so proud!!
Candolynn will be remembered not only for her bright blue eyes her infectious laugh but she'll be remembered every time I look around my house and see her decorating ideas and I put product on my face that she taught me how to use I miss her terribly Jim and Marilyn hartey
Oh she must have been a great gal as her daughter sure is. Our thoughts and prayers are with you Dawn and your family. May your memories warm you in the days ahead.
Blessings, Paul and Karen
Bye, Dear Friend …Rest In Peace …
Brandon, Dawn & Families
Know that we are with you in our hearts and in our minds. Your mother will be sorely missed, as is your father, by the both of us. So many good times remembered.
All Our Love and Hugs,
Byron & Dot
Our sincere condolences, both Richard and Candolyn are remembered by our family with great affection.
Barbara and Bob Platfoot, Sydney ,Australia
Our sincere condolences, both Richard and Candolyn are remembered by our family with great affection.
I remember her always hosting us kids. Sending love to you and the family.
I am so sorry for your loss. Please know she will always be with you.
Your mom, Candy, was a remarkable person. We delighted in her company. I remember how incredibly organized your mom kept her home and how beautiful her interior designing was – inside and out! We loved her pooches too.
Loren had lots of phone conversations with Candy. He doesn't fly so we did not get to Florida to visit and witness one of her epic golf games, but she let Loren know the really good scores!
He was always happy when talking with your mom. She exuded life energy. We miss that.
We are so sorry for this huge loss in your lives, but I believe your mom will always be near you. Her love for you is forever.
Love Loren and Bobbie
We shared so much over the years. Cards, golf, wine.
Many memories. So glad she got to spend the time with her family in WA.
My deepest condolences.
Was definitely surprised to hear about the loss, we wish to send our deepest condolences to the family. We send our love and prayers to you all. Such a beautiful lady and sorry didn't get to see much of her with the covoid19. Rest in peace sweet lady. Love to you all. Connie and Felix
Sending you much love and light.
So very sorry for your loss. Your mom was an amazing person. She was such a good friend and caregiver for Steve's mom. She was the great designer of Jackie's backyard and helped in remodeling her kitchen. She will be fondly remembered.