FIND AN OBITUARY
Service information is posted on our website only with approval from the family.
If you are seeking information not listed below, please contact us.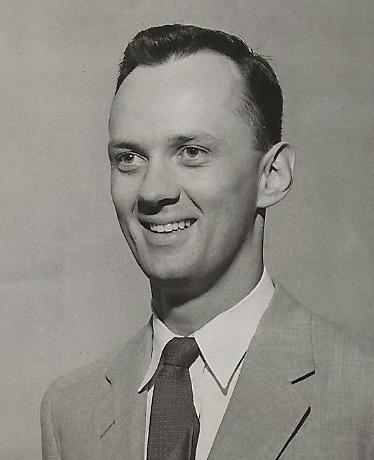 Charles Hood
07/14/1931 — 01/06/2021
Charles Hood
Charles "Jack" Hood passed peacefully in his sleep January 6, 2021 after a long and hard fought battle with dementia.  He is lovingly remembered by his children Lauri (John) Hauptmann of Richland, WA, Luci Hood of Des Moines, WA and Greg Hood of Margate, FL.  He is also survived by his brother Richard Hood of Marietta, GA and leaves behind fond memories of several nieces and nephews. He is preceded in death by his parents Harry S. Hood and Mary "Lucille" Hood; sisters Betty A. Hood and Eleanor Webb.
Charles began life in Mount Clare, WV and spent his formative years in Florida.  Charles was a graduate of Miami Senior High class of 1949.  He took great pride in putting himself through school and earned degrees from the University of Miami Engineering College in 1950, Florida State University Engineering College in 1951 and the University of Florida, 1955-1958.
Charles honorably served in the U.S Army Reserve from 1949-1951 and the U.S. Navy from 1951-1955.  Having been stationed in Japan he flew naval reconnaissance missions in support of the Korean War earning the Korean War Service Medal, United Nations Service Medal and the National Defense Service Medal.
Charles began his extensive career with The Boeing Company out of Seattle in 1958.  He was assigned to Eglin AFB, FL 1959-1961; Warrensburg, MO 1961-1962; Seattle, WA 1962-1963; Huntsville, AL on the Saturn Missions 1963-1966; Cape Canaveral, FL on the Apollo Lunar Missions 1966-1973; Seattle, WA 1973; Vandenberg AFB, CA 1973-1976 and finally back to Seattle in 1976 where he worked until his retirement in 1990.
Charles enjoyed the outdoors. He was an avid golfer in retirement. He loved to walk and could frequently be found walking nearby parks.  Charles also enjoyed his fishing trips to Ucluelet, British Coumbia and proudly displayed a photo of himself with his 118 lb halibut caught on his birthday in 2000.  Some of Charles best times were trips in his camper.  He often recalled his annual trips with the guys to eastern Washington Potholes State Park.  Another favorite of his places was Mt. Rainier National Park.  When relatives came to visit, it always warranted a trip to Mt. Rainier no matter what time of year.
Charles lead a fruitful and generous life.  Through all of his achievements, he always let it be known that his greatest accomplishments were his children in which he took great pride. He will be dearly missed and never forgotten.
A special thank you to Prestige Assisted Living and Tri-Cities Chaplaincy Hospice for their exceptional care and support.
I can see your father in you Greg. Rest In Peace Mr. Hood.
Goodbye, Uncle Jack.
You have always been an inspiration to me and on those rare occasions our paths crossed, you always treated me with respect, encouragement and kindness. The last time was in Seattle when I was working at Boeing for a while. We ate Mexican and talked a lot. Perhaps one day we'll get to talk some more.
The world is diminished without you.
It's been a while now, but we sure had some good times when Mom, Debbie and I visited with you in Seattle. I know Mom absolutely loved those trips. Say Hi to Mom when you see her.
You will be missed, Uncle Jack.
Love you.
RIP dad.
Love you forever.
I got to know Charles….'english accent…. CHARLES! at charboneau… now Solstice Senior living. I really liked him. We shared the elevator mostly. and I teased him about his forgetting stuff. He had a great laugh. Really glad to read the piece in the obituary about such a loving family. He deserved it. Thanks for writing that up so well. Much prayer and care to the whole family. Great guy, that.!