FIND AN OBITUARY
Service information is posted on our website only with approval from the family.
If you are seeking information not listed below, please contact us.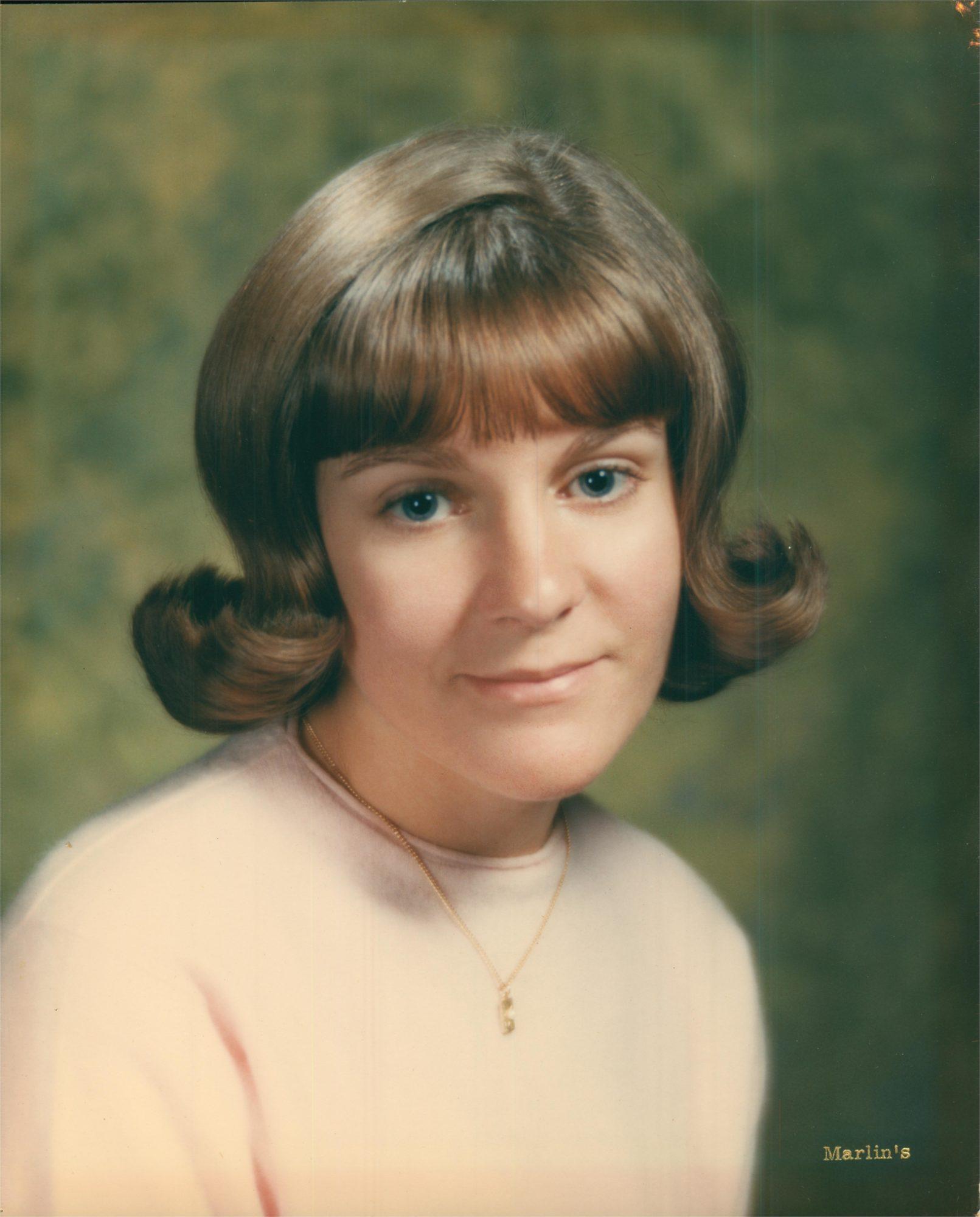 Dianne Lucille Potter
11/01/1948 — 01/12/2021
From Hurricane, UT | Born in Denver, CO
Watch Service
New to Livestream? Watch the tutorial.
Viewing
Starts:
Fri, January 22, 2021, 6:00 pm
Ends:
Fri, January 22, 2021, 8:00 pm
Location:
Einan's At Sunset Funeral Home
915 Bypass Highway Bldg. H Richland, WA 99352
Celebration of Life
Starts:
Sat, January 23, 2021, 10:00 am
Ends:
Sat, January 23, 2021, 11:30 am
Location:
Events at Sunset
915 Bypass Highway Bldg I Richland, WA 99352
Graveside Service
Starts:
Sat, January 23, 2021, 11:30 am
Location:
Sunset Gardens
915 Bypass Highway Richland, WA 99352
Dianne Lucille Potter
Please copy and paste the following URL into your internet browser to watch the second half of the Celebration of Life:
https://www.oneroomstreaming.com/view/authorise.php?k=161146015397013
Dianne Lucille Terry Potter
Dianne Lucille Terry Potter passed away surrounded by family at the home of her daughter Azura (Wendy) Archibald in Hurricane Utah on January 12th. She was 72 years old. Dianne was born in Denver Colorado on November 1st 1948 to Robert William Terry and Lucille Ruth Nelson-Terry. She was the oldest child and had one younger sister. She lived in Denver with sweet memories living near her grandparents and moved to Richland, Washington when she was 7 years old.
Dianne and her best friend Mary Jackson Rickard danced at the World's Fair for a summer in Seattle. Dianne teased, joked and was hilarious to all her closest friends. Dianne graduated from Columbia High in 1966.
Dianne gave up all her possessions including her red satin toe shoes to become a nun, but God had other plans for her. She was baptized in the Church of Jesus Christ of Latter Day Saints, and met Verl Potter the same night at a church dance. Verl and Dianne were married January 21,1971. She passed away just short of their 50th wedding anniversary.
Dianne's life was filled with selfless service, and she was a faithful member of her church throughout her life. Dianne knew her most important life's work was raising her 5 beautiful children; they were her jewels and most prized possession. Dianne's success as a mother is evident in the character of her children and the lives they live. Her thoughtfulness, kindness, and humor will always be remembered and cherished by many.
She is survived by her husband Verl Potter and her five children Caroline Mitchell of Richland, WA., Jeff Potter of Yorba Linda, CA., Amy Palmer of Wylie, TX., Robert Potter of Spokane, WA., and Azura (Wendy) Archibald of Hurricane, UT. She is also survived by 17 grandchildren, and 1 sister, Patricia Penlick. Dianne was preceded in death by father Robert William Terry, mother Lucille Ruth Nelson-Terry, and brother-in-law Mike Penlick.
The viewing will be held Friday January 22nd from 6-8pm, and the Funeral Services will be held on Saturday January 23rd at 10am at Einans at Sunset Event Center and burial immediately following at Sunset memorial Gardens in Richland, WA.
Wish I could have had a chance to meet you, Dianne. Verl was a dear family friend/ big brother while we were in the Philippines, Clark Air Force Base in the 60's. I am so happy that he had such an awesome helpmate to fill his life and bringing all the good he always shared with others. To all your children and grands take care of your Mother's sweetheart. May ALL your hearts be filled with that same love and cheerfulness that your sweet Mother embodied. Your lives will continue to be the reflection of her nurturing and giving life. Verl, i and the Kurihara family love you and prays of comfort at this time. Continue to make the difference in people lives as you alway have.
Dear Verl, Cari, Jeff, Amy, Robert & Azura, and each of your families…
Thank you for letting us join you for Dianne's funeral service via live video.
We send sympathy to each of you. Diane touched many lives. We, too, will miss her quiet hello's and sweet smiles. You, her family, are her royal legacy, making her life here on earth worthwhile.
Dianne and I sat together in Mrs. Georgia Burns' stenography class in high school. She truly was one of the prettiest girls I knew; always so kind and friendly! After years going our separate ways, we found ourselves back in Richland as young mom's with growing families. As her visiting teacher for a time, I was delighted to learn how she connected with the LDS church in Seattle before marrying Verl.
Our families shared friendship for many years beginning in the Richland 3rd Ward. We chuckle about how we've lived in our same homes but been in 4 wards – Richland 3rd Ward, Crestview Ward, Cottonwood Ward, & now Duportail Ward.
Diane loved each of her children! She delighted to share what great choices you were making in your lives. You brought such light to her life. It was hard on her when you spread your wings and began to move on with your lives. That's hard on all us moms! Thanks for making her proud!
Dianne was courageous and brave and shared her testimony of what made the Gospel true for her. She accepted callings and went out of her way to serve with dignity. She always went beyond what was expected as she served the ward RS sisters and Primary children. The reports she prepared were complete and always on time, and she and Sue Gilbert, who were Visiting Teaching partners for many years, checked on their sisters lovingly without fail the first week of each month. It was a privilege to serve together with her!
I will miss my annual birthday call from Dianne! She faithfully called each sister in the ward on their birthday to let them know she was thinking of them.
I enjoy collecting positive quotes. Thought I'd share a few of these with you that might help you smile as you work thru missing your wife and mom.
'Whatever else is unsure in this world…A mother's love is not.' –James Joyce
'Your mind is a garden…Your thoughts are the seeds
You can grow flowers…Or, you can grow weeds.'
Surely, Dianne's family are her flowers!
'Christ came to lead us back to our heavenly home' –Glenn Rawson She's there!!!~
'We are living in a time where Satan doesn't even hide anymore, and the whole world can see him.' Your parents taught you to follow the iron rod!
'Miracles aren't only in the scriptures. God has them waiting for us every day in our lives!'
Remember this each day of your lives!
'There are no true endings – only everlasting beginnings.' –Dieter F. Uchtdorf
Families are together FOREVER! Never forget!
'True love is not so much a matter of romance as it is a matter of anxious concern for the well-being of one's companion.' –Gordon B. Hinckley
Verl, thanks for being the rock in Dianne's life!
'True LOVE doesn't happen by accident…It's deliberate… It's intentional…It's purposeful. And in the end…It's worth it!' –Darlene Schact Verl, we think you'll agree!
'Love is just a word until someone comes along and gives it meaning.'
Verl, the 50 years you and Dianne had together defined the meaning of your love…making eternity closer and closer.
President Russell M. Nelson recently posted this thought: 'We were born to die…And, we die to live. As seedlings of God…We barely blossom on earth;
We fully flower in heaven.' Dianne knew she was a beloved daughter of God!
Certainly, the veil between earth life and our Heavenly Home is very thin. If you could peek in on Dianne, she is totally in her element! No longer encumbered with pain or her tired body, I picture Dianne scurrying through that veil, perhaps even in her dancing shoes, excitedly reconnecting with family and friends who already made that journey. She is happy! She still loves YOU! And, at times you, too, may feel her sweet presence. So, keep looking Up!
You have a special family! Be close! Love each other! Help your Dad get thru this!
Our love to each of you,
Delsa & Max Pospical
Dianne, I will remember you as being so kind to me, and always valuing family more than anything in the world. You will be remembered with tenderness.
Dianne is so much fun and so funny. She always had a joke or a way to make us laugh. She showed pictures of her beautiful kids and their kids and told of how they had a new baby, or accomplished something. She was so proud of her family and loves them dearly. Well done Dianne. I will miss you, but will see you over there.
So grateful we were neighbors to Dianne and Verl. I'm gonna miss her teasing and sense of humor. She was always very quick to give a compliment. Telling us she loved the Christmas lights on the house or the flowers in the yard. Our daughter Shonna mowed their lawn one summer and she was always at the door to tell her what a great job she did. I never heard her say anything negative except if there was meat in the soup and she couldn't eat it. We always made sure to make a soup with no meat for Dianne. She will be one of the first I look for when I get to Heaven…I'm sure she will tease me and say something like "I'm surprised you made it, I had my doubts" .
Verl, We are so sorry for the loss of Diane. We have prayed for you and your family. We know that you will miss her and we will miss her too. May Heavenly Father and his Son Jesus Christ bless you at this time of loss and change.
Dianne certainly raised some wonderful children! This reflects their mother's love for them.
Well Dianne. You created a path that depicted an example of Christ. In all the years I have known you I never recall you saying an unpleasant word about any one. You were devoted to the Lord, to Verl and to your children and their families. Elvis and Marie Osmond were also among those you loved!
I hope someday I can spend time with you like we did when we attempted to exercise. That was fun!
Thank you for being a dear friend. I love you…
My life was blessed when I was able to become your friend. You had a funny whit about you and a sensitive soul. I loved your firm convictions. I will miss you my friend but I know we will see one another again. Thank you for being a such a sweet friend.
We love and miss you Momma!!
Dianne was a beautiful soul who was a quiet champion for her children. She possessed a cute and funny personality. She wanted her children to get their college education and each of her children have qualities that are a result of her desire and their desire to succeed in life and to be an example that kept pace with their Mother's dream for each of them. You will be missed Dianne, but your journey will prepare a way for your family and friends.