FIND AN OBITUARY
Service information is posted on our website only with approval from the family.
If you are seeking information not listed below, please contact us.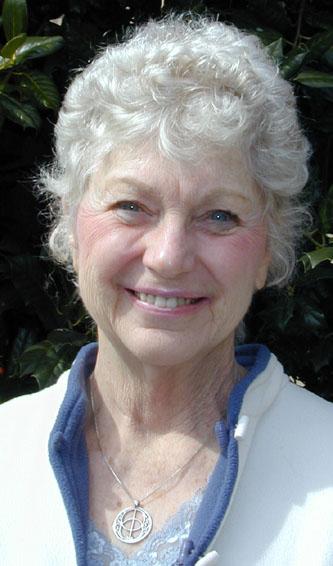 Jean Claire Reeder
01/14/1929 — 01/13/2021
From Richland, WA | Born in Harrisburg, PA
Jean Claire Reeder
Jean Reeder (January 14, 1929 – January 13, 2021)
Jean, passed away suddenly and unexpectedly this past Wednesday afternoon. Thursday, the 14th was her birthday, born in 1929. She is survived by her three children, Richard, Robert and Allisan, four grandchildren, Abigail, Ethan, Isabella and Curran as well as two great-grandchildren, Liam and Claire.
From Francis:
Jean was a real contributor to the Fellowship! Many became members as a result of her introducing them to us (notably Angela Jones and Chris Van Cleave). And was a huge supporter of Chris and Paul's "The Davidson Affair" which she always wanted to see on Broadway in in NYC!
Her creative mind and script writings delighted us at Family Gatherings in the mountains of western Virginia and at our well-attended FFG at Hothrop Hall in 1985 (see group pic below). Her musical play "Carealot", co-created with Chris, and probably others, was performed for all of the attendees, in costume! And with song parodies from the original Camelot. She made friends with some of the British over there (yes, YOU, John Moir!) and kept in touch with several, for years, even when they came HERE for one of the gatherings, when Paul and Sharon were married!
For Sounds of Joy she wrote a take-off on "Twas the Night Before Christmas", and I recently came across a witty and thorough report on our trip to England.
As our sweet friend she was founding Publicity and Booking Agent for Sounds of Joy. She and I, along with Cheryl Bernath and Chris Van Cleave, kept up a frequent correspondence with her, knowing that her sensory faculties of sight and hearing, as well as needing to use a walker, were limited to only being in contact with the outer world through her iPad. Other SOJ members kept in contact with her too and she cherished every email!
She was an original member, under Ruth Ann Millikin, of Joyful Noise, founded in about 1992, and was the one who told me about the group and the great people who were already a part of it — or soon would be, which includes even some of our present members (Ben & Cher, Sarah A., JoNell and Joan, Steve H, and myself). Others still in our chorus knew her for a number of years as they joined us before she "retired."
When Joyful Noise became SOJ in January of 1999, she hosted all of our formative and constitution-writing meetings and was PR/booking officer for years, continually promoting us even when "off duty"! We were always on her mind; she carried our brochures in her purse and a business card with her contact information. We had some of our most notable early gigs as a result of her constant vigilance looking out for us; a firm believer in the spirit that we embodied and shared with our audiences.
As a side note, she helped me personally, immensely, when I first moved to VB in '82, helping me get a job interview as a substitute for an art instructor at TCC during his sabbatical.
Her death came just a day ahead of her own birthday and on mine (we always celebrated together). Her daughter was soon to be accompanying her back home to Virginia Beach from Washington State where she had been living in a facility very much like Westminster Canterbury for a number of years to live with her son Rick.
Cheryl Bernath had exchanged emails with her the day before she left and she knew that it was a huge transition and a rough trip for her to come back here and that she was aware that she'd be very tired when she got here. And she wasn't sure how it was going to work out to be taken care of, but her son, Rick, and Cheryl were in the process of seeking out some nursing help.
As Cheryl put it: "Jean was really my closest friend when she lived here and I never felt any difference in our age at all. Perennially young at heart and a beautiful, kind Spirit. I know she's on the other side, just beaming… hugging all those of us who've gone before and hearing perfectly! I've already asked her that (after she rests up, of course) she might be able to pull a few strings for those of us on this side because we sure could use some help here right now! I'm sure she heard me. And I'm sure she'd want to hug each of you personally. Watch for her in dreamtime…"
The picture at top shows her always radiant, beautiful face! She'd grown up in the Harrisburg PA. and Norfolk VA. areas. She attended many Broadway shows while a young girl and woman while also living in New York. She loved them! And talked of them sometimes… We featured her as Dolly in a Broadway medley that we used to sing. In her best "Dolly" finery… a feather boa and large showy hat, she make her entrance and go over to the audience to say "Hello"! (After our shows, she was ALWAYS one to go speak with people at our shows, esp the infirm.)
As a young woman she was very athletic and continued being physically active until her legs started giving her trouble.
In the picture here, when SOJ was on a 2-week trip to Hawaii, in 2002 (I think it was) and were on a cruise that took us into the SOUTH PACIFIC (a favorite show of hers) to this small atoll — Fanning island. While most of us were exploring the island, being entertained by the natives performing local dances and songs for us, as we had a sumptuous picnic and swam in the incredibly beautiful water of the lagoon inside the reef. But she spent the afternoon taking absolute delight simply sitting all afternoon with these kids, while their parents were selling seashell necklaces, bracelets and other crafts nearby. That was Jean in a nutshell! (Note the shell necklace and ankle bracelet, here.)
I have to add that Jean was a very kind, thoughtful, spiritual person and probably more than anyone else I know, she "walked her talk", even keeping a positive attitude when the macular degeneration shot in her recent eye actually caused vision LOSS instead of it's intended purpose. She also did her best to deal with severe hearing loss and had none in one ear. Her contact with the outer world was through her iPad and her friends, which she met on the internet.
BTW, she was Edgar Cayce's son's secretary for some years at A.R.E. (Hugh Lynn). And she loved being involved with the Cayce readings, where she was also introduced to those of a lady named Louise Morse that she made a trip to Kansas City to meet.
Allisan contacted me using Jean's email address — jcmusicgal@gmail.com (…note her email name!) Those of you who might like, can drop Allisan Cohen and Rick Reeder (tofilmset@verizon.net) email notes… I don't know of any memorial arrangements, or how to visit the funeral home that my handle those arrangements.
So planet earth lost a dear soul, but I know that our loss was "the other side's" gain and she is surely enjoying not having the onerous deprivations she tolerated so long!
Jean, you were always asking about your friends back here in VB in the Fellowship and SOJ, by name… Please feel free to visit us whenever you can manage!… in dreams or whatever means are available to you…
Francis
Jean was always so kind and welcoming. What a blessing to know her.
In Loving Memory of our Very Dear Friend Jean Reeder.
It was always a joy to see Jean at the Family Gathering events whenever they took place. It was something to actually look forward to! Jean was one of those extra-special people that warmed your heart and excited your spirit even before you saw her in-person! Just the thought of seeing her was an event in and of itself!
Each time Mikhaelina and I saw Jean, she was always very careful to give us such undivided time and attention. You could easily forget about all the world around you when you were talking with her. That was just the way she was! She had this knack of enabling one to just relax into her presence, supremely sublime!
One always came away from a conversation with Jean having learnt something new that one formerly knew very little about, this was especially exciting! She was an absolute mine of information on many topics! She was very good on detail. As we lived in different continents, this was very important for our education, understanding and unique insight.
Through our time with Jean over the years, Mikhaelina (now herself deceased) and I came to learn the value and richness of deep personal friendship and the incredible rewards that it can bring to the soul. This was true of the feelings we experienced with many of our dear friends in the Fellowship whom we saw regularly at the Family Gathering events. We were able to let go and be ourselves with them, actually grow spiritually with them. This is something truly rare and incredibly admirable to behold. Such was our experience with our Dear Friend Jean, whom we shall miss enormously!
Hello Allisan,
I so loved your Mom. She and I were both Capricorns and I felt we saw many spiritual feelings alike. I lived with Jean for about a year before she moved to Washington. I so loved being around her and listening to her words of wisdom on many different subjects. We had emailed about 2 weeks before her transition. She never mentioned coming here. I continued to say I wanted to take a train out to WA and visit with you and she.
I will miss her until the next time we meet. . . . I hope she's my Mom the next time around!
My email is vbsheila1@yahoo.com
Beloved Jeanne, I will always treasure you as a spiritual sister. often remembering the beautiful times we had together in your home, singing in sounds of joy, in church,out to lunch and on the beach. I envy the angels that they can be with you. So sorry that you were compelled to take the vaccine. 💗
I remember this sweet lady, who meant so much to Douglas Burns, in particular. What a soul and how lucky those who had her in their lives. RIP, Jean Reeder.
Jean was such a de-light, full of fun and joy. It was a big loss to not have her around our Joy in Worship community in Virginia Beach. I was only in Virginia Beach for 5 years, but she was one of the people that made it home for me. God Bless.
Jean was a very close friend of my mother, Diana. The many years I lived in VA Beach, she was always a source of joy and laughter. I am sure that Jean and Diana are now lighting up the heavens with their loving spirit. My prayers go out to her family and friends. I am glad to have known Jean. She will be missed by many people.
Jean was an amazing woman! We will never forget her grace, love of life, beauty inside and out!
Jean was a shining light in my life as she was for so many. God Bless her !
Dearest Friend Jean, I know you are at last in your true element! As I said in the write-up about you, YOU WALKED YOUR TALK! You left this earth plane on my birthday and yours would have been the next. I am honored that you did that; it eases my own pain and lets me believe that you knew I would appreciate that synchronicity! ENJOY YOURSELF, and, if I may say it: "Don't be a stranger"… I'll see you in my dreams. And, finally, I know how much you loved the songs "Stardust" and "Where or When", and I hope everyone looks up the words to the latter! 😉
Dear Jean!
You brought me back to the curiousity that I loved as a child. We discussed and discovered the realms of life. You made me look at life differently, in a new way. A way I will never forget. I love you.
I truly I have missed you so much Jean, I can't wait till I get to sing and have great fellowship with you! So many vivid memories of our times together. Allison and Rick I wish you and your children all the most love possible.
Skip
I know you are now truly hearing the "sounds of joy"!❤️
Love ❤️ you Mom