FIND AN OBITUARY
Service information is posted on our website only with approval from the family.
If you are seeking information not listed below, please contact us.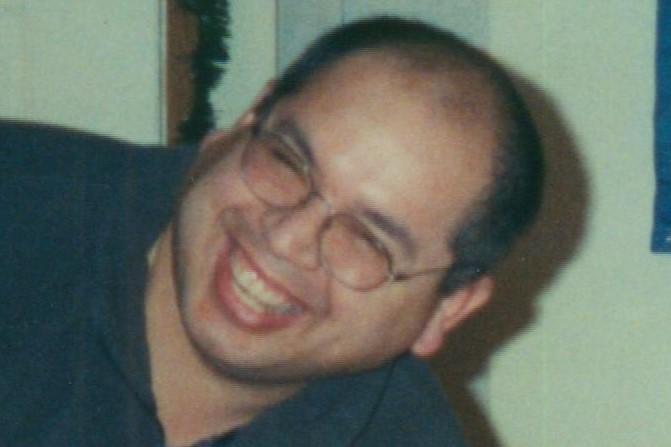 Jose Garcia Jr.
10/21/1966 — 01/02/2021
From Kennewick, Washington | Born in Mexicali, Mexico
Watch Service
Watch Graveside Service
Public Viewing
Starts:
Mon, January 11, 2021, 3:00 pm
Ends:
Mon, January 11, 2021, 6:00 pm
Location:
Events at Sunset
915 Bypass Highway Bldg I Richland, WA 99352
Life Celebration Funeral
Starts:
Tue, January 12, 2021, 12:00 pm
Ends:
Tue, January 12, 2021, 1:00 pm
Location:
Einan's At Sunset Funeral Home
915 Bypass Highway Bldg. H Richland, WA 99352
Committal Service
Starts:
Tue, January 12, 2021, 1:15 pm
Ends:
Tue, January 12, 2021, 2:00 pm
Location:
Sunset Gardens
915 Bypass Highway Richland, WA 99352
Jose Garcia Jr.
Jose Garcia Jr. 54 of Kennewick, WA passed away on January 2, 2021 in Kennewick, WA. He was born on October 21, 1966 in Mexicali B.C., Mexico.
He lived in the Northwest for over 25 years.  He resided in several locations; College Place, Walla Walla, Moses Lake, and Richland, WA. He chose to settle down in Kennewick, WA. It brought him great joy to travel and visit his large extended family and friends but he truly cherished his time close to home in Kennewick, WA. Jose was a Respiratory therapist at Kadlec Regional Medical Center.
He was born and raised in Baja California Mexico until the age of 9 when he moved with his parents to the United States.  From an early age he was always a jokester. He attended Calexico Mission Academy in Calexico, CA for his Freshman and Sophomore years of high School. He graduated from Brawley Union High School in Brawley, CA in 1984. He enjoyed listening to music and playing ping pong.
He joined the U.S. Army on July 3, 1984 and became a Medical Specialist.  He served a tour of duty in the Demilitarized Zone in South Korea and was honorably discharged on May 4, 1987.  After coming back from military service he met the love of his life Rocio Barraza.  After a 1 year courtship they were married in Walla Walla, WA in 1988.
Jose received a degree in Respiratory Therapy from Walla Walla Community College in 1994.  He worked as a Respiratory Therapist for several hospitals in the Northwest.
His love of the Seahawks started during this time and continued for the rest of his life.  One of his biggest joys was spending time at the river/lake pulling water skiers and dunking tub riders with his speed boat. Some of his favorite teams are the Seattle Seahawks and Seattle Mariners.
Jose enjoyed Family Gatherings, a good Poker or Loteria game, Grilling Carne Asada and Cooking Menudo, a Football or Baseball game.  He also enjoyed playing pranks on all of his family members. He maintained his sense of humor until his last day.
He was part of a large extended family.  He was a devoted husband, son, father, brother, grandfather, cousin, uncle, and friend. His departure is a deep and personal loss to his family and friends. He will be greatly missed by them all.
Jose is survived by his wife, Rocio Garcia; daughters and son, Alyssa Garcia (Briana), Jeremy Garcia, and Kaleigh Garcia; grandchildren, Navaeh, Jazmin, Blaze, Kihya; his mother, Maria L. Garcia and his father, Jose D. Garcia. He is also survived by his siblings, Emilia Garcia, Carmen Barteling (Jaap), Zenaida-Guevara (Manuel), Lucina Marshall (James), Ivonne Lopez (Maurilio), Chris Garcia, Alex Garcia (Helen) and a host of Nephews, Nieces, Uncles, Aunts, Cousins, and friends.
Visitation will be held Monday, January 11, 2021 from 3:00 pm to 6:00pm at Events at Sunset. The Funeral Service will be held Tuesday, January 12, 2021 at 12:00 O'clock noon at Einan's at Sunset Chapel followed by the Graveside Service at Sunset Gardens (All locations at 915 ByPass Hwy in Richland, WA).
Josesito, cuando fui a walls walla y te mire de nuevo, me dio un gran placer volver a mirarte, me traje un hermoso recuerdo de ti, todo eso que se dice que eras, me tocó vivirlo en aquella ocacion, ..tu gran personalidad, amable, tierno, jugueton,
Te quiero mijo, Dale un abrazo a esa personita que seguro te recibirá allá a donde vas, y pues un día los alcanzamos. Descansa en Paz querido sobrino.
Jose
Siempre permanecerá en nuestros corazón..un abrazo enorme asta el cielo.
José
Abre tus alas toma el vuelo y ve a un mejor lugar donde no haya dolor y sufrimiento dónde la luz de la eternidad permanezca para siempre encendida. Gracias por haber convivido con nosotros tu familia tus hermanos y amigos. Ya las puertas de la gloria se abrieron de par en par para que tú puedas entrar.
Jose, I know for a fact that your entire family will miss you. Thanks to the job well-done by your mom and dad, your brothers and sisters will retain the joyful memories they have of you being simply you; and you will remain alive in all of our hearts and in the joyous memories everyone has of you. I am thankful to have had the opportunity to meet you-even if it was long distance-and appreciated your welcoming nature. Your life had purpose and meaning. You continue to be alive in your children and grandchildren; you enjoyed life and the pleasures that life offers; and your brought pleasure to many others, especially your mom and dad. Thank you for fighting to the end. GO SEAHAWKS!!! Esmeralda, Yesenia, Zenaida, Manuel.
Jose, you were my first brother-in-law I met in walla walla you were kind and friendly to me. I will miss you always. My vacations will be hard not seeing you there but I know you will always be in my heart. We will look out for your family always. Love you brother.
Jose, it was great to see you at your viewing today. You looked so peaceful and free. I will always remember you by how welcoming and good you made us feel being in your presence. Your death hit me hard. Maybe because of the great father and person that you are. Tbh I never liked when you'd watch Judge Judy nonstop (when I lived with you guys) 🙂 Hey, I lived with you guys for 9 months. It was a good year. You'll be missed bro. It gonna be odd not seeing you but you're in a place of healing and love. Thank you for being the best brother in law. I'll miss you. Watch over my sis and the kids as we will be doing the same. Much love, Jose. RIP
Aunque la distancia física estuvo presente en nuestra relación, siempre nuestro corazón y pensamientos permanecieron presentes en grandes momentos que recordaremos con mucho amor. Siempre recordaremos a mi tío, que con su sonrisa y abrazos se sentirá vivo en nuestros pensamientos.
Jose
You are terribly missed, you brought so much joy to the family I loved your sense of humor your kindness evertime we visited. Your Carne azada the boat rides and the good times. Thank you for bringing love and joy to my beautiful sister and nieces and nephew. You can rest in peace cause we will take good care of them. God bless you.
Jose
My brother, my friend you will be missed, cuando las personas que amamos parten… pasan de vivir entre nosotros a… vivir en nosotros.
Maurilio Lopez
Dear God
Thank you for the life you you have given my uncle. Lord please be with him for he is with you in heaven. Lord please care for hi as you would for any of your children. Lord please come soon so that we can come and join you and your uncle in you kingdom.
Amen
Josesito,
Even in your death you have always thought of your family, we have been spending some time reading the letters we sent you when you went in the army. Rocio found them and gave them to us, thank you for holding on to them all this time. We missed you then and we will miss you now, although we have a big hole in our hearts, I have no doubt in my mind we will see you again and all your pain will be gone. Love you brother, until we see you again.
Jose
La última ves que nos vimos juntos recordamos momentos felices y recordaste Kevin y yo vi una gran sonrisa dibujada en tu rostro al pronunciar su nombre. Dale un beso de mi parte y dile que pronto estaremos juntos nuevamente. Esto no es un adiós sino un asta pronto
Jose thank you for always being there for us. Thank you for your dedication to your family. Only you have known us for so long and been able to handle our family dynamics. You will be greatly missed my brother. Rest in peace. Love you all my familia.
Our hearts have a void. Our home has an emptiness. You were selfless, caring, and funny among so many other qualities. Your family was the most important thing in your life and we knew it.
You are now in peace and free. We love you.
I want to share some news with you, 1) seahawks lost and are done for the season 2) I forgot to tell you that I bought a plot right next to you..you can't get off that easy mister., so enjoy your peace for now.
Do not Stand at my Grave and Weep
Do not Stand at my Grave and Weep;
I am not there. I do not sleep.
I am a thousand winds that blow.
I am the diamond glints on snow.
I am the sunlight on ripened grain.
I am the gentle autumn rain.
When you awaken in the morning's hush
I am the swift uplifting rush
Of quiet birds in circled flight.
I am the soft stars that shine at night.
Do not stand at my grave and cry, I am not there. I did not die.
—Mary E. Frye
May you and your Family know that God is on your side and that he'll never leave you. I pray for peace for your family as you'll navigate through the loss of your loved one. Keep God close to your hearts and remember he's always there for you. God Bless you and your family.
Sincere Sympathy,
Somewhere there is no sunset, Somewhere it's always dawn, Somewhere no clouds obscure the sky, Somewhere each shadow's gone! Somewhere there is no parting, Or sorrow, tears or pain. And there your loved one waits for the day When you will meet again. Love you.
Margrette, The Ellis's , & The Pitts
Hello, King B, I know you are smiling down on us from Heaven. I already miss your jokes and smile. I was not ready to say goodbye but I know in my heart that you are in a better place without pain. I will always love you
Hello, King B, I know you are smiling down on us from Heaven. I already miss your jokes and smile. I was not ready to say goodbye but I know in my heart that you are in a better place without pain. I will always love you.
Brother, May your beautiful soul rest in piece with angels wearing Seahawks hats by your side. Your memory will always be with me.