FIND AN OBITUARY
Service information is posted on our website only with approval from the family.
If you are seeking information not listed below, please contact us.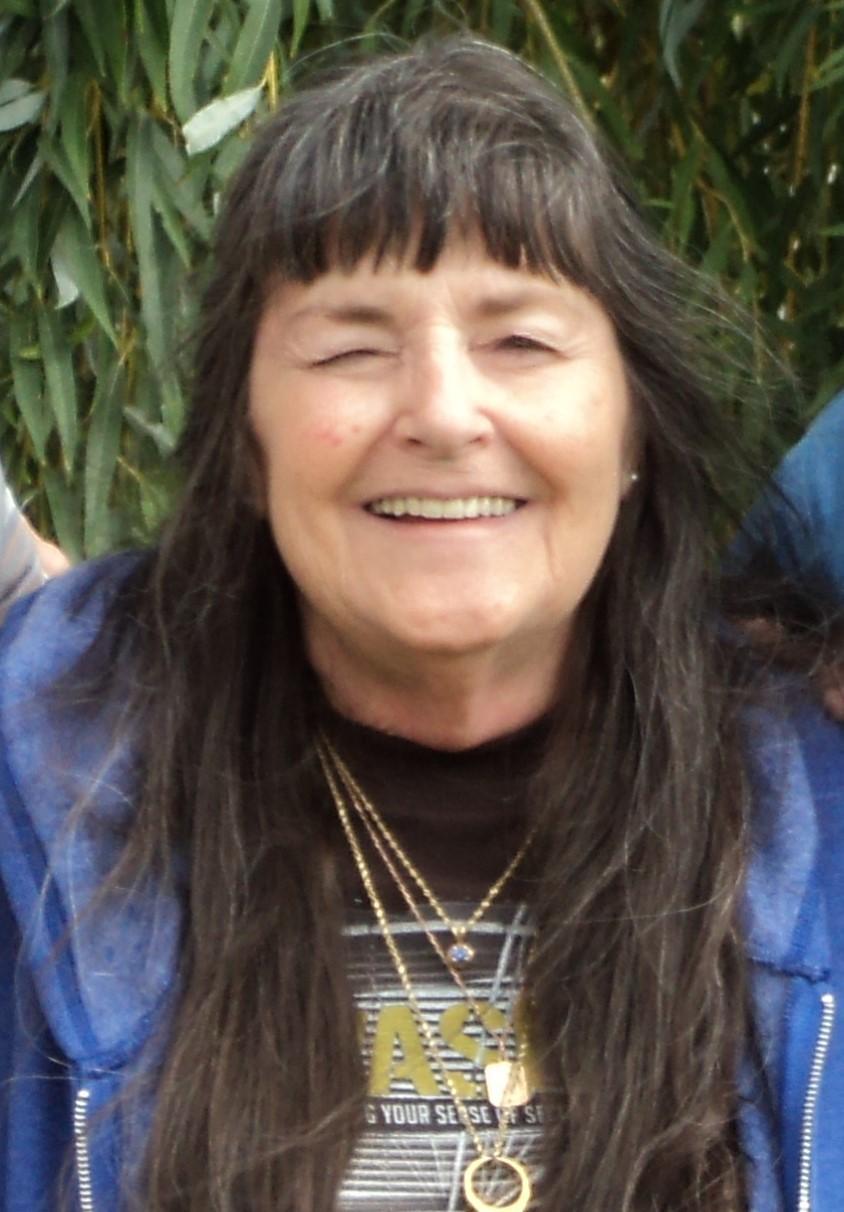 Kay Johnson
10/24/1942 — 01/29/2021
From Pasco, WA
Watch Service
Graveside
Starts:
Fri, February 12, 2021, 12:00 pm
Ends:
Fri, February 12, 2021, 1:00 pm
Location:
Sunset Gardens
915 Bypass Highway, Richland, WA 99352

Kay Johnson
Kay,
I have the fondest memories of you and your boys. Whenever things were not well in my home growing up, I felt at home and welcome in yours. You were not my Mother, but I could talk to you as if you were. More than that, I could talk to you as a friend. I will enjoy the memories of those times until I come to join you on the other side. And I will smile at the thought of you being reunited with those of us who have gone before. Rest in Love and Joy and Peace
Aunt Kay, you have always been such a bright spirit. Even though we were rarely together, the times we were, you always knew how to make us laugh. You and Uncle Terry raised three wonderful boys. And in turn, they are doing the same thing with their children. I was so happy I was able to come to see you in 2019. You've had a difficult life Aunt Kay, you deserve to rest in peace now. I know you are with Uncle Terry and Tracy, and I'm sure Granny and Pa are there to welcome you too. You will be deeply missed by all those who knew you. I love you!
If the WHOLE WORLD could know YOU
If the whole world could know you,
you'd be everyone's FAVORITE person.
If everyone on this planet could meet you,
they'd see you're the kind of wonderful that
legends are made of, the kind of AWESOME
that we all aspire to be. You shine your spot-
light on all who surround you. You find FUN
in every moment. You do it all with such style
and love. If the whole world could know you,
they'd know what it's like to feel uplifted by your
GENEROUS and overflowing HEART. Like sweet
sunshine, you brighten the lives of everyone you
meet. You find time and energy for all those around
you, and you TRULY LISTEN when others have some-
thing to say. It's simply remarkable what you're capable
of. Your passion is dazzling your devotion endearing.
There's so much BEAUTY within you, and so much life
and love in your smile. You're radiant. You're exquisite. If
all the people on this planet could meet you, they'd be
lining up to see you, clamoring over each other for a
moment of your time. You make every day worth
celebrating. Your laughter lifts all in your presence.
You're every bit EXCEPTIONAL, every ounce
sensational. Because you're absolutely magnificent.
You're altogether SPECTACULAR. Keep shining,
keep glowing and rest now in peace.
I love you Kay. I will miss you so much. You will forever
be in my heart!
Maureen
I am standing upon the seashore.
a ship at my side spreads her white
sails to the morning breeze an starts
for the blue ocean.
She is an object of beauty and strength.
I stand and watch her until at length
she hangs like a speck of white cloud
just where the sea and sky come together
to mingle with each other.
Then, someone at my side says'
"There, she is gone!"
"Gone where?"
Gone from our sight. That is all.
She is just as large in mast and hull
and spar as she was when she left
our side and she is just as able to bear her
load of living freight to her destined port.
Her diminished size is in us, not in her.
And just at the moment when someone at our
side says, "There, she is gone!"
There are other eyes watching her coming,
and other voices ready to take up the glad shout;
"Here she comes!"
– Henry Van Dyke
Dearest Kay, just as you and I had talked about this very moment, many times, I feel we
will meet again. I can still picture you walking down the bookshelf lined hallway with your
round glasses and warm smile. You are an amazing mother and I feel fortunate to have known
you and your family.
My condolences to Mike, Tiffany, Matt, Maureen, and family. I think about you all, often. Thank you for the memories Kay. See you soon, but not too soon! You are all loved.
Norm Rummel
Mother, I will love and think of you always. My memories of you will always be precious. I am sorry I will not be able to attend your final ceremony, but everything you have done for me will always be in my heart and soul. If it were not for you, I would never have become the man I am and have the wife and children, your grandchildren, and great grandchildren, that we share. I am so joyful to be part of your legacy. God Bless you my Mother. Join your husband as you always wished and rest and live in Peace. Miss you on this earth my dear and will always love you. Thank you my brother Michael and sister Tiffany with taking care of our mother so well and as strongly for so many years.
Dearest Mike, Tiffany, and Family,
I know this is a very difficult time for you and no words can ease your pain. Know that my heart is with you and your family in your time of sorrow. May the peace and hope of our Lord be with you during this difficult time. My deepest condolences to you and the family. Blessed are they that mourn for they shall be comforted; Matt 5:4
God bless…Mary Gutierrez