FIND AN OBITUARY
Service information is posted on our website only with approval from the family.
If you are seeking information not listed below, please contact us.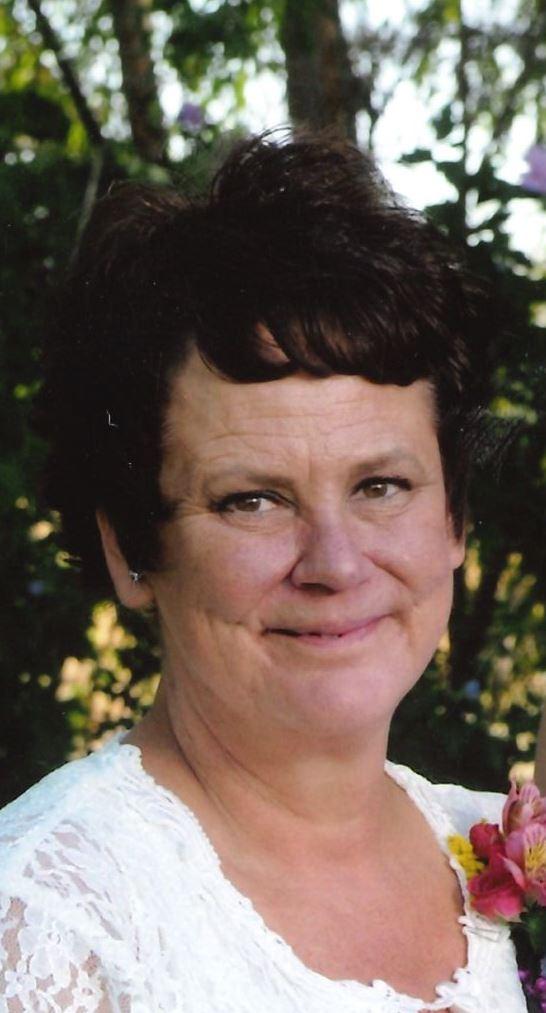 Kim Rene` Horspool (Willis)
12/24/1962 — 01/04/2021
From Kennewick, WA | Born in Pasco, WA
Watch Service
Celebration of Life
Starts:
Thu, January 14, 2021, 11:00 am
Location:
Events at Sunset
915 Bypass Highway Bldg I Richland, WA 99352
Kim Rene` Horspool (Willis)
Kim Rene' was unexpectedly called to heaven on January 4th, 2021. Kim was born in Pasco, Washington on December 24th, 1962 to William and Carolyn Willis. She was a caring sister to Teresa Salts and her brother Kevin Willis.
She grew up in Finley Washington majority of her life. In her younger years she participated in 4-H where she had a wonderful horse named Lady. She attended Kennewick High School and then went on to start a family.
Majority of her life she was a CNA but always a caregiver at heart. Even if that meant just a home cooked meal. She will be remembered for her infectious laugh and spunky personality. She could always brighten a room and she always had a way of making you smile. Kim was an avid gardener and could always bring a plant back to life.
The last 5 years she worked at Lourdes Counseling Center as a housekeeper where she made many friends, who became like her second family.
She was a loving and devoted mother and grandmother. She always encouraged us, told us how proud she was, and how much she loved us.
She absolutely adored her four grandbabies Tyran Jay (16), Evalynn Claire (6), Zachary Ryan (3), and Allison Rae (19 months). Her grandbabies were her world.
She is survived by her parents William and Carolyn Willis. Her older sister Teresa (Larry) Salts and her younger brother Kevin Willis. Her two daughters Alisha (Michael) Tucker, and Tara (Jeremy) Grieves. Her four Grandchildren and nieces and nephew. Her quick wit and daily phone calls will be greatly missed. We love you forever and always Mom.
I loved you like a girlfriend. Sorry we lost you
My cousin Kim had a big strong laugh and it was not uncommon to hear it. What was very uncommon was to ever hear or see her hurt another human being or animal with words or actions. In this way snd many others I am proud of my cousin in both life and afterlife. I Todd William Moore can honestly say I never heard or saw Kim hurt another person or animal and that's very honorable of her to have lived that way. I think in this way she set the best example of how We are to live our lives. May we all strive to do as I saw her do. Nobody is perfect certainly not I. This example Kim set is what I will strive to carry with me of her every day forward bow. I say we are winning even in our loss here on Earth as Heaven just scored plus one Angel. I count four. I hope my Mom was there to help welcome and greet Kim with her voice I heard a while back. We miss you Kim you are bathed in white light forever Now be our angel when we Need . I have faith in your journey be with all of us in ours. We ALL loved and will miss you until we join you Kim. God Bless this world and ALL OUR FALLEN may we all have and rest in peaceful heavenly comfort and may those of us so reviving here live in the best ways we can not hurting each other, not even with our words. Proud of you Kim. I will say congratulations and I envy you a bit There must be more work for me here. I will do my best to live in your example better Kim. Thank you my cousin fir your living example.
Working with Kim over the last 5 years has truly been a blessing. She embraced everyone as family and radiated positivity. She loved talking about her grandkids and always had pictures to show. Her attitude serves as inspiration to me and all of her coworkers and we all feel her loss keenly.
Rene' you leave a legacy of warmth and humor which this world needs so much of. There isn't a time when you didn't have a warm, loving smile on your face or laugh to share. You are always accepting of people and raised two wonderful daughters so they can be that for their children. You parted from us far too soon but what a wonderful gift you gave to all.
Rest in peace, my sweet cousin, Kim. You calming voice, great laugh and humble spirit will be with me forever. Until we meet again, fly high. I love you!
Beautiful ceremony!! My heart goes out to you all!! My memories of Kim was her laughter and good heart. I'll never forget the time we tried to sneak Kim out of her house to be able to come out and party with us, but it didn't work out her dad caught us. Then she married Jay and was family . She watched my sin Craig for awhile and she was wonderful with kids. She just had a living heart for everyone. May she rest in peace now 🙏🏻🙏🏻❤️❤️
Karen Warren
Kim will missed she was always helpful, caring laughing all the time
You were always so kind and accepting of me. Im glad i got the chance to visit with you before you passed. You will be missed. Til we meet again my friend…..
Jane Strait.
As I still try to wrap my head around this as a reality. I kind myself missing you more and more. You babysat me at a young age. I grew up with your babies. At every family function you voice and laughter would brighten the room. What I wouldn't give to talk to you one more time…. to get that bear hug before leaving a family function. I miss you so much Cousin!! I hope you are watching over everyone and flying high with your new beautiful wings. I will miss and love you always!!
Kim I will miss you forever! I promise I will help keep you alive in our grand babies we share, with memories of their sweet crazy Grandma. I love you Kim
I will always remember that cute little girl ..so sweet..laughing so hard and managing to keep up with us older kids..nerver complaining..always happy..fly high Kim..sending love light and happiness to you and your loved ones
It's such a tragic loss. Kim had a vibrant personality and loving heart. I loved chatting it up with her. I sorry to say good bye Kim.
We will miss Kim greatly at Lourdes. She was a positive ray of sunshine and did not seem to let the negative things of the world get her down. She has a personality and laugh that is irreplaceable and she won the hearts of many. Myself and many others are very saddened by her loss and prayers of peace and comfort go out to her family. God Bless.
Kim, your beeming personality will be greatly missed. I will always cherish the memories we shared, as my sisters' mom, friend and coworker. I got to know you on many levels and you always welcomed me with open arms and encounters always resulted in laughter. You made more of an impact on me than you'll ever know. Rest in paradise Kim. ❤
I grew up with Kim, Teresa, my sister Sheri having fun going to the movies Riding horses at my Uncle and Aunts house. When are parents told us we couldn't spend the night at each other's house or go to the movies we would have Kim go back and ask again. We would have her cry and they most of the time would give in. They couldn't stand to see her cry. She was always one of the sweetest and kindness person. Those were some of the best memories of my childhood. I will miss that smile and laugh. See ya again cuz!
There is a place in my heart that will always belong to Kim Rene'. From seeing her when she was first born, I loved her. I started baby sitting her and Teresa when Kim was just a few weeks old. I was honored to name her. I know she is in heaven now, having so much fun with all of her loved ones already there. I can hear her laugh as if she were with me now. She will be anxiously awaiting for her loved ones to join her there. We love you Kimmers💕
Kim was such a wonderful, kind and bright woman. Somebody that could easily bring a smile to your face and make you feel welcome. The life of every gathering. She will be sorely missed and thought of fondly. May God hold her tight until she is reunited with those that she loves.
One of my favorite sayings she taught me as a kid was "I'm the boss apple sauce. Don't be wise bubble eyes, or I'll knock you down to a peanut size" we used to laugh all the time. She was a huge part of my childhood and always brought laughter. She will be greatly missed. Love you Aunt Kim💜
Very sorry for your loss.
Sorry to her of this Baraba My wife an Carolyn are an were best of frinds.