FIND AN OBITUARY
Service information is posted on our website only with approval from the family.
If you are seeking information not listed below, please contact us.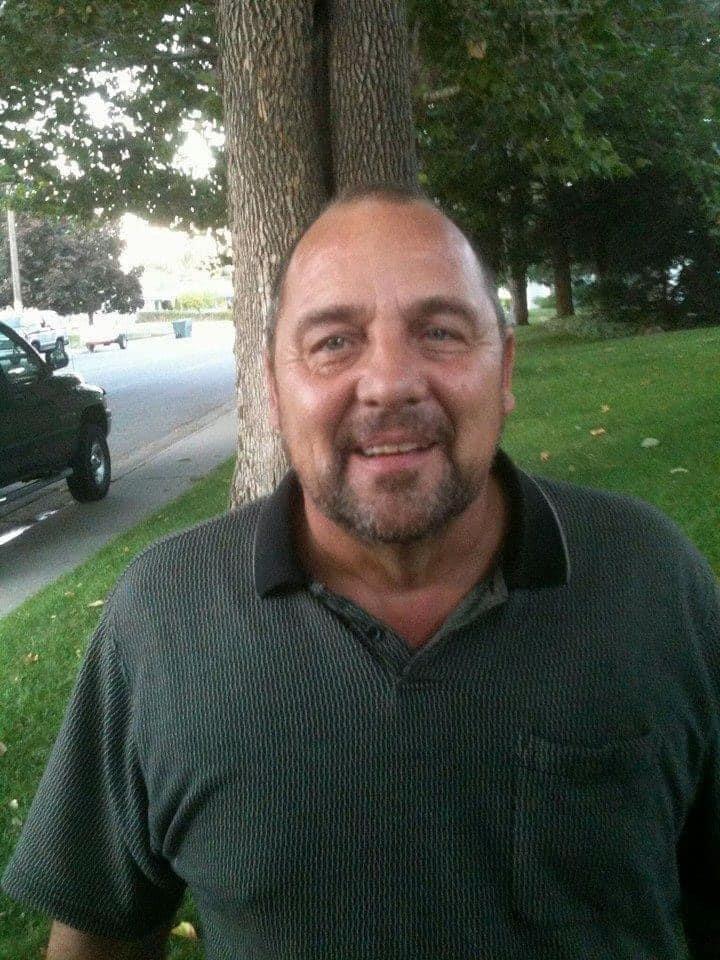 Leo Virgil Stuk
12/10/1949 — 01/19/2021
Leo Virgil Stuk
Leo Virgil Stuk, 71, passed away from heart and breathing complications on Tuesday, January 19th 2021, at Kadlec Hospital in Richland, WA.  Having survived a massive heart attack at 47 years old, it was a blessing we were given all these extra years with him.  He was a loving and kind man and will be very missed by his family.

Leo was born December 10th, 1949, to Leo and Dorothy Stuk in Lewiston, Idaho.  He grew up in Nez Perce County in a larger than life fun and loving family, as the son of farmers and the oldest boy of 7 siblings.  He spent a lot of time on the family farm enjoying his family and helping in the family business.  He graduated from Lapwai High School in 1968.  He loved sports and held the Idaho state record at his school for running the 440 in track.  Always the prankster, he once participated in an elaborate plan to place a classmates Volkswagon Bug inside the center of a couple concrete posts.  He is notorious in his family stories for all the mischief and fun he created.

He attended Lewis-Clark State College in Lewiston in 1976, and became certified in Police Officer Training.  He enlisted in the Navy and deployed on the USS Roosevelt in 1968-69, and was honorably discharged after his tour to Vietnam due to medical complications from his asthma. He joined the Nez Perce County Sheriff's Office as a deputy, and later served on the Hanford Patrol in Richland Washington.  He became a trusted employee for Traveland RV & Marine in Kennewick and worked there for more than 30 years until his retirement.

Leo had 3 daughters with his first wife Cindy and moved to Richland in 1980.  In 1996 Leo married his second wife Geraldine "Gerry" Davis in Leavenworth Washington, who had two children.  Leo and Gerry were always teasing and joking around with each other, and had a happy 25 years together.  Leo loved his family, kids, grandkids, and his dogs, and he was very loved by all of them.  He treated Gerry's children and grandchildren as his own, and they also of him.  He was a wonderful and supportive son, brother, husband, dad, papa, uncle, cousin, and friend.

He enjoyed many activities in his lifetime, including cooking, fishing, sports (football and wrestling), car racing, arts and crafts (stained glass and string art), and traveling abroad to Australia, Ireland, England, France, Italy and Africa.  He was a man of many talents and there wasn't much he couldn't do.  Leo most enjoyed attending and helping out at all his kids and grandkids sporting events. He was a tremendous cook and baker and was his happiest when he was in the kitchen cooking up something delicious for his family. He had a lot of fun racing the quarter mile race tracks in his 1968 Dodge Coronet.  He also loved to laugh, joke, and kid around…something we all will miss dearly.

Leo was preceded in death by his parents Leo Junior & Dorothy Rae Stuk; his grandparents Leo & May Stuk, and Virgil & Bernice Mattson; and siblings Paul Stuk, Donny Stuk, Phil Davis, and Scott Davis.

Leo is survived by his wife Gerry Stuk; siblings Linda (Steve) Meacham, Steve (Trina) Stuk, Dave (Barb) Stuk, Lisa (Byron) Rudolph, brother Paul's wife (Brenda) Stuk, brother Donny's wife (Lori) Stuk, Doug Davis, and Connie Davis; six children Shannon (Brett) Granlund, Tara Essary, Heather (Nate) Sather, Tawny Osmundson, Pat Osmundson, and Tory Peterson; eleven grandchildren Destiny, Jesse, Austin, Alexus, Iva, Waylon, Tory, Taylor, Peyton, Olivia, and Amy; and two great-grandchildren Tristin and Mercie.

A celebration of life will be announced at a later date.

Any remembrances can be directed to the Tri-Cities Animal Shelter or the American Heart Association.
RIP Leo. Condolences to the family.
My Papa was in my life at a very young age and he treated me and my brother and sister as if we were his own grandchildren. He had the most infectious personality, smile, and laugh and could brighten up any room he walked into. He never missed a single game, no matter the circumstances. Anyone who knew my Papa could attest to how loving of a husband, father, brother, and grandfather, friend, and so much more that he was. I hope to be half the man that he was and I will strive each and everyday to make him proud. I have countless memories with hik. Loved by many, envied by very few. I hope you're watching the food channel somewhere. We will always love and miss you Papa
I am Doug Davis and LEO is my Brother in Law. I had a lot of respect for him. He was kind, thoughtful of others, other people came before him. I New him well. He was a very good cook. Family and friends will miss him….Doug Davis
I am keeping the families in my thoughts dnd prayers. I am sorry for his loss to te family .
Darn spell corrector- I'd bet he's having a laugh about it right now – 😇
In kind- Brenda Ogle
I am keeping the families in my thoughts dnd prayers. I am sorry for his loss to te family . I remember his sense of humor.
In kind- Brenda Ogle
bko66@sbchlobal.net
I am keeping the families in my Houghton dnd prayers. I am sorry for his loss to te family .
In kind- Brenda Ogle
Only a moment you stayed., but what an imprint your footprints left on our hearts.
My prayers and love are with all of you. Connie Dacvis
1 Thessalonians 4:17 …we who are still alive and are left will be caught up together with them in the clouds to meet the Lord in the air. And so we will be with the Lord forever.
Until then Dad, I will think of you. I promise to tell your jokes and share the Polish wind up toy. We will make your recipes and tell stories of you to the kids.
Even though I want more time, I have peace imagining you in Heaven – without the burdens of this earth – having a reunion with the ones you love. Oh the laughter that must be echoing through the clouds today!
I'm so happy that we have spent some time making you proud. I do know how much you loved us, and I know you understood how much we loved you too.
I love you.
So sorry for your family's loss , will remember Leo at the soft ball games that Heather and my daughter Tami were in cheering them on . Leo was always had a good story to tell us . Glad Leo was able to see his children grown and have children of there own and enjoy the joys of being a Grandfather.
Sounds like we missed an opportunity to meet a truly great man! Our son is granddaughter Taylor's boyfriend and we know Taylor is sad to have lost her dear Grampa – blessings to the whole family at the passing of this wonderful man! Bill and Jeanne Miele (Connor Miele's parents)'
God knew what he was doing when he created Bud (Leo) there will never be another one like him. I'm truly thankful for the time I was given to be a part of his beautiful family, you will be missed.
Bud is going to be so missed..But I do take comfort in knowing that he is with his Mom and Dad . And two brothers..
The best guy to have ever been a part of my life! Man with the biggest heart, the warmest smile, and the funniest personality. I'll always cherish the many years we got to spend with you, we were so lucky you married Grandma. Thank you for being the best papa. We love, and will miss you everyday! 💙
My dad, like his dad before him, was a great man. Huge though faulty heart, contagious but mischievous laugh, hard worker even on the weekends, kind and caring when you didn't deserve it, loyal when it didn't serve him, supportive despite any burden on him, positive when negativity surrounded him, a bright light in the darkness, and loving…always loving…to all. Thank you for everything dad, you were good through and through. I will miss you hard. I love you. 😢💔🙏🏻
Love you so very much Dad ♥️
So very sad to hear of Leo's passing. My prayers are with Gerry and the family.
Leo was a nice person. I met him when Gerry and I were helping at a golf tournament.
Peace, comfort, and sympathy goes out to all his family. You all will be in my prayers
Leo was a nice person I met him when Gerry and were helping at a golf tournament.
Peace and sympathy goes out to all his family. You all will be in my prayers
I'm so very sorry. Always heard amazing story's about leo.