FIND AN OBITUARY
Service information is posted on our website only with approval from the family.
If you are seeking information not listed below, please contact us.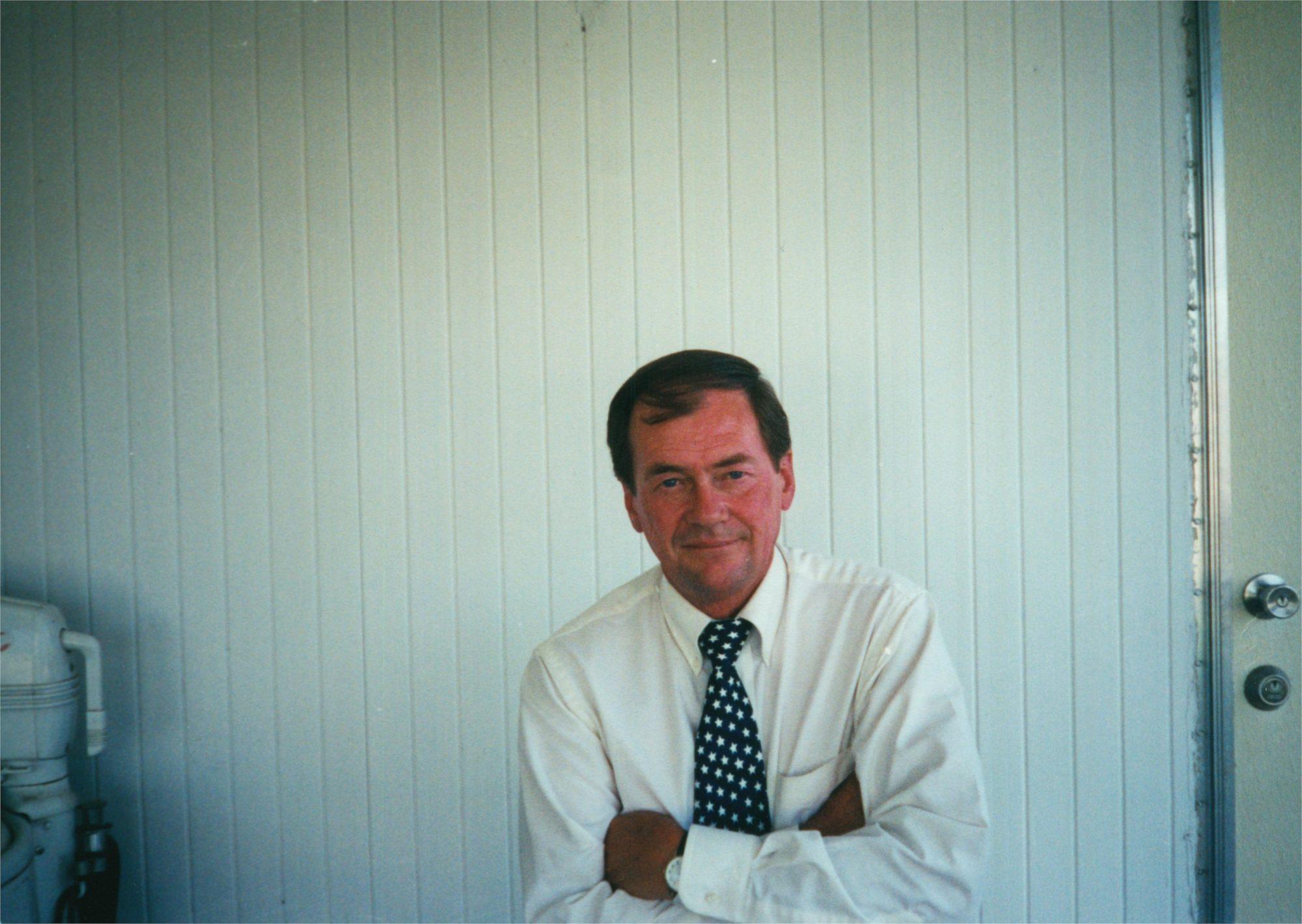 Lynn Johnson
09/18/1949 — 01/02/2021
Lynn Johnson
Lynn B. Johnson passed away on January 2, 2021 at his getaway home in Othello, WA at the age of 71. He was born on September 18, 1949 in Fargo, North Dakota. The family moved to Washington in search of warmer weather and for job opportunities when Lynn was 9 years old.
At an early age Lynn learned the value of hard work and perfection. He was a lifelong learner. Lynn worked as a painter, construction business owner, mobile home developer and owner, maintenance manager, project estimator. He was a man who wore many hats and enjoyed meeting new people and exploring new adventures. But, most of all, he enjoyed ity government and his role as councilman for 12 years for the City of Benton City and ultimately as Mayor of the small town for 4 years. This was his proudest accomplishment of all. Lynn was instrumental in bringing transit services to Benton City citizens. He served as a board member for the Ben Franklin Transit for many years.
Lynn started work at an early age and worked in a diner cultivating his culinary skills and crafted his art. He carried these skills with him throughout his life as one of the many hats he donned. Everyone who knew Lynn, knew he enjoyed food and was quite specific about his likes and dislikes in preparation of foods. Throughout his life he had become quite an expert in preparing certain dishes and as always his beloved peanut butter cookies with the perfect crunch no other could master. Christmas was always important to Lynn, he enjoyed reading aloud a passage from the bible to all who accompanied him and prepared traditional foods from Norway for his family, Lefse and Fattigmann, smoked fish and cheeses. Some of his culinary tools had been with him his whole life. We will certainly miss his wonderful cooking.
Lynn enjoyed water and snow skiing in his younger days, remodeling any sort of project, fishing, hunting, golfing in Othello at "the getaway" and traveling to  Norway to  enjoy his heritage with his parents as well as many memorable trips to Washington DC with his wife, Lynda and other family members. They both were always excited to visit Lynn's favorite cousin, Gary Zimmerman in North Dakota and Arizona which was always an adventure when they got together for fun times "You Betcha!" Lynn was very fond of his best friend Doug Garrison and his wife Diana and all the good times they shared together. Lynn often shared many memories of his lifelong friend, Van Ehlers, throughout the years.
Lynn will always be remembered for his love of family, a deeply caring and loving father. His daughter Katie has fond memories of her father raising Pheasants for release and to enjoy the eggs. All the kids enjoyed being coached by their father in little league, he was an active father when he was not working
Lynn battled his cancer (Multiple Myeloma) with such bravery for two  years ending with kidney and heart failure. He fought a courageous battle all the way to the end maintaining his independence. He enjoyed his final Christmas surrounded by family, and singing White Christmas quietly for those that listened to hear. He knew this was the last Christmas and it was meaningful for him and all of us. Many thanks to all the doctors, nurses, friends and family for all the love and support that always brought a smile to his face. The Tri Cities Cancer Center and Davita Dialysis Center were like family as time passed. A special thank you to Dr. Akaum and his nurse Edith for always being so compassionate and caring. All the nurses at the cancer center were so caring as well especially Megan, Rachel and Lisa.
Lynn was preceded in death by his father Willar d and M other Bryn Johnson, sist er Bery l Cart wr ight. Lynn is survived by the love of his life for the past 25 years Lynda (Elder) Johnson of Benton City, WA. Brother Olaf "Topper" Johnson (Debra) of Bonnie Lake, WA Sister Cindy McCormick (Scott) of Maui, HI Daughter Katie VanDyken (Paul) of Spanaway, WA. Sons Terry Johnson (Hilda) Bonnie Lake, WA, Brad
Johnson (Lou Ann) of Benton City, WA. Ryan Johnson (Sara) of Talent, OR. Stepdaughter Tara Rattray (Bryan) of Banks, OR Stepdaughter Haili Strickland (Bill) of Burbank, WA and Stepson Chris Rattray (Dona) of Liberty Hill, TX and eight grandchildren. Lynn's prior wives include Carol (Goff) Johnson and KaIleen (Cook) Johnson.
He will be truly missed and remembered for always "doing it my way". A memorial with graveside services at Evergreen Cemetery in Benton City, WA will be announced in the near future.
Lynn was a wonderful neighbor and friend to us. We met at our getaway property in Othello. We always looked forward to having a little visit and a adult beverage when we were staying next door. We became friends over 8 years ago. When we arrived he would always ask about our family and grandkids.
Lynn was a hard worker. After the fire he worked his fingers to the bone rebuilding. He had enormous knowledge he shared helping us to make our little place what it is. He never hesitated to help or give advice. His passing was a shock to us. He fought so hard. We sure hope he knew how much he meant to us.
Rest In Peace my friend.
We will sure miss you
Thank you for this beautiful tribute to Lynn. It shows us all how well he lived and how well he is loved.
Laura and I give our love and our condolences to the entire family.
Take care all.
Earl and Laura Henrikson
Lynn was so talented in how he could build things. I was always so impressed. He was always nice to me. I loved attending the Christmas parties at Lynn and Lynda's and eating the delicious food he would prepare. He was a very good man
Oh cousin…you will be greatly missed. Our families shared many wonderful memories over the years – I especially remember having lunch with you when we came over for a wine tour. Your sense of humor – so much like your dad's snd my dad's – could also get us laughing. Rest In Peace deer Lynn. Please give my Dad a hug from his kids snd tell Willard, Brynhild and Beryl that we miss them too.
A loss to all who knew Lynn…always here for you Lynda. Love you , Larry and Cherryl.
So sorry for the loss of Lynn. He was a great person to have known throughout the years. He will be missed by so many.
I know you will always be with me and will always be on my mind every time I cook or do a project or any of the many other things you taught me. I will never be able to express how thankful I am to have had you as a Dad and a bestfriend. I love you Buddy and you will be in my thoughts until I see you again in heaven.
We Love you and will miss you dad. My Many fond memories of camping and fishing and your love of family and the holidays will help us through. Thank you for doing it your way!
just seen you 5 days before you left .was very suprised you went that fast. you and lynda have always meant alot to us .RIP