FIND AN OBITUARY
Service information is posted on our website only with approval from the family.
If you are seeking information not listed below, please contact us.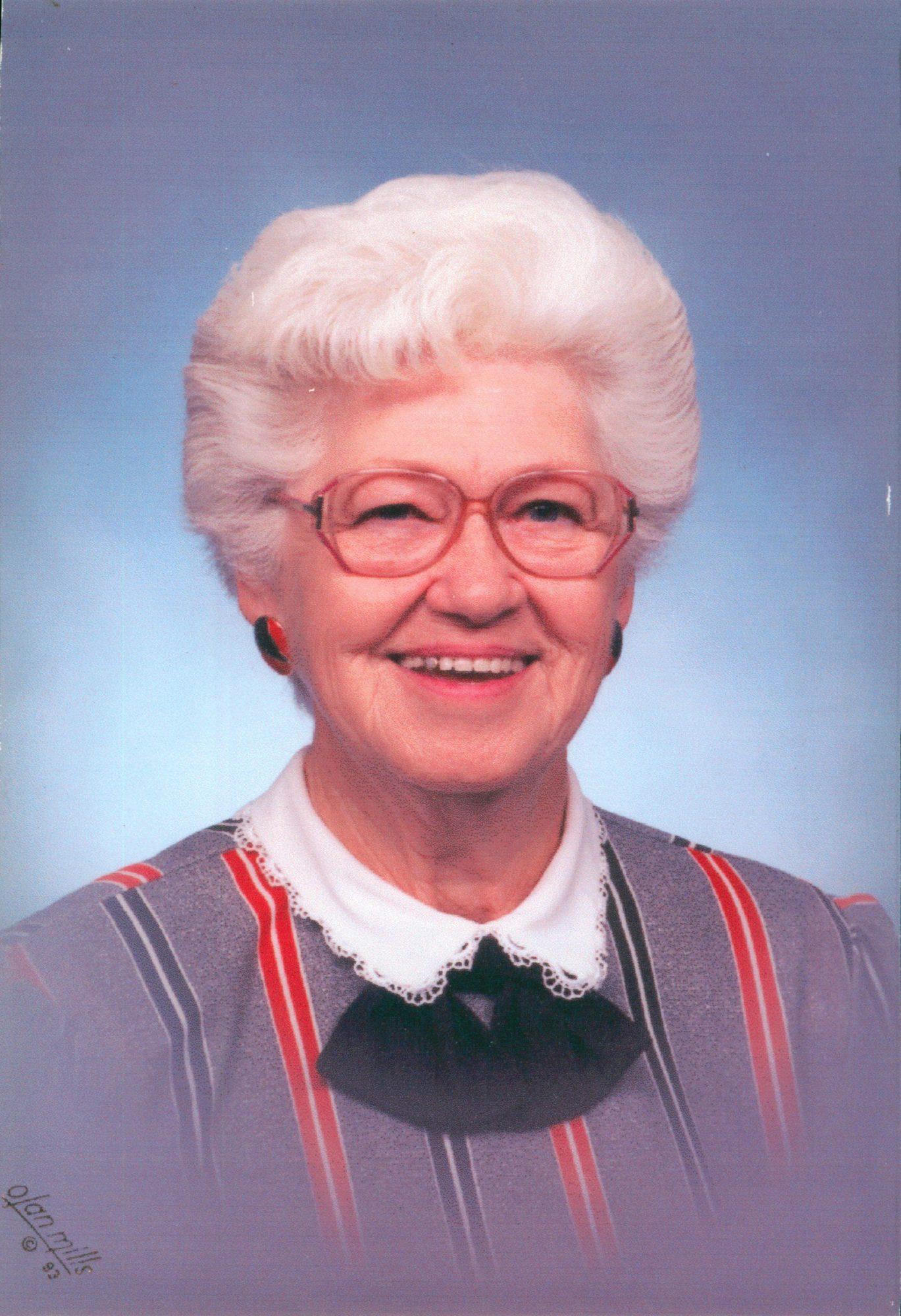 Margaret Ratliff Swanson
06/28/1923 — 01/31/2021
From West Richland, WA | Born in Decorah, IA
Watch Service
New to Livestream? Watch the tutorial.
Celebration of Life
Starts:
Sat, February 13, 2021, 1:00 pm
Ends:
Sat, February 13, 2021, 2:00 pm
Location:
Events at Sunset
915 Bypass Highway Bldg I Richland, WA 99352
Graveside Service
Starts:
Sat, February 13, 2021, 2:00 pm
Ends:
Sat, February 13, 2021, 3:00 pm
Margaret Ratliff Swanson
Margaret B. Ratliff Swanson (age 97); wife, mother, mother in law, grandmother, great grandmother (GG), aunt and friend to many, passed away on January 31, 2021 at Kadlec Hospital in Richland, WA.
She was born in Decorah Iowa on June 28, 1923 to Ole and Gusta Thompson. Coming from a large family, she was one of nine girls and two boys. Feeling the need to do her part in the war effort, Margaret left Decorah before finishing high school to go to the shipyards in Vancouver, Washington. She became a certified welder in April 1944 for the Kaiser Company. It was there that she met Ray Ratliff (deceased), a welding foreman, who six months later would become her first husband.
They moved to North Richland in 1949 and then to West Richland a few years later. Together, she and Ray raised three sons; Terry, Melvin and Kirby. When Ray joined the Plumbers and Steamfitters Local #598, Margaret joined the Ladies Auxiliary for Local #598. She was also a Cub Scout den mother and participated in Little League activities including building floats for the "West Richland Days" parade. After 28 years of marriage, she and Ray parted ways but remained friends and she even helped him with household chores until his passing.
She took a job at the front desk for Metalfab (West Richland) where she met Richard (Dick) Swanson. They were later married and embarked on many vacations . She became a stepmother to Richard's three adult children, Sherrie, Gary and Tami. Together with Richard, she helped raised his youngest daughter, Debbie; who called her "mom". Often called "Mugs" or "Maggie", she and Richard bought a motorhome and went to bowling and golfing tournaments and family reunions. Margaret's siblings and families had family reunions on a regular basis. Richard had arranged for her to ride in hot air balloons in Walla, Walla.
Maggie joined the West Richland Moose Lodge in 1973 and has held the oldest membership of 47 years plus. Maggie and Richard were dedicated Moose supporters and Richard even served as a governor for several terms. On numerous occasions after the Moose closed for the evening, family and friends would continue the party at their home.
After Richard passed, Maggie spent her spare time with Jim Rogers, a long- time friend and fellow Moose member. They often spent time in the Hunter Community where fishing was first and foremost. Jim's daughters had invited Maggie for several vacations with them after Jim's passing. On.one vacation in Mexico, she, at 82 years old, went parasailing! She also swam with the dolphins.
Later after Jim had passed, Margaret took on Gus Nerpel as a dancing partner. He, too, was a member of the Moose Lodge. They travelled as far as Sunnyside, WA, dancing as much as three times a week. They were really a cut above the rest and stole the show at grandson Cody's wedding reception. Not long after that, Gus passed, too .
In September of 2015, Margaret sold her West Richland home and moved into an assisted living facility; Parkview Estates in Kennewick. She managed her own financial affairs and even washed, dried and ironed her own laundry up until her fall in September 2020 . After several months in Richland Rehabilitation, Margaret did get to return to her Parkview apartment for a brief time before passing. She had mended herself back together from a broken hip and shoulder with physical therapy and exercise. She knew it was the path back to the comfort of her home at Parkview Estates. She enjoyed living there and made many friends. She always participated in the games they held, especially Bingo. She also enjoyed listening to Pastor Al who visited Parkview on a regular basis. The staff loved her and they were proud of her being an independent senior.
Margaret was as independent as she could be. At one point she was about 93 and still living in her West Richland home, she had taken a fall and broke her right wrist and shoulder. Even though family and Guardian Angels were taking care of her, she decided that she was going to do her own laundry. With her right arm in a sling and in some pain, she used a walker to get around. She took a coat hanger, twisted it into a hook and attached the ends to a laundry basket and her walker. She would drag the laundry basket to the laundry room to wash her clothes/towels. Somehow she managed to transfer them from the washer to the dryer and then fold them after they were dry. She then put the folded clothes/towels, etc, in the basket and put them away. In fact, that is how she moved things around in her home. She always found a way to make a tool or rig up something to help accomplish her task in that respect. She tried to do as much as she could for herself.
Margaret is preceded in death by seven of her sisters and her two brothers and of course, her parents; Ole and Gusta. She leaves behind her family which includes her blended family of children( and spouses) stepchildren, grandchildren, step grandchildren, great grandchildren and step great grandchildren; some who called her GG (great grandma). She leaves behind one sister, Darlene Vine (Decorah, Iowa) and numerous nieces, nephews, great nieces/nephews and many friends.
Margaret was one classy, kind and clever lady who had a fantastic sense of humor and was friend to all. There are not enough words to describe what a wonderful lady she was and how much she was loved; she will be missed immensely .
Rest in peace GG, into the welcoming arms of the Lord, our God and Savior. You were ready and we will see you again one day in heaven.
Our family was blessed to have shared love and laughter with Maggie. We loved having her in our family and I know how much she cared for my grandpa Jim. She will be missed.
I have considered it a blessing that I have the privilege of calling her my Aunt.
She.. like Mom was evidently a Mama Macgyver.
My love and hugs to all of you..💕
Maggie, I will miss your smile and enthusiasm. Thank you for being an inspiration to us all. Richland Chapter #1377 will truly feel your loss.
Rest in Heaven. We will miss you.
❤️🙏
Margaret will be missed by all, I had the pleasure to work with her for over 25 years. She was a friend to all and one of the most trusting people I have ever met. Rest in peace my good friend you will always be an icon in my memory.
I never got to meet this lady in life but I heard about her plenty through my aunt Susan Ratliff. After reading this eulogy I find myself wishing I had known her and feel like I have missed out on something great for not having done so.
What a wonderful women that we were fortunate and privileged to know. She is now dancing in heaven. The family are in our thoughts and prayers. Love, Mary & Ron
Wow, an amazing life story.
A life well lived. A family well loved.
One of a kind. Her smile lit up a room and her laughter was like music. She was a true partner. Love you Maggie.
Will miss visiting that sweet lady at Parkview. I feel blessed to have known her.