FIND AN OBITUARY
Service information is posted on our website only with approval from the family.
If you are seeking information not listed below, please contact us.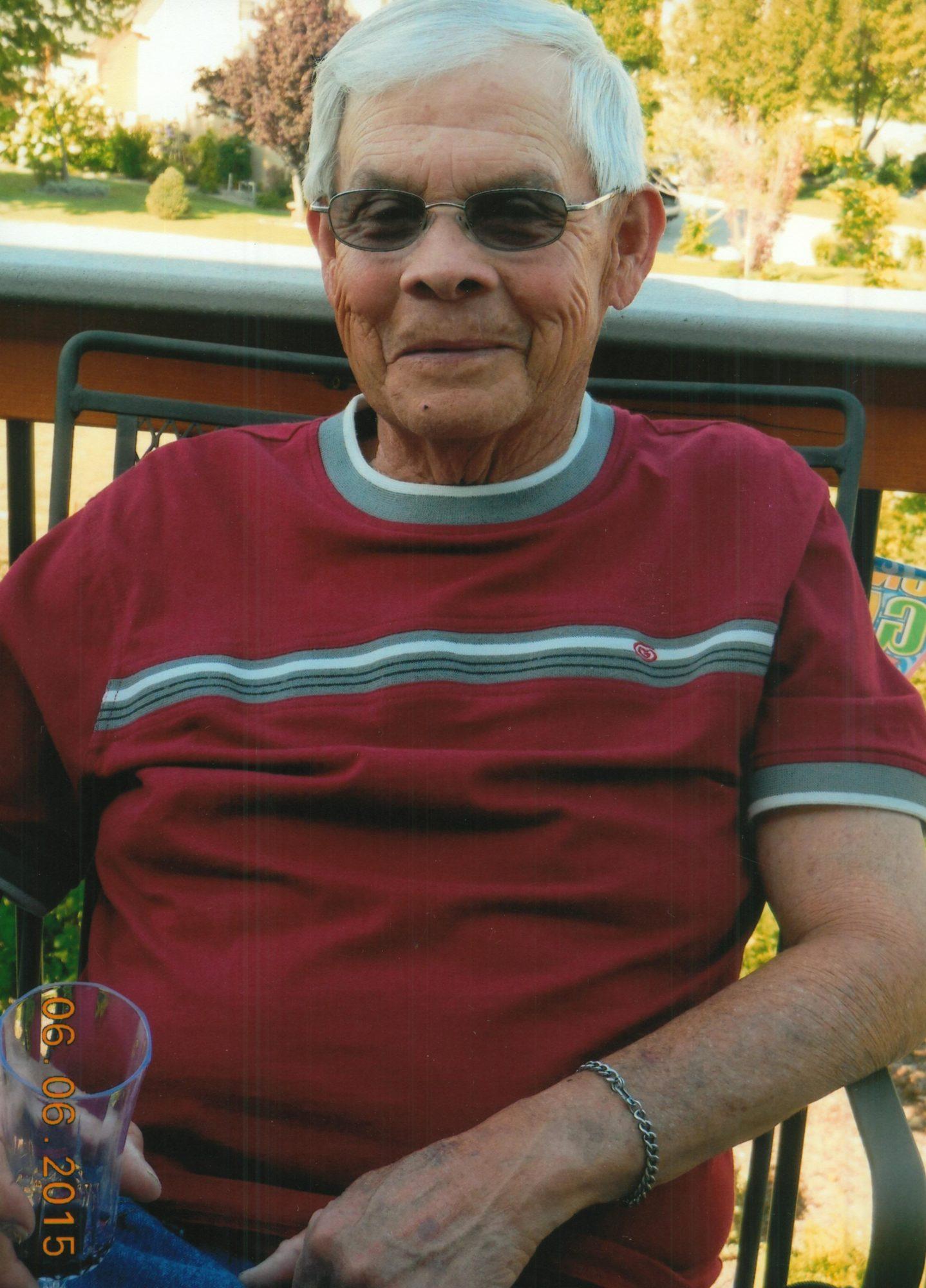 Roger A Williams
04/14/1945 — 01/21/2021
From Richland, WA | Born in Bozeman, MT
New to Livestream? Watch the tutorial.
Roger A Williams
Roger Allen Williams Celebration of Life Service 02/27/21 – https://www.youtube.com/watch?v=AtHUwK7Zz6Y
Roger Allen Williams Tribute Video- https://www.youtube.com/watch?v=4IdcwW4vS38
Roger Allen Williams Pre/Post Memorial Service Slide Show- https://www.youtube.com/watch?v=TwxGZpQCkdE
Roger Allen Williams Graveside Interment Service 02/01/21- https://www.youtube.com/watch?v=uxmiSqZQnq4
Roger Allen Williams passed in Richland, WA on January 21, 2021 2:00p, at home, surrounded by his beloved family and friends.  Roger valiantly battled stage 4 prostate cancer for nearly 26 years.  He fought the good fight on earth and now is resting in the arms of his Lord and Savior Jesus Christ in heaven.  Blessed by innumerable miracles and by the stellar expertise of his "super doctor," Celestia "Tia" Higano, M.D., we are forever grateful for God giving us more years with him, this side of heaven, than could have been.  And, we are forever grateful for all the love showered upon him, and the prayers prayed on his behalf, by so many throughout the years, and for the outstanding care provided him by the Nuclear Care Partners nurses and staff in the final weeks of his life on earth.
Born on April 14, 1945 to Dr. Raymond A. and Josephine Williams, in Bozeman, Montana, Roger was a delightful boy to all who knew him.  At the age of four, Roger tragically lost his mother due to injuries resulting from a fall down their basement stairs.  Fortunately, his grandparents "Nanny" and "T.T." and many friends' parents helped fill the gap.  His father married Norma Lee in 1952 and together they had three children.  Roger lived his entire childhood and youth in Bozeman and Belgrade where he formed countless lifetime friendships that he remained connected with to the end.  He loved to share his many fond memories and stories from those days.
After graduating from Bozeman High School and completing a year at Montana State University, Roger joined the United States Navy and served aboard the USS O'Hare DD889 destroyer in the Vietnam War from 1964-1968.  Having twice crossed the equator, he was a certified "Shellback".  He received an Honorable Discharge with the rank of Petty Officer 3rd Class.
Following his service in the Navy, Roger moved to the Tri-Cities area in 1968 where his grandmother "Nanny" and two aunts resided.  He gained employment at the Hanford Nuclear Site where he worked for over three decades and ultimately retired as a Senior Chem-Tech Analyst.  He was known for his strong work ethic and received awards for resolution of safety problems near the Hanford Tank Farm and for perfect attendance.
On August 5th, 1972 Roger married Judy Horton and became a second "daddy" to her daughter Jana Lu as if she were his own.  Provider, protector, entertainer, supporter – Roger was a highly dedicated and loving family man.  His quiet strength made for a wonderful home.  He was daddy and grandpa to several American Eskimo dogs as well.
Loyal and steadfast – Roger loved his "peops".  His life revolved around relationships.  He had a unique gift of loving and serving those around him in a very unconditional way.  He had a way of gaining many "bonus daughters" over the years and he was "big brother" to many a young man.
Roger loved the outdoors and recreation. In 1976, he and his father-in-law, Cecil Drotts ("the mastermind"), built a cabin on the family property in the Blue Mountains (along with the help of family and friends).  They drove every nail with old-fashioned hammers! It was a central gathering place many weekends throughout the years.  He also had many "toys" – boat, camper, motor bikes, snowmobiles, etc. – that he loved to share.  For Roger, recreation was a means of connecting with people and thus he did a lot of recreating! In his later years, fishing became his favorite activity of all.  He particularly cherished his time with his fishing buddy, Wayne.  In all things, Roger enjoyed life.  If laughter truly is the best medicine, perhaps it contributed to his longevity with a disease that initially gave him a prognosis of only six to twelve months.  His never-ending positive attitude reflected his hope and joy that though his disease was bleak, God had another plan!
Serving in ministry became Roger's passion after entrusting his life to Christ on December 3, 1997 (his rebirthday!).  He was involved in The Walk With Christ and Point Man ministries, as well as several ministries within the local Central United Protestant Church including small group Bible studies, men's ministries, Alpha, and Sunday morning prayer walks with Pastor David Parker.
Roger is survived by his wife of forty-eight years, Judy Williams; daughter Jana Lu (Horton) Williams; siblings Jim (Bobbie) Williams, Mike (Lisa) Williams, MaryKay (Marc) Yeley; several brothers/sisters-in-law, nieces, and nephews; and many beloved friends who were like family.
Roger is preceded in death by his sister Susan Williams (stillborn); mother Josephine (DeMott) Williams; adopted brother Robert Williams; grandfather Allen Thomas Williams; grandmother Bertha Mae (Burch) Williams; father Raymond Alton Williams; stepmother Norma Lee (Ware) Williams; paternal aunts Velma, Aline, and Ruby; father-in-law Cecil E. Drotts, mother-in-law Janette Marilyn Vernon Drotts, brother-in-law Cecil A. Drotts, and nephews Brandon Yeley, Jeffrey Williams, and Stephen Drotts.
In lieu of flowers, memorial contributions may be given in honor of Roger Allen Williams to Central United Protestant Church "Global Impact Ministry", Samaritans Purse "Operation Heal Our Patriots", or Chaplaincy Health Care of the Tri-Cities.
Funeral services are provided by Einan's at Sunset Gardens.  https://www.sunsetgardenstricities.com/obituary/2021/01/roger-a-williams/
Judy, et al – I am so sorry to hear of Roger's passing. I pray the Lord will surround you with peace and comfort.
For the Lord knew the plans he had for you. May he continue to keep you in his loving arms .
May his peace be with Judy and your family.
We know our Good Lord has indeed had a special place prepared for our much loved partner Rodger. We were taught through his life what Blessings look like. It was always sheer pleasure to gather and share the many battle tested pieces of Wisdom he always presented with what I what I would call, simple Montana logic. It was usually opened and closed with a profound "Well Yah!" and a Chuckle! Well done good, and faithful warrior servant!
My family and I have been blessed to be next door neighbors with Roger and Judy for the past few years. Roger was truly the most kind, gentle man. This past spring, summer and fall, I would head out for my long hikes and I always looked forward to seeing Roger out on his back deck, ready for a wave. Then often, on my way back home, thankfully he'd still be sitting out there, enjoying the sunshine, we'd always have a nice visit. His positive, hopeful outlook on everything was a testament to his faith in Jesus Christ.
My family has truly been blessed to have known him. God's blessings to you Judy and Jana Lu.
I remember his little chuckle.
Very simply, Roger was probably the nicest guy I've ever met.
I knew Roger for a very short time as one his of nurses. I will forever remember our short visits. We looked at photo books (he loved to talk of his cabin), we listened to Christmas music one day (I introduced him to Pentatonix, he loved them! Especially the song "Mary, did you know?"), and we went on a walk and sat in his truck the second to the last time I saw him. One day we looked at a photo book that was made for him on his 70th birthday. It was full of pages with photos and hand written cards that showed how loved and admired he was. It was clear to see that he made a true impact on everyone that crossed his path. I was full of admiration for him, as well. He is the first patient of mine to pass away and I am so very grateful to have spent time with him in his dying days. May he and his family know that this experiencedchanged my life. Truly. And, I will be a better nurse because of my experience with him and this family.
Thinking of you Judy when you two were at the reunion and in our shop behind our house. Our condolences to you and your family.. Vaughn still farming growing the barley at home and hospital ground.
Thinking of you and your family. Remember you two at the reunion and decorating the float in our shop. Sending our deep sympathy to you and your family Judy.
Roger was a friend of mine! Roger, Judy ,Marsha and I spent many times together talking about really important things in life. Roger and I have been cancer buddies for 23 years. We shared our love for the Lord together. We prayed together and for each other. We shared our knowledge with each other. We even shared the same wonderful doctor at the SCCA.
I say all of all of this because it forms the basis for why we cared so much for each other. When you share cancer you talk about real life. You do not talk about the weather or the traffic. When you ask a person with cancer how they are doing it is not a greeting, it is a real question that leads to a real discussion.
We also got to share life while each of us slowly lost some of our ability to live. I loved talking with Roger after he had been fishing. His descriptions of his adventures were that of a true fisherman. He had a sweet smile and a sweet disposition.
I was sad when I heard of his passing even though we both knew it was close. I look forward to our meeting once again, and hopefully he will take me to his favorite fishing hole.
Oh Roger aka Rodger
That is what I called you when I was a little girl. . Where do I begin, you and Judy were my second parents and came into our lives when I was in 2nd grade . We had so many adventures over the years.
You helped me through so many things in my life . I'm so very sorry I hadn't kept in touch as much as I should have since I moved away . I always knew you loved me and I you even if it was a long time without communicating.
That was mostly my fault . I hurt so badly when I lost my Dad (Dale) your best friend and didn't want too feel that awful pain again . when you told me years ago you had cancer. It just hurt too bad to face .
I know I handled it wrong but that's how I did it. You and Judy and JanaLu have always been there for me and I hope you know how much I love you all.
In many ways you helped raise me into the woman I am today.
Please forgive me for the absence in the past .
My Dad is on the other side ready for his buddy to give him a big hug . I just know it.
Thank you fir never giving up on me and loving your
Teenie weenie
Dear Judy (Ling) and Janalu, I am so sorry to hear about Roger (Logger). He was an amazing man. Heart of gold, so thoughtful and kind. If I listen very closely I can hear his little chuckle. I have a lot of beautiful memories of all of you. Please know that you are in my thoughts and prayers.
Roger was a remarkable man. He faced life with great courage and calm. He poersonifed a man in Christ. He was gental yet strong and as giving as any person I have know. It is comforting to know he is in the presence of his Lord.
We have been blessed to have Roger as a dear friend for 40 years. We have shared many memories together and we will cherish them. We will miss him. He was very special to us.
S
Our best friend, my best "catcher". Over the years I think of him often. Always there for us.
God bless him and his family. With much love. please send information as to where I can
send a gift to his favorite charity.
With love of tears prayers, Steve Bodley.
3202 Brightwood Place
Roanoke, VA 24014
Judy
For some reason this evening Roger's name was in my thoughts and now I know why. Our living God does indeed work in mysterious ways . Mike and I are sorry for your loss. Roger fought such a hard and brave battle and we know our merciful Lord welcomed him with open arms . May God grant you peace with your many memories .
Love and hugs
Mike and Billie Sheeran
To know Roger was to LOVE him! WE met in 2007 when we joined Young @ Heart Small Group @ Central Church. From there our friendship grew. His love for God showed through in everything that he did and said. He had so many physical challenges to deal with and yet he never complained. He knew that he was in God's hands and that God had something special planned for his life. He was such a witness to all those that came in contact with him. To watch his beloved wife, Judy, and daughter, Jana Lu take such good care of him was yet another witness to all who witnessed the love that they shared towards Roger. To say Roger will be missed is an understatement. Our love and prayers will continue for Judy and Jana Lu as they deal with their loss.
If we are fortunate in our lives God blesses us with a dear friend that makes you laugh until you cry, who is always there for you day or night. Who makes you feel like you are special in his life, who calls to check in and catch up, who keeps you and your family in his prayers, who is truly a gentle soul, kind, compassionate to all he meets. Who loves the Lord and walks his faith. Spending time with Roger meant you were going to laugh, smile, have adventures, but most of all you would be making memories that were going to last a lifetime. I cherish those memories in my heart and know how fortunate I am for having had Roger in my life.
Judy and Jana Lu I witnessed the love he had for you, the way he talked about you with love in his voice. God Bless you both
Eternal Rest grant unto Roger, O Lord let your perpetual light shine upon him, May the souls of the faithfully departed thru the Mercy of God Rest in Peace. Amen
There is a huge celebration in Heaven, as one of God's Saints has gone home to be with Jesus. Roger's unwavering faith has been a major inspiration to me and so many others. We have been blessed and our lives have been enriched through our relationships with him. He will be missed by many, especially Judy and Jana Lu, but our loss will only be temporary as we all look forward to joining him one day in the House of the Lord. Rest in peace, my brother.
Roger was and still is my Best Friend Forever. We sure had a quality life together and generated lots of fun stories.
Roger, my dear brother, my friend — Deep calls to deep, and the depths of Heaven's love has called into your deep life of love, faith, struggle, pain, perseverance and indomitable hope to release your "stay-the-course" life adn fly into the arms of Jesus. These past many years, you lived on borrowed time. You chose to serve your Lord and your pastor faithfully, and unreservedly. To your own sacrificial inconvenience, you rose early to walk the church and pray with me through every room, hallway, nook-and-cranny. We asked the Holy Spirit to come and minister to the people who would be there hours later. You started the coffee that hundreds would enjoy, like a quiet stage-hand working before the crowds, glamour and glory showed up. Bold and quiet you were, with a thousand reasons to complain or wince. But being the man you were, you chose—smiles, laughter, hope and love. Simple, soft-spoken, focused, and friendly — you were present, attentive and praying. The One who began a good work in you (so long ago) has now brought it into TELIOS (completion, wellness, wholeness, perfection — the accomplished masterpiece of our Lord — Philippians 1:6). Today, we say, "It is finished!" Today we say, "Thank you God for touching this world with a vision of humble hope and deferential discipleship through Your servant Roger!"
We are forever grateful. We honor You God and thank you for this unquestionalble life example that Your resurrection is real, that miracles do happen, and that pressing on to finish the race is actually possible! With God, all things are possible!
Thank you Roger — brother, son, servant, saint! Rejoice forevermore!
David Parker 🙂
Roger is a life long friend of our family since the Bozeman days. He and Judy helped me out when I first came to work at Hanford in 1974. We had a lot of great times Chukkar hunting in the Horse Heavnas, pheasant hunting in the Blues, water skiing on the Columbia and fishing in the Tri Cities area.
Always full of mischief, laughs and stories. I've been thinking a lot of him this past year with all his trials and tribulations with his medical conditions. He never gave up or gave in through it all.
Roger, with your faith, Judy, Jana Lu, your many friends and your wonderful dogs through the years, you persevered far longer than the doctors gave you from the on-set. Now, you can rest peacefully once again and keep an eye on all those you love and who love you.
I thank you for all you did for me and for the many others through the years. Prayers and peace to you and all.
May the good memories see you through the difficult times ahead. We are all here for you!
Please accept our heartfelt condolences.
Roger, wonderful Friend, it was an Honor to have met with you, also Judy and your Family. Thank you for the Wonderful Times Spent with you in your Home and ours Down-under . You will always be in our Hearts,
a wonderful man of few words but a powerful and spiritual man. Will always remember your smile.
Love
Tom and evie corley
Roger will be missed, I appreciated seeing his Faith in Christ lived out as he would go around with Pastor David Parker and pray for each service on Sunday mornings. I know Roger had a servants heart as well, helping make coffee for the men's breakfast at CUP Church Thursday mornings. He always had a quiet but joyful presence. Prayers for the family that he has left behind, for comfort in this time off loss.
I can imagine Roger celebrating with Jesus now and being safe in His arms.
-S Y
May you rest peacefully after the many years of bravely fighting our common disease.
Eugene Van Vleet
genevanvleet@outlook.com
With fond memories of Roger and with sincere condolences to the family.
I thank the Lord for all the beautiful times I had with Roger on the Walk to Christ , Men's Retreats, Church events and those times when I would run into Roger around the community. Roger was always happy and positive and quick to reflect on all the blessings God had given him. Roger was one of those quite treasures always ready to help and always ready to pray to his Lord and Savior Jesus. I can still see your face and hear your voice and will think of you often as I reflect on the favor God extended to me because of my friendship with you. Look forward to seeing you in heaven brother.
A wonderful classmate through all the school years. So many good memories of Roger. Our condolences to his family.
What an incredible person Roger was. The salt of the earth. Honest, full of integrity and joy. A fun, fun person. Thank you for 40 years of friendship and love. I know you are with Christ Jesus so look forward to a big hug when we meet again. Prayers for you, Judy and Janalu.
"I shall see you again with the eye of my heart"…Paha Sapa, Lakota Sioux
Roger was a delight to know. Our classmates who were fortunate enough to know him received a true blessing.
Rest in peace, it was a pleasure to have known you
My dear friend Roger, the strongest, and most fearless individual I have known. Our lifetime of friendship will always be in my heart. God bless you Roger. You were my hero and wonderful friend. I love you Roger, and God bless Judy and Jana Lu for their dedication and love for this wonderful man.
Thinking of you all.
Love Darcy and Warnie
The Lord has recalled a glorious Servant to receive his Reward. What a wonderful and faithful man he was…EVERYONE called Roger "friend" or "beloved"–and, most likely, "beloved friend"!!
God's blessings to Judy and JanaLu. Steve and Sharon Harter