FIND AN OBITUARY
Service information is posted on our website only with approval from the family.
If you are seeking information not listed below, please contact us.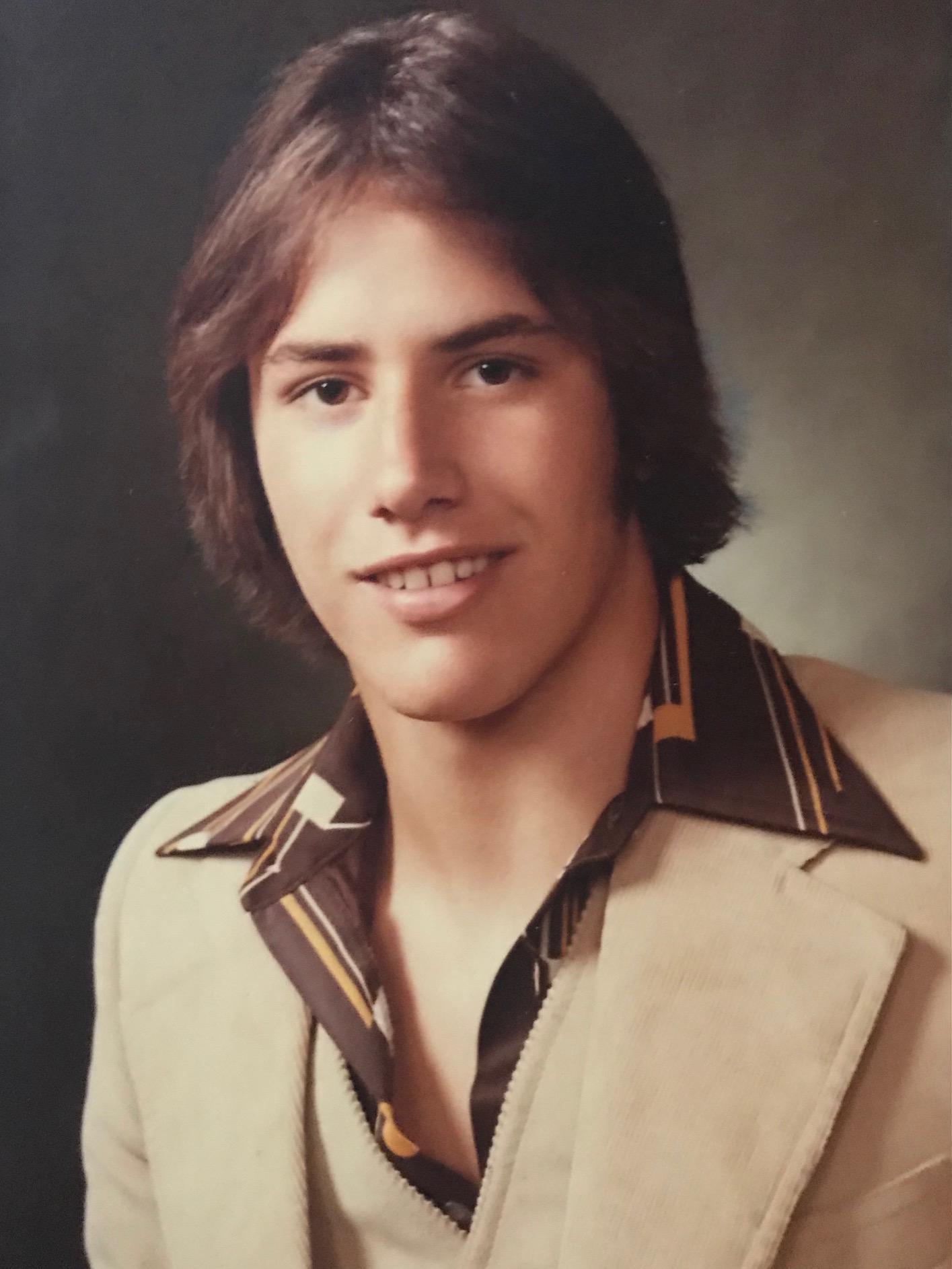 Steven Chalcraft
07/09/1960 — 01/07/2021
Watch Service
New to Livestream? Watch the tutorial.
Public Viewing
Starts:
Thu, January 21, 2021, 4:00 pm
Ends:
Thu, January 21, 2021, 8:00 pm
Location:
Einan's At Sunset Funeral Home
915 Bypass Highway Bldg. H Richland, WA 99352
Private Celebration of Life (Invitation Only)-Live Stream Available-Please Click on the Link below Obituary to join
Starts:
Fri, January 22, 2021, 10:00 am
Location:
Einan's At Sunset Funeral Home
915 Bypass Highway Bldg. H Richland, WA 99352
Public Viewing
Starts:
Fri, January 22, 2021, 11:00 am
Ends:
Fri, January 22, 2021, 2:00 pm
Location:
Einan's At Sunset Funeral Home
915 Bypass Highway Bldg. H Richland, WA 99352
Public Burial
Starts:
Fri, January 22, 2021, 2:00 pm
Ends:
Fri, January 22, 2021, 3:00 pm
Location:
Einan's At Sunset Funeral Home
915 Bypass Highway Bldg. H Richland, WA 99352
Steven Chalcraft
Steven C. Chalcraft passed away January 7, 2021, in Benton County, WA and is a Free Bird, Knocking on Heaven's Door. Steve was born in Richland on July 9, 1960 to his beloved parents Lloyd R. Chalcraft and Ruth (Turner) Chalcraft. Steve grew up in Richland and was known by his childhood friends as Chow-Chow, Chally, and the Chief.
Chalcraft was a stellar athlete growing up, and particularly excelled in basketball and football. Steve was the starting point guard for the 1979 state championship Bomber basketball team. He was also the starting quarterback for a dominant Bomber football team. Chalcraft was all-conference in both sports and was instrumental in the success of the teams. His former coaches referred to him as a fierce and savvy competitor who operated like a coach as well as a player on the football field and basketball court. Chalcraft's quickness and speed was a lethal weapon and he wore his opponents down with his exceptional abilities. Steve was a true Bomber and his Bomber pride carried with him throughout his life.
After graduating high school in 1979, Chalcraft went on to play football at the University of Montana on a scholarship. Steve played for the Griz for a couple of years before suffering an injury, which abruptly brought an end to a magnificent athletic career. Steve moved back to the Tri-Cities to be close to his parents and started a 15-year career at Hanford as a technician. Chalcraft retired early from his work at Hanford and started his own business Associated Wholesale, LLC. He sold fire extinguishers throughout the Pacific Northwest and every week for nearly two decades he was on a plane to Seattle and Portland so that he could personally make deliveries to his customers. By doing so, he joined the Alaska Airlines exclusive million-mile club. On the milestone flight to Maui, the captain of the aircraft announced the achievement to all the passengers and crew on board and he was presented with a very nice bottle of champagne and a trophy for achieving the lofty milestone. He was quite proud of the achievement and enjoyed reaping the benefits of that exclusive club during the latter years of his life.
Chalcraft was also well known for his philanthropic achievements and charitable giving. He established the Chalcraft Foundation, a product of the National Heritage Foundation, and dedicated the foundation to various organizations and people in need. Some activities of interest included schools, colleges and related activities; health services and related activities; scientific research; fund raising; and social activities. He was recognized for his philanthropy by the Governor of Kentucky and was commissioned a Kentucky Colonel, which is the highest honor awarded by the State of Kentucky and the colonels are Kentucky's ambassadors of good will and fellowship around the world. Chalcraft also desired to help others whether it be through coaching youth sports, tipping restaurant staff an insane amount, or just buying gifts for his friend's kids.
Steve also had a keen interest in cars and motorcycles and had a particular love for Mercedes-Benz. Most recently he owned a 2015 Mercedes SL550 (the "White Arrow") and loved to cruise around town in style. Steve also owned two valuable Dirico motorcycles that he purchased from Fleetwood's on Front Street in Maui, one of which was Steven Tyler's (lead singer of Aerosmith) personal motorcycle at one point. About a year ago, Chalcraft donated both motorcycles to Youth Villages in Tennessee for the Janie's Fund initiative created by Steven Tyler, which is an initiative that brings hope and healing to women who have suffered abuse and neglect.
Chalcraft was an adventurous man and loved to travel and socialize. His favorite getaway was the Hyatt Residence Club in Maui where he loved to bask in the sun during the day and go to Fleetwood's to watch the sunset and have a nice dinner in the evening. He was also an avid sports fan and attended numerous Seahawks and Mariners games. Steve also attended the Breeders' Cup at Churchill Downs, the Indianapolis 500, and a Green Bay Packers game in Lambeau Stadium. Steve was a social person and enjoyed hanging out with friends. He enjoyed dining out and was a daily supporter of our small businesses in the Tri-Cities.
Steve will be greatly missed by his friends and the local community. He was preceded in death by his parents.
A Public Viewing will be held on Thursday, January 21 from 4:00p.m. to 8:00p.m. in the Chapel at Einan's at Sunset.  A Private Celebration of Life (by invitation only) will be held on Friday, January 22 at 10:00a.m., which will be live streamed via Einan's website for anyone to join online. Please click on the link located below the obituary to watch the Live Streaming of the Service. Following the Private Celebration of Life, there will be another Public Viewing from 11:00a.m. to 2:00p.m. in the Chapel at Einan's at Sunset. A Public Burial will be held at 2:00p.m. at Sunset Memorial Gardens. You are also invited to share your memories in the online guest book below.
In lieu of flowers, donations may be made in Steve's honor to the Linfield University Baseball Program, Richland Bomber Athletics, and Youth Villages' Janie's Fund Initiative. In lieu of a reception, you are encouraged to support the Bonefish Grill in Richland on Friday January 22nd by ordering the "Steve Special" or other menu items for curbside pickup.
Rest in peace Chief! You will be missed at the Clubhouse and we will raise a glass in your honor. So here's to ya and at ya. Now that I've met ya, bet ya, and let ya, I bet ya if I met ya, I'd let ya do it again! God Bless you our good friend!
God Bless You Steve! I remember you introducing me to the taco trucks in Pasco after our working together out at Hanford. Rest In Peace! We will see each other again up in heaven, when it is my time.
Well will miss you Steve even though it's been a few years!
Rest in Peace my friend…
Was just thinking back when you and I went fishing on the Yakima and we had not yet bought our fishing licenses!!
Your ally oops to me for some slam dunks were pretty awesome, although dunking wasn't yet part of high school basketball…
We ran together in the Youth Olympics 4 man relays.
Although you graduated in 1979 we were the same age both with summer birthdays!
Miss you Steve…
Steve Miller
Class of 1978
Thank you for writing this gracious tribute. It was sent to me by a friend, and touched my heart.
Steve-O,
Been a long time since we have seen each other, but I remember you as a great guy with a big hear. Rest in peace and I know you will be doing it just as big on the other side.
RIP Steve.
You are missed.
im so sorry to hear of steves passing. we spent many of our younger years
in common pursuits and sports. i have many fond memories of him .
mitch dickey
Steve you will be greatly missed by both of us. In December we ventured to a trip to Maui with you (Mary my first time to Hawaii). Oh I did love it . We had a really great time and I will never forget the experience of being their with you. You will be greatly missed by Burke and Mary Crossley
You will be missed Steve. Always looked forward to hanging out with you and other friends to discuss the worlds issues! Sure had great conversations and lots of laughs. God Speed my friend.
It was truly a pleasure, Steve! We will miss your company, cheers buddy.
We will miss your smile and wonderful stories.
I was shocked and saddened to hear of your passing. I remember your mom bringing you Terry and Tammy to our house on the weekends and in the summer.Lots of comics read, kick soccer games in the front yard,hide and go seek with the neighborhood kids. My mom and your mom talking at the kitchen table over coffee and cigarettes. Us kids outside playing. These are special memories. You must have been greeted with open arms and a huge party when you got to heaven.
Aloha,
I managed Steve's Hyatt Residence Club condos when he wasn't there. I had spoken to him a few time in the last month. I enjoyed our talks. May God bless you, your family and friends.
A hui hou,
Larry Ward
Hey brother – gone but not forgotten! Rest In Peace. We love you – the world will miss your big heart.
Oh no Steve, you can't leave yet. I still have so many unfinished conversations with you bro. No individual classmate had more of an impact on me as an athlete than you did. You had such grit and toughness on the court and on the gridiron, heck even in the classroom. You defined athletic excellence. You will never know how much just a few brief conversations with you recreated such resolve in me. And even though we were in different sports, you still paid attention. You noticed. And that made me want to work harder. (And why not? Who else could go toe to toe with the future great John Stockton but you?) After getting to know you in 9th grade, I was convinced that you (and Bob, Mark, and Brian) would go all the way to the state hoops title, and you did not disappoint. Thank you for that. I also remember how you used to bring your newspaper to class because even back in junior high you were already figuring out the stock market. And look what a jet setting philanthropist you turned out to be. I am so grateful to have had opportunity to catch up with you a bit at the reunion back in '09. Neither you nor your passion for excellence had changed. I was shocked how you hadn't aged a day! I know this will sound weird, but you have been on my mind for several months, so I have been praying for you whenever I think about you. I am having a hard time saying goodbye, in part, because I feel like we still have so much to talk about. So rather than goodbye, I am just going to say thank you. Thank you for being one of the most gutsy inspirational people in my life, and for that enduring impression that has not faded to this day.
So sad to hear of your passing. I didn't know you as an adult, but remember you growing up along with your sisters and seeing you play sports at Col High. I'd hear about what you were up to through my mom Helen who was best friends with your mom Ruth. They'd talk for hours chatting over coffee or talking on the phone catching up on what all of us kids were doing. Say hi to my mom and Ruth for me and tell them that I miss them both very much.
So glad that I got a chance to know you Steve. You were a man with a big heart, that would help anyone that needed a helping hand. God speed until we meet again my friend!
Mark
God speed my friend. Thanks for all the fun times. All the shenanigans we pulled growing up in the hood. Getting to play sports with you was special. You taught me how to play to win by setting an example. I always valued your opinions and advice. I don't have the words my friend. Miss ya til we play again
Thank you Steve, ya old fossil, thank you for being a friend, to not only my mom, but my sister and I as well. Till the next time we meet, cheers!
I sit here and still cannot believe you are gone. My heart is heavy now but I will always cherish the friendship and laughter and tears we shed together. You were indeed the best friend I have ever had. I think of all the meals , and wine of course that we shared! You were always there for me and my kids, from your shoulder to cry on or your influence in setting an example for us. For years you were the first one I called when I lost a loved one, a pet or had something to celebrate. You were just that special of a friend. I remember you and your high school basketball friends sneaking into the girl's gym to watch us gymnasts LOL ! You were rare. From our pheasant hunting trips where I was your bird dog to all the time we spent on the river or visiting the new wineries, these were very cherished days my friend. Even though you always called me the "Old Blister" I knew you loved me. RIP you "Old Fossil"
My cousin, my friend, my silly Stevie. Love you, miss you, wish you were still here. Your passing hurts. Bless you.
Good Lord brother, All the baseball games we had. I still remember the practice day by the tennis courts at the bottom of the Carmichael Hill where you saved my life. I thought you hit me in the face with your mitt, but it was actually the momentum of the ball you caught that was a line drive at my face when I wasn't paying attention. I remember the night of the basketball championship game after the win in the hotel with you walking down the hall way with a girl on each arm. You were hitting out of a bottle of black velvet and you gave me a swig, the smile on your face brother. Jesus brother I read about all the good things you have done with your life, and the help you gave others..Good show. gilly