FIND AN OBITUARY
Service information is posted on our website only with approval from the family.
If you are seeking information not listed below, please contact us.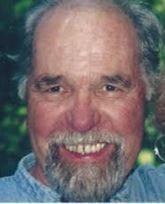 Donald Millbauer
Graveside
Starts:
Sat, March 13, 2021, 1:00 pm
Ends:
Sat, March 13, 2021, 2:00 pm
Location:
Sunset Gardens
915 Bypass Highway Richland, WA 99352
Donald Millbauer
Our beloved father, Donald M. Millbauer, age 90, passed away on Saturday, February 6, 2021. He was born to Gertrude and Matthew Millbauer in Pittsburg, PA and was the first of two boys.
Together with his late wife, Noreen, Don led a very active life raising eight children. His interests were eclectic and ranged from scuba diving and water skiing in his younger years, evolving into wood working, bicycling, and car restoration in his later years.  His friends were all aware of the passion he had for his 1960 Triumph TR3 which he completely restored and enjoyed for many years. In the late 70's, along with three friends, Don created Act IV Dinner Theater in Richland, WA where he built sets and acted in several plays. He also played the snare drum and proudly wore his kilt in the Desert Thistle Pipes & Drum.
Both Don and Noreen discovered snow skiing later in life where they enjoyed many family ski trips. He and Noreen owned a sailboat and loved to sail on the Columbia River and later on Puget Sound after retiring in Port Ludlow, WA. Don and Noreen were very active in Christ The King Catholic Church in Richland, WA serving many roles from Sausage Fest Chairs, Eucharistic Ministers, Greeters and much more. Don was also a member of the Knights of Columbus in Richland and was active in St. Olaf's Catholic Church in Poulsbo, WA as well as St. Mary Star of the Sea in Port Townsend, WA.
Don served his country in the Navy during the Korean War and in retirement he served as a volunteer for the U.S. Coast Guard Auxiliary as Vice Caption in Port Ludlow, WA where his leadership and lifelong skills as a ham radio operator were especially appreciated.
Don is preceded in death by his wife, Noreen (McCarthy) Millbauer and survived by his brother, Gerald Millbauer, his 8 children—Mark Millbauer, Don Millbauer (Chona), Jim Millbauer (Kendall), Mary Ann Goebel, Kathy Garrett (Eldon), Meg Briggs (Don), Eileen Tanner-Birrell (Jim) and Max Millbauer; his 20 grandchildren and 15 great-grandchildren.
A private family mass will be held in Richland, WA at Christ the King Catholic Church on Saturday, March 13th, followed by a graveside funeral where friends are welcome at Sunset Memorial Gardens at 1:00 p.m.
What a full life he led! I will always remember him playing his bagpipes.
He was blessed with a long and fulfilling life with his beautiful Noreen, children, and grandchildren, and some greats? God bless you all such an amazing family. It is an honor to know you!
God Bless all of you. Rest in peace my friend.
Bill McKenna
Oh, yes, Im sure Don and Noreen are enjoying life in heaven while watching all the antics of their youngens, grands and greats,.. Sure enjoyed spending time with them for many moons, miss you
And love Dons smiling pic !!!
Oh my. I was so sorry to hear this. Don and I had many great experiences over the years… primarily working together at Westinghouse Hanford Co. There for a while Don, Mike Theo and myself were a Circle W force to be reckoned with.
Don was always proud of his beautiful red-head wife, and every single one of his kids. I still remember him talking about 'how dang quite' his house became when the last of the kids went to school.
He and Noreen are now dancing in the stars.