FIND AN OBITUARY
Service information is posted on our website only with approval from the family.
If you are seeking information not listed below, please contact us.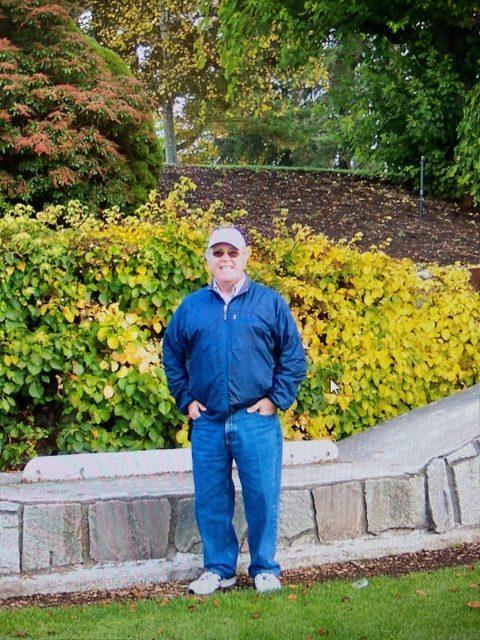 James "Jim" Day
07/04/1944 — 02/05/2021
Watch Service
New to Livestream? Watch the tutorial.
COL
Starts:
Mon, February 22, 2021, 2:00 pm
Ends:
Mon, February 22, 2021, 3:00 pm
Location:
Einan's At Sunset Funeral Home
915 Bypass Highway Bldg. H Richland, WA 99352
James "Jim" Day
OBITUARY for JAMES LEE "JIM" DAY
After a valiant battle against COVID, James Lee "Jim" Day died peacefully on Friday, February 5, 2021, with two of his loving family by his side.  He was 76 years old.
Always an independent spirit, Jim was born on Independence Day, July 4, 1944 in Linton, Indiana to Avanell Bartlett and Harold Hubble.  He graduated with the Class of 1962 from Marshall High School.
Jim proudly served his country in the US Navy, and retired 1991 as a Chief Warrant Officer (CW04) and honorably discharged after 29 years.  Over many ensuing years, he very much enjoyed the comradery of his fellow submarine veterans from across the country at annual reunions, sharing countless stories and memories of their time aboard the USS Mariano G. Vellejo SSBN 658.  Frequently he proudly took his grandson(s) with him to experience this living history.  After his military retirement in 1991, Jim started his journey at Hanford, first with Westinghouse, then Kaiser, Fluor, and DynCorp finishing up his 2nd attempt at retiring from Mission Support Alliance in 2011. As Jim would often say "When the work is done it's time for fun" and that's when Jim became a "full-time Papa," with all his "spare time" he worked with delight at making his grandchildren happy and proud! 
Jim left smiles wherever he went.  Devoted to his faith, family and friends, he had a kind heart and expressed in tangible ways his genuine care for others, willing to lend a helping hand even in mundane ways like maintaining sprinklers for the cold winters to ensure lawns and gardens functioned properly as the seasons changed. As a Worthy Brother (literally and religiously), Jim was dedicated to his civic duty and ministry with the Catholic Parish of the Holy Spirit and to his brothers and sisters in the Knights of Columbus.
Jim absolutely lived for his daughter Brandi and for ALL of his favorite grandchildren and great-grandchild.  He so enjoyed being a fulltime Papa, attending all the huge milestones in their lives, including school events, football games, Takuwan Do belt achievements, music concerts, and transporting his granddaughter Aleeah to and from school (especially their DQ dates and her First Communion). Indeed, Jim was a devoted son, brother, husband, father and grandfather – a rich and true legacy.
Over the years, Jim was a HUGE supporter of education.  A graduate of Chapman University in California and nuclear power school, he strived to always learn something more and loved reading books (especially war histories), watching the news, virtually competing on Jeopardy, and listening to classical and jazz music while kicking back in his recliner and reciting the Rosary.  He was a natural teacher, whether instructing other power operators or helping grandkids solve math problems.  He delighted in assisting in their history and science projects (especially the roller-coaster made out of paper) and even claimed to have earned a number of A-grades!
He was preceded in death by his father and mother, wife Patricia Day, and grandson Chase James Farrah.  He is survived by his daughter Brandi Farrah, grandsons Jaden Scheuerlein and Jaxon Farrah, granddaughter Aleeah Farrah, and great-grandson Hunter Scheuerlein.  He is also survived by stepsons Jim (Kendra) Poole and Jeff (Kristi) Poole, sisters Beverly (Dennis) Walston, Diane (Steve) Shaw, Phyllis Anderson, and Nancy (Keith), and brothers Scott (Marsha) and Bruce (Val).
A memorial service for Jim will be held at Einan's at Sunset in Richland on February 22nd 2021, followed by graveside committal service with full military honors.  The family is so grateful for the tremendous love and support extended to them over the past few weeks as they cared for Jim and now release him into God's eternal care and keeping.
I don't know you but I recently met your grandson Jaden. He misses you. 🙁 and you did really well teaching him manners and respect. Thank you. Wish I could have met you. You sound awesome. 🙂
Papa, you're missed by many especially including myself. I walk past your chair and your bedroom everyday, picturing your contagious and true smile that I was privileged to see each morning. I miss our talks, I miss your daily politic and weather updates, I miss hearing your subtle hints/comments that you would nonchalantly drop when you saw me struggling with something and you knew there was an easier way to do it. I miss you asking me to help you with your phone, or computer, WiFi, etc. (any kind of; as you would call "technology crap." And I especially miss hearing you stand up from your chair, turn the tv off, stretch your body reaching as high as you can while yawning and adding a little grunt because the stretch felt that good, putting your headphones away, then the sound of your bedroom door shutting after watching your last episode for the night and going to sleep.
I love and miss you so much.
I know you're having the time of your life right now and I want nothing more than to make you proud. Thank you for everything you've done for me. You'll never understand how much you've truly helped me through so many situations the past few years.
See you later. ❤️
-Kenzie.
Your Dad and I were shipmates on the Vallejo in the early 1970's. As and E-6 he was selected to lead the largest division in the engineering department. Normally that would have been a job for a much more senior chief, but Jim did an excellent job. He will be missed
Rest in peace Uncle James. You will forever be in our thoughts. An amazing father and Papa! I will miss hearing all the stories from your long talks with my mom. It is an honor to be named after you. I will end with the last thing I said to you while you were in the hospital, "sending you love from Indiana to Washington" and now even further to heaven.
To myDear brother,
I will always miss you and wish that I could talk to again. You will always be in my thoughts and prayers. I love you so much, but I know you are in Heaven. We will see each other again.
Miss you James!!
I will miss you forever!!!
May you always Rest In Peace, Love and Light, Jim, as the wonderful man my family has always known and loved. May your family find comfort in the memories we will all share of how you touched the many lives around you. Until the next time.
Jim was a wonderful person. He will be
forever remember as a great friend. Mike & Milli Neville
Dad you were and always will be the light that keeps me going and guiding me through good times and bad. I love and miss you so much and I can't wait to see you again when we are all back together. May you be on your best journey yet up in heaven – we will continue to make you proud! "I LOVE YOU, IT WILL ALL WORK OUT"