FIND AN OBITUARY
Service information is posted on our website only with approval from the family.
If you are seeking information not listed below, please contact us.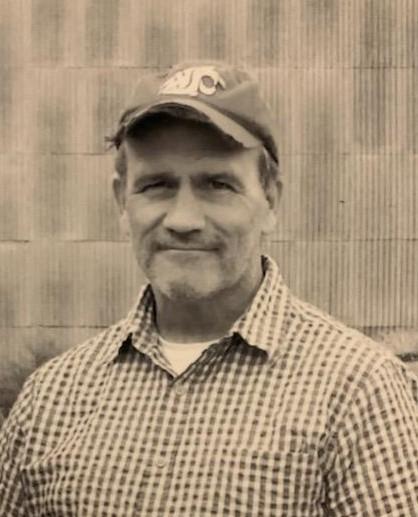 Michael Collins
09/02/1964 — 02/06/2021
Celebration of Life
Starts:
Sat, March 20, 2021, 12:00 pm
Ends:
Sat, March 20, 2021, 1:00 pm
Reception
Starts:
Sat, March 20, 2021, 1:00 pm
Ends:
Sat, March 20, 2021, 2:00 pm
Michael Collins
Michael was born in Vallejo, CA, to Jack and Ann (Johndro) Collins, on September 2, 1964.  He was the oldest of four siblings and the best big brother of Stephen, Leah, and Sarin that they could ever wish for.  Growing up, he enjoyed school and learning, he liked participating in school activities, and he was always willing to help others, especially his brother and sisters, in any way he could.  Mike attended elementary school in Muncie, IN (1969-74), and East Glenville, New York (1974-77).  In early 1977, the family relocated to Richland, WA, where Mike attended Carmichael Junior HS and Columbia HS where he graduated with the class of 1982.  The highlight of his formal education was choosing to be a WSU Cougar and attending Washington State University with many of his close friends.  As a university student, he was considered a "hard-core" Cougar, attending every football game possible including the Rose Bowl, continuing the passionate rivalry against UW, and hanging with his close friends.  In 1986, Mike graduated with a BS degree in Chemical Engineering and many great memories.  Following college, Mike returned to Richland and was offered a job with the U.S. Department of Energy (DOE) primarily involving project management and environmental clean-up related activities.  Mike enjoyed working for the DOE and with the many peers and colleagues he interfaced with during his 30-year working career at Hanford.  In 1993, Mike married Shannon Turnbow, and they raised their four children (Sean, Kevin, Katie, and Joseph) in Richland.
Outside of work, Mike also had an active life: Spring and Summer were filled with gardening, the Cabin Bash, Art in the Park, camping, and more gardening. Fall and Winter were spent sledding and picking up after Mother Nature, attending his children's school performances, family holiday events, and garden to prepare for Spring. For fun, Mike loved his marathons, and one could catch him practicing more often than not for his next one. If not jogging, he was walking and admiring the view (day or night) or he was puttering through his garden where various species of vegetables, flowers, herbs, and fruits were grown. Mike was an easily pleased man. He liked deli meats and cheeses, classic rock, and Star Trek. He often had sticky notes on hand to write out his thoughts on the current book he was reading, he also took time every day to read his Bible. It was general consensus among those that knew him that he could answer every question on Jeopardy correctly. He also worked regularly on teaching himself Italian, Irish, or sign language just in case he would need it for his next adventure.
Mike cared deeply for his loved ones and continuously did small deeds for anyone who needed it, often planning Christmas presents out years in advance, or during the winter by shoveling his neighbor's sidewalk at 5AM so he could sneak back into his home with no one the wiser. One could always have an interesting conversation on any topic with Michael and learn something from his frequent fun facts. His children have benefitted from having such a brilliant and personable father as they grew up, helping them know how to be better people because of him.
Michael is survived by his children, siblings, parents, former spouse, and many, many friends and extended family who will all miss him and his disposition greatly. Michael Collins was a wonderful man who felt deeply and expressed his care for everyone, especially so in the daily journal that he kept and in his prayers. Our love for him will live on in our memories forever.
"…I urge you to live a life worthy of the calling you have received. Be completely humble and gentle; be patient, bearing with one another in love." – Ephesians 4: 1&2
A celebration of life will be held at Einan's at Sunset Gardens at noon on Saturday, March 20, 2021
I remember the young boy who lived across the street playing with his brother, participating in Scouts, and just being a genuinely nice young man. I was glad to be able to visit with him when we came out to New York and Washington. I remember him showing us his garden. His children were young then and they were so proud of their plots in the garden patch. Mike will be sorely missed, but he will live on in his children and in the hearts of all who knew and loved him.
As I sit outside on my patio and look next door my heart aches at the passing of my friend and neighbor Mike. I can still see him meticulously trimming and grooming the grapes and bushes. All the time having that gentle smile and kind look. Always asking if he could help with something, doing a favor and after my thank you he always answered "my pleasure ". You will always be missed. Thoughts, love and prayers to the family. I love you all.
Mike was a great person and will be missed. I enjoyed knowing and working with him. Thoughts and prayers go out to his family.
What a beautiful tribute to a wonderfully gifted man who will be deeply missed.
What a life well-lived in so many ways.
As his family and friends all grieve, may we remember Mike's faith in Christ, and His deep desire to see us all again in that eternal place where there are no more tears – Rev. 21.
What a comfort to know that Mike is there now, freed from all the cares and worries of this broken world, with Jesus' loving Presence by his side forever.
May we all strive to be a bit more like Mike, as He emualted Jesus, caring for others in the humble, gentle way that he did.
Praying for comfort and peace for all the family.
Mike was one of the smartest people I've ever met. He had a jovial personality sprinkled with sarcasm. We had some fun times at WSU and playing in turkey bowls. Jill remembers how kind Mike was to all of his sisters friends. He will be missed!
Our love and prayers to his family. Prov3:5-6
I'm so saddened to hear about my friend Mike. Such a good man with a kind soul and bright spirit. My prayers go out to his family.
Enjoyed working with Mike very much. He was "by the book" and smart but had a good sense of humor. RIP to a good guy. Sending his family warm thoughts.
My deepest sympathies to your family. Mike was a very nice, warm, and compassionate person. I enjoyed visiting with him when the opportunity arose in the office. He always had a smile and spoke kind words. Thoughts and prayers are with you all.
Praying for your family Joe. We love you.
What sad news! Mike was so full of life, so full of optimism – he was a large part of my high school experience at Richland – running cross country, being the life of the party. My thoughts are very much with his family.
I'm deeply saddened to learn of Mike's passing. He is such a bright light in my high school memories. I have countless memories of him that simply make me giggle. His sense of humor endless and made difficult become easy, because of the laughter he brought. Cross Country, Young Life, Backpacking, and late night Golf course shenanigans — each of these parts of my life contains wonderful memories of Mike.
Rest in peace Mike I'm sure the Lord is pleased and saying well done my son.
Lost touch with Mike after graduation when we all went our separate ways, but I have fond memories from our school days. He was a lot of fun to be around and a good friend. Rest in the Lord's peace, Mike.
My deepest sympathies to Mike's family. I lost track of Mike shortly after we graduated in 1982. He was a good friend and a really good young man back then. This saddens me deeply that one of my childhood friends has gone on to meet the Lord. Unless you Mike and rest in peace.