FIND AN OBITUARY
Service information is posted on our website only with approval from the family.
If you are seeking information not listed below, please contact us.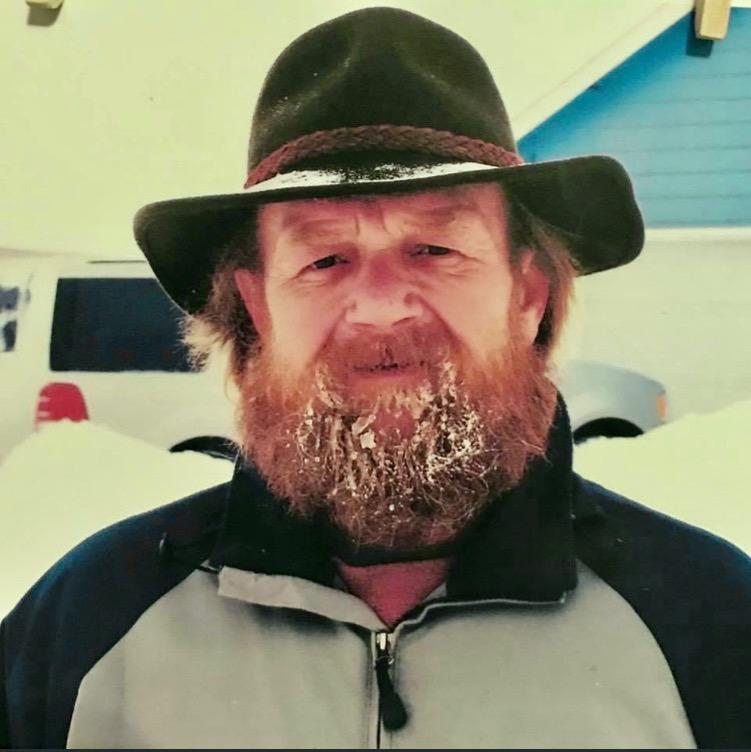 Charles Kinsey
11/17/1949 — 03/01/2021
From Richland, WA
New to Livestream? Watch the tutorial.
Military Honors Service
Starts:
Fri, March 19, 2021, 2:30 pm
Ends:
Fri, March 19, 2021, 3:30 pm
Charles Kinsey
Chuck Kinsey, 71, passed away at home on March 1, 2021 after fighting battles with cancer, chronic obstructive pulmonary disease, and other illnesses related to exposure to Agent Orange.  He had an explosive laugh and a wonderful smile.  He will be missed very much by his family and friends.
Chuck was born in Wallace, Idaho, to Herbert Sr. and Dorothy (Proffitt) Kinsey on November 17, 1949.  He had three older siblings and two younger siblings.  Growing up he developed a love for the outdoors, especially hunting and fishing.  Chuck attended school in Wallace, Idaho until joining the Army Reserves in 1967 and then transferred to the Navy 1968-1971 where he served in Vietnam aboard the U.S.S. Tutuila ARG-4.  Chuck was proud of his service and would always say he would do it again in a heartbeat.
Shortly after returning from Vietnam he married his first wife; Billie Jo Ann Jasper and they had a daughter.  After their separation, he wandered around to various locations, trying his hand at silver mining, sheet metal, and finally carpentry.  Carpentry brought him to the Tri-Cities in 1977 where he met and married his wife Liesa Saueressig in 1978.  Chuck and Liesa had two children.
Chuck enjoyed fishing and hunting with his friends and family.  While raising his children he followed them around for baseball, softball, hockey and volleyball and was their best biggest fan.  He loved to dance.  He was known to drop to the ground to do the "Gator" at many family gatherings, even winning a twist competition with his wife in Idaho.  He also had a love for classic cars, finally owning a 1937 Chevy for the past few years of his life. He loved cooking preferably on the barbeque or over the campfire.
He had property along the Tucannon River near Dayton, WA and spent a great deal of time there.  He enjoyed having family and friends there with him, but also enjoyed the peace and quiet of being alone.
He was a wonderful brother, husband, dad, papa, uncle, cousin, and friend.  Chuck was preceded in death by his parents Herbert Sr. and Dorothy Kinsey, father-in-law Bernard Saueressig, brother-in-law Roy Sundstrom and many friends.  Chuck is survived by his wife Liesa Kinsey, siblings Herbert (Mary Lou) Kinsey, Jr. (Pinehurst, ID), Donna Sundstrom (Kingston, ID), Karan (Bob) Lees (Wallace, ID), Pat (Janet) Kinsey (Wallace, ID), Randy (Lisa) Kinsey (Hayden, ID); three children Angela (Paul Ryan) Kinsey (Phoenix, AZ), Peter (Caitlin) Kinsey (Kennewick, WA), and Sarah (Mick) Miller (Benton City, WA); six grandchildren Austin, Damian, Cameron, Reece, Ellie and Harper; mother-in-law Marlene Saueressig (Richland, WA), sisters-in-laws Lynn (Sonny) Goulet (Pasco, WA), Lori (Rich) Gutierrez (Richland, WA), brother-in-laws Dave (Lori) Saueressig (Richland, WA), Paul (Patty) Saueressig (Richland, WA), Eric Saueressig (Richland, WA) and Dan (Michelle) Saueressig (Pasco, WA).
An outdoor Veteran's memorial service will be held on March 19, 2021 at Einan's Sunset Gardens at 2:30 p.m.  Any remembrances can be directed to Chaplaincy Health Care or any Veteran's organization.
Your laugh and smile lit up every space you were in and your hugs could make all the pain go away. You were our hero and such a good friend to so many people. Until we see each other again.
We love and miss you dad and grandpa!
We love and miss you dad and grandpa!
One of my fondest memories of Chuck is from a Christmas party at Bernie and Marlene's home.
All the gifts were exchanged and we had shared a lovely meal with family. We were all winding down from an action packed day, with lots and lots of food.
( The Saueressig family has excellent cooks)
You know that feeling? Your tummy is full, and you can feel yourself start to nod off?
Several of us were sitting in the living room, and in walks Chuck. Much to my surprise and delight, I watched as Chuck surveyed the Christmas aftermath, then he got down on his hands and knees, and wedged himself next to the couch and UNDER the Christmas tree to nap!
For some reason this made an impression on me. I can see it in my mind like it happened yesterday.
His obvious comfort and happiness with home and family, were manifested to me as he nestled under that Christmas tree. His actions bore testimony of his love and contentment for his family life.
I'm grateful for the knowledge that families are forever.
I look forward to the day when I can visit with Chuck again. We then will be free from the physical challenges that cumber ( all of ) us as we journey through our mortality here on earth.
Won't that be a blessed reunion!
May be peace and cherished memories, comfort your family and friends during this difficult time.
Lori Saueressig
My dear friend. We didn't see each other very often since I moved to Kansas but every time I ran into Chuck when I was home, he always gave me the biggest bear hug and smile. He was definitely one of a kind…the best kind. Rest in peace, my wonderful friend. I shall carry you in my heart always. My condolences to Liesa and family. He will be missed. God bless.
So many thoughts of Chuck Always having a smile and his laugh He will be truly missed by many
Just wanted to say how great a guy Chuck was to me just being one of Pete's buddies I always felt welcome up at the cabin. Sorry I can't make it for the service but my thoughts and love are with the family.
Jeremy Jones
Your warm smile and amazing spirit are already missed. We love you Uncle Chuck!
The world lost a great man! I will miss his laugh and smile! Chuck was one of a kind and I feel blessed to have shared life with him. The stories the memories the fish!!!
Will miss you sir!!