FIND AN OBITUARY
Service information is posted on our website only with approval from the family.
If you are seeking information not listed below, please contact us.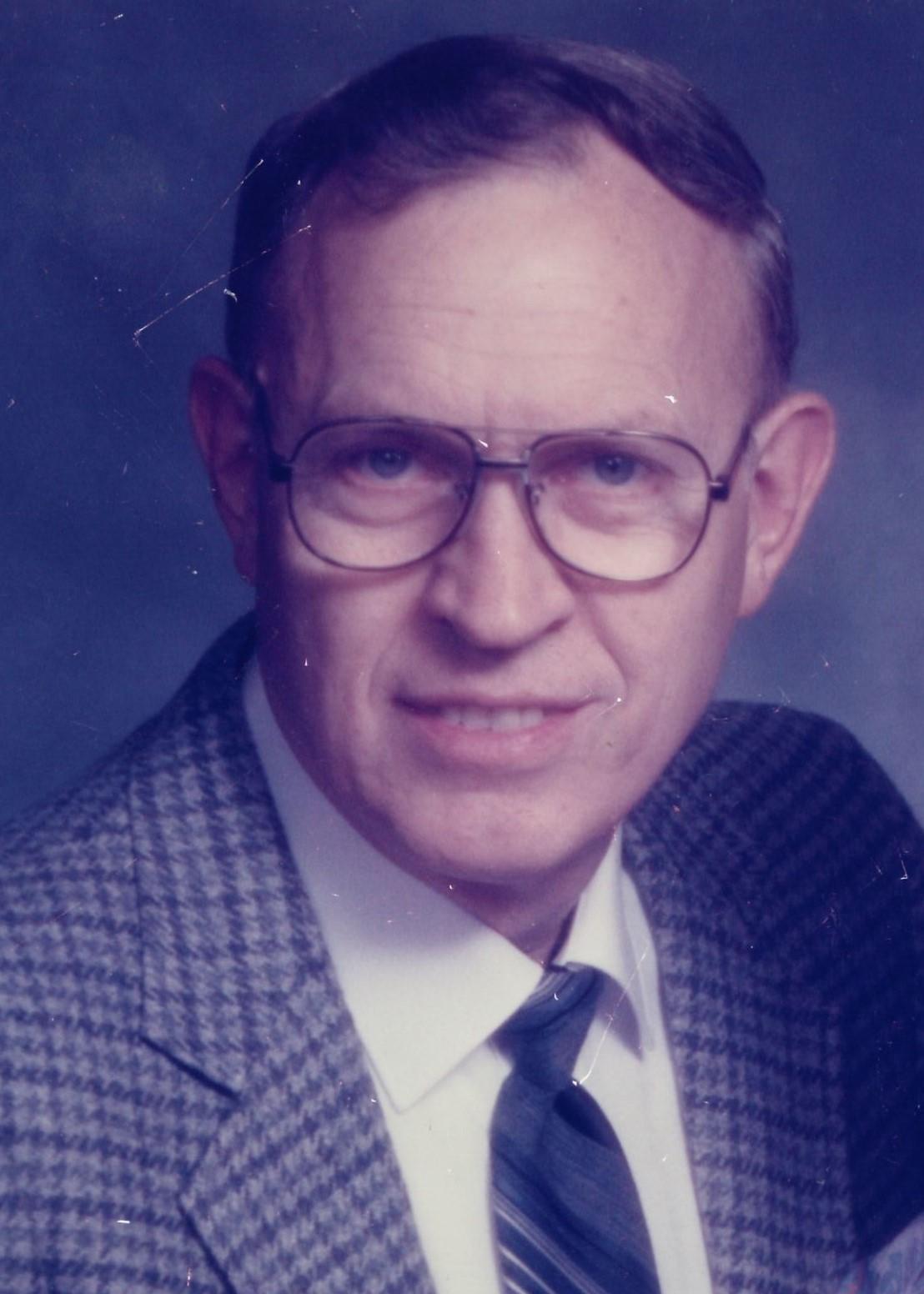 David Ott Hunter
12/05/1928 — 03/21/2021
From Richland, WA
» New to Livestream? Watch the tutorial.
Graveside Service
Starts:
Fri, March 26, 2021, 1:00 pm
Ends:
Fri, March 26, 2021, 2:00 pm
Location:
Sunset Gardens
915 Bypass Highway, Richland, WA 99352

David Ott Hunter
David Ott Hunter passed away on March 21, 2021 in Richland Washington from age related illness.  He was 92 years old.
Dave was born in Everett Washington on December 5, 1928 to Elmer Dean Hunter and Carrie Ott Hunter.  He was the younger sibling to his sister Francis.  The family later moved to Spokane WA where he graduated from Lewis and Clark High School.  Dave went directly into the Navy after graduation under the GI Bill.  Because of his natural aptitude of electronics he was quickly assigned to ship communications.  He served 2 years towards the end of WWII and was honorably discharged in 1948.
Dave then went to Washington State University and earned a Bachelor of Science in Electrical Engineering.  He later earned a Master of Science in Material Sciences.  He moved to the Tri-Cities area in the mid-50's to work in the Hanford area outside the fast growing town of Richland Washington.  This is where he met his wife Dewey, and got married in April of 1960.  They celebrated their 60th anniversary last year.  In the early 70's Dave moved the family to Pittsburg PA to pursue his passion of being a Research Scientist.  While he thrived at his career, he deeply missed his family roots.  He moved the family back to Richland WA in the mid-70s.
During his Engineering career Dave developed advanced ultrasonic inspection techniques for large utility steam turbines.  This equipment was used to quickly and accurately inspect for subsurface cracks within the turbine blade materials.   He was awarded several patents for this work and received multiple honors from his employer.
In his younger years, Dave was an avid boater along the Columbia River and briefly claimed of having the fastest boat on the river.  He enjoyed snow skiing the local mountain passes and piloting a single engine aircraft.  Dave loved taking road trips with his family including several cross country trips and many short trips along the east and west coast.  Staying true to his love for knowledge and history, these trips included an abundance of museums and important historical sites.  In his later years Dave turned to gardening and cross breeding rose bushes.
Dave was a second generation descendent of the Ott family that emigrated from Germany in the late 1800's to Ritzville WA.  They made a life farming and operating flouring mills common to the area back then.  Dave learned the value of hard work and embraced his family legacy.  He instilled these moral codes of love and respect within his own family.
Dave is survived by his wife Dewey L Hunter and his two sons Gregory S Hunter (spouse Kathleen J Hunter) and Edward (Ted) D Hunter, and grandchildren Jennifer I Hunter, Michelle J Hunter and Tasha Rodriguez.
Graveside services will be held on March 26th at 1:00 PM at Sunset Memorial Gardens in Richland, WA.  The family invites you to sign their online guest book below.
Dear Ted:
My condolences for the loss of your father. A brilliant man who raised two fine young men. His mechanical engineering skill set obviously passed along to you and your brother. I remember the wonderful Mopar vehicles you both had. I still look for an Orange Road Runner because of your brothers car.
Pray that your family continues to cherish the wonderful memories of your father.
May his memory be eternal.
Sincere regards,
Demetrios T. Lahiri
Sincere condolences on the passing of Dave. He was a wonderful neighbor and altogether a fine person, and will be missed. It was always a pleasure to see him working in the yard, and on those sometime occasions I always loved to kid him a bit about our relative gardening skills (or lack thereof). Indeed, it was an honor to have him live next door.
Mr. Hunter was a very humble, patient man. Ted and I were very mischievous (that's putting it mildly!) and Mr. Hunter was always easy going and kind to us, even when we didn't deserve it! I was honored to have known him. God bless each of his family and may the Lord wrap His comforting around each of you.
I will always remember David as a very kind caring person.
I'm so very sorry for your loss. David will be missed .
I am so sorry to hear your loss. I will never forget your wonderful family that lived across the street when I was a little girl. Mr. Hunter was always so kind. I remember you all often, when I visit my mom. The house across the street will always be The Hunter home.
My heart is with you all.
Dave was a good friend of my late husband Gene, as well as myself. They worked together in various aspects at Battelle. He was a great friend.
Our deepest sympathies for all the Hunter family
I am deeply fortunate and full of gratitude to have had my life touched by my amazing Uncle and Godfather, Dave. His brilliant mind combined with his kind, gentle, compassionate and caring ways are such a gift to me, my family and all he came in contact with. He always had a smile and found such joy in his family.
Dave and Dewey have a wonderful legacy in Greg, Ted and their families.
I share in the sadness of the family, send my heartfelt sympathy, and am going to miss him greatly.
Thank you Uncle Dave, for touching my life.