FIND AN OBITUARY
Service information is posted on our website only with approval from the family.
If you are seeking information not listed below, please contact us.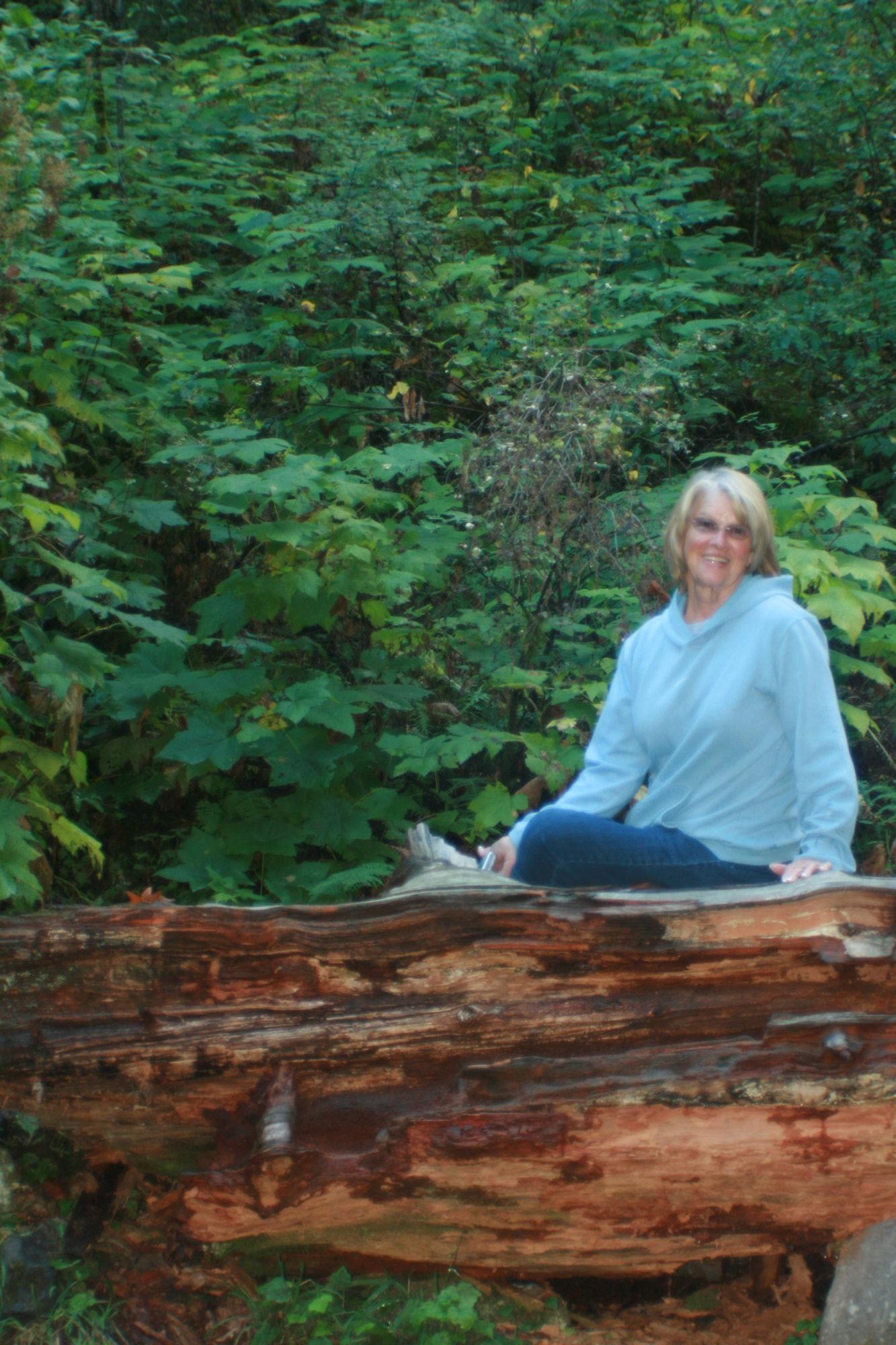 Donna Willoughby
06/17/1933 — 03/03/2021
Donna Willoughby
Donna Joyce Maupin Willoughby passed away peacefully surrounded by loved ones on March 3, 2021 in Richland, WA at
the age of 87 after an incredible life lived. The outpouring of support right until her final breaths illustrates Donna's
ability to bring people together until the very end of her days. For such an incomparably kind, giving, strong, friendly, fun
and caring person, to have this love returned to her brings solace to such a painful loss. During this time, some guiding
words from Donna's husband's poetry may serve as a beacon for us all: "So weep at my grave if you must, and the tears
which you shed will be heard, but never hold sadness too long – instead – see me in all other people, and hear me in the
sparrows glad song."
Donna was born on June 6, 1933 in Kansas City, Missouri to George Dallas Maupin and Ruby Glen Mosier, and grew up
with her brothers Keith and Jerry. With work at Hanford for both parents driving them westward, Donna's family moved
to Richland, Washington in 1944. After graduating from Columbia High School in 1951, Donna held an assortment of
jobs, including 30 years working at Densow's Drugstore and ice cream counter, as well as the Uptown Theater, Payless,
Jefferson Elementary School as a playground supervisor and even worked at Tri-Cities' prized Spudnut Shop. She also
was a lifelong mother, grandmother and great-grandmother, a vitally important job that resulted in an ever-expanding
and close-knit family to this day.
Donna met Floyd (one of a legacy of Richland's infamous Wild Willoughby's) in the 6 th grade during a game of Spin the
Bottle and had to kiss him in the closet. Time went by and after they both graduated from Columbia High School, Floyd
found work at the 76 Station across from street from the Spudnut Shop, where Donna was employed at the time. He
would visit her week after week to propose until Donna decided he finally had enough money, armed with a paycheck,
for her to comfortably say yes (an early example of her playfully stubborn nature). They were married on July 12, 1952 at
the Church of Christ in Richland. Enamored with one another, they would often spend nights under the stars in a
sleeping bag together, both fans of the outdoors. Their first home was a trailer in West Richland, where Donna would
stand on a bed to get dressed to avoid their dog nipping at her legs.
Donna and Floyd's families were very close and would celebrate birthdays and tea parties together, camping and other
travels. Eventually, Donna and Floyd started a family, having four girls (Jan, Joyce, Kathy, Lori) and one boy (Ken). As a
Sunday School teacher at the church she was married, Donna had a quiet, private faith that was exemplified by how she
lived. She gave of herself always and wanted all of her family members to be taken care of. Donna lived life to the
fullest, with some of her favorite activities including: Sunday drives, Friday night tacos after Richland Bombers football
and basketball games, family celebrations at Howard Amon park (often with 30+ gathering together), fishing at the river,
ski boating and water skiing, camping trips to La Wis Wis, Priest Lake, Twin Lakes (where one time a bat visited her cabin
and another time a bear was in a nearby tree). Donna also loved trips to Los Gatos, California to see her brother Keith,
Lora his wife, Karen, Gary and Steve, as well as cousins with a swimming pool in the backyard and train trips to
Washington DC, New York City, North Carolina, Williamsburg, Virginia, Las Vegas, Seattle and Disneyland. She took an
Alaska Cruise, visited Hawaii, Canada, flew in a Hot Air Balloon in Albuquerque, New Mexico.
Donna's home will forever be known as the center of huge family gatherings and activities during big Christmas and
Thanksgiving holiday celebrations…and often she would have at least one family member living with her, true to her
endlessly generous spirit. So many incredible memories of Donna have been shared by friends and family, it would fill a
book of pages. Some of the major themes from her loved ones of life with mom, grandma or great-grandma include:
– A legacy of love she'll leave behind: love for family, love for joy, and love for self
– Finding joy through seeing her family happy and protecting their health and well-being with great perseverance
– Having an amazing sense of humor, peppered with intelligence, feistiness, spunk and sweetness
– Organizing cousin sleepovers, family feasts, birthday parties, wedding dance floors, supporting school sports and
other activities, summers camping at Twin Lakes and more
– Giving the biggest scoops of (especially strawberry) ice cream at Densow's to her family members and friends
– Baking up a million batches of monster cookies, puppy chow, "poop cookies" and Willoughby Special
– Keeping a clothesline full of fresh sheets and laundry in her backyard with plenty of kids running around
– Fashion shows from grand-daughters with the above-mentioned clothes, including a "lingerie portion" of
grandma's nightgowns
– Great family meals followed by frosted cookies, candy and movie nights including Nick at Night, Bill and Ted's, or
even "March of the Penguins" when it was accidentally was selected instead of "Happy Feet"
– Annual Willoughby family personalized Christmas shirts, pants, hats and other gifts
– Fondue and the family Christmas tree-cutting, where snowbanks became bathtubs and snowball fights soon
followed
– Thrift shopping, lunches at Tumbleweeds or Bread Box, Starbucks trips, listening to favorite artists like Elvis,
Mariah Carey and Neal Diamond, card games, late-night pizza parties and even rescuing baby ducks from car
grease incidents
– Taking grandkids out to parks to play football, basketball, or even testing out new roller blade at the tennis
courts only to skate around herself, laughing the whole time (perhaps why she seemed to impossibly look
younger as she aged)
– Family trips from nearby camping sites, beaches, rodeos and road-trips to far-off cities like Chicago, Washington,
D.C. and New York
– Visiting and phone calls from family nearly every day, even as she became weaker, where a strong connection
was still felt when singing a favorite song, such as Blue Skies
Donna set out to make sure her family and friends believed in themselves to venture into this world and find their own
partner in life…and our ever-growing family is proof that her goal worked. A spirit of determination and righteousness
was in Donna's DNA, dating back to examples like her 8-times great grandparents refusing to back down to the Governor
of Massachusetts (who ended up banished) or her 7-times great-grandmother, who was imprisoned and almost held in
slavery for their beliefs. Donna instilled in each of her family members this ethos. She wanted us all to love deeply,
forgive ourselves and others, live joyfully, accept others with open hearts and above all else live our lives to the fullest.
Donna is survived by her oldest daughter Jan (Charlie), Joyce, Ken (Erma), Kathy, Lori (Greg); as well as grandchildren
Chris, Amy, Darron (Tatianna), Ryan, Ben (Tiffany), Nathan (Melissa), Dustin (Ashley), Jeramy, Sarah, Alyx (Chris),
Cassandra (Sam), Cole (Sara Jo) Kasie, Noelle (Will), Nick; and great grandchildren Jackson, Casen, Alex, Blake, Heydan,
Caden, Kaylee, Maverick, Emma, Ripley, Lincoln and Damon.
The family would like to thank all the incredible caregivers at Guardian Angel Homes, who kept Donna safe and helped
her through her final days with steadfast dedication, expert medical support and abundant kindness. A service open to family and friends will be held at Einan's at Sunset, Saturday, March 6th, 2021 12 o'clock with an outdoor service at 2 o'clock.
"Alabaster Amaranth"
I love you in the morning,
When I aware and you are there,
With peaceful, innocent face,
And sometimes ruffled hair.
Eyes which I have kissed are closed
In sweet repose.
With wrinkled up, and piggish little nose.
Lips which have shared their warmth with me,
And spoke your heart in prose.
Hands folded in gentle rest,
Which I have held in captured time.
Have which have cooked our meals,
Washed our clothes, and changed our
Children's diapers.
In our own quiet time, have gently guided mine.
I love you at the noon of day,
When I see you in respite.
Your little fingers held in daintiness,
As you hold the spoon and take
A bite.
You are woman, through and through—
A mother and a wife.
The moment will always be in my heart
When you consented to share my life.
I love you in the evening the most.
When we find some time to share.
Precious seconds together,
That no other can compare.
-Floyd Willoughby
https://www.facebook.com/groups/258686112479303/?ref=share
I send my heartfelt condolences to the Willoughby family. I grew up on Sanford street in Richland so my parents shopped at our neighborhood "Densow's" for years. When Donna worked there, she was my parents favorite 'go to' person for scripts. She was helpful, friendly, always smiling, and very efficient behind the counter! After I left home & married, I continued to shop at Densow's. I always liked chatting with Donna! We both were fans & alumni of the infamous "Bombers"! I am a long-time friend of Jessie Willougby's and enjoyed getting to know Donna & Floyd and several of the Willougby's extended family through the years. The pictures the family selected for her memorial video are wonderful! They so well reflect her zest for life, wonderful personality and love for her family. Donna was a blessing to her family and friends. I know she will be greatly missed! My prayers are with the Willoughby family for God's comfort during this time of loss.
Willoughby "kids", I was so saddened to hear of your mom's passing. I have such terrific memories of your mom when we were kids, in the original South Richland! She was always so sweet and kind, and easy to tease. She had a wonderful laugh! As an adult, I saw her at Densow's and she always remembered me, asking about my family and sharing all the gossip about you guys. I still smile to this day when I drive by your Adams home. My love and prayers go out to all of you! She has created great memories and a wonderful legacy.
So sorry to hear of your mother's passing. She was always such a bright light in our neighborhood. I can still remember my mother and yours having long conversations together that would inevitably end up in both of them laughing as they waved goodbye.
She was truly a jewel which memories I will always charish.
Brenda (Miller) Herrington
Thank you so much for your very kind words. It is hard right now missing my mom so very much. I know we are all better people in knowing my mom. She truly was a light. In our neighborhood growing up, At Densow's Drug Store and Pharmacy, The Spudnut Shop, Uptown Theatre, Payless, and Jefferson Elementary. She was always game for fun and made our lives joyful. Her ability to live in the moment is a gift we can all benefit from. Good luck with that one. I hope to achieve that starting now.
Her love of family was so strong and everlasting. Her friendly nature was present whether at work, with our family, with her friends, the Richland community, even at the beach she would talk to strangers with the same warmth.
Mom we will love you forever I. Our hearts, in the way we live and in the way we play. ❤️
We lived in the same neighborhood as Donna and her Family for years! I'm so sorry to hear of her passing, having lost my Mother in 2019. My Prayers go out to the Family and the Memories will alway be there until we all meet in Heaven again.
Jan,
Your mom was a wonderful example of a life well-lived and well-loved.
When the sadness of her loss passes, let yourself be filled with sweet memories that will make you smile. And knowing you, Jan, you will pass on her goodness, her love and her sparkle to those you know and love.
I never knew your mother but she sounds amazing. Sorry for your loss Ken.
When my late husband Bill and I bought Densow's Pharmacy in 1994, Donna was part of the sale! How lucky was that! Donna knew every customer and they so loved her. She was an incredible and much loved part of our business and we were so fortunate to have her—-always smiling, happy and willing to help anyone in any way.
You will miss her every day, but you, and we, are lucky to have shared her life.