FIND AN OBITUARY
Service information is posted on our website only with approval from the family.
If you are seeking information not listed below, please contact us.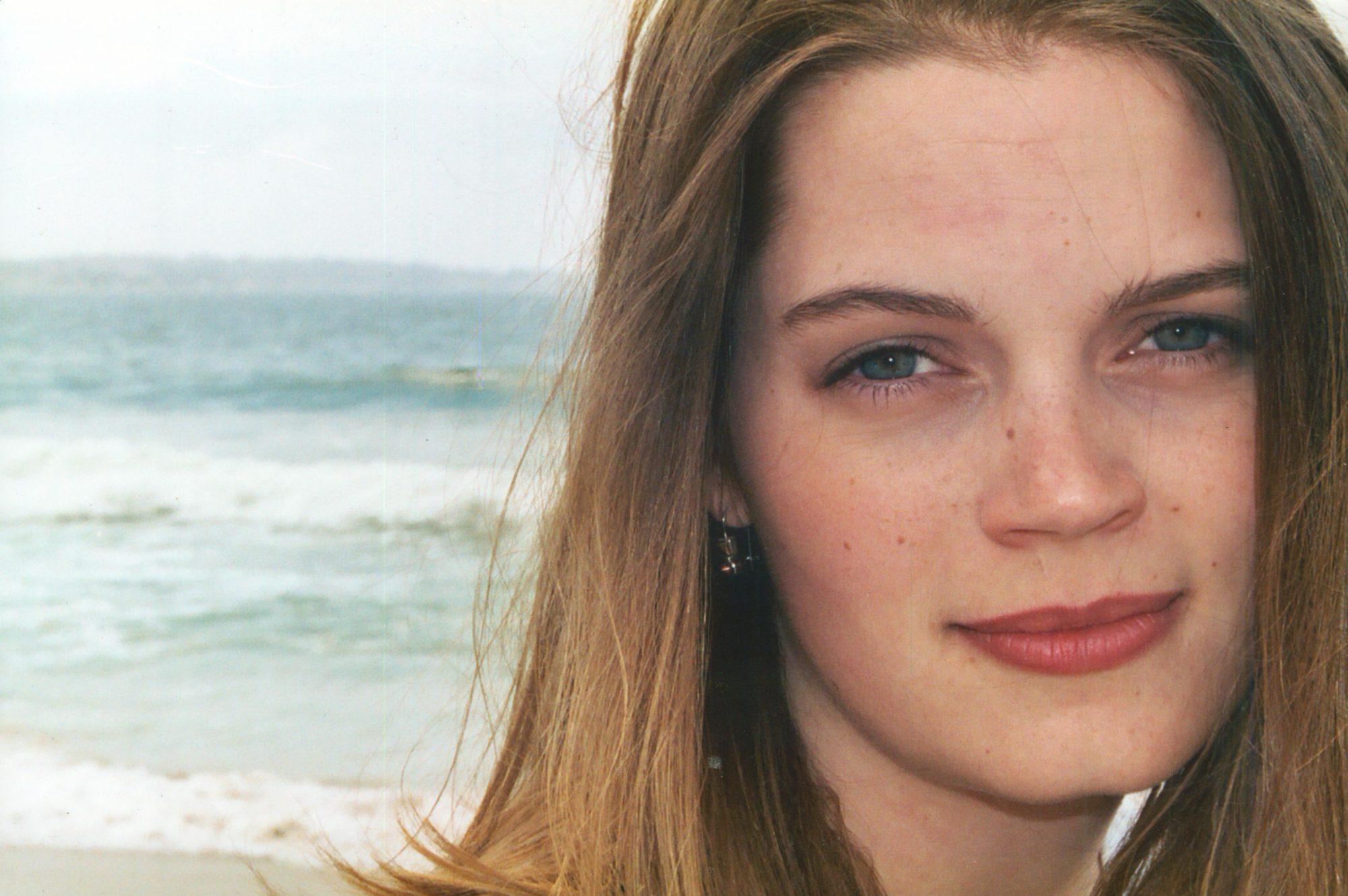 Emily Higbee
Watch Service
New to Livestream? Watch the tutorial.
Emily Higbee
Emily Ruth Chaffin Higbee was born July 14, 1977. Welcomed to the family by
Jennifer, her powerful older sister, she quickly manifested her creative, caring,
strong-willed presence. Emily deeply loved her siblings and, at a young age,
established her relationship with them. For Jennifer, she was a confidant, guardian,
and best friend; for Daniel, she was a tester and empowerer; for Andrew, she was a
debater and challenger; and for Laurel, she was a mentor and hero.
As a little girl, she was willing to endure her parents' bright ideas to enroll her in
preschool, dance, 4-H, and gymnastics; however, riding bikes around the
neighborhood, reading a good book, setting up the playhouse and creating
make-believe worlds with the cousins brought the greatest pleasures.
Her parents taught her how to work, and Emily relished her time at her Dad's Napa
Auto Parts store. She wrote, "When I was six years old, I learned how to do real work
at the store. Dad would set up a crate as a table by the woodstove; he would give me
a Capri sun, a bag of Fritos, and all the handwritten tickets for the day. It was my job to
put them in numerical order; I would sort them into piles of ten. If they were all there, I
would staple them together; if some were missing, I would put a paperclip on them. It
was my first job, and I loved it. I told Dad I wanted to be a secretary when I grew up."
Even though she had a hard time sitting still (Terry Weeks loves telling Emily's story of
wiggling around on the bench until she fell off), Emily embraced piano lessons and
practiced until she could play all of the hymns. Over the years, she played the
keyboard in the pep band and the organ at church. One of her favorite church callings
was serving as the primary organist because she could stash peanut M&M's behind
the piano. One of her family's favorite memories was singing along while Jennifer led
the music and Emily played "Praise to the Man" at optimum tempo and volume.
With quiet strength, Emily came into her own in high school. She served as Junior
Class President, performed in the "Best Christmas Pageant Ever," and attended a
leadership conference sponsored by Rotary. She spent two weeks in "lock down" in the
rental house listening to "I Would Walk 500 miles," while sewing a wool suit, and
completing the National Report Form to earn a trip to National 4-H Congress. She
reflected, "When I went to a conference or training, I left all of the labels and cliques
behind. I met new people who just wanted to have fun. We could laugh and play
games and be stupid, and nobody cared who we were in high school. I also loved
being on the stage. I feel I communicated myself better on stage than I do in person.
When I am up there, it feels like nothing is holding me back."
Emily graduated from high school and began a new life as a college student at Rick's
College in 1995. She drove a yellow, temperamental Ford Escort that overheated on
the drive home and required hour-long breaks, so she took a book and enjoyed the
time and space. Some of her most profound lessons came from her roommates and
communication classes as she learned to view the world from diverse perspectives.
That summer, she got a job at North Fork as a prep cook where she perfected
her"strawberry rhubarb pie." After her second year at Rick's college, she served as an
intern in Washington DC at the National 4-H Center. Highlights included eating at a
different restaurant every time she went out, learning about the history of the nation's
capital, and working with teens.
In 1999, Emily moved back to Idaho and began attending ISU. She bought a nice,
white car and, in the annual Christmas letter, her mom wrote, "New owner of nice white
car that runs, available to date, great conversationalist, intelligent, good cook, nice car
(see above), and plays piano (slightly opinionated). A week later, on New Year's Eve
Emily wrote, "I was working a double shift as a server at Red Lobster to pay for
college. In the kitchen, my friends and co-workers were giving me a hard time. Instead
of spending New Years' Eve 1999 with them, I was going on a blind date. I wore my
new cute brown sweater, my Gap jeans, my Doc Martens; I also took the time to
blow-dry and fix my hair.
I walked in and said those words that let him know I was a keeper. "Where's the food?
I'm starving!!" Jen made introductions, and we delved into the awkward first date
conversation. Jen filled in the gaps of silence.
"Emily, did you know Joe brought microwave popcorn?"
"Joe, that's Emily's favorite treat! She doesn't have a microwave, so she comes to our
house to have some.
And that's when he said the words that totally endeared me to him.
"You don't have a microwave? I've got one out in my car if you want it!" Soon after the
second date, Joe sent Emily a package with every kind of microwave popcorn; Emily
knew then it was a match made in heaven."
In March, a romantic evening of candles and pizza confirmed their engagement, and
Emily and Joe were sealed in the Idaho Falls Temple on June 17, 2000. Years later,
she reflected, "I'm grateful for the family we have. Some experiences have been the
happiest "ever after," and some so much tougher than I imagined. I'm grateful for all of
them. The one consistent element is the two of us facing life together, and my favorite
moments are when we look at each other, and I know we're laughing at the same
thing."
Em was a willing partner in the exhilarating adventure that became their lives. Joe
joined the military, and they moved to Monterey, California, to attend the foreign
language institute. "While we were in Monterey, I was blessed with the opportunity to
work at one of the most beautiful places in California, Seven Gables and Grand View
Inns in Pacific Grove. I met some amazing people, learned about antiques and
afternoon tea, and soaked up the atmosphere. How great is that!"
Their first daughter, Annabel Jane Higbee, was born on November 26, 2002. When she
was four years old, Emily shared, "Annie has already mastered the art of negotiation;
her approach is simple. First, she refuses the initial request and immediately counters
the offer; then she gives her best smile and says, "that would be good." Annie
confirmed she still uses that approach.
In 2003, Joe was transferred to Texas, then Arizona, and finally, Korea for a year of
deployment. Unfortunately, he couldn't take his family with him, and Emily and Joe
exchanged tearful goodbyes in the Boise airport. Afterward, Emily poured out her heart
in prayer, and the spirit whispered, "You can do this!" So, she dried her tears and
moved in with her parents. One of the most exciting events that year was Rachel Ruth
Higbee was born June 6, 2004, in Idaho Falls, Idaho. Emily wrote to Rachel, "I can
remember the day you were born, I was working to clean the house for your arrival,
and I couldn't tell if I was really in labor. Finally, Papa Tom convinced Grandma and me
to go to the hospital – and it's a good thing we did because it was a three-hour drive!
You were ready to be born almost as soon as we got there! Jennifer and your cousin
Becca (who was only two months old) came to witness your birth. You were the most
effortless delivery ever! Dad was listening on the cell phone and came to see you the
day after. You had many visitors (Both sets of grandparents, Great- grandparents, lots
of Aunts and Uncles and friends). It was like everyone knew just how special you were
and couldn't wait to meet you!"
It was in Salmon that Emily developed her scrapbooking and blogging skills. She also
perfected the "baby dance," which is a simultaneous movement in all directions that
soothes colicky babies. She did so by practicing the requisite ten thousand hours.
In 2005, Joe came home from Korea and moved the family to Fort Meade in Maryland,
and both Em and Joe were happy to be reunited with one another and their supportive,
loyal military friends.
Benjamin Joseph Higbee joined the family on March 17, 2006, in Maryland. Ben was a
happy baby and creative little boy. In a blog about a Memorial Day campout, Emily
shared, "Ben was a super camper! He loved being outside, playing, and riding on the
4-wheelers. The best part was, he didn't even need anyone to drive! The toddler would
just climb on and pretend to drive them, making loud engine noises for hours. He was a
very low-maintenance child; he just hated going to bed and missing out. He would
continually climb out of the pack and play, and under the tent door to rejoin the party."
After Joe completed five years in the military, the family moved to Logan, Utah, where
Joe began classes at Utah State, and Emily rejoiced in purchasing their first home.
Suzannah (AKA Samantha) Sharron Higbee was born on April 8, 2009, in Logan, Utah.
She was originally named "Samantha"; however, two months after her birth, Emily
reflected, "If you've noticed, I've been referring to our youngest child as "the baby." It's
because I'm thinking of changing her name. I realized that I rarely referred to her as
Samantha, and then one day, I looked at her and thought, "She isn't Samantha, she's
Susannah!"
When Suzannah was a year old, the family spent the summer in Washington DC while
Joe completed an internship. Emily took the children to museums, monuments, and the
Butterfly pavilion, where the butterflies flew freely and one even landed on Annabel's
head. It was a magical summer for the children that led to blog entries like the
following, "Joe works for the Senate, and we were invited to attend the Capitol Hill Ice
Cream Social. Wow. Hundreds of gallons of ice cream and thousands of grown adults
standing in line with boxes (to take ice cream back to their office), animal rights
protesters handing out tofu ice cream bars, balloon guys, face painting, and eight
children in attendance; four of which were ours."
The family returned to Pocatello, and Joe finished his schooling. Their fifth child,
Evelyn Kay Higbee, was born April 27, 2011, in Pocatello, Idaho. Everyone in the
family enjoyed Evelyn. As the baby grew, Emily shared, "Evelyn is growing like a weed.
She is a squishy bundle of pure happiness that we just can't get enough of. She can
scoot/roll herself all over the floor and loves to find anything she can shove in her
mouth. A zero-tolerance policy for Lego's and other small toys has been implemented
until further notice."
Emily and Joe moved to Richland in 2011 to begin a career at Pacific Northwest
National Laboratory. To navigate five young children, a new community, and a rental
house, Emily developed a swimming routine during the summer that included
swimming lessons, a picnic at the park, and numerous children's books.
The following summer, Emily shared this blog post about the annual family campout.
"Every year (with maybe three exceptions), I have gone camping with my family for
Memorial Day weekend. We drive about a half-hour downriver from my hometown of
Salmon, Idaho, into the Mountains near Montana. It is so beautiful. Sometimes it was
just my immediate family, and some years we brought special friends. Some years (the
best years), all of my Dad's family were there. We would play with our cousins, hike,
ride four-wheelers, pick wildflowers, play old sow, play cards, and have the most
wonderful time. Perhaps because it was consistent, these childhood memories are so
vivid in my mind -treasures that I hold in my heart to pull out and remind me how
blessed I am to have had such a childhood. One year, I honestly did not want to go. It
seemed like so much work, such a long drive, Evelyn was still so little, and I knew the
weather would be terrible. Joe finally said, "I think we should go." So we went ahead
with our preparations. After a cold, rainy weekend, we were packing to leave, and our
children ran and chased butterflies with their cousins, went on one last four-wheeler
ride with Uncle Jason, and made mud pies to be judged by Gma Nan and Melina. They
were devastated that it was over, and I felt great satisfaction that I provided the same
treasure trove of memories for my children that my parents provided for me."
In 2014, Emily discovered she was pregnant for the last time – with twins! Joe and
Emily were overwhelmed initially; however, they rallied and purchased a larger house,
a suburban that would haul nine people, and new baby supplies to replace and add to
all that had been given away. Penelope Jo was born November 5, 2014, at 5:30 am,
and Violet Emily was born November 5, 2014, at 5:43 am. Emily posted their photos on
social media and shared, "And here they are in all their double glory! Penelope and
Violet – aka – Penny and Vi, the twins, the big surprise, the little sisters, or the grand
finale." The next few years were a blur as Em championed her children's activities and
completed her education. For their fortieth birthdays, Joe and Emily traveled to Iceland
and backpacked through smoking volcanoes and ice glaciers; it was a grand
adventure.
One of Emily's legacies is the gift of literacy to her children. Rachel and Annie shared,
"She was a seeker and a life-long learner. When she had a conversation with us, she
would share an insight from a book she recently read and encourage us to research
the topic. We learned that it was OK to acknowledge we didn't know something; we
understood we could learn more about it on our own."
Emily read with Suzannah and Evelyn, and she created a Goodreads booklist of their
favorite books. She also set an individual goal to read 100 books in 2020 and read 165.
She developed an appreciation for non-fiction texts and shared her interesting
discoveries with her family. When the family was grieving, she read books on grief and
when they were struggling emotionally, she read books on mental health. When they
were analyzing societal issues, she read books on racism and diversity and when there
were questions about religion, she read books about christianity. She particularly
enjoyed Rachel Held Evans and Rachel's life-long quest to avoid hypocrisy and be a
true christian. Emily sought truth and became a living encyclopedia for her friends and
family.
Emily empowered her children. She encouraged them to explore nature and be active
physically, mentally, and spiritually. As a family, the Higbees explored national parks,
hiked Badger Mountain, and spent hours on the road together. One of their favorite
trips was a trip to the Oregon Coast where they all went backpacking on a mountain
overlooking the beach.
She also wanted them to understand the importance of a college education, so, while
having twins, she went back to school, earned her degree in Elementary Ed, and
completed her student teaching.
She wrote letters to Annie and Rachel that reflected her desires for all of her children.
"First, I love you! You are an amazing, smart, talented individual, and I love watching
you grow. I admire your creativity and sense of humor, your kindness to your friends
and siblings, and your diligence and hard work at school and home. Please remember
that no matter what, we will always love you! You will always have two people who care
so much about you, just because you are you!
Second, I want you to know that we are always here for you. I know that as you grow,
you will make new friends and learn about the world. Sometimes you might feel
frustrated with us or lonely. Please know that you can always turn to us. You can talk to
us about anything, anytime. We want to hear about your life, thoughts, feelings, and
concerns. You can come to us with anything, even difficult questions, and we will be
there for you always.
The last thing I want you to know is that we believe in you. You are a remarkable
person; I just know you will do great things. I will support you in your dreams; I hope
you will continue to set goals, work hard, try new things, and be creative. There's no
limit to what you can do, and I am so excited to see it.
As well as the following advice:
The first is to trust yourself – Everyone is always full of advice and opinions on how you
should think and feel. Never let them pressure you to think, believe, or do something
that doesn't feel right to you. Say, "That's an interesting thought, I'll have to think about
that." and believe and do what feels right to you."
Second, "Always keep learning. You can never learn too much. Never be afraid to read
a book, take a class, or research something important to you. Knowledge is power.
Third, "Be kind! I know people can be frustrating. Learning to work with and
communicate with people you disagree with is a valuable asset. Learn to express
yourself in a confident, positive way – especially when you disagree. Along the way,
champion equal rights for all people and compassion for the oppressed."
Emily Ruth Chaffin Higbee is a beloved daughter, sister, wife, mother, and friend. We
love her and rejoice with her in this final reflection, "Forty three years, twenty years of
marriage, seven kids, a deployment, eight states, two countries, two houses, a garden
and a minivan, several tears, endless fun, a life full of joy and laughter. I could never
have imagined it in my wildest dreams" … It was love, more than I imagined."
Emily Ruth Higbee passed away Sunday, March 7, 2021, in Richland, Washington. She
is survived by her husband, Joseph Darren Higbee, and her children, Annabel Jane,
Rachel Ruth, Benjamin Joseph, Susannah Sharron, Evelyn Kay, Penelope Jo, and
Violet Emily; her parents, Thomas Clyde and Nancy Jane Chaffin, her siblings: Jennifer
Kay (Jason) Kohl, Thomas Daniel, Andrew Clyde (Melina), and Laurel Ray (Dane)
Gampe; her grandmother, Reva Kay Chaffin, and many, many aunts, uncles, cousins,
nieces, and nephews. She is preceded in death by her maternal grandparents, Walton
LeRoy Scarborough and Patsy Ruth Stewart, and her paternal grandfather, Clyde C.
Chaffin, and two nieces, Avery Elizabeth Kohl and Lydia Jane Chaffin. A viewing will be
held on Saturday, March 13, from 10:00 – 11:30 am at the Einan's at Sunset, 915
Bypass Hwy Bldg H, Richland, WA 99352 and is open to the public. Please wear a
mask. The funeral service will follow at 12:00 pm. Due to current covid restrictions and
state policy, funeral services will be limited to immediate family only. A live stream will
be available for public viewing.
In lieu of flowers, please consider donating to the children's education fund in her
honor.
https://www.gofundme.com/f/emily-chaffin-higbee-memorial
uang buat thr banyak ada disini coba aja daftar http://52.74.117.220/Default.aspx
Nancy, Tom and family I am so sorry to hear of your Beautiful Emily's passing. You have raised all your children to be such loving , kind and beautiful people. I cannot imagine. I hope all your memories will help you through your sorrow.
Joe I'm truly sorry for your loss. Emily always had a smile on her face and love in her heart. After military life, our lives didn't cross very often. However, through social media we were able to reconnect. She would send pm expressing her love for my child and encouragement to me to keep loving him fiercely. She truly did believe in diversity and inclusion. As I read her biography, so many thoughts come to mind. She loved her children and she loved you, Joe. She will always be watching over you all. Prayers for peace and comfort 🙏
Jessica Tatum (Cox)
Eagle, Idaho
I was Emily's teacher at then Ricks College. She was a wonderful student, and such a delight to have in class. I loved hearing all about Salmon and her family.
I watched the service after Daniel sent me an email. What a wonderful legacy she has left. The words of the song from the play "Wicked" so remind me of Emily. "Because I knew her, I have been changed for good."
What a wonderful tribute for an amazing person. My prayers are with your family. May God bless and comfort you.
What a touching tribute to a life well lived. I've been lucky to have 2 Higbee children in my class and they are both a wonderful testimony to their Mother's memory and life. My heart goes out to the family during this time.
My most sincere love and prayers to Emily's family as they endure this hard time while their hearts heal. May the Lord bless and keep you.
Tom, Nancy, and Family, I am so, so sorry for your loss of Emily. What a beautiful. touching tribute to her. I will always remember her as a joyful, creative student in my 5th grade class. Comforting thoughts to you and all in your family.
Tom and Nancy we are so sorry for your loss – our thoughts and prayers are with you and your family during this difficult time.
When I think of my childhood, I think if Em. Our lives intertwined. I was lucky to see her in Washington DC and she was a huge saving grace in Pocatello. We would share books and had kids that played together. But most importantly, she was such a kind dear friend. Heaven has gained a great angel!
Thank you for sharing the touching biography. What a beautiful person and what a beautiful family. My prayers are with you. May the Holy Spirit comfort and guide you.
My heart broke hearing about "Em". She was a truly wonderful human being who I am grateful to have had in my life and blessed to have known.
So sorry for your loss, what an impressive list of accomplishments. Our condolences and prayers in your behalf.
Nancy, Tom and Family:
I'm so sorry, you're in my thoughts and prayers.
Lots of love.
That was the most amazing celebration of life service, just beautiful. Already I can see her influence by how eloquently her children write. Emily continues to be a Christ-like example. Gone from before your eyes, but never from your heart. Stupid Cancer.
Sending our prayers and thoughts to your family. Our Daughters know your daughters. We also work for Einan's and we were honored to be a part of the services behind the scenes. All our love!
Dan and Jennifer Warren
Jenna Warren
Shonna and Lydia Warren
Dear Joe and family,
Our hearts are tender and we are so grateful for the technology to join with you, and your beautiful family today celebrating Emily and learning more about her and your amazing life together. We loved hearing the tender experiences you & your sweet children shared with those of us who could not attend. The spirit was strong and we felt the love you have for one another. We loved the thoughtful tender encouragement Emily gave the children also. What a blessing to have her special thoughts and yours, written by her to help guide them along the pathway of life. We pray the Lord will place His loving arms around each of you and in the coming days you will feel the love of the Savior and the comforter. We know you will be together again. Someday we hope we get to meet your beautiful family. Please tell them Uncle Kenny & Aunt Kathleen are praying for them and for you. We love you.❤️
I was honored to be both Ben's and Susie's teacher in elementary school. I remember Emily as a kind and caring mom. She was always there for her kids and loved them tremendously. My heart goes out to the Higbee family.
Emily is an amazing person. I had the privilege of being her roommate at Ricks for 2 years. She was like a sister to me by the end. I loved her love and zest for life. She was ready for anything, but I also admired that she knew when she'd had enough and could say no. She loved life to the fullest. She loved her family and always talked about them. What an honor to have been a part of her life.
Beautiful service, Prayers going to the Higby and Chaffin families.
Since hearing of Emily's passing, memories have flooded my thoughts: hikes, floating the river, frying scones in the 4-H booth, 4-H fashion shows, night games and meeting the pizza man at the bridge. It has been wonderful to read of Emily's life and how much good she has brought to this world. Imagine how much more she will go on to do!
Much love to all the family. Prayers of love and comfort sent your way.
Love and best wishes to you and your family. She has left a wonderful legacy, and will continue to be an influence for good.
Such a light force in the world and for eternities to come!
She lived her life to the fullest!
We love you all!
Such a light force in the world and for eternities to come!
We love you all!
Beautiful life, beautiful soul, & now beautiful Angel! May you feel the comfort of her Angel wings! Prayers & hugs to all!
So sorry. Emily was an amazing person. Loved her as a student in Salmon and as a friend. My prayers and wishes to her family.
Fantastic write up for a very special lady who was always a joy to be around as a young girl!
Wonderful parents too!
She sounds like an amazing person I regretfully never had the chance to meet. May her family be blessed with their memories and her words.
You all are in our thoughts and prayers.
So sorry for your loss, our deepest condolences. Heavenly Father gained an amazing person back in his presence.
Joe and family, so sorry to hear of your loss. Emily was such a kind and caring person. We will keep you in our thoughts and prayers and if there is anything we can do to help you at any time please don't hesitate to ask.
What a lovely tribute to a lovely person – very inspirational.
I served in church with Emily and learned a lot from her. It was a very busy time in her life, as she had gone back to school. Something that endeared her to me was her real and genuine approach to everything. I could see that she worked hard to balance her church responsibilities with everything else, and I admired her ability to not take herself too seriously. Many of our interactions during that time included a laugh about life stuff that just doesn't turn out the way we hope or expect. She taught me to roll with things with joy and grace. She was so unassuming of others and loved the children she served.
Emily's influence in her own sweet children is not hard to see. Anytime I've heard them give a talk in church, I've heard her reasoned and loving approach to the topics. She understood challenges and had a respect for how everyone deals with them.
Although life went on, and she and I weren't close after our time serving together, she made lasting impressions on me that I hope to share with others. My love to the Higbee family!
What a beautiful tribute to a special person. We love you guys. Uncle Craig
Oh Emily. What a girl you were! You were always the achiever, and the dreamer and reacher or dreams. May you and your family find peace. You and they will be in my prayers. I will never forget being up on stage with you in High School. We had such fun. May God be with your family and friends.
Oh, Nancy, Tom , and Family, my heart is heavy and I'm so very sorry you lost your beautiful, Emily! Thank you for sharing a piece of her in this lovely tribute. I will send love and hugs to you all. You will be lifted up in my prayers.
This is a beautiful tribute to Emily. It magnified what I already knew of her. Emily was a friend from childhood who always had the brightest smile and an energetic spirit. I think of her as someone who sprinkled joy wherever she went.
I began to love Emily working with her when she was Primary President. She was always kind and respectful. I remember being amazed at what she could accomplish; serving in the church, going to school to finish her degree, and thriving in her home life too. I remember several parties with her and other presidency member's families. Her kids would always gather all the kids and practice and perform plays for us, it was fun and the families bonded because of it. I remember Joe and her sharing their love story; Joe was love struck early on , but Emily needed to be convinced. Joe's generous, thoughtful actions, won her over and the love they still share was evident spending time with them.
She taught her daughters through word and example to be strong and work hard. I see her in them often and I love it.
This was such a beautiful and heartfelt tribute, bringing both laughs and tears as I read it. I learned so much more about who Emily was as a person, mother, daughter, aunt, and sister from this. She was clearly one of a kind and a wonderful, inspiring person. I am so sorry for her loss, and am sending my love and hugs to the Chaffin and Higbee families.
My heart is just breaking for Emily's family and friends that know and love her! But what a beautiful tribute for a beautiful soul! May you all be comforted in your grief and loss and find strength to carry forward, knowing she will always be watching over you!
Emily is a shining light. God bless your memories to hold that light. Sending sympathy, love and prayers.
We have had the privilege of knowing the Higbee family for the past several years through church. I remember meeting and visiting with Emily at a Relief Society social. She shared her story of their eventful lives and where they had lived along with how busy life is with their kids. I remember thinking how strong and brave she was and that she seemed to just handle whatever life happened to send her way. I am grateful to have known her and been able to serve as a youth leader to her amazing daughters. The Higbee family is in our prayers.
She touched many a soul with her love. We have been blessed to know her here on this earth.