FIND AN OBITUARY
Service information is posted on our website only with approval from the family.
If you are seeking information not listed below, please contact us.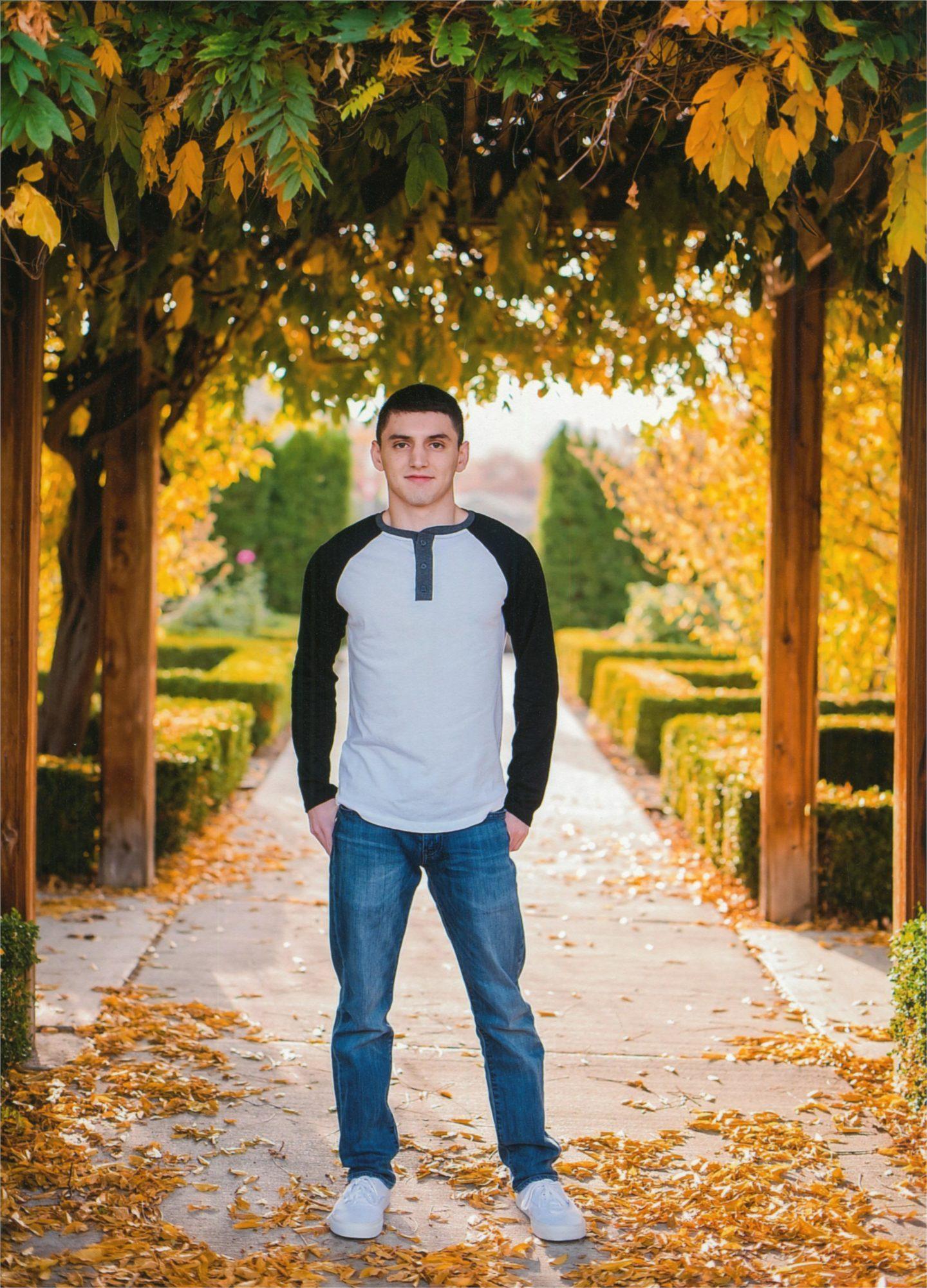 Hugo "Juicey" Valencia
12/03/1998 — 03/11/2021
New to Livestream? Watch the tutorial.
Visitation
Starts:
Mon, March 22, 2021, 10:00 am
Ends:
Mon, March 22, 2021, 2:00 pm
Funeral
Starts:
Tue, March 23, 2021, 11:00 am
Ends:
Tue, March 23, 2021, 12:30 pm
Graveside
Starts:
Tue, March 23, 2021, 1:00 pm
Ends:
Tue, March 23, 2021, 2:00 pm
Hugo "Juicey" Valencia
On March 11th, 2021, the world lost our beloved Hugo Valencia. Affectionately nicknamed 'Juicey', because in Spanish, jugo means juice. Hugo was many things. Among those, he was a loving son, loyal brother, proud tio, true friend and strong Marine. Born December 3rd, 1998, and raised in the Tri-Cities, our Juicey always showed a passion for competition—even at a young age. He spent many hours playing quarterback challenge with his cousins, board games with his sisters, and fostering his true love of volleyball with anyone that would join him. This included being able to handle his well-intentioned but at times intense coaching. On days when the weather didn't allow for volleyball, Juice could be found educating himself on his next investments, listening to music, watching Naruto and Rick and Morty, working out, cheering on the New England Patriots, or laughing with his friends and family.
If there was one thing known about Hugo, it was that he always gave everything his best effort. Hugo was the perfect balance of gentle and intense, that could only be executed by someone with true finesse. He could give you a warm smile and tell you that your volleyball set is sub-par at best within the same moment. Witty to the core, he had the unmatched ability to make the most hilarious observations under his breath. He moved through his life purposefully and made no loud pronouncements. The most visibly proud moment in Hugo's life was August 10th, 2018, when he graduated from boot camp at the San Diego Marine Corps Recruit Depot as a United States Marine. Oorah!
Hugo is survived by, his parents, Hugo Sr. and Marisela. His sisters, Genesis and Alexxis. And his nephew Damon. We will always miss our sweet, self-less and quiet Juicey. There is no page long enough to fully describe the beloved person that has left us too soon. Hugo, like a shooting star, was fleeting, unforgettable, and truly beautiful.
We will always love you. Please watch over us.
Really missing you…
We are so sorry to hear of this young man's passing. Hugo's love of fitness was obvious and we are saddened to not get to see his face around our gym anymore.
Sincerest Condolences
I am sorry for your loss Hugo n Marsella. I cannot even imagine the emptiness in your hearts n life right now. May Our Merciful Lord, Jesus Christ comfort you and your girls as you turn to Him for peace and support.
Thoughts n Prayers,
Denise Liddicoat-Pirello
It's too bad I couldn't get to know you as well as others have Hugito, but, it's apparent that you were very loved and will be dearly missed. The military life is not an easy one, being away from all your loved ones, and the times of loneliness, I myself know & understand that too. Hope to see you again in the afterlife. Rest easy, Fair Winds & Following Seas nephew. SEMPER FI!
Dear family…..praying for you all. Hugo was always very polite and a pleasure st pats school…a smile and a greeting each time he saw me. A truly loving young man. God grant you all comfort and strength during all the days ahead.
Miss Arlene, Kennewick, Wa.
Our deepest sympathy!! Our thoughts and prayers are with you and the family.
Erma & Ken
Our deepest sympathy love Gene and Sally Campbell
Our deepest sympathy and prayers to your family and friends mijo, There are No words to express the loss and hurt you have left behind lil Hugo or as I'll always remember you lil juice you've left way too soon, and will forever be missed by every person that was lucky enough to have known you..
Rest In Peace amigo 😔
Our Prayer's are with you and your family. From your Speck Motor's Family.
My condolences to the family. I can't event imagine the pain and loss you are feeling. Prayers to the family. Semper Fi!!
So sad to hear about Hugo you were always so sweet to me and always made me feel better. Though we never got to spent much time together since we lived far apart we had many phone calls, messages & facetimes. I'll always be missing you & thinking about you. Rest In Peace.
I'm thankful for the fun memories with you and Brock. You found the humor in every situation. Love you and miss you brother. May your soul find rest.
Met this man during some of our most formative years, a time that would not have been the same without him. Whether you needed a laugh or someone to push you competitively, Hugo was the man for the job. He is missed but will live on in the memories of all that had the pleasure of meeting him. Rest easy brother.
So sorry for your loss.
Hugo, you were the most polite and well mannered young man! As one of Brock's best friends since middle school, you were like family to us. We miss you! Rest in peace…
Our condolences to the family. Such an unimaginable pain. We pray you are at peace. Your extended family sends their love. We are praying for you all and hope your hearts can heal from his absence. As a mother and as a sister I can't imagine the pain… We'll be thinking of you and your family. 💕
Hugo, I wish you could see how many people you left behind that loved you. Thank you for always being such an amazing sweet kind soul. You always knew how to help me threw my insecurities and made sure I always had a smile on my face. You left us too soon, words can't describe how much you will be missed I hope that where ever you are you find happiness and peace I love and miss you forever ❤️
You will be missed. The years and memories of us from all the way back to middle school will be ones that I cherish ❤️ Rest easy
Words cannot describe how sad and heartbroken I am. I met Hugo when him and Brock were in middle school together. Hugo was quiet, always respectful and kind. He is missed beyond measure. My thoughts and prayers are with his family and friends. Rest In Peace Hugo ❤️
Hugo, there are no words I could use to describe the loss we feel. But, I feel so blessed to have been able to get to know you so well and love you. From daily volleyball matches, silverwood, watching danny Duncan, and being amazed that you could recite every single word of the spongebob movie, and so so much more!! You were such a beautiful, intelligent, kind light in this world. I wish we had more time, we will all miss you and keep you in our heart forever and always.
La luz eterna brille para El. En los atrios del padre celestial hay un lugar_dijo Jesús. Paz a los seres queridos . Mis sentimientos con ustedes amiga Marisela, esposo e hijas.
Hugito, our shy, competitive nephew. We shared the passion and respect for volleyball. I remember whenever we'd get together with family, he'd make sure I brought my net, cause no one else's measured up. I was very proud when he actually took the time to help me set up the net any time he had the chance. He'd watch me intently carefully set it up and take it down so he could do it for me the next time. Then when we played, not many liked his competitiveness, let alone to be on his team. But I was proud to be on his team. I always waited for the time that he gave me advice when I lost a ball, but it never came. The respect he had for his Tia warmed my heart. Then when he'd ask me to serve cuz I "never missed" made me proud and honored to be somewhat to his level at my age. I felt so happy when we got him to work at Costco, even for a few months, it meant I got to see him more. I will forever cherish the memories we had together. I love you Papi.
He was a hard charging Marine. Always motivated and had a fighting spirit. He will always be remembered. Never forgotten. Till Valhalla. Rest easy brother. Semper Fi.
All of our beautiful memories keep replaying in my mind and I'll forever cherish every single one of them. Love and miss you Hugo ❤️
the extended family have been thinking of you all. no words can express the sympathies. it's a void that is hard to fill. memories last a lifetime. may he always be remembered as the beautiful soul he was and bring smiles to everyone's face thinking of him.
Rest easy brother.
Love you.
May his soul find peace. His loss is felt so deeply by so many … words just don't exist. Sending love and prayers to his family and friends.
Beautiful remembrance of your loved Hugo. Sending you family much love and healing prayers. ❤️
What beautiful words, I know he is watching over you all. Deepest sympathies.
Love is eternal ❤
Rest easy Hugo
Beautiful and true words. Rest in power young one – may your heart run free and unencumbered. 🙏❤
Beautifully written, may he rest in peace.
There are no words, but we love you Marisela. We are here for you and the family and are praying for all of you.
We love and miss you Hugo! You were family to us!!