FIND AN OBITUARY
Service information is posted on our website only with approval from the family.
If you are seeking information not listed below, please contact us.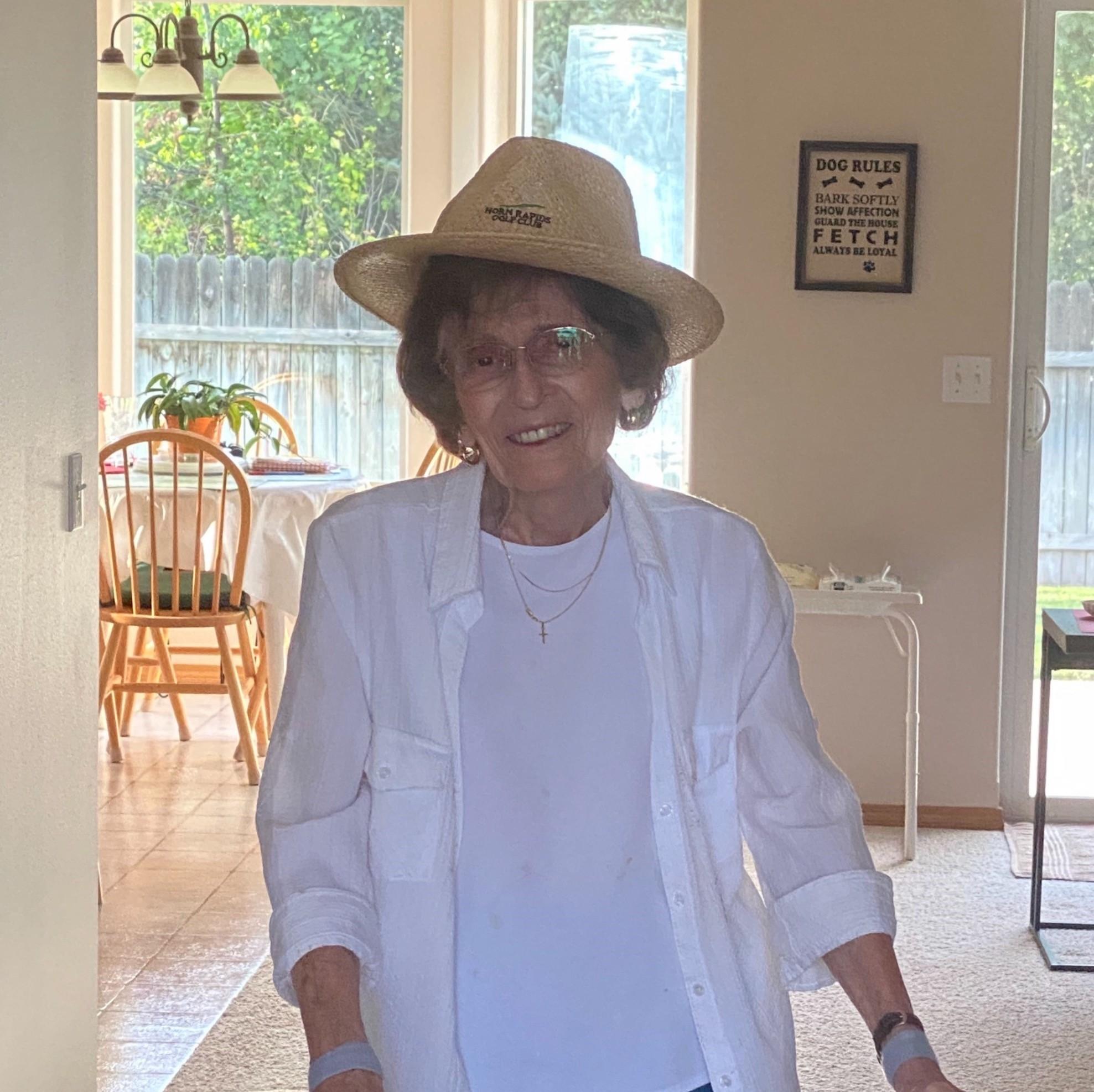 Rose M. Wagner
10/30/1938 — 03/19/2021
From Richland, WA
Watch Service
New to Livestream? Watch the tutorial.
Private Celebration of Life-Invitation Only-All are welcome to view the service via Live Streaming Button located above
Starts:
Fri, March 26, 2021, 10:00 am
Ends:
Fri, March 26, 2021, 12:00 pm
Location:
Einan's At Sunset Funeral Home
915 Bypass Highway Bldg. H Richland, WA 99352
Rose M. Wagner
On Friday, March 19th, 2021, Rose Wagner, loving wife, mother, and grandmother, passed away at age 82.
Rose was born and raised in North Dakota, where she met her husband of over 60 years, Chuck. They fell in love and married while he was in the Air Force and she was living in Minot.  They moved halfway across the country together when their eldest daughters were young children, making their home in the Tri-Cities. Their life in the Tri-Cities together spanned more than 50 years.
Rose was a devoted wife and mother, exhibiting a strength that all in her family would admire and rely upon over the years. Together, her family loved to travel around the Pacific Northwest looking for the perfect place for a rock hunt or adventure. They visited family in North Dakota as frequently as possible, and in later years Rose would often reminisce about the hot summers in Minot and the long drives across the country, children and dogs in the backseat.
She was an equally devoted grandmother, forging special relationships with each of her grandchildren. Whether making them an after-school snack, sneaking their pets extra dog treats, spoiling them at Christmastime, or beaming with pride at every birthday, graduation, baseball game, or school event she could attend, her love for her grandchildren was effusive.
Rose had a special talent for gardening, in particular her roses and had a special place in her heart for taking care of animals. She loved jewelry and a glass of white wine with dinner. She religiously watched cooking shows and read magazines, and come Thanksgiving or Christmas, her family would be clamoring for one of her famous angel food cakes, pecan pies, or German chocolate cakes. The highlights of these family gatherings were often Rose's quick wit and the light-hearted barbs she would trade with her husband. She wasn't afraid to speak her mind, or to live her life boldly and unapologetically.
Later in life, Rose would often say that years sped by faster as she aged. But while she lamented the quick pace at which time moved, she met every challenge life threw at her with a quiet strength and an appreciation for all that she had achieved, and all who she had loved, throughout her incredible life.
A funeral service will be attended by immediate family, and recorded for all those who wish to honor the life of Rose. Rose was preceded in death by her parents Peter & Rena Wentz and her daughter, Suzanne Wagner. She is survived by her husband Chuck, her daughters Nancy Miskho and LeeAnn Howes (Kevin), and her grandchildren Vanessa, Cameron, Alexandria, Hallie, Nolan, and Mason. They will miss her dearly, and think of her often.
Einan's Funeral Home is in charge of arrangements.
I think of you every day, and I see you – Rose Marie, Nana – in every single dream with me. You have perfectly regained your health now in the dream time/space, not even one year later. You are beautiful, you are strong, you are the most wise & watery Scorpio woman, you are the essence of feminine-intuitive-sensitive power, and you alone provided emotional understanding to me, no matter what, unwaveringly, with seemingly unlimited Maternal energy..
And you have the 4th House stellium to prove it!)
I love you, I love you, I love you. Thank you for being with me.
I am So Sorry for your loss. I have many childhood memories of Mrs Wagner and playing at your house! My heart breaks for you all. Cherish all the wonderful memories!May her light shine eternal!
So sorry for the loss of my Dear Sister Rose. She will be missed dearly by everyone. She touched so many people and was such a special sister. I will miss her phone calls so much.
Mrs Wagner was a wonderful mom with great advice, very loving to her daughters and there friends, she will truly be missed 😢
Dear Wagner Family,
The memorial service for Rose was very beautiful, as was she. The pictures brought back so many memories of your summer visits to Minot. Dana and I send you love and our sincerest condolences.
With deepest sympathy,
Scott and Dana Jackson
Jane Jackson
I will miss you ,you're in my heart and I love you very much you are my godmother and a friend I will miss our talking on the phone love Vonieyour niece
God bless you and your family.
My condolences to the Wagner family Rose was a very special cousin and have many special memories growing up on the farm and Minot .
My visit Aunt Rose was so sweet. I feel for Chuck. 60 years is true love. I feel for Nancy and Lee Ann and the extended family. And most importantly she is with Suzanne. Your family is in my deepest prayers. Jon
May you rest in peace Rose. You were a very sweet person, prayers to your family for strenght and healing.💕
I'm really sorry to hear about Rose. I remember her well from being over at your house in high school. My best to LeeAnn and Chuck and Nancy. We're thinking of you.
Jason
when someone you love becomes a Memory; the Memory becomes a Treasure. Rose Mary Wentz Wagner is truly a TREASURE.
May God wrap his arms around you and welcome you home. God Bless Rose.