FIND AN OBITUARY
Service information is posted on our website only with approval from the family.
If you are seeking information not listed below, please contact us.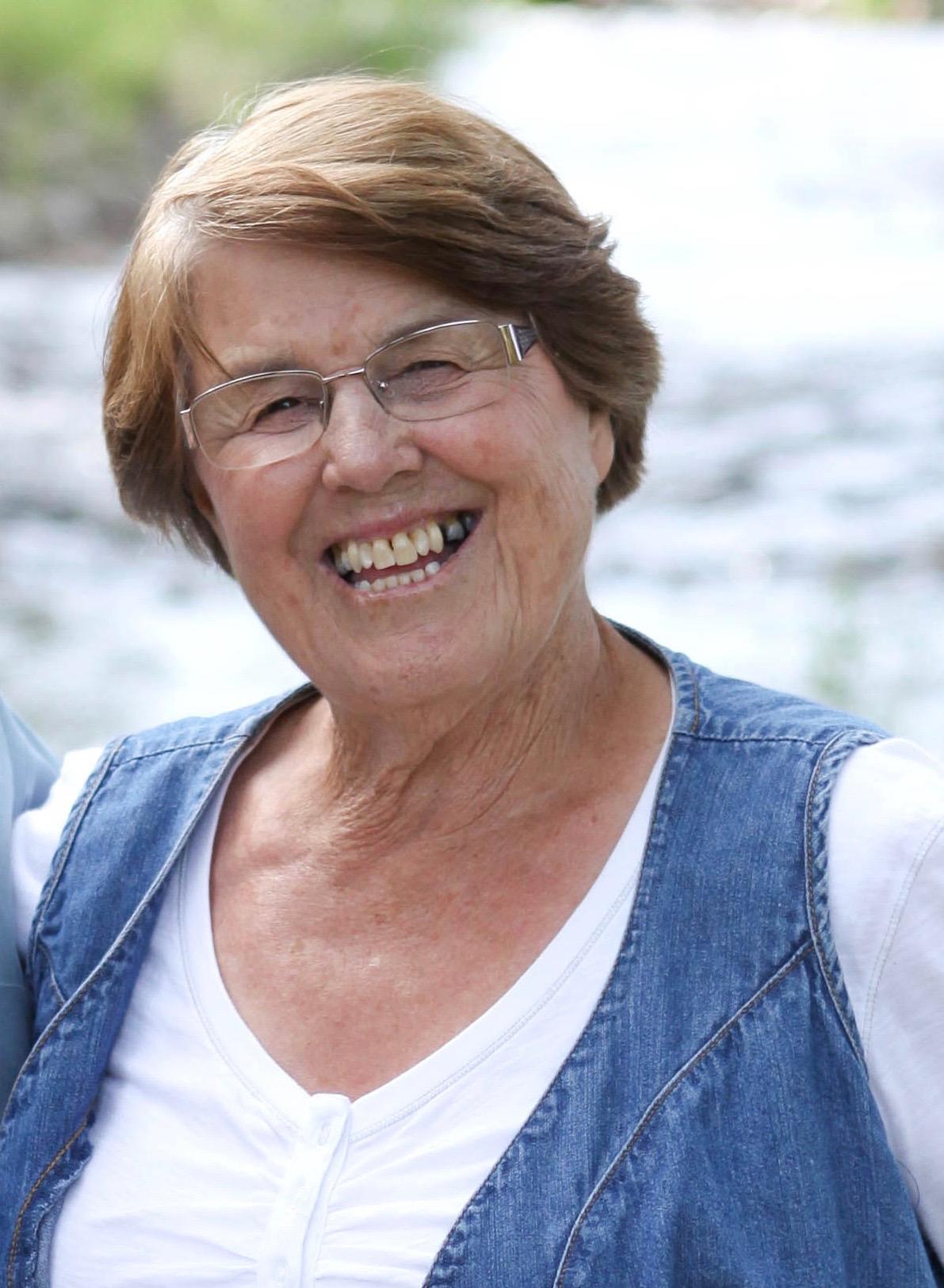 Shirley Jean Duce
05/29/1935 — 03/29/2021
From Richland, WA | Born in Shelley, ID
Watch Service
New to Livestream? Watch the tutorial.
Public Viewing
Starts:
Fri, April 2, 2021, 5:00 pm
Ends:
Fri, April 2, 2021, 8:00 pm
Funeral Service
Starts:
Sat, April 3, 2021, 11:30 am
Committal Service
Starts:
Sat, April 3, 2021, 1:00 pm
Location:
Sunset Gardens
915 Bypass Highway, Richland, WA 99352

Shirley Jean Duce
Shirley Jean Duce, age 85, passed away peacefully at home March 29, 2021 surrounded by her five loving children. She was born May 29, 1935 in Shelley, Idaho to Roland and Thelma Mitchell and worked hard on the family farm. She met Jerald Duce while attending Firth High School and married soon after graduation. They built a beautiful home in Shelley Idaho, lived in Tremonton, Utah, and raised their family in Richland, Washington. After retirement, they spent 15 years in Hamilton, Montana before returning to Richland.
Mom valued hard work and was blessed with a long life of boundless energy. She lived selflessly with integrity and service to others. She was humble, kind, and loving. She noticed and enjoyed the simple pleasures in life. Never complaining and always thanking, she had a quick wit, a signature laugh and well-timed humor. She loved gardening and was a talented seamstress giving away most of her creations. She appreciated order and cleanliness, and continually pursued life-long learning. Above all, she loved little children.
Later in life she earned her college degree and realized her dream of becoming a teacher. She could have earned several advanced degrees with all the credits earned through continuing education. She was revered as one of the best loved Kindergarten teachers in Richland where she taught for nearly 20 years. Prior to that, she was instrumental in developing and running Columbia Basin College's early childhood preschool programs. For her, teaching was as natural as breathing air, and she was still teaching her children up until her final breath on earth.
She was a faithful and devoted member of the Church of Jesus Christ of Latter-Day Saints and held many positions of service throughout her life, primarily teaching young children. She wrote, "I pray constantly for my children and grandchildren… I want them to feel a legacy of love from Heavenly Father, their own parents, and from me their grandmother."
Shirley was recently preceded in death by her husband Jerald Duce, and her sister Mavanee Steele (just 2 weeks prior) as well as 3 grandsons and 1 great-grandson. She is survived by her brothers Jack and Derryle Mitchell and sister Yolon Stolworthy. She is also survived by her daughters: Sheila (Noel Peine) of Sagle, Idaho, and their children Ryan, Shaun, Kristyn, Ranonya and Shardan; Kathy (Art Carlson) of Benton City and their children Amber, Aaron, Sarah, and Daniel; Lisa Stade of Benton City and her children Chelsey, Haley, and Rachelle; and Jerri Smith of Richland and her children Lynsey, Kaylene, and Daniel. And her son Jay (Stacie Duce) of Hamilton, Montana and their children Rylie, Baylie, BreAnn, Landon, Jaycie, Brayden, Lexie, and Leah. Plus, 38 great-grandchildren, 1 great-great granddaughter and many nephews and nieces who were deeply loved and cherished.
Family and friends are invited to visit Friday, April 2, 2021 from 5:00 pm until 8:00 pm at Events at Sunset Gardens in Richland. Services will be held at The Church of Jesus Christ of Latter-day Saints, 1720 Thayer Drive in Richland on Saturday, April 3, 2021 at 11:30 am followed by interment at Sunset Gardens at 1:00 pm. Our Easter weekend memorial would not be complete without an egg hunt for the children – one of her favorite traditions. In her memory, be sure to enjoy the lilacs this Spring and read a book to a child.
To the family of Shirley, so sorry to have missed attending the funeral of Shirley, We the Geiger family have so many memories of living across the street from the Duce's when we moved to Richland, Wa. in 1968 and know the kindness shown to us by Shirley and her husband and family. She was a wonderful lady and most generous of her time. God Bless her and may she rest in peace.
Love and prayers to all of you, Ron, Eileen, Gary, Bryce and family
Mrs. Duce was one of the sweetest people I have ever met in my life! Always smiling and happy to greet you! She worked for my parents during her cleaning days! Hardest working person in Richland. Then I had the honor of working with her when I taught PE. To the Duce family, please accept my condolences! Your Mom was a joy and definitely will be missed!!!
Shirley, you were a wonderful woman and you will be greatly missed.
For Lisa and all of her family I am so sorry for your loss. Even though I never met your mom I feel like I know her from her stories and sharing some of her recipes. All the people who ever worked with her while she was teaching loved her deeply. She raised my friend Lisa with loving devotion and strong determination and a deep love for family and friends and humanity. This I do know Lisa's mom will be deeply missed forever and never forgotten.
Mrs. Duce was my Kindergarten teacher at Tapteal Elementary in Richland, WA (1989-ish). I remember her always smiling and being so kind and caring in the classroom. We learned about baby chicks as we hatched them from an incubator as well as learning our letters of the alphabet that had hands, feet, hats, and hair! Thank you Mrs. Duce for being my first teacher on school that I can remember. I also went on to college to specialize in early childhood development. ❤️
Shirley and Jerry were our neighbors for many years and I had the great privilege of teaching with Shirley at Tapteal. What a gift she has been to our community! Her obituary is very beautiful and eloquently expresses her compassionate heart, work ethic, many talents and love of family & friends. She touched so many lives! Prayers and love to Shirley's family.
Grandma Duce was the hardest worker I've ever known. Her incredible work ethic was obvious when she would stain wood, pull weeds and pick raspberries longer than me and all my siblings. She perfected the art of removing stains from clothes, making rolls, and quilting. I always appreciated hearing her loud cheers from the stands during my basketball games. Grandma had a passion for learning. She instilled in me the importance of gaining an education and serving others.
My family had the privilege of Mrs Duce as a kindergarten teacher for both my girls , I feel so bless that they had the privilege of starting their educational journey with a teacher as caring , loving and devoted as her . She absolutely made a difference in my young girls and I am so thankful we got to be apart of such a wonder legacy she left at Tapteal , my youngest was the last year she taught. I remember being so grateful she did not Retired the year before. She was so amazing
We are so blessed for knowing Shirley in her Hamilton years. What a treasure and a wonderful teacher, even to those of us who were long past Kindergarten. Shirley will always remain in my heart as that happy, smiling, loving, sister who did so much for others. She was truly an angel among us. Happy are her loved ones in Heaven to have her rejoin them now. I look forward to the day when I will see her again and we will laugh together once more.
Mrs. Duce (Shirley) was my daughter Caitlin's Kindergarten teacher at Tapteal Elementary. She was loving, caring and had a love for teachimg. I was very fortunate to have been her Kindergarten Para for a number of years at Tapteal. I loved her joyful laugh and friendship, Prayers and comfort to her family.
With love,
Julianne Bishop
Thank you, Shirley, for being my friend, for teaching my daughter, for teaching so many, and loving so many. Thank you for your warmth, unconditional love to everyone, and your example. I treasure my years with you at Tapteal Elementary–sweet memories.
What a blessing it has been and shall remain so to share your love and friendship. We all will miss your your bright cheery smile. RIP Shirley
I knew Shirley as a beloved kindergarten teacher at Tapteal school . She taught my 3 children and helped them build confidence and knowledge with her love and her kind ways. I taught 3 and 2nd grade at the same school. She graciously allowed me to come in and help during my breaks. Always cheerful, always positive, she had time for each and every child. Her room radiated love. I knew my children were in good hands. We love you, Shirley.
I am so sorry for the loss of Shirley—a ray of sunshine in our world. I was a kindergarten teacher with her and will never forget her encouragement, love, smile and laugh. She was a special person!
Dearest Duce Family!! We love your Shirley!! She was such an inspiration, we always felt loved by her!! We are sending prayers of comfort and love. The Montana Smiths
Jay and Stacie,
Thank you so much for introducing me to Shirley and Jerald. They were such a precious couple. I truly was blessed to have known them. Troy, the boys, and I are lifting your family up, praying that you find comfort in your many cherished memories. We know you will miss them greatly, but rejoice that they are with their Savior.
May God hold you tight,
Kerry, Troy, Tristan and Tanner
Love you so much Grandma!! she always knew how to keep our minds and tummys full!! Her love of learning and children were definitely passed down through the generations.