FIND AN OBITUARY
Service information is posted on our website only with approval from the family.
If you are seeking information not listed below, please contact us.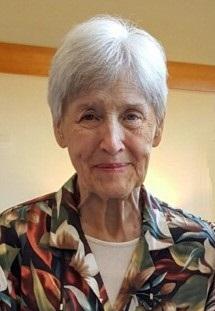 Virginia Shipler
04/17/1933 — 03/25/2021
» New to Livestream? Watch the tutorial.
Visitation
Starts:
Fri, April 2, 2021, 11:00 am
Ends:
Fri, April 2, 2021, 1:00 pm
Location:
Einan's At Sunset Funeral Home
915 Bypass Highway Bldg. H Richland, WA 99352
Graveside
Starts:
Fri, April 2, 2021, 1:00 pm
Ends:
Fri, April 2, 2021, 2:00 pm
Location:
Sunset Gardens
915 Bypass Highway, Richland, WA 99352

Virginia Shipler
Virginia Elizabeth (Thurman) Shipler
Richland, Washington
Visitation: Einan's At Sunset Chapel, Richland, Wa, Friday, April 2, 2021 from 11:00 AM to 1:00 PM.
Graveside Service: Sunset Memorial Gardens, Richland, Wa, Friday, April 2, 2021 at 1:00 PM.
Virginia Elizabeth "Ginny Bess" Thurman was born April 17, 1933, in Le Flore County, Oklahoma, the second child of Charles and Lela Thurman. She passed away on March 25, 2021.
Gin spent the first few years of her life in Oklahoma. She moved to Oregon with her parents and older brother in 1936 and spent the rest of her school years in Klamath Falls. During her Jr. High and High School years, she took piano and dance and was involved in several clubs and school activities. She had many friends and was active in extra-curricular activities and her church. She sang in the choir. In high school, she concentrated her studies in the studies in the social sciences, language, and business courses and was a member of the Rally Squad.
During her sophomore year, Dillard (Dill) Shipler moved to town with his family. Dill was to be her future husband. On December 26, 1950, Gin married Dill and moved with him to San Antonio, Texas, where he was in training in the army. Gin finished her high school education there and moved with Dill to Colorado Springs, Colorado to finish his training before being sent to Korea. These early moves were the harbinger of many moves to be made with Dill during his and her education and professional work.
Gin and Dill raised three children who have enhanced the family with nine grandchildren, 15 great-grandchildren, and three great-great-grandchildren.
Gin started her under-graduate education in Oregon and finished her B.A. Degree in Social Sciences at Central Washington University. She completed her Masters in Librarianship, with Distinction, at the University of Washington. In 1977, she put her education to use as a Librarian at Columbia Basin College in Richland, Washington and, in 1978, as a Project Manager and User Advisor for OCLC, Inc. in Columbus, Ohio serving five Mid-Western States for five years. Her projects included development and implementation of serials control and union list software for The Library of Congress and its implementation through state Library Networks, the International Federation of Library Associations and Institutions, and international libraries such as the British Library, the National Library of Australia, and the National Library of Canada. In all, OCLC, Inc. was the tool for sharing library resources for an international community of over 6,000 libraries.
In 1983, Gin followed Dill to Aiken, South Carolina where they lived for five years. Prior to the move, Gin "retires" so she could spend more time and travel with Dill. Dill and her years on and near the East Cost were havens for her love of history and traveling far and wide from Maine to Florida, and from Washington, DC to Pennsylvania. Later moves and travels through the Southwest and West helped fulfill her lust for history, culture, literature, and natural beauty.
Gin very much enjoyed the outdoors and spent much time with her family traveling, camping, and hiking. She and Dill owned several timeshares in Hawaii, the State of Washington, and Cancun, Mexico where they and their families spent many enjoyable weeks each year. They also have made several trips to the United Kingdom and The Republic of Ireland, and to Canada, as well as a trip to Austria.
In 1987, Dill moved back to Richland, Washington and rejoined the Pacific Northwest National Laboratory (his fourth time). Gin has been here ever since. Evidently, this move encouraged all three children to move to the State of Washington (from Oregon, California, and Alaska) for a few years. The eldest son continued to move with work to Colorado and Canada.
Through the years, Gin has continued her studies of history and cultures and has expanded into genealogy of the two families. The house is piled with books and books are continually being sent back and forth to kids and grandkids to make sure that they do not miss out on the wonders fo books and the joys of reading and learning.
Gin was preceded in death by her mother, Lela (1976), her father, Charlie (1994) and her brother, Charles (2013). She is also preceded in death by her loving husband of 68 years, Dill, who passed on July 2, 2018.