FIND AN OBITUARY
Service information is posted on our website only with approval from the family.
If you are seeking information not listed below, please contact us.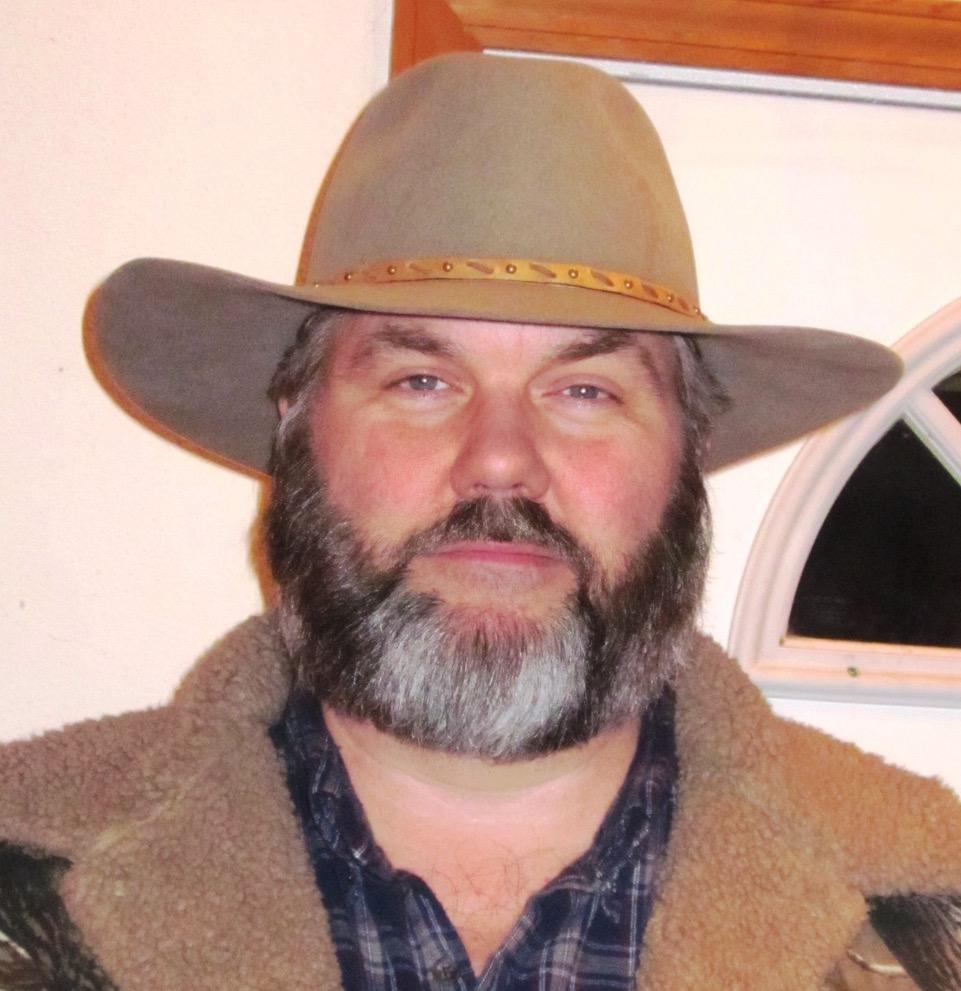 Claude Walter Landes
01/08/1963 — 04/30/2021
From West Richland, WA
Watch Service
Watch Graveside Service
New to Livestream? Watch the tutorial.
Graveside Service
Starts:
Fri, May 7, 2021, 11:00 am
Ends:
Fri, May 7, 2021, 12:00 pm
Location:
Sunset Gardens
915 Bypass Highway, Richland, WA 99352

Claude Walter Landes
Claude Landes was born in Fairhope, Alabama in 1963 to Raymond and Beverly Landes. He and his younger brother Robert were raised in Daphne, a small town East of Mobile Bay. Growing up, Claude loved sports. Ambidextrous, he was skilled at pitching left handed in Little League. In High School, Claude enjoyed participating in Track and Field events. He later showed an interest in photography, earning him the nickname "The Flash". A southern boy, him and his friend Jamie loved listening to Van Halen, AC/DC, and Molly Hatchet. In Alabama in the late seventies, you could find them riding around in their Chevy Monza by night, and hunting and fishing by day.
An electronics hobbyist and gifted mind, he enlisted in the Navy for a commitment of six years starting in October 1981 to pursue his education. Through the Navy, he was trained as a Surface Ship Nuclear Propulsion Plant Operator, often referred to colloquially as a "Navy Nuke".
In October 1983, while stationed in Idaho Falls, Idaho, Claude met the love of his life and his soulmate, Terrie. The two quickly fell in love, and they were married in Idaho Falls on April 7, 1984.
After Claude was finished with his Navy training in Idaho Falls, he and Terrie moved to San Fransisco, California, where he was stationed at the Alameda Naval Base. While in San Fransisco, Claude and his wife enjoyed participating in the Renaissance fair. Claude fashioned himself a shirt of chainmail and wore a full suit of armor, engaging in sword fights for an audience of fairgoers.
During his time in the Navy, Claude was able to travel the world, visiting the Philippines, France, Italy, Singapore, Pakistan, Australia, and Hawaii. Claude attained the rank of Petty Officer and was awarded the Navy Expeditionary Medal. After his discharge from the Navy, Claude worked as a civilian Nuclear Reactor technician in the Mare Island Naval shipyard.
After the Naval Base closure in 1994, Claude and Terrie moved to West Richland, Washington, where he began working as a Health Physics Technician at the Hanford Nuclear Site, where he would later be promoted to the position of Senior Health Physicist.
In September of 1997, Claude and Terrie gave birth to their first son Christian. A family man and loving father, Claude was overjoyed to simply hold his wife and child in his arms. In July 2004, Claude and Terrie welcomed Brendan, their second child, into the world.
Claude was a proud member of the Church of Jesus Christ of Latter-Day Saints, having been baptized in 1999 and sealed to his wife and family in the Seattle temple in the year 2000. Claude devoted himself to whichever calling the church had in store for him. Above all, Claude enjoyed serving as Scoutmaster.
Claude's love for scouting spanned his whole life. A cub scout and boy scout, later in life Claude was a mentor to many young men during his decades as a Scoutmaster. An avid sportsman, Claude loved hunting and camping. Claude felt closest to heaven in nature, where he would commune with God and admire his creation.
Possessing a lifelong passion for community involvement, Claude was generous with his time. In addition to the Boy Scouts, Claude also volunteered for the Tri-Cities Rocky Mountain Elk Foundation Chapter. He was involved with the Nelson/Schmunk VFW Post 12018, participating in many Veterans' funeral services and the annual Veterans Day Parade. A Certified Hunter Safety Instructor and Range Safety Officer, Claude loved to educate youth about safe firearm operation.
Claude had too many interests to list. Whenever he found a new hobby, he would research it and quickly became a subject matter expert. Some of his many hobbies included golfing, leatherworking, audiophile headphones, computers, custom knives, mountain biking, woodworking, and firearms.
Notable organizations Claude was a member of included the RMEF, the LT Wright Knives Pouthouse, and the Spout Springs Repeater Association. Up until the midnight before he passed, Claude was hard at work finalizing plans for an SSRA event.
Claude passed away peacefully in his sleep in the early morning on Friday April 30th, 2021. He had been diagnosed with congestive heart failure and was seeing a cardiologist.
Claude will be remembered as a shining example of devotion to one's Community, Family, and God. Claude Landes is a man who was truly thankful for all of the people in his life.
In lieu of flowers, donations can be made in Claude's name to the Rocky Mountain Elk Foundation using the link below. Use Tri-Cities as the City name. Use the following info for the family contact:
Terrie Landes
4503 Polo Way, West Richland, WA 99353
(509) 591-8978
There will be a Service at 11am on Friday, May 7th, 2021 at Sunset Memorial Gardens. The event will be live-streamed and recorded to YouTube for anyone who is not able to attend.
We would like to thank everyone who has reached out in support of our family. We are grateful for your comforting thoughts, prayers, and condolences.
What a special person. I truly enjoyed working with him. My thoughts and prayers are with you Terry – I loved hearing about how much he loved his wife and kids.
Terry, Christian, and Brendan
I am so sorry to hear about your loss. Claude was a carpool partner, coworker and Mountain biking partner. I have a mountain biking story you might like to hear. My favorite ride ever was with Claude. We rode to the top of Badger Mountain. We left in a slight rain and by the time we got to the top it was snowing very hard and we were riding at night with our lights. We were laughing so hard the whole way down. Great memories.
My family is so heart broken over this list of this wonderful man he will be miss every day. He was a son to me. love Audrey
Dear Terrie, Christian and Brendan,
There are not words sufficient to express our feelings. We love you and have you deep in our hearts and prayers. Claude was a tremendous man and friend, a giant in every way.
We love you, Karen and George
So fortunate to call him friend. Claude – one of the finest family men I have ever known. As a person, a good friend and so smart. I will miss our conversations; Doug and I will miss golfing with you. Prayers to his wonderful family.
So many great memories of the wonderful times we shared. My thoughts and prayers are with your family. You will be missed greatly.
You are my longest best friend and I love you. Til we see each other again.
Jamie
Claude was a true gentleman and I was honored to know him for far too short a time. 73, my friend.
Bob has been a dear friend to us! We met him years ago when he and my daughter, Tammy Decker, met. He often talked of his brother in Washington and had nothing but loving words of Claude! I am sending my hugs and prayers to Terrie, Bob and his family.
Please know you are in out thoughts, and in our hearts!
David and Pam Peters
You will be missed Claude! I enjoyed working with you in Scouting and other endeavors! You are a great soul!!
Such a sad loss. Claude will be missed. I enjoyed visits with him whenever we would meet.
My heart broke and tears spilt over when I heard this giant of a man had left us.
His bear hugs were fierce and completely all encompassing.
He was a MAN among men, loved by many, but none could top the love of his wife.
If every marriage could experience this bond the world would see a mighty change.
To his children, family, and Terrie go my deepest sorrow and love.
They are inheritors of natural love and compassion, granted to them by a man who gave it so freely.
Biggest hug to you, my friend, Terrie.
I love you, Jana Millet
Terrie, Christian and Brendan, What a great mentor he was to so many. Always enjoyed visiting with him, he was very passionate on so many of his favorite hobbies and interests. I know you have a great many memories, hold them dear to your heart. My thoughts and many prayers are said for you. I will take those thoughts and prayers to the mountains the next time I go. Peace and God Bless.
Terrie and family,
I am so sorry for your loss. I enjoyed the time I got to spend with him at Blade West. What a great man…I am blessed to have called him friend. Recently he had been mentoring me and helping me get my HAM license. When I passed my test I think he was as excited as I was. He was a big part of our Pout House forum and always interacted and helped the new guys find their way. I will miss texting with him about knives and radios. May God Bless You and your family.
With my love and condolences
LT
What a beautiful man Claude was! His love of his family, his passion for his knives and his kind and gentle spirit are all hallmarks of the gentle giant Claude was. Claude was an active member of the Spout Springs repeater Association, and was serving the group as a volunteer in an event. Claude planned meticulously our event, and was beyond anxious to see it to fruition. Claude was a joy to work with never negative and most encouraging. He was so proud of his sons too. Claude was so excited to witness Brendan obtain his Amateur Radio license the day after Claude went to sleep. Claude had smartly planned to have his sons work with him as helpers at the event he planned. Only one day after Claude went to sleep, his sons showed up to fulfill their assigned positions, saying only that "Dad wanted us here and we are here to make him proud"! My goodness, I cannot imagine how proud Claude would be in his boys! Wow, powerful young men of honor and integrity.
That spoke volumes to me and will speak to anyone, the integrity and honor he instilled in his children. What a treasured family Claude had! Well done Claude, well done friend! You certainly did your job as a father, and husband to such a loving family. Love you buddy!
Grief is intense love, with nowhere to go. We grieve with you Terri, Christian and Brendan, our love and prayers to your family during this most challenging time, from all of us at the Spout Springs Repeater Association. Thank you for sharing Claude with us! It is with tear filled eyes that I long to see him again. Until we meet again buddy…we will miss you terribly.
Dear Terrie, I know that words cannot express well the feelings and emotions that I have in this moment for you and your family, so I am sending a Chilean hug to you and all other prayers that you and your kids need in this time. God will bless you and remember that families are eternal. With love, Luis N Cuevas
Our love and prayers. What an amazing man he was. He will be sorely missed.
Landes family,
I am so sorry for your loss and am still in shock as I know you are. I cherish my time working and hunting with Claude, and will always remember some of the great times I had in his company. Your loss will never got away, but it will get better.
Terry & I are thinking of & praying for you & the family. He was a special man & his contributions will not be forgotten.
Hugs!
I'm so very sad you're not with us my friend, but I'm glad to have read more about your interesting life and that you were such a positive influence on so many. We met through the knife community but I know if we were neighbors, we would have been the best of buds. See you on the other side brother, I'll never forget you and honored to have known you.
Terrie and boys, I heard today he passed last week. I was talking with him Tuesday and so sorry for the loss. My heart goes out to you.