FIND AN OBITUARY
Service information is posted on our website only with approval from the family.
If you are seeking information not listed below, please contact us.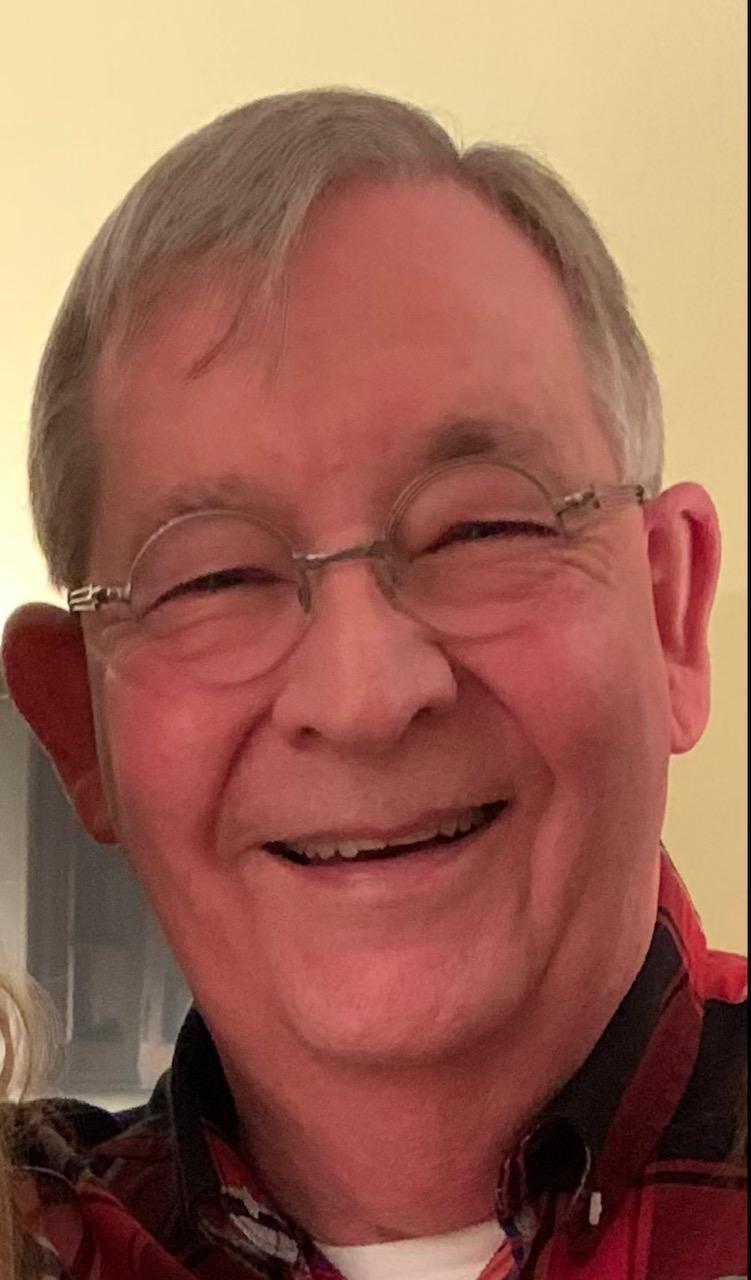 Kieth Richard Banta
08/10/1952 — 04/24/2021
From Richland, WA | Born in Lawrence, KS
» New to Livestream? Watch the tutorial.
Celebration of Life
Starts:
Sat, May 22, 2021, 2:00 pm
Location:
Richland Baptist Church
1632 George Washington Way, Richland, WA 99354

Kieth Richard Banta
Kieth was born August 10, 1952 to John Jr. and Mary Banta. He served his country for six years as a submariner on the USS Sam Houston. Following his time on Active Duty, he worked at Hanford as an HR specialist until retirement. Additionally, he was also called to be a Pastor and Elder at Crossroads Bible Church and Quinault Baptist Church. Kieth is survived by his wife, Ann, of 49 years; his children, Amie, Aaron, Adam, Amanda, and their spouses; as well as his seven precious grandchildren. Also surviving is his brother, Chris and his family.
Kieth's Celebration of Life will be held Saturday, May 22nd at 2 p.m. at Richland Baptist Church (1632 George Washington Way, Richland, WA 99354). All are welcome to attend. For those so led, please consider making a donation to The Chaplaincy (www.chaplaincyhealthcare.org) in Kieth's name in lieu of gifts or flowers. Out of respect for the family and others, please plan to follow all current state guidelines for mask wear and social distancing should you plan to attend the celebration.
I am sad to learn of Keith's passing but ever so grateful to have known and worked with him. I'm sure it is no coincidence that I ran into him at Fred Meyer many months ago and was able to visit a bit. Despite his health situation, the trademark smile, wit, wisdom and faith were clearly present.
I have no doubt that he is walking with the Father and rejoicing in ways we cannot imagine.
Blessings to his wife and family.
Kieth was and is my friend, mentor, and someone I looked up to. We once had a conversation about love and who we love . I talked to him about certain people that I had a hard time talking to. He said, "thats easy Abner", "Just share with them Jesus. They need Jesus and so give them the best gift. If they try to fight you or have a heated argument. Just give them Jesus" That stuck with me. Thank you Kieth for being a great example. You always mentioned how you were not a perfect man and we all knew that, but we also knew and admired your wonderful side. I love you my friend. To the Banta family, I love you guys. I wish I could be there hugging you all. Hope to see you soon.
I am very sorry to hear of Kieth's passing. He was extremely knowledgeable and helpful and I enjoyed working with him for many years in Human Resources. Loved listening to his stories and his love for his wife and family.
The Banta Family,
We are very sorry to hear of Kieth's passing. He was a great friend as our children grew up together and a well respected man at work as well. We wish that the good times you shared with him will be the ones to take to heart and cherish them forever. Blessings to you all, Dave and Ellen Marsh
I'm heartbroken for us all that he's gone way too soon, but blessed to have known him. Kieth was my HR mentor for years and a respected coworker. I treasured our talks and still use his advice. Just a couple of months ago I was telling someone that one of my favorite HR coworker's (Kieth) told me, "when you have to deliver tough news to an employee, make sure you leave them with their dignity." Kieth was a role model to so many & was a kind, intelligent, ethical, and caring professional. He sure made this world a better place.
RIP my friend. Thank you for all you did as a true servant leader. You are deeply missed. ❤️
We were so sorry to hear of Kieths passing. He was a wonderful and caring man. Our condolences to Ann and the family. God bless you with His comfort and peace.
Quinault Baptist church is going to miss this man. He was an inspiration to many of the men in our church family the way that he loved his family and counseled the church. God used him to save my life and my family at one point. I will never ever forget this….for an entire year at one point he got up and met me for coffee @ 5am every Wednesday to counsel and listen to me. He never missed. He always had a good word to say. He always pointed me to Jesus. He pushed his morning responsibilities back to meet and love on a broken young man. He is a great example of a selfless heart who wanted to glorify God through his love of the church members. May we all be driven by the way he lived his life for others. Prayers are continually going for their family for their comfort and peace during this time…
I didn't mean for my "comment"(below) about Kieth to be mis-accepted as something bad or negative about Kieth….. but because he and about 99% of all those guys I worked with at FFTF were former Navy nukes…. and I was the only Airman in the bunch…. and those "guys" never let me forget "who was who". The inter-service "rivalry" was all in fun…. and sometimes even funny.
May 9, 2021
I worked with Kieth for many years at the Hanford site (FFTF). Kieth was one of the most (if not THE most) conscientious guy I ever met. (That was EXACTLY the "way to be" for the work he did.) If Kieth said the reactor was "OK to proceed with startup"…… you knew the entire plant (and half of the county) was perfect…. and he was working on getting that "re-confirmed". Then, sure enough, a short time later, he'd return (with a big grin") and report, "I got it fixed". (Kieth, I'm gonna get in the last word here…. "For being a Navy $%#@, you would have been a good Airman.)
Ann, Amie, Adam, Aaron, Amanda, and families,
I am so sorry to hear of the loss of Keith. He was always such a gentle soul and kind hearted, compassionate man. My prayer for you is for the loving arms of our Lord God hold you close and wrap you in His comforting peace.
So very sorry for your loss Banta family. Kieth and I worked together at Hanford. Kieth was respected not only for his professionalism but also his willingness to assist anyone who needed help. A truly exceptional human being.
Ann and family. I am So sorry to hear of Kieth's passing. Sending prayers and many hugs!
My condolences to Ann and the entire family. Kieth and I were close friends in High School. We even worked together at the Varsity Theater where he met Ann his future wife. My thoughts go out to all those touched by his class.
One of my most favorite coworkers of all time.
My condolences to the Banta family. Keith and I were team mates on the Lawrence High School gymnastics team. You couldn't ask for a better team mate, he was always a class act. He carried himself with dignity and poise, and always a smile. I'm sure he will be missed by many, but also remembered fondly by all. Godspeed!
Kieth was one of those unusual people that is genuine to the core. You could take one look at him and know he was sincere. He was genuinely good because he let the Spirit of God lead him in everything. When working with him at Crossroads, I knew I could trust that every decision and opinion had been preceded by prayer and careful thought. I know he will be terribly missed, but am so thankful that we will see him again in the Kingdom, "soon and very soon".
Oh Ann, my heart just dropped to the bottom of my feet. I had no idea Kieth was so ill. I don't even know what to say. Memories of playing cards together, our apartments on top of each other, seeing our guys in their uniforms, our guys having to go out on their subs for months at a time, our visit to Washington and your hospitality while we were there, the beautiful family you both created…….
Please know that you are in our ❤️'S and prayers!
I first met Keith in grade school in Lawrence. I remember in high school what a gentleman he was and so kind. Years later when researching the Banta line in my family, I often thought of Keith. Today I learned we were related. Blessings on your family.
There was a time in high school that Keith was a very good friend of mine during a frustrating year. He was always kind and supportive. This saddens me, but know he is making friends in other places. Peace.
Dear Ann and family,
The passing of this good man touches me. He was smart, kind, loyal and loved those around him. We have loved your Christmas cards through the years and regret our contact has been much too scarce.
Debby and I embrace you, albeit from great distance.
Love,
Andy and Debby Benton
Edmond, OK
Ann and Family,
Love and prayers for your loss. I am thankful for Kieth's sharing his love for Jesus each day. He is in his Heavenly Father's arms now for eternity.
Your sister in Christ, Patti
Prayers and hugs, Banta family. 💔 I'm so sorry for your loss. Praying God will give you comfort and strength day by day, hour by hour and minute my minute as you grieve.
We are so sad to hear of Keith's passing. We'll be keeping all of you in our thoughts and prayers. We pray that you'll find comfort in your memories of him and in the knowledge that he is safe in the arms of Jesus. Our sincerest condolences and love,
We have been neighbors since I was in the first grade. I remember playing down the block and you always waving and smiling at me. You were such a kind person and I will always have fond memories. Rest in peace
My condolences Banta Family. I have many fond memories of your family and the leadership Mr. Banta showed in the church we attended together.
I'm so sad to hear of Keith's passing. My heart goes out to the whole Banta family. I know how much Keith was loved.
RiP KDawg…thanks for taking care of me like you were my dad too.
Love – KDawg
Rest in peace and in such a wonderful place my brother!
I love you daddy!
I'm so sorry to hear about Keith's passing. May God comfort Anne and the rest of your family during this time.
Kieth will be missed until we're reunited again in heaven. Not only were we co-workers, we were friends! I'm still grateful for his assistance and reassurance during the months of uncertainty before I was laid off. I didn't realize how ready I was for early retirement until I got there and he made the process easier. I'm blessed to have been among those he called friend.
Sincere Condolences to Kieth's family. May your many great memories and the love of family and friends comfort you at this time.
I worked with Kieth at Hanford for many years. I remember him as a very knowledgeable HR guy, but more for his caring attitude, kindness, and great smile and sense of humor. He will be missed.
So sorry for your loss. Holding you up in prayer. Love you. Joy
Please accept my condolences for the loss of your husband, father, and grandfather. The world was a better place because of him.