FIND AN OBITUARY
Service information is posted on our website only with approval from the family.
If you are seeking information not listed below, please contact us.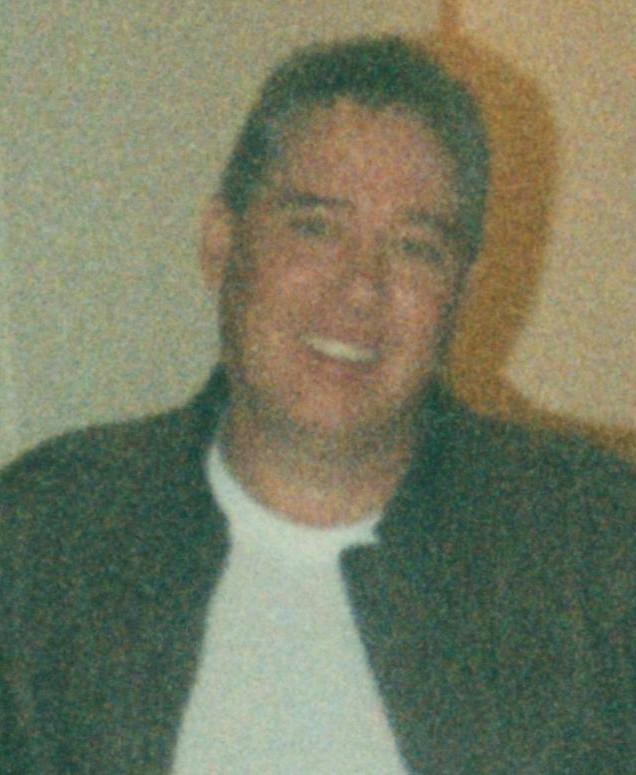 Nicholas C. Waligura
05/13/1950 — 04/12/2021
From Richland, WA | Born in Pasco, WA
Celebration of Life
Starts:
Fri, April 23, 2021, 11:30 am
Ends:
Fri, April 23, 2021, 12:00 pm
Graveside Inurnment
Starts:
Fri, April 23, 2021, 12:00 pm
Ends:
Fri, April 23, 2021, 1:00 pm
Location:
Sunset Gardens
915 Bypass Highway Richland, WA 99352
Nicholas C. Waligura
Nicholas C. Waligura
It is with great sadness that the family of Nicholas (Nick) Waligura, announce his sudden passing on Monday, April 12, 2021, at the age of 70 years.
Nick was born in Pasco, WA on May 13, 1950; and lived most of his life in Richland, WA.  During his early years, Nick was fortunate to travel to many great places, such as Vienna, Austria with his parents and sisters. Nick attended high school in Vienna, Austria and learned a lot through this experience.  He returned to Richland after high school and started his career and family life. It was in Richland that he met his first wife, Mary, and had their son, Blaine, while also raising his two stepchildren, Misty and Dustin.
Nick was a career Chemical Technician, working for Fluor Hanford on the Hanford Nuclear Reservation.  Those who knew Nick describe him as extremely smart, which was reflected in his work.  He retired in 2012, where he was able to enjoy his golden years with his family and friends.
In 1987, Nick met his fiancé, Janet.  They immediately developed a great friendship and love; and shared a passion for music, cooking, and relaxing on their back porch.  Nick was always surrounded by friends that loved him.  He was such a caring, fun, smart, and easy going person.  He had a zest for life.  Nick's  love for  his son, Blaine, and his granddaughter, Weslynn was ever present in his actions and stories.  He really enjoyed every minute spent with them.  Nick's dog, Malcom, will sorely miss his dad, since he never left his side. He really enjoyed every minute spent with them.  Nick was a great father and grandfather.
Nick found his love for music at 16 years old, while he was in Austria. He was an extremely talented self-taught guitar player.  In addition to his love for music, he was also a classic car buff.  Nick loved to restore classic cars into beautiful pieces of art.  He was very creative and passionate about his cars.  Nick especially loved the muscle cars.  This was a hobby he shared with his son, Blaine.  Not known by everyone, but Nick used to be an avid skier.
Nick will be forever remembered by his son, Blaine; granddaughter, Weslynn; sister Elise Reubart and children, Nickolas and Catherine; sister Annie Spalding (Kevin) and children, Matthew, Martin, and Julia; and fiancé, Janet Jisa, and her children. Nick was predeceased by his parents, Arthur and Helen Waligura.
A Funeral Service in memory of Nick will be held on Friday, April 23, 2021 at 11:30 am at Einan's Funeral Home Chapel in Richland – graveside burial immediately following the funeral service.
It has been years since I've been in touch with Nick or Janet but I will never forget the kindness he shared with all. His music, Yamasa BBQ chicken, Chili, Hot Buttered Rums and many, many Rain Dogs later, his stories. Nick had a very kind soul that left a piece behind with everyone who knew him. Blessings to his family. You will be missed and may you rest in peace Split!
on Christmas Eve, Nick walked in the snow with just his slippers to bring me cookies. He and Froggy knew I lived alone. It was such a kind gesture, it made me tear up. I was so afraid he would fall in the snow because Christmas Eve we had gotten a bad storm, but he made it back across the street to his house. The words from both of them to me, "Merry Christmas Nick" never met so much in my life. It was my first Christmas ever alone. And I didn't feel alone after that.
whenever I saw him again we would talk about the weather and just every ordinary things, but gosh I wish I would've asked him more about his life and who he was as a person. I regret that.
I saw him a few days before he died climbing into his truck and I thought to myself, "man, he gets around really well. " I don't know why I just made note of that.
The last time I saw him was Sunday night. He was sitting on the steps with his arms draped around his dog. it was like a tender moment and I don't think I've ever seen him sitting on the steps before.. it didn't feel like a right time to say hi, though I considered it, I decided at the last minute to not interrupt.
Another regret.
Life changes in an instant. Everything here is fleeting. Just another reminder in this beautiful life.
One thing is for sure, Nick was a beautiful soul. That was obvious to all who came in his path.
Rest in Peace Nick and God Bless!!
I miss the good old days of my sons and Blaine Waligura playing Little League baseball on Joe And Ken's teams!! Nick was always Kind and welcoming and I enjoyed our conversations!!
I'm so sorry for your loss Blaine and Froggy!!
Blessings… Steve JoEtta Brandon and Brock Miller
So many good memories with Nick and Froggy since we were kids! Listening to music.. eating good food.. laughing. I'll forever cherish those memories.
Love you all and sending prayers your way!
Rest in paradise Nick
Puff daddy so sad to hear that you have passed But i know that you are having fun in heaven and one day we will play again and frog will be cooking her famous stir fry meal so from now till then when we meet again you be ready to rock
miss you love you and prays to the family for your loss
RIP puff daddy
Years of music and friendship. Really more like family. From playing two piece, guitar and piano, in the living room at Red Mountain, to years of playing together as The Red Mountain Band (and fiends) with Billy, and Fred, and Bobby, and Dave, and others that passed through and added their harmony. Froggy, is that sign still in your basement somewhere? Good times, good food, and occasional good music as well. We have crested our peak on Red Mountain, and are slip-sliding down the other side. Thanks for all the memories Nicholas. There were good and bad, as families will encounter. When I look back, it is the larger stack of good ones that I remember the clearest. Blaine. You will always be family. Frog, that goes for you too. Love, Billy
My thoughts will be with you on this day as I will not be able to attend. Such good memories from long past. They will never be forgotten. The Red Mountain Band was the beginning of meeting Nick as lead guitar player. Many barbeques at Red Mountain Ranch. Blaine was a baby. Strength to the entire family. Love, Pattie
Very sad news but was fortunate to have lunch with nick prior to covid. So many great memories of a genuine decent man
God bless you Nick! You will be missed!