FIND AN OBITUARY
Service information is posted on our website only with approval from the family.
If you are seeking information not listed below, please contact us.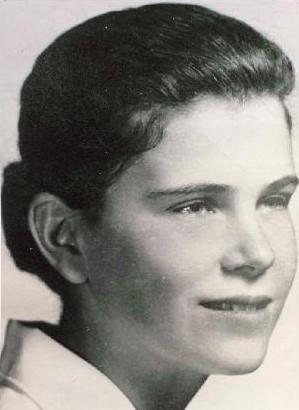 Nora Mary Jacobson
04/19/1941 — 04/16/2021
From Richland, WA | Born in Troy, NY
New to Livestream? Watch the tutorial.
Viewing
Starts:
Fri, April 30, 2021, 1:00 pm
Ends:
Fri, April 30, 2021, 2:00 pm
Location:
LDS Fourth Avenue Chapel
8120 West 4th Avenue Kennewick, WA 99336
Celebration of life
Starts:
Fri, April 30, 2021, 2:00 pm
Ends:
Fri, April 30, 2021, 3:00 pm
Location:
LDS Fourth Avenue Chapel
8120 West 4th Avenue Kennewick, WA 99336
Interment
Starts:
Fri, April 30, 2021, 3:00 pm
Ends:
Fri, April 30, 2021, 4:00 pm
Location:
Sunset Gardens
915 Bypass Highway Richland, WA 99352
Nora Mary Jacobson
Nora Mary Jacobson passed away on April 16, 2021. Nora was born in Troy, New York on April 19, 1941 to Margaret Monica Conroy and Edward James Walsh. When she was five years old her family moved outside of Mechanicville, New York where she attended school from Kindergarten until her graduation in 1958. At 19 years old she moved with her family once again to Acampo, California.  While living and working in Oakland, California at Kaiser Steel she came home to visit family.  During her visit Nora met her husband Gary while helping her parents at their local convenience store.  They were married on July 15th, 1961 in Sacramento, California.
Nora is survived by her Husband Gary Jacobson and sons Shawn Jacobson, Shannon Jacobson, Scott Jacobson, Gary Jacobson II (Janalee), and Garth Jacobson (Elizabeth), four Grandchildren Sean Jacobson, Catherine Jacobson (Tyler), Colby Jacobson, and Rylee Jacobson and two great grandchildren, Brooklyn Olson, and Riley Barnbrook as well as her Brother Michael and Sister Patty and their families.
She is preceded in death by her beloved parents and dear Sister Margaret (Kye) Hallmark.
Norah was a faithful member of The Church of Jesus Christ of Latter-Day Saints. She loved working with the members and children in her congregation.
Nora loved her family. She loved to support her children in their endeavors and interests and could always be spotted at their sporting events, Boy Scout court of honors, school events, milestones and other activities. As the years went on and she was blessed with grandchildren and great grandchildren, Nora made an effort to be involved in each of their lives. She frequently took them on trips and other outings creating memories that they continue to cherish. She also loved to spend time with her siblings as well as her husband's family with whom she is very close. She would often host family get-togethers which were a highlight for many.
Nora was a phenomenal cook and baker and created many beloved family recipes. She also loved to garden, listen to a large variety of music, and watch a wide genre of movies.  Her and her husband Gary had the blessing of living in various communities and enjoyed designing and building family homes in many of those locations. Nora also enjoyed collecting and curating decorations for her home. She will be remembered for having a keen mind and the ability to remember people, places, and events. A lover of family game nights, Nora was an expert in the game of Chickenfoot and would dominate the game. Nora loved to travel with her loved ones especially her husband Gary.  Over the years they traveled across the United States and abroad to Canada, Central America, and throughout Europe, with Ireland holding a special place in her heart.
Nora is remembered for being a kind and generous person who lived what she believed. She often reached out to others through letters and cards, by sharing meals and small gifts. She also loved talking and visiting often with family, friends, and strangers.
The family is grateful for all those who have helped Nora throughout these last few difficult years both inside and outside the home.
A viewing will be held at 1:00 PM followed by a memorial service at 2:00 PM on the 30th of April  for family and friends at The Church of Jesus Christ of Latter-day Saints at 8120 West 4th Avenue Kennewick, WA, 99336-8595.
In lieu of flowers, memorial donations can be made to the Myasthenia Gravis Foundation of America at: :  https://donate.myasthenia.org/site/Donation2?df_id=1480&mfc_pref=T&1480.donation=form1
I love you grandma. Thank you for always loving me as if I were your own.
Kimberly
To this day my heart still goes out to Nora. I'll never forget the pleasant weekend I spend doing many on the property there. Best wishes to everyone wh0 mourned.
RJ,
Masonry Vancouver Co.
https://www.masonryvancouver.co/
I am so sorry we never got to meet in person and hug. You have a beautiful family who will miss you more then you could imagine. I enjoyed the times we did get to talk..and thank you for your insight into the care of your oldest boy. I promise to take care of Shawn for you Nora. I feel as if I knew you even though we never got to hug. You are an amazing woman and that will live on in your family.
My Dearest Friend–your soul touched so many lives. Loving you and keeping you and your family close to my heart.
My sister Nora, the most caring and loving person. The best Daughter, sister, wife, mother, aunt, cousin and friend. Always put every ones needs first and made sure everyone had the greatest get togethers both with family and friends. And she was a fantastic cook.
Missing you so much already.
I have very kind memories of Nora and her hospitality when we would visit Gary, Nora and their sons. I hope they are comforted at this time and wish that I could be there with them.
Nora was a memorable woman who always welcomed me into her home when visiting Garth as a young adult. She was an amazing cook! Both Gary and Nora always spoke thoughtfully, and I cherish the memories at their home in Fremont. Saddened to hear of Nora's death, she was loved by many.