FIND AN OBITUARY
Service information is posted on our website only with approval from the family.
If you are seeking information not listed below, please contact us.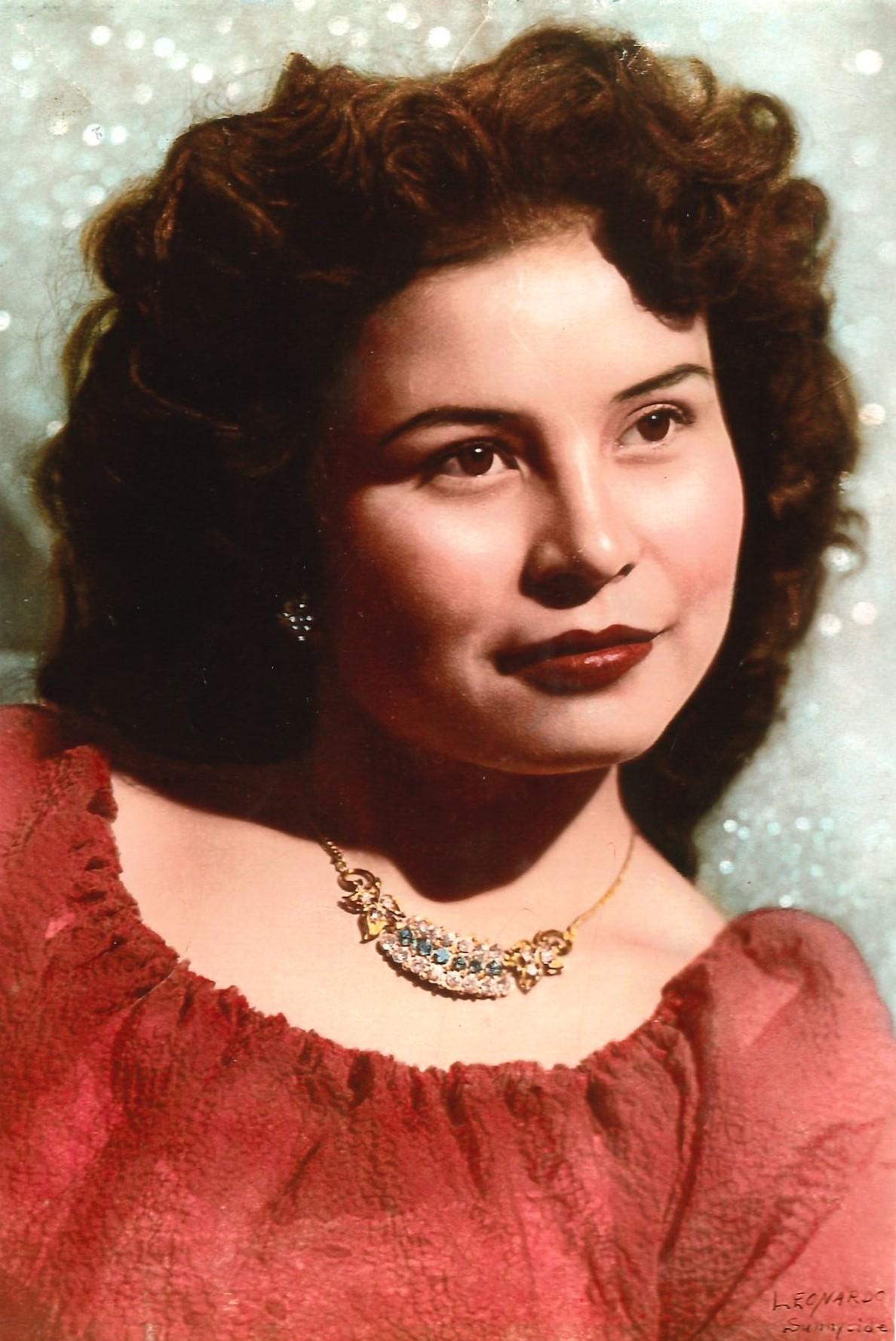 Norberta Guerra
06/06/1931 — 04/08/2021
Public Viewing
Starts:
Thu, April 15, 2021, 3:00 pm
Ends:
Thu, April 15, 2021, 6:00 pm
Funeral Mass
Starts:
Fri, April 16, 2021, 10:00 am
Ends:
Fri, April 16, 2021, 11:00 am
Graveside Service
Starts:
Fri, April 16, 2021, 12:00 pm
Ends:
Fri, April 16, 2021, 1:00 pm
Reception
Starts:
Fri, April 16, 2021, 1:30 pm
Ends:
Fri, April 16, 2021, 3:30 pm
Location:
Einan's At Sunset Funeral Home
915 Bypass Highway Bldg. H Richland, WA 99352
Norberta Guerra
Norberta (Bertha) Guerra, age 89 of West Richland, Washington passed away peacefully at home on April 8, 2021. She was born in Edinburg, Texas on June 6, 1931 to Maximo and Francisca Santoy Villanueva.  Bertha was the second of five children. She received her early education in Raymondville and Edinburg, Texas. Bertha loved school and as a child dreamed of becoming a teacher, but that was not to be. She had not quite finished sixth grade when her father became ill and was getting better.  She had to quit school to help her mother take care of the family's small farm and with numerous chores around the house. Eventually, the family gave up the farm and moved into town. When Bertha was thirteen years old, she went to work at a small general/grocery market owned by a family friend. Her $6 a week paycheck went towards paying her father's doctor bills.  As her father slowly got better, the family packed up belongings and traveled from state to state working as migrant laborers from Texas, Wyoming, California, Oregon, and Idaho. Their final destination north was the Yakima Valley in Washington state, where Bertha along with her parents and siblings worked picking various fruits and vegetables, hoeing peppermint and sugar beet fields.  At some point during this time, Bertha learned to drive a truck and worked during the hops harvest. This skill proved to be very useful later in her life. After hops harvest, the family would return home to Texas in the Rio Grande Valley. They would continue this migration loop for the next few years. During one of several trips to work in Washington, the family met Ted and Elva Clark of Zillah, Washington. The Clarks had opened El Ranchito, a unique Mexican restaurant, bakery and tortilleria, the only one of its kind in the area.  Bertha and her older sister Mary worked at El Ranchito in their late teens and early twenty's. The Clarks used their mother Francisca's recipes for enchiladas, arroz, frijoles, salsa, pan dulce and many other items on the menu. It was a friendship and collaboration that would last for several years. In 1954, Bertha met the love of her life and future husband, Luz (Louie) Guerra in Edinburg, Texas while he was on leave from the Marine Corps during the Korean War.  Her natural beauty, quick wit and sassy personality caught Louie's attention. They were married on February 12, 1955 in Edinburg, Texas. They soon moved to Washington state where all five daughters were born, and Louie worked for the Schilperoort family farm in Outlook.  The Guerra family moved to Granger, Washington in 1966 when Louie got a job as a morning route bus driver and night custodian for the Granger School district. When an opening for an afternoon route school bus driver became available, Bertha quickly applied, despite Louie's insistence that she couldn't handle such a difficult job.  Her response was, "Just watch me". She passed all the pre-requisites including the driving test and was hired. Later, she also was hired as a cook in the school kitchen eventually becoming the cook supervisor. Bertha retired from the school district in 1991. But being retired didn't mean living a leisurely life for Bertha. She took the opportunity to pursue her life-long dream to complete her education.  In May 1993, Bertha received her General Equivalent Diploma (GED) from Yakima Valley College (YVC), Grandview campus. It was a very proud moment for her and her family when she received her certificate. But, she didn't stop there. Bertha was offered and quickly accepted a part-time job as an assistant to the English as a Second Language (ESL) instructor at YVC in Grandview. This was as close to having her dream come true of becoming a teacher as she could ever imagine and she loved it! In 1998, Bertha and Louie moved to West Richland, Washington to be close to their daughters and grandchildren. Never one to sit still, Bertha enjoyed traveling, gardening, was an avid walker and enjoyed her early morning pool exercise classes at Columbia Basin Racquet Club. But, most important to Bertha was spending time with those she loved and loved her. Whether it was attending church services together at Christ the King Catholic church, holiday dinners, breakfast at Sterling's or a weekend getaway to the beach, she was happiest surrounded by her family.
Bertha was preceded in death by her parents, her husband Louie, sisters Mary Ortiz and Connie Trevino and brother Ray Villanueva. She is survived by her five daughters: Janie Salazar (Jose), Lily Parnell (Bill), Hope Guerra of West Richland; Esther Steichen (Rial) of Richland and Gloria Guerra of Pasco; 7 grandchildren: Dan, Aron, Jaime (Keonie) Salazar, Erica Richardson; Kristen (Elise) and Allison Parnell and Emily (Corey) Mirus; 3 great-grandchildren: Xzavier Gonzalez, Tyson Richardson, and Logan Parnell, with two more on the way.  She is also survived by her sister Pat (Gene) Villa of Granger and numerous nieces, nephews, and cousins. Viewing will be on Thursday, April 15, 2021, 3:00 PM to 5:00 PM with Recitation of the Rosary beginning at 5:00PM at Einan's Funeral Home in Richland, Washington. Mass of the Christian burial will be held at Christ the King Catholic Church in Richland at 10:00AM, followed by graveside services at Sunset Memorial Gardens in Richland.  Einan's Funeral Home is in charge of arrangements. Please follow current COVID-19 protocol.
We wish to thank Chaplaincy Hospice, especially Lilia, Victor and Esmeralda for your support, consult and compassion to Mom and our family. And a very special thanks to Angelina Thompson, Mom's caregiver for the last 4 years. Your devoted, compassionate, and loving care of Mom will never be forgotten; our family is forever grateful to you.
My sincere condolences to the family.