FIND AN OBITUARY
Service information is posted on our website only with approval from the family.
If you are seeking information not listed below, please contact us.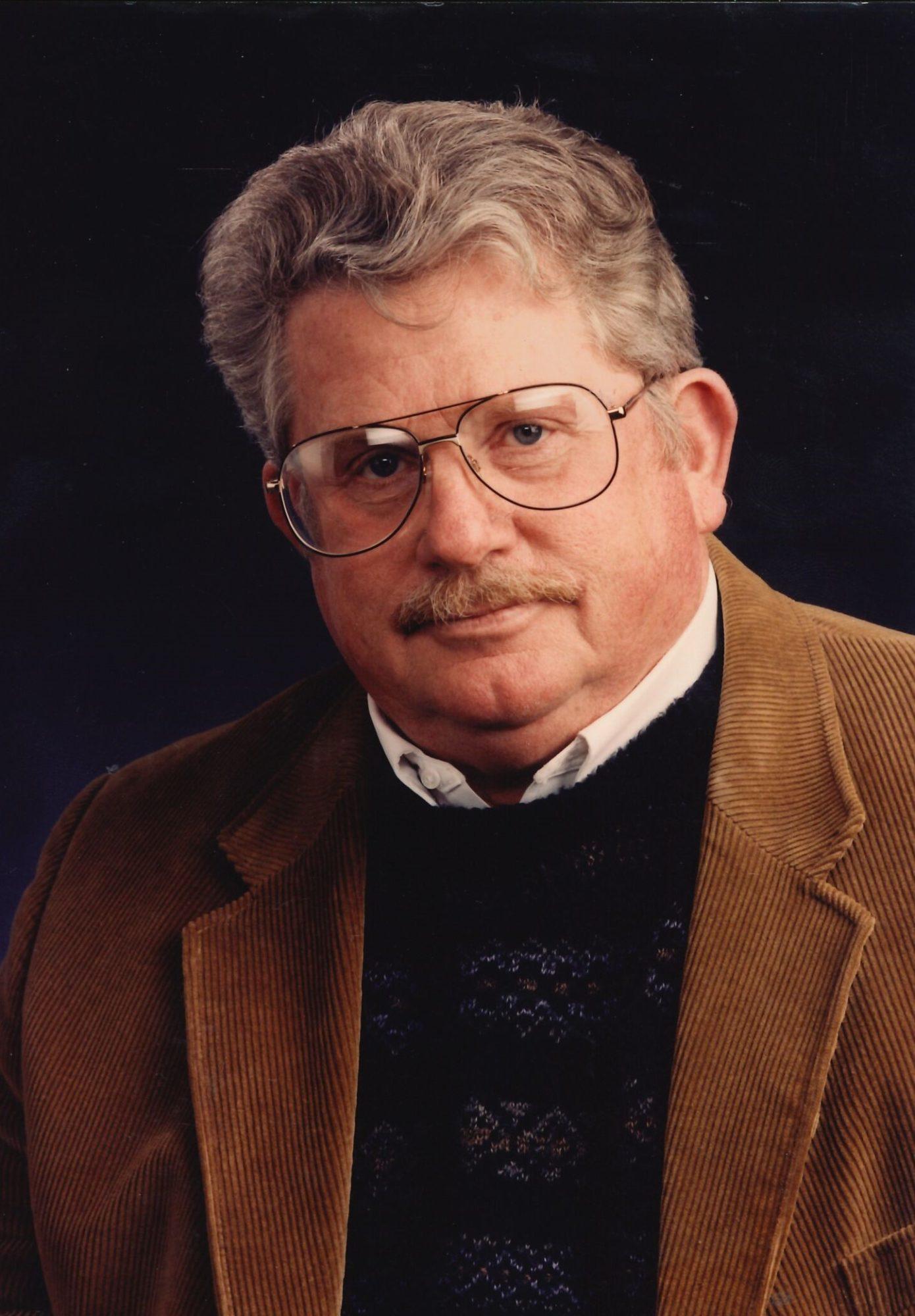 Ted "Teddy" Allen Neth
11/11/1936 — 04/29/2021
From Richland, WA | Born in Osage City, KS
New to Livestream? Watch the tutorial.
Graveside Inurnment
Starts:
Tue, May 11, 2021, 3:00 pm
Ends:
Tue, May 11, 2021, 4:00 pm
Location:
Sunset Gardens
915 Bypass Highway, Richland, WA 99352

Ted "Teddy" Allen Neth
On Thursday, April 29, 2021, Ted Allen Neth, loving husband, father, grandfather, great great-grandfather and teacher passed away peacefully in his home at the age of 84.
Ted was born on November 11, 1936 in Osage City, Kansas to Guy and Ada Neth. Ted moved to Richland, Washington with his family in 1943. There he met the love of his life Billie Lawell in second grade at Lewis and Clark Elementary. They graduated together from Columbia High School class of 1955. They married in 1957 and together raised 5 children. Ted was a star football player and attended University of Washington on a football scholarship. Ted transferred to Central Washington University to finish his undergraduate work receiving a Bachelors of Fine Art and a minor in Physics. He attended University of Idaho for his graduate work receiving his MFA in Arts and Architecture.
Ted worked at General Electric and later Battelle Pacific Northwest Laboratories as designer and illustrator. Ted joined the faculty of Columbia Basin College as professor of visual arts and then Dean of Arts and Humanities from 1968 to his retirement in 1998. Ted continued as Emeritus faculty teaching Art Appreciation until 2019.
During his time at Columbia Basin College, Ted was able to share his love of the arts with thousands of students teaching art history, graphic design, drawing, sculpture, and jewelry. Ted was able to take many students to see the great works of art throughout Europe on a number of occasions. Ted was instrumental in establishing the performing arts program at Columbia Basin College and helped to design the arts building at the college.
Ted was a visual artist who worked mostly in metal design and painting. Many of his works can be seen throughout the Tri-City community including the Tri-City Cancer Center, Sterling's Kennewick restaurant, the geese on Clearwater Ave, the sculpture on Jadwin in Richland as well as the many private pieces adorning the walls of the people in the community. Ted designed and created the winning trophies for the Columbia Cup hydroplane races as well as the trophies for the business of the year given by the Tri-City Area Commerce. Ted has left his mark on this community and many will reap the benefits from the work he put into making it a beautiful place to live.
Ted's most prized accomplishment was his family. Ted was preceded in death by his wife Billie Lee Neth, father, Guy Neth, his mother Ada Neth, brother Danny Neth and grandson, Matthew van Dyke. He is survived by his son Lee Neth(Ginny), daughter Laura van Dyke (Dr.
Peter), son Robert Neth (Ellen), daughter Mary Dallas (Stephen) and daughter Rebecca Petersen (Alan). His grandchildren Bill van Dyke, Andrew Dallas, Sean Dallas, Dr. Christina Easton (Aaric), Harly Bender, Mark van Dyke (Meara), Elaine Zirker (Austin), Margaret Petersen, Catherine Petersen, Victoria Petersen, Marshall Neth and Molly Neth. Great Grandchildren Steven Dallas, Sophia Zirker, William Zirker and his special puppy Bao Bao.
His niece, Eva Neth thinks of him almost every day. I miss you Uncle Ted, there was so much more I wanted to do with you.
To Ted's family
I send my sincere condolences.
I first met Ted when he worked in the model shop for Battelle.
As you all know, he could build anything, including models of nuclear reactors like FFTF.
While Ted has moved to heaven's art studio, his creations here will last for a long time, giving joy to those who see it.
We will all miss Ted and his creativity.
I was always excited to see and talk to Ted when we would happen upon each other. He has been an inspiration to me for over 40 years. He's one of the reasons why I teach art. I will truly miss Ted.
Ted was a beloved teacher to all who were lucky enough to take his classes. I was lucky enough to take his metalsmithing classes every term from about 2002-2004. If it weren't for him, I wouldn't be a metalsmith today.
Sending loving thoughts to his family.
Ted was a major influence and mentor for Randy Erickson, who was my husband while he attended CBC and beyond. He went to the University of Idaho on Ted's suggestion. We spent some nice times with Ted and his wife during CBC functions. when Randy taught pottery as an adjunct. Ted has a nice piece at the KID building on Ely Street as well.
Ginny and Lee, I'm very sad to hear of Ted's passing and send my condolences. He was an inspiration as my colleague and instructor. As an instructor, he encouraged me to reach beyond my perceived inadequacies. He was always kind and patient. I also considered him a friend, and throughout the years since our retirements, always enjoyed talking with him. I know his memory will remain alive not only in his art work, but in the hearts and minds of all of us who knew him. I miss him.
Ted, you have always been an inspiration and example for me as I have moved through the world as a professional artist. You were my first sculpture instructor/mentor, and a very good boss when I was teaching at Columbia Basin College. You always had my back, and kept faith in me no matter how crazy my decisions may have seemed to most people.
I will hold you in my spirit as long as I live.
Thanks you. I miss you.
Love, Tom McClelland
Ted was active in Fine Arts Radio, the community group that brought Northwest Public Radio to the Tri-Cities and the rest of the Northwest in 1982. He later designed a 3D hanging sculpture that separated the foyer from the rest of our Richland home. Not only did he create a magnificent work of art; he also engineered its hanging from ceiling to floor and convinced another CBC artist to help haul and install it, an 8-foot square piece weighing several hundred pounds. He and Billie became forever friends during that project. Our community will miss them both.
On behalf of the Tri-Cities Wine Society, and in particular, the Tri-Cities Wine Festival, our sincere condolences to Ted's family and friends. While his passing leaves a hole in many hearts and lives, what a legacy he also leaves, including for the Tri-Cities Wine Festival. From 1992 through the last festival in 2019 — yes, for 27 years — Ted created the "best-of-show" award for this annual Pacific Northwest wine competition. A true highlight of each year's event was the suspense leading up to seeing what Ted created, which then culminated in the announcement and presentation of the award to the winery with the wine judged "best" in that year's competition. Throughout the Pacific Northwest, many of the winning wineries from over the years proudly showcase these awards in their tasting rooms. They now have an even more special place in our lives and the wine festival's history. Thank you, Ted, for honoring us for so many, many years with your graciousness and incredible talent.
Becky — Your father lived an amazing life and left you with many happy memories. So sorry for your loss. Ileen Hodgson
Laura, Pete and kids- sending love, prayers, and peace during this difficult time. We love you all so much ♥️♥️🙏🏻🙏🏻 Brad, Cherie , Bradley, Tanner and Maddy
Dear Laura and Pete,
My heartfelt condolences on the loss of your Dad. What an amazing man. Hugs and prayers for peace and beautiful memories.
Ted and Billie were special friends I truly miss. Several times I drove to their house and rode with them to Richland Bomber reunions when they were held in Kennewick. Billie and I were both afflicted with poor night vision.
My last visit to their beautiful home was for a 2020 Christmas potluck, where I met Bao Bao. Ted had created a life-size Santa Claus, and he photographed each guest with Santa. Soon after, Billie gave each of us a large calendar entitled "Taco Tuesday Christmas Belles 2020." Fond memories!
I send my sympathy and deepest condolences to the family. Ted and Billie live tenderly in my heart.