FIND AN OBITUARY
Service information is posted on our website only with approval from the family.
If you are seeking information not listed below, please contact us.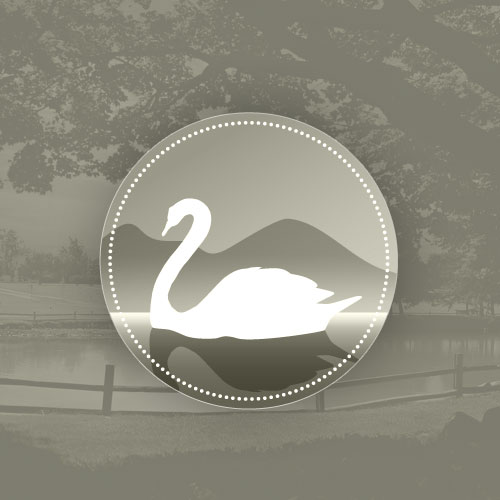 David Harold Bowls
11/13/1939 — 05/07/2021
From Richland, WA | Born in Little Rock, AR
» New to Livestream? Watch the tutorial.
Graveside
Starts:
Thu, May 13, 2021, 11:00 am
Ends:
Thu, May 13, 2021, 12:00 pm
Location:
Einan's At Sunset Funeral Home
915 Bypass Highway Bldg. H Richland, WA 99352
David Harold Bowls
David Harold Bowls, 81, passed away from this world into His
Presence on May 7, 2021. He was born on November 13, 1939, the fourth of seven children, to Lester and Annie (Roberts) Bowls, in North Little Rock, Arkansas. In response to the job opportunities with the
Manhattan Project, the family moved to Richland in 1945. From an early age, he learned to become self sufficient, from his acquired knack to
create and build, and from the hard work ethic that was instilled in him by his father. He graduated from Columbia High School (Richland) in 1958.
He married Ofelia Pedraza on February 20, 1959, and moved to San Diego, California. While in San Diego, David learned the skill of auto body repair, replacement, and alignment. After spending four years in San Diego, they returned to Richland to stay. To support his young
family, he often worked two jobs, commonly taking only half a day off per week.  Even with his hectic work schedule, he somehow found ways to spend time with Ofelia and his sons.
He further combined his work ethic and skill with his longing to serve the community, as reflected by his career with the Richland Fire Department, "Saving lives and Fighting Fires", while rising to the
position of Battalion Chief before retiring in 1980. During his 15 year tenure with the Richland Fire Department, he simultaneously owned and operated a successful auto body business, then worked as an auto body repairman and appraiser for P & K Auto Body. Finally, before his
retirement from the Richland Fire Department, David began the task of creating and building a successful storage unit business.  This business, David and Sons Mini-Storage, was one of the first storage unit
businesses in the Tri-Cities, and have served tenants and the public for more than 42 years.
His wanting to be active was also reflected in his personal life.  Not being one to homestead, he would somehow find the time and the
resources to venture outdoors with his family and friends.  The ventures were numerous:  Freshwater fishing at Potholes Reservoir; water skiing on the Columbia River; camping up in the Wenatchee National Forest near the Little Naches River; open ocean fishing outside Ilwaco;
snowmobiling in the mountains in the winter; taking an extended double boat vacation with Ofelia, good friend Mark Stratton, and his family up the west coast and Canadian coast; fun times with friends while
engaging in large scale storage unit projects (yes, it was fun!); flying his ultralyte with friends; shrimping and oystering in Hood Canal; crabbing on the waters within San Juan County; or, in latter times, traveling the four corners of the United States on his motorcycle to visit family in
California, Florida, and Maryland; and taking Ofelia to the Oregon Coast, beautiful New England in the fall, learning Polynesian Culture in Hawaii, taking in the sights and dining on local fare in Ciudad Juarez, Mexico, or taking multiple road trips to visit family on the east coast.
And through it all, he has given himself to those in need, and never hestitated to give an invitation to bring friends and family in whatever he did, and wherever he went.  He has learned so much, done so much, and was loved by so many people.  He will certainly be missed by all.
He is survived by his wife of 62 years, Ofelia; his brothers, Thurman, Robert and Larry; his sister, Sarah (Bowls) Durning; his sons, DeLayne and Derek; and two grandchildren, Ani and Sarah.
A small, public graveside service will be held at Einan's Funeral Home, with  reception following.  Due to the COVID Pandemic, attendance for the reception is limited to family.  In lieu of flowers, we request any funds be given as proceeds to the Parkinson's Foundation, the Alzheimer's Foundation of America, Tri-Cities Union Gospel Mission, or to any reputable charity of your choice.
I met David through his brother Larry in early 1962-63. I remember that David was a force to be admired. He was so talented and gifted and was able to do just about anything. He was still riding motorcycles then, but was involved in so many other things that required skills beyond his years. One thing that I recall with great admiration was that David was always working, I mean always doing something. He was an amazing person of incredible character and a true gentleman. He was so proud of his family and they of him. He will be missed, he was an amazing man of honor and humility. Thank you David for being a beacon to follow.
Thanks for your service David. You will be missed.
I recall you and I started working for the city of Richland the same day.
My sympathy to all members of the Bowles family.
I worked two summers with the Richland Fire Department while I was in college. Dave was always so nice to me and very helpful and informative. He also helped me get a dent out of my Dad's pickup truck that I had managed to make!
He was a fine person, and my heartfelt wishes to all of his surviving family and friends.
David, I will miss you, but am so grateful for having known you. We became best friends on the playgrounds of Lewis and Clark grade school. Roamed the South End of Richland, were Thrifty Drug Little Leaguers and Cambell Grocery Store Pony Leaguers. Took road trips with my parents to California and Montana. Your friendship has always been precious in ways I never expressed to you. Always admired your adventurous nature and will to survive and keep moving forward. Thanks for being there my friend.
David, R.I.P. my friend. One of the best BC's I've ever worked with. You are a true hero and outstanding person whom I was proud to know.
Ohhhh David… off on a new adventure with the Lord…. we've done so much together for so many years… I'm sure the crabs and shrimp are breathing a little easier these days,. We will miss having you to reach out to, get ideas from, and having you get back to the Cabin in Alaska you helped me build… gone but never forgotten my friend
I have grown to appreciate and respect David's brother Larry and am pleased to call him a friend. Having just read the brief description of David's life, in many respects it is clear they are "cut from the same cloth." What a life David led! My condolences to your family. What a legacy to have left.
We were so sorry to hear of your loss of David. We will miss jim
I am so very sorry to learn of Dave's passing. My deep heartfelt condolences to Ofelia and all their family.
Dear Ofelia, Derek and DeLayne,
I'm so sorry to hear of the loss of your husband and father. I have fond memories of your family having lived a few houses down on Abert Street. Bless you all.
Cathy (Gilstrap) Couto