FIND AN OBITUARY
Service information is posted on our website only with approval from the family.
If you are seeking information not listed below, please contact us.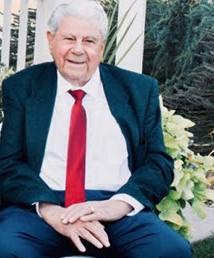 Francis Miles Ling
03/24/1930 — 05/09/2021
Born in McLaughlin, SD
» New to Livestream? Watch the tutorial.
Francis Miles Ling
Francis Miles Ling, 91, passed away May 9, 2021 at Harborview Medical Center in Seattle. He was surrounded by his family when he passed. Frank was a member of the Wyandotte Nation of Oklahoma.
Frank was born March 24, 1930, in McLaughlin, SD to Mildred V. Ling and Gottieb Aman. He was raised by his grandparents on the family ranch and attended school at McLaughlin, SD graduating with the class of 1951. He moved to Washington and went to work for J. A. Jones Construction, Hanford Division and several other contractors. He was a heavy-duty mechanic and retired in 1986.
He married Donnabelle Lee Stark at Wallace, ID June 30, 1956, and moved to Richland where they have resided since that time. They were blessed with three daughters Yvonne Marie, Suzette Anne, and Fachon Lea.
Frank was a member of the operating Engineers, Local 370 for over 65 years. He was a Master Mason and member of Benton Lodge No. 277, F&AM, Roza Chapter No. 238, Order of the Eastern Star, Scottish Rite of Free Masonry, Valley Grange of Kennewick, Columbia Basin Shrine Club, El Katif Temple, Spokane, WA, Benton County Democrats, and Lord of Life Lutheran Church. He supported a number of charity organizations, including Shriners Hospitals for Children and St. Joseph's Indian School in Chamberlain, South Dakota.
Frank enjoyed being a mechanic for his family, friends, and neighbors, and studying maps to decide what routes to take on trips. Going to the local health clubs was Frank's social life, he loved to visit with anyone at any time debating world events and politics. He was a hard-core Democrat and avid Seahawks Fan, never missing a game.
Frank is survived by his wife of 64 years, Donna, three daughters, Yvonne and son-in-law Kurt Deshayes, Placitas, NM; Suzette and son-in-law James Thompson, Richland WA; Fachon and son-in-law David Blythe, Lincoln, NE; and eight grandchildren, Jason Deshayes and wife Tina, Cary NC and Bryan Deshayes and wife Justine, Albuquerque, NM; Tyler and his wife Katelyn and Hunter Thompson, Richland, WA; Austin Blythe and wife Heather, Thornton, CO; Meghann Schellepeper, of Lincoln, NE; Kaleb and wife Hope, and Hannah Blythe of Lincoln, NE and  eight great grandchildren; Levi, Micah and Gloriana Deshayes, Connor, Kelsey and baby Girl Deshayes (due in August), Emma Thompson and Brooks Schellepeper, who were the pride and joy of his life. He is also survived by several cousins, nieces, nephews and friends.
He was preceded in death by his mother, Mildred V. Ross, grandparents, John Gustafson Ling and Dolly June (Kygar) Ling, parents and uncles, Norman, Albert, john Jr. Dewey, Raymond, and Warren Ling.
At Frank's request there will be no services.
In lieu of flowers, Frank's charity of choice in the Shriner's Hospitals for Children, Office of Development, P.O. Box 2472, Spokane, WA 99210-2472.
I was so sorry to hear about Frank's passing, though I know that he lived a long, full life. I'm sorry for his family and those of us who now live in a world without him. I knew Frank my whole life, and I have many fond memories of family get-togethers. Most vivid were the hydroplane races–my dad and Frank would go down to Columbia Park real early to pick out a good spot, and the rest of us would come down later. Both Frank and my dad were Masons and Shriners–both were exceptionally good men who believed in service to others.
Loved my Uncle Frank! What a lovely obituary. Prayers and condolences to my Auntie Donna and cousins. ❤️❤️❤️❤️