FIND AN OBITUARY
Service information is posted on our website only with approval from the family.
If you are seeking information not listed below, please contact us.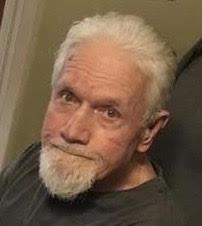 James H. Brady
04/01/1941 — 05/12/2021
From Pasco, WA | Born in Twin Falls, ID
Military Honors Ceremony
Starts:
Sat, August 14, 2021, 11:00 am
James H. Brady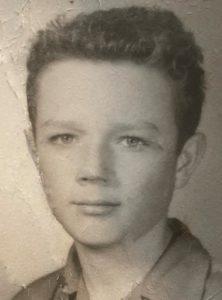 James H. Brady passed away peacefully on Wednesday, May 12, 2021 at the age 80, at Trios Health Southridge Hospital due to respiratory complications and was comforted in death by his children and grandchildren who all came to say their goodbye's. James is survived by his sons, Robert and Jerald Brady; his daughter Mary Fromm and their spouses, Tammy and Janet Brady and Jack Fromm; his grandchildren, Karissa (Krissy), Jennifer, Trista, Britany, Kayla, Nathan, Haylee, Jackson, Brooklyn, Devin; along with 9 great grandchildren and 2 more on the way.
James was born on April 1, 1941 at the Magic Valley Memorial Hospital in Twin Falls, Idaho to Lois Alene and Clyde Brady of Hollister, Idaho and was the 3rd of 4 siblings all which were boys. James (Jim) was raised on a farm outside of Twin Falls that was known as the Salmon Tract and attended elementary school in the Hollister School District. At the young age of 13, Jim and his brothers suffered the devastating loss of their father to a tragic accident which led to him spending a lot of time with his grandma, grandpa Fleenor and his Uncle Leroy. Jim would always compare peoples cooking to his Grandma Mary's, which to him was the standard he lived by and was a reflection of the special bond and admiration he had for the Fleenor family, especially his Uncle Leroy whom he held in high regards.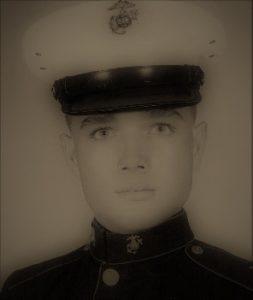 Jim was a rebellious teen and had a reputation for fighting which seemed an easy decision for him to leave school behind him at the age of 17 to go off and join the Marine Corps with his best friend Ron Garey, in November of 1958. After bootcamp he remained stationed at Camp Pendleton in San Diego, but often told stories of his travel experiences onboard a frigate ship that took him to Okinawa Japan. In November of 1962, James was Honorably discharged from the Marine Corp following his brush with the Cuban Missile Crisis during the John F. Kennedy era in October of 1962. Having honorably completed his enlistment, he returned to the Twin Falls Idaho area where he met and married Arla Jean Roth on 6 May, 1963 and had 3 children.
Jim loved motorcycles and family gatherings and often went camping and trial riding in Idaho and Oregon with family and friends. Jim was also an avid wood carver who had a passion for knives ever since he was a kid and a collector of many things and loved to frequent pawn shops and gun shows in search of the next trinket or treasure. Jim was also a self-taught mechanic who worked for JR Simplot in Burley, ID; Moses lake, WA and Milton Freewater, OR as a Hyster and Line mechanic until moving the family to Pasco in 1978 where he became a millwright out on the Hanford project. Not long after starting work at the Hanford Project, Jim struggled with health issues that led to him having extensive by-pass surgeries after suffering multiple strokes. Throughout his recovery, Jim persevered the daunting task of regaining his speech and took up his passion of carving and model building as a means of therapy to regain his eye and hand coordination where eventually, he returned to work under the supervision of his good friend Ron Buel.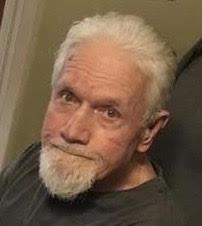 Shortly after the loss of his wife in June of 2001 to multiple sclerosis he made plans to move in with his daughter Mary and her young family. Mary and Dad shared more than a house for his remaining years, Mary was a daughter, best friend, caregiver and ultimately the nurturing lifeline he so depended on. Jimmy as he was sometimes called by the girls and his friends, loved to cruise Columbia Park. Mary would often take him to Dutch Bros for his favorite Carmel freeze for his frequent joy rides. Mary was a devoted caregiver who oftentimes found herself engaged with his medical providers as a fierce advocate for his well-being in and out of the hospital until his passing. There were many others in Jimmy's life who looked after him, provided care, friendship and companionship and loved his innocence and flirtatious way about him with his care free character about him. For that, the family would like to say thanks to all for being there and being his friend and looking after him unconditionally through his health struggles and times of need.
Jim is preceded in death by his wife, Arla Jean; his parents, Clyde Glendon and Lois Alene Brady; by his brothers, George Glendon, Ronald Dewayne and Clyde Gerald Brady; his Grandparents, Clarence Mead and Elizabeth "Libby" Brady along with George Harmon and Mary Ellen Fleenor; and his Uncle, LeRoy Fleenor.
Join us on 14 August 2021 for a Military Honors Ceremony to be held at the Columbia Park Veterans Memorial at 11 am, then immediately following the Ceremony, friends and family will join together in a celebration of life gathering at a venue to be later announced.
Jim & his family were like a second family to me when I was young. They would take me on vacations with them & I always felt like another daughter to them. You'll be greatly missed Jim. I'll always remember the fun times I had with you & your family. God bless you & fly with the angels
A beautiful and wonderful life's story of your Dad, of which I was happy to have met him once. I hope that you and your Family are all doing well 🙏, thinking of y'all and sending you Best wishes ❤
My condolences to Jim Brady family he was a wonderful father and grandfather also to a lot of people who worked with him.
I love you and miss you. Im going to miss sitting with you and hearing all of your stories, you were the best grandpa.
What I loved most about Jimmy is that he always made you feel so beautiful. He was full of compliments. He was just the cutest. What a wonderful person. I'm grateful I was able to know him, and all of his orneriness.
He was an awesome man and lots of fun. He will be missed greatly by everyone. May God bless you and your family with comfort and love during this sad time.
I love u Daddy, I miss u everyday.
I find myself talking to u all through out the day . U may not be here in body but u are with me in spirit . I have so many awsome memories and that I am forever grateful .. I love u daddy I'm so glad I had the time with u that I did. U are the best daddy a little girl could ever ask for.. u are my bestfriend and soulmate. I love u!!I'll miss u everyday of my life ! Until we meet again . Please be the one that comes to get me .. I love u!! I love u! I love u!!
Hey was a well respected man, a loving dad, grandfather. You will be truly missed.
I love you grandpa forever and always.