FIND AN OBITUARY
Service information is posted on our website only with approval from the family.
If you are seeking information not listed below, please contact us.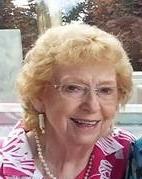 LaVonne Dorothy (Grant) Morton
08/02/1936 — 05/02/2021
From Kennewick, WA | Born in Grant Rapid City, SD
» New to Livestream? Watch the tutorial.
Graveside Service
Starts:
Sat, May 15, 2021, 11:00 am
Ends:
Sat, May 15, 2021, 12:00 pm
Location:
Sunset Gardens
915 Bypass Highway, Richland, WA 99352

LaVonne Dorothy (Grant) Morton
LaVonne Dorothy (Grant) Morton
8/2/1936 – 5/2/2021
LaVonne Dorothy Morton passed away peacefully on Sunday May 2nd, 2021 at the age of 84.
LaVonne was born to Howard and Dorothy Grant in Rapid City, South Dakota in 1936. She is the oldest daughter with her siblings Sharon Kinswa and Garrie Grant.
She is the loving wife of Donald Gene Morton, married September 24, 1954. Her one and only love, representing 66 years of marriage.
She is the loving mother of Melody Biehl (Ken), Michelle Inserra (Paul), and Sharon Daniel (Jason). She is a loved and cherished grandmother of Heidi Pena (Fred), Holly Crane (Scott), Anthony Morton, and Nichole Enriquez. She is the sweet great-grandma of Isaiah Crane (Jennifer), Lola Crane, Victoria Pena, Ezekiel Pena, Janelle Enriquez, Andrea Enriquez, Noah Enriquez and Sydney Watson (Matt). Sister to Sharon Kinswa (Mick), stepsister to Connie Powell and Sister-in-law Bette Grant. She is an aunt to many nieces and nephews and dear friend to many.
She is preceded in death by her father Howard Grant, mother Dorothy (Grant) Branam, stepfather Morris Branam, brother Garrie Grant, 2 stepbrothers George and Lincoln Branam, aunts, uncles, niece and nephews.
LaVonne grew up for most of her life in Benton City and attended Kiona-Benton School. She graduated in 1954. She remained close friends to quite a few of her classmates throughout her life.
LaVonne and Donald Morton were married September 24, 1954. They made their home in Benton City. They met at a church meeting, where LaVonne was inquiring about Donald to several of his sisters. They courted for 3 years while Donald was in the Army.
Her family was her first priority and she always had dinner ready so the family could all sit together and eat and share the happenings of the day. She was very particular about the cleanliness of her home and kids and would inspect the dusting, vacuuming and mopping to see if they met her standards…which by the way were very high. She loved baking desserts for Don and the family of which Almond Roca she had perfected.
She was also an excellent seamstress. She sewed a lot of the girl's clothes. LaVonne and daughter, Melody at one time had a seamstress business in Prosser.
It was very important that her children were raised with faith and devotion to God. Going to church was not an option. If we had to stay home from church because of an illness, we had church at home.
They put an addition on their home and LaVonne was right there beside Don helping. The Morton household always had animals, such as dogs, cats, pet mice, guinea pigs, rabbits, a couple cows and even a worm farm.
Every year the family took a vacation which normally consisted of camping either in the mountains or at the ocean. The family always looked forward to these adventures.
Don and LaVonne were very loving and opened their home to many teenage brothers and sisters as well as nieces and nephews. At one point and time, their household consisting of 2 bedroom, 1 bath home had 5 kids and Don and LaVonne residing. Some of mom's favorite sayings were "What part of no don't you understand", "I don't care who started it", "Wait until your dad gets home," "Your face is going to freeze like that," "Because I said so, that's why," "Beds are for sleeping not jumping"(because her three daughters decided to jump from the bunkbeds to the bed below of which they broke and tried hiding it until mom found out because she saw the step stool and bricks that the girls had propped the bed up with)".
Don and LaVonne lived in Benton City until they purchased the Rose of Sharon floral shop in Kennewick. At that time they sold their house in Benton City and moved to Kennewick. Don, LaVonne along with their daughter Sharon created many floral arrangements.
They did quite a bit of traveling for personal interests as well as for doing missionary work in various different countries such as India, Russia, Latvia, and Guatemala, helping to start Bible Colleges and plant churches. They also while in the Tri-Cities, helped print out bibles for the bible school.
LaVonne always enjoyed the gathering of her family for all different occasions; Christmas, Thanksgiving, July 4th, Mother's Day, Father's Day and all birthdays. The family always had such a wonderful time together, laughing, telling stories and eating together and playing games. We will miss these special times that we shared with her.
LaVonne was a very giving and of generous heart to those she saw were having hardships. Whenever her children reached out with a difficulty or needed help with moving or anything, she was always available. Her main love language was giving gifts….which she carefully picked out for each of her children, and grandchildren.
Don and LaVonne were great examples of what loving couples look like. When cars used to have a bench seat, she would always ride sitting in the middle. Whenever they were walking at the mall, out for a walk or going to a restaurant, they always held hands. Many people would come up to them and comment on what a cute couple they were. Many times people would buy them meals because they were touched by how cute and loving this couple was.
She will be greatly missed but we know she is in a better place.
Memorial Service will be held Saturday, May 15, 2021 at 11am at the Sunset Memorial Gardens. 915 Bypass Hwy Richland, WA. A celebration of life reception will be held directly after on May 15, 2021 at Columbia Point Park/Marina at Gazebo #1. There will be food and drinks provided.
Memorial donations may be made to "Because There is Hope" www.becausethereishope.org