FIND AN OBITUARY
Service information is posted on our website only with approval from the family.
If you are seeking information not listed below, please contact us.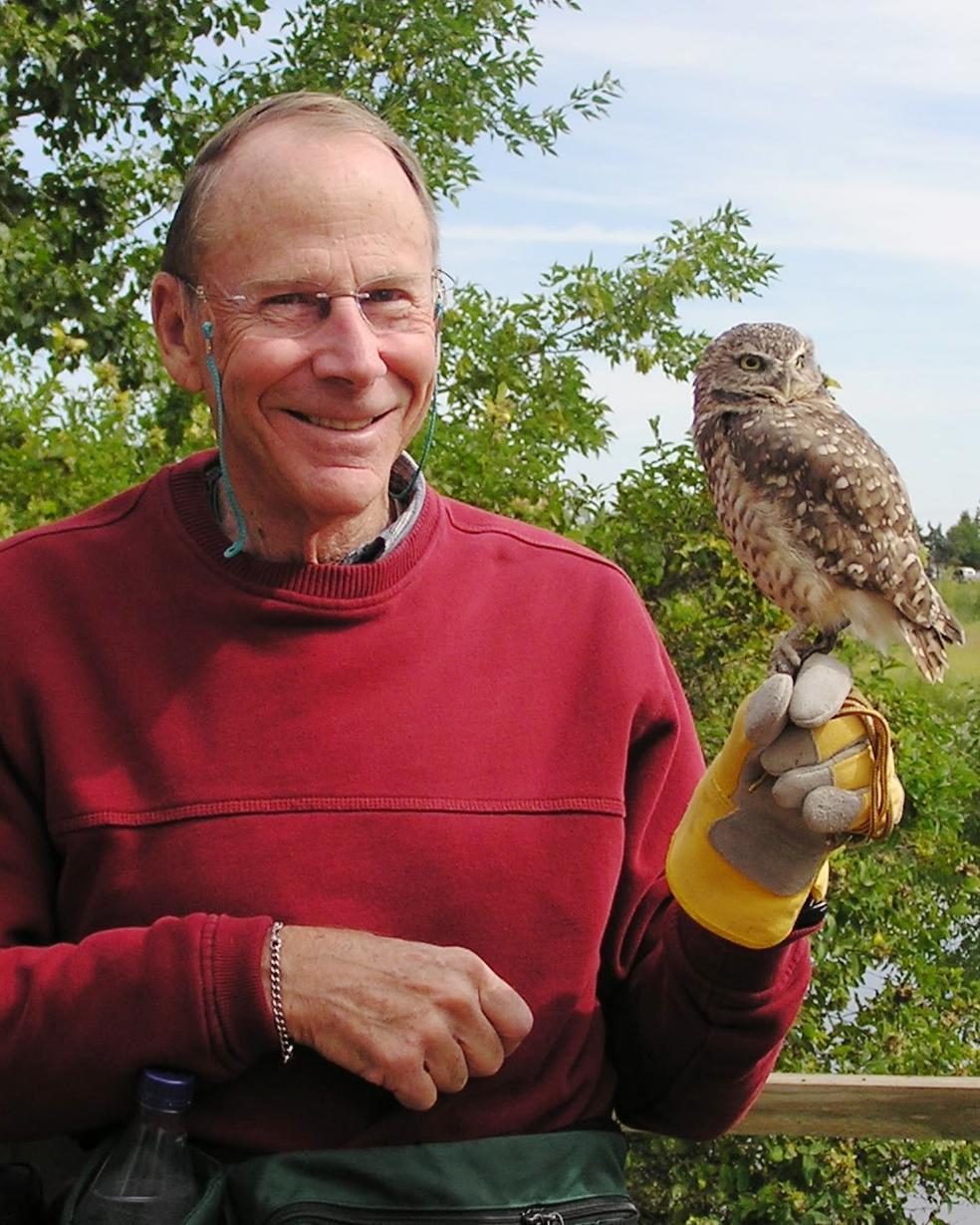 M. Tom Thomas
02/05/1936 — 05/02/2021
From Richland, WA | Born in Brooklyn, CT
» New to Livestream? Watch the tutorial.
Memorial
Starts:
Thu, May 20, 2021, 2:00 pm
Location:
First Baptist Church of Richland
1107 Wright Street
Richland, WA 99354

M. Tom Thomas
Montcalm Tom Thomas passed into the arms of Jesus on Sunday, May 2, 2021, after battling cancer. Tom was born on February 5, 1936, in Brooklyn, Connecticut, the oldest child of Joseph Alfred Theodore Montcalm "Tommy" and Blanche Yvonne Adeila (Caron) Thomas.
He spent his childhood in northeastern Connecticut and graduated from Killingly High School in 1953. Tom earned an undergraduate degree in physics in 1957 and a Master of Science degree in 1959 from the University of Connecticut. In 1961 he was awarded a Doctorate in Physics from Brown University. The day after Tom finished his doctoral exams, he met the love of his life, Norma Cassell, who had just driven across the country from California to pursue her master's degree at Brown.
Tom and Norma were married in 1962 and they had their only child, daughter Sheryl, in 1966. A few years later the family moved to Pullman, Washington where Tom taught physics at Washington State University. In 1974 the family moved to Richland where Tom worked at the Pacific Northwest National Laboratory (PNNL) for the remainder of his career. While at PNNL, he and Norma spent a year consulting on a laboratory design at the King Fahd University of Petroleum and Minerals in Dhahran, Saudi Arabia. The highlight of his career was working in a variety of leadership roles on the Environmental Molecular Sciences Laboratory (EMSL) project. At his retirement he was honored by having an award for outstanding post-doctoral achievement named after him, the MT Thomas Award, which is still given out annually.
Not long after moving to Richland, Tom and his family were introduced to Jesus Christ and each chose to accept His gift of salvation. In response to this life-changing relationship, Tom became active in whatever church he was attending. He was a lay pastor at the Apostolic Christian Church in Richland, a deacon and later an elder at First Baptist Church of Richland, and an elder at Northshore Bible Church in Manson.
He also enjoyed many of hobbies including playing the cello, astronomy, birdwatching, and world travel. Tom and Norma took many trips to locations far and near for the purpose of seeing new and interesting birds, as well as enjoying various cultures and environments. Tom also volunteered with Habitat for Humanity and was the president of the Tri-Cities chapter for a number of years. After retiring from PNNL, Tom and Norma lived in Manson, WA, where he was on the Chelan Hospital board.
Tom was preceded in death by Norma, his wife of 57 years. He is survived by his daughter Sheryl (Richard) Pagh; grandsons Alex and Joshua; his brother Bob (Mary) Thomas; and several nieces and nephews.
Tom's memorial service will be at First Baptist Church of Richland, 1107 Wright Ave., Richland, WA 99354, on Thursday, May 20, 2021, at 2:00 pm. Memorial gifts can be made to the American Cancer Society at http://www.cancer.org.
Dear Sheryl and family,
Thanks so much for inviting Christine and me to the memorial service of your amazing father. We are so thankful that you, your husband and sons all love our Lord Jesus and we praise God for the assurance we have that we will all be together with your wonderful parents on that great Reunion Day with our Lord Jesus. May our Father comfort you and your family and may each of you continue the amazing legacy of your parents in helping Jesus be known to all those around.
Tim and Christine
Sheryl and Family –
Your dad was a very special man with such a vibrant story. I knew your dad by his kind smile and gentle spirit. Your mom too.
My dad always had so much respect and admiration for your dad's brilliant mind and insights. He especially enjoyed talking to him about Jesus.
May God's presence, comfort and love be felt in a mighty way as your families hearts adjust to your dad's home going.
With Love,
Jeff and Becky Wall
& Howard Wellsfry
Both Tom and Norma were my friends. Norma and I worked together at Battelle (PNNL) for years. We all shared an interest in bird watching. When Tom and Norma would go on trips to exotic places, they would send me photos of unique birds that they would see. I will miss both of them very much. Fare-thee-well old friends.
A one-of-a-kind man, brilliant but humble. To have him for a dad must have been a great blessing.
What a great and Godly man. I will always remember him from Grandparents Day at Liberty Christian as well as First Baptist. I loved his smile!
My condolences to the family. I took care of his wife Norma when she was at Guardian Angel Homes. He loved his wife dearly and was an amazing man. RIP with Norma. You two are now together. No pain or suffering anymore. Watching your family as their Guardian Angels. Always in my thoughts and prayers.