FIND AN OBITUARY
Service information is posted on our website only with approval from the family.
If you are seeking information not listed below, please contact us.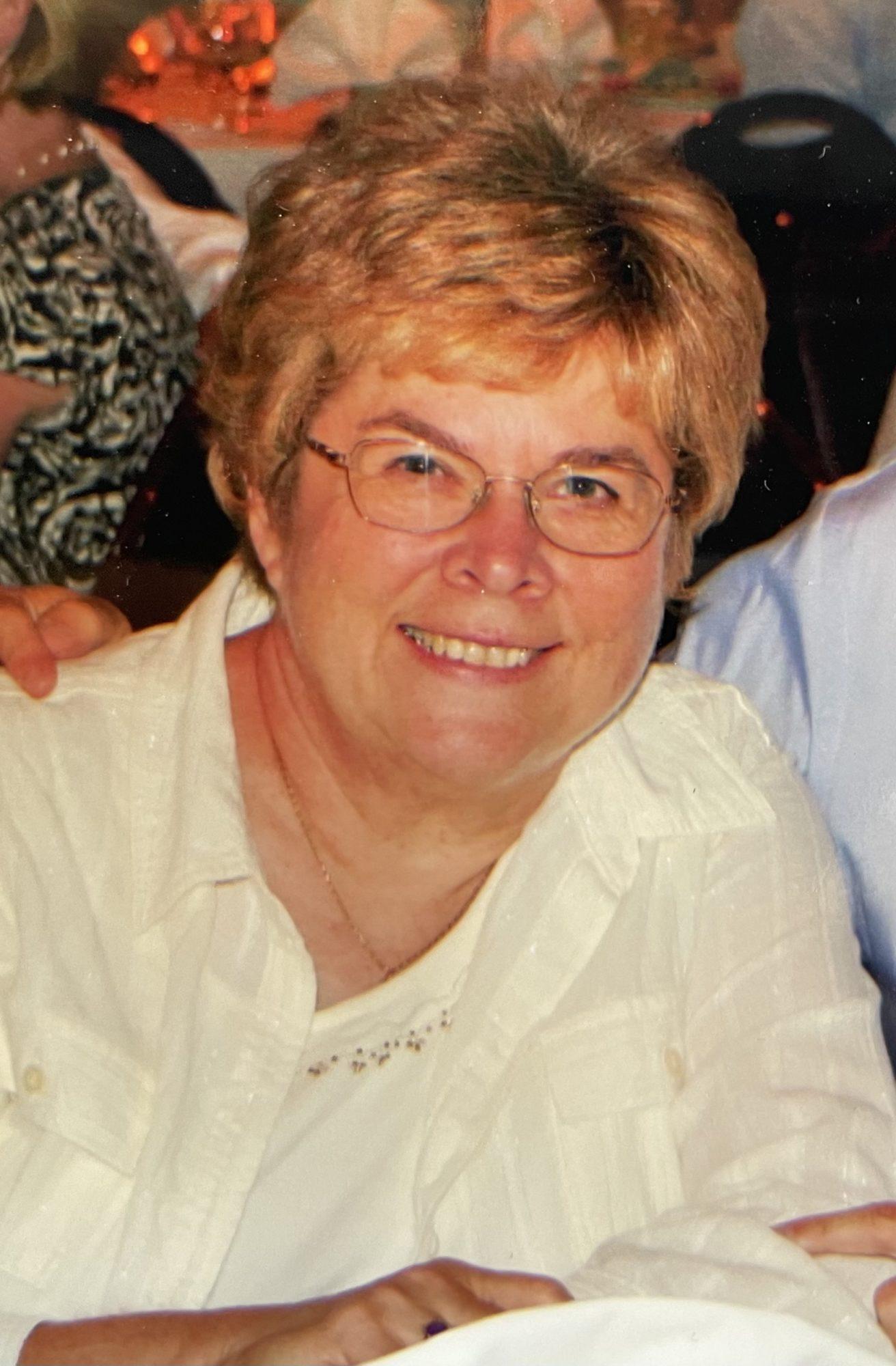 Marilyn Perkins
02/20/1948 — 05/19/2021
Celebration of life
Starts:
Sat, July 3, 2021, 2:00 pm
Ends:
Sat, July 3, 2021, 3:00 pm
Reception
Starts:
Sat, July 3, 2021, 3:00 pm
Ends:
Sat, July 3, 2021, 5:00 pm
Marilyn Perkins
Marilyn passed away unexpectedly but peacefully at home on May 19th, 2021. She was 73.
Marilyn Ann Heriford Perkins was born February 20, 1948 in Richland, Washington. The oldest child of Wayne Heriford and Annette Buckholdt Heriford. Her brother Bill was born in 1951.
In her early years, Marilyn attended Jefferson Elementary and Chief Joseph Junior High. She was a girl scout, loved swimming and even participated in synchronized swimming events alongside her mother. They were a fierce duo in the pool. During this time, she made friends that she remained close to for the rest of her life.
She went on to attend Columbia High School (Richland), class of '66, where she was a National Merit Scholar. She loved watching Bomber basketball and was a lifeguard and taught swim lessons at the Richland pool. She and her brother often caddied for their dad, and they spent a lot of time at the Edgewater golf club in West Richland, which her parents helped start.
Marilyn continued her education at Washington State University earning a bachelor's in History with a minor in Mathematics. This may explain her uncanny ability to recall dates of historic events, as well as everyone's birthdays, half-birthdays, and anniversaries. She cherished her time at WSU where she made more lifelong friends. It was in Pullman where she started dating her future husband of nearly 51 years, John Perkins.
After college, Marilyn moved back to the Tri-Cities where she and John married on June 27th, 1970. Their daughter Erin was born in 1972, daughter Kara in 1975, and son Doug in 1978. She was heavily involved in all aspects of her children's lives as a Girl Scout troop leader, PTA/PTO president, and cheerleader at every sporting event. She also doted on her kids' friends when they came over to the house, making sure there was enough food and pop for everyone. She volunteered so much that Desert Hills Middle School created the "Marilyn Perkins Volunteer of the Year Award." More lasting friendships were built through her volunteer work in those years.
The first weekend in August each year, Marilyn assisted her mother in hosting a reunion of the former residents of Hanford and White Bluffs. She loved talking to the families, hearing the history of the valley, and accompanying them to the old townsites along the Columbia River.
Marilyn was very proud to be a member and leader in the League of Women Voters of Benton-Franklin Counties for over 40 years. For many of those years she served as local president, a member of the statewide board, and attended several state and national conventions. She moderated debates and candidate forums for local elections, registered countless voters, and of course made many more cherished friends. She celebrated the Nineteenth Amendment which granted women the right to vote, and the Twenty-Sixth Amendment which lowered the voting age to 18. She recently talked to high school students about this, explaining that their vote can make a real difference, and encouraging them, like she did her friends and family, to vote in every election.
In 1993 she began substitute teaching. She was a long-term sub and the go-to substitute for many teachers at Kamiakin High School. She truly enjoyed creating interesting lesson plans and getting to know the students. Marilyn was a passionate supporter of all Kamiakin boys and girls sports attending games both before and after her kids participated in the mid 1990's. She and John also had Cougar football season tickets for 30 years. The family rarely missed a home game in Pullman, especially when the kids were students there. Marilyn, John, and all three kids graduated from WSU. Go Cougs!
Marilyn is survived by her husband, John Perkins of Kennewick; her children Erin Kleiber (Dave) of Renton, Kara Perkins of Long Beach, California, and Doug Perkins of Los Angeles; twin granddaughters Anna and Madison Kleiber; brother Bill Heriford (Jan) of Provo, Utah, and their children, Hank Heriford (Aubrey), Patrick Heriford (Jess), Megan Wilson (Jenner), and Nathan Heriford (Linley), 11 great nieces and nephews, all of Utah; and Sister-in-Law Marion Diehl Gire (Bill) of Spokane.
Marilyn cherished the many friendships she made throughout her life. She and John traveled with friends to the Oregon Coast each year and to Hawaii on occasion. Trips to California, Seattle and Utah to spend time with family were extra special if they could also explore state and national parks along the way.
Marilyn loved space. She spent many evenings watching the sunset, gazing at the moon, and liked to let you know when Venus, Mars, and Jupiter were all visible in the night sky. She enjoyed taking the scenic route on road trips, hunting for agates and glass floats at the Oregon Coast, and the occasional intense game of Trivial Pursuit around the holidays.
Since childhood, Marilyn found strength in the fellowship of the Christian Science Church. "Divine love always has met and always will meet every human need" – Mary Baker Eddy.
A celebration of life will be held Saturday, July 3rd, at 2:00 pm with a reception following, at Sunset Event Center, located at 915 the By-Pass Highway, Richland.
In lieu of flowers donations can be made to the following causes Marilyn cared deeply about: WSU Student Emergency Fund, which supports students experiencing housing and food insecurity https://foundation.wsu.edu/give/ or, League of Women Voters WA Education Fund, which supports nonpartisan educational projects about public policy to create informed voters https://lwvwa.org/state-education-fund or, donate to your local public radio or TV station.
To the loving family of Marilyn Perkins,
Never lower your heads in grief at the loss of such friend, mother, and wife. She was an awesome lady who I had the pleasure of knowing since our days at Jefferson Elementary through WSU. She never backed down from any challenge and did so with persistence and a determination that always assured success. In many ways she was a realistic optimist and she knew where true North was always. I will honor her spirit of giving back to your community. Our world is such a better place since she was here.
May God Bless
Marilyn Perkins is one of those people that one feels privileged to have known. She had many roles in her life and impacted the lives of a great many people in a very positive way. I feel glad that I had the honor of crossing paths with her. I know that she will be remembered fondly by many people. I am sorry that her family had to say good-bye to her so soon but I do know that they have many ways to keep her memory alive.
Dear John & family….. I am so very sorry for your loss. Marilyn was an amazing woman who gave and gave. Not only to her family, but to friends and others. I met her when her little brother Billy played Little League (HAMTC) for my Dad. I got to know her as part of the Heriford family cheering squad and always seemed to be supportive of her family… Much later, it seems like every election year, she was moderating the election debates on television. I admire her great ability to handle anything that she was asked to do.. She leaves a great legacy we all admire.
A life well-lived, and a blessing to all whose lives she touched. Rest in peace.
I miss you, Marilyn.
Marilyn was such a warm and caring person. The kind of person that thinks about others and shows that by the way she lived her life. She stayed in touch with me through the years offering encouragement, kind words, and a caring heart. She donated every year to helping families with affected by autism and many other great causes. She was such a great lady and will be an amazing angel.
Marilyn was league to me. She was the first smiling face, the voice of welcome, the one who knew the answers to all the questions. She was friend to all and mentor to many. She will not be forgotten.
I'm holding all who loved and will miss Marilyn on my heart. I met Mayilyn after I joined the State LWBWA board and enjoyed a lovely potluck dinner at her home in 2018. She was so warm and enthusiastic. I know she will be missed in many spaces.
Kara and family. We are so sorry for your loss. Your mom was a terrific person in all ways.
Marcia and Barney
I am so very sorry to read of Marilyn's passing. She was a remarkable woman. I liked her very much and admired her intellect, compassion for others, and community service. I am sad she is gone.
My sincere condolences to Marilyn's family. I have enjoyed her Facebook posts and reacquainting after many years. We were back door neighbors growing up and she was my babysitter.
My sister and I thought she was just the best, and she was.
Marilyn had a certain richness of spirit; affable but not shallow; perceptive but not unduly critical, and appreciative of everything good around her. She will be greatly missed. In my mind, at least, she had changed less since high school than any of the rest of us. Thus her sudden transition comes as a shock. I was looking forward to her educating me on local history on my next trip to Richland (as we discussed at the last class reunion) but now that won't be possible. Peace and blessings to her family.
Marilyn's passing leaves a huge hole in our lives. I have known her through League over those 40 years. We shared many a task, roads trips for League, and talked enough to know that if people would just do things our way, we could save the world!