FIND AN OBITUARY
Service information is posted on our website only with approval from the family.
If you are seeking information not listed below, please contact us.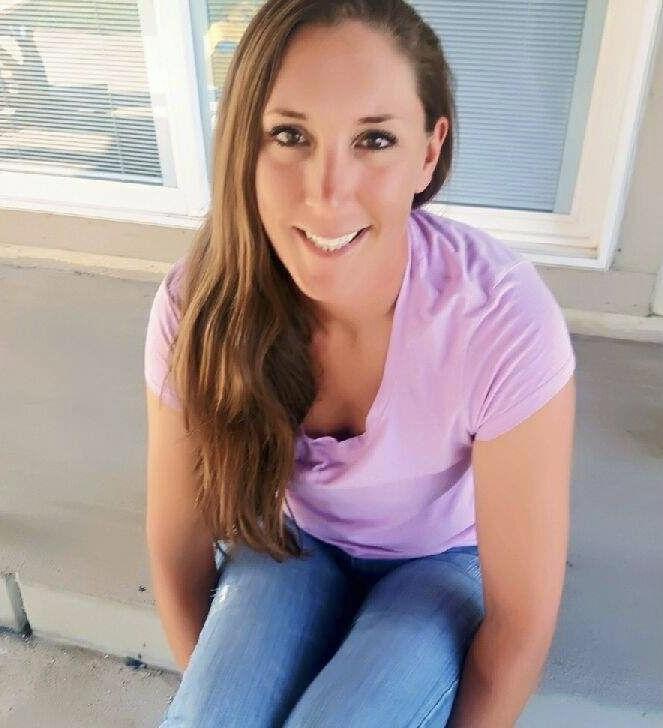 Emily Faye Lathim
08/25/1983 — 06/19/2021
From Prosser, WA | Born in Richland, WA
Celebration of Life
Starts:
Sat, June 26, 2021, 1:00 pm
Emily Faye Lathim
Emily Faye Lathim was born in Richland, WA to Paul and Carrie. She came into this world August 25th, 1983. She graduated from Kiona-Benton high school in 2001. After graduating, she moved to Tennessee where she worked in her mom's Sandwiche Shoppe. She was known for her beautiful cakes.
After the birth of her first born, Nolan, she moved back to Washington. Rosalie was born a couple years later. Not long after her move back, she joined the laborers union. She did some work at Wanapum Dam and eventually ended up out on site at Hanford. She absolutely loved her work and the people she worked with. She worked so hard to provide a good life for her two kids.
Emily enjoyed traveling with her kids and taking them to new places. She loved visiting her parents and staying at their lake. She spent a lot of time helping her Grandpa Steve with his garden and farmers market.
Emily was a fantastic listener. She was always there to lend an ear or give her wise words of wisdom. She would give the shirt off her back to anyone in need. Emily had just accomplished one of her huge goals. In January she had bought her first home in Prosser. She was so proud and excited to start a new adventure in a new town.
Emily is preceded in death by her Grandpa David Lewis Lathim, and nephew Baby J.
She is survived by her parents, Carrie Frizzell and Paul Lathim. Stepfather, Danny Frizzell. Her children, Nolan and Rosie. Her brother Bill Darden and wife Georgia. Sister, Amy Wilson and fiancé Robert. Grandparents, Steve and Nancy Clemmens, and Terry and Sharon Wilson. Also numerous nieces and nephews.
A celebration of life will be held Saturday June 26th at 1pm at 60702 River Rd. Benton City, WA. In lieu of flowers we would appreciate donations to a GoFundMe to be used for her children. https://gofund.me/ef979fae
Dear Carrie and family
So sorry for the loss of your beautiful Emily. She is resting in Jesus' arms. Praying God's love, peace and comfort over your family.
My thoughts and prayers are with the family. Emily was such a friendly outgoing warm hearted person. She will be missed.
Rest In Peace Sweet Emily.
God bless your family In their time of grief.
We where friends with thier with her kid
Steve, Nancy, and family, Our sympathy and prayers as you grieve such a terrible loss. May our Lord and Savior bring comfort, and protection and grace to you and Nolan and Rosie.
My deepest sympathies for your family.
Rest In Peace, you will be missed Emily. The world lost a good one too soon. I will miss you!
We have been through everything together, Emily. You were always my first phone call. If you think our communication is over, you are crazy. I will just look like the crazy one talking to myself. I hope you are comfortable. I hope you feel confident. I hope you are free.
Emily was such a kid beautiful person. Her one of a kind smile and her one of a kind laugh. She will be missed by everyone that had a chance to know her. And mostly by her family and the people who loved her.
Carrie you and those babies are in my thoughts and prayers. I love you all.
Fly high Emily till we meet again!!
I love you Emily, you will be very missed. I'm glad I knew you for almost 30 years. Rip my friend we will meet again 💜💜💜
Dear Carrie & Family, I am in such shock! I am so sorry for you and her children! May God Hear Our Prayers!! My Love to you!!
My Love Always,
Carol H. LaForest & Family
Dear Carrie & Family,
I am so very sorry! My prayers are with all of you.
Love, Candace
Emily was a beautiful person inside and out I'm so sorry to hear this she was loved by many prayers for the family and her precious children I will treasure my memories we had.
Dear, Precious Emily.. I miss you beyond words, my Mind knows you are not here, but my Heart is not ready to accept it.
I will always Cherish our years and memories we have made together. Rosie and Nolan will be loved and cared for. Dear Carrie, Amy, Bill, and all of Emily's wonderful Grandparents niece's and Nephews & Cousins. 1pray for Peace and Healing in your life. Hugs and Love to each of you🤗❤ Carol
Emily you were the sister I never had. You took me under your wing when I was just 15 taking on my very first job at The Sandwich Shoppe. You taught me so much and we had so much fun whether we were working together, going to the gym, or going to Logan's Roadhouse to get our Kickin Chicken Salad. I have so many fun memories with you Emily and I can't believe your time on earth ended so quickly but I know the Lord has you in His care and death isn't the end! Until we meet again Emily! 💗 Prayers for family and loved ones! 🙏
So sorry for your loss Emily was a beautiful person inside an out she will be missed have good memories of her her in Tennessee my thoughts an prayers go out to you an the family love you all.
Emily you are the middle sister that Hannah and I should have had. We love you and I have missed you ever since you went back to WA.. I am crushed to hear of your passing.. we will see you again one day.. our memories will always be with me.. I love you friend
Steve, Nancy and family.
We are so sorry for your loss. Our hearts go out to you.
Sending prayers, Les and Caroline Patnode
So sorry for your loss. Prayers for Nolan and Rosalie, as well as the rest of the family.
I have always thought of you as the best friend I ever had, rest in peace.
Prayers to the family. Emily was a beautiful soul. Keep her children in your loving arms and be with them always. So sorry for your loss.
Rest in peace my sweet great neice. May God welcome you to his home. Put his arms around you and give you peace. We will all miss you. We love you. Until we meet again.
Praying for her babies and family
Rest In Peace Emily. You will be dearly missed.❤️
Love and prayers to all!
So very sorry! Praying for peace and comfort 💗🙏🙏
Rest in Peace Beautiful Lady..We lived you so.