FIND AN OBITUARY
Service information is posted on our website only with approval from the family.
If you are seeking information not listed below, please contact us.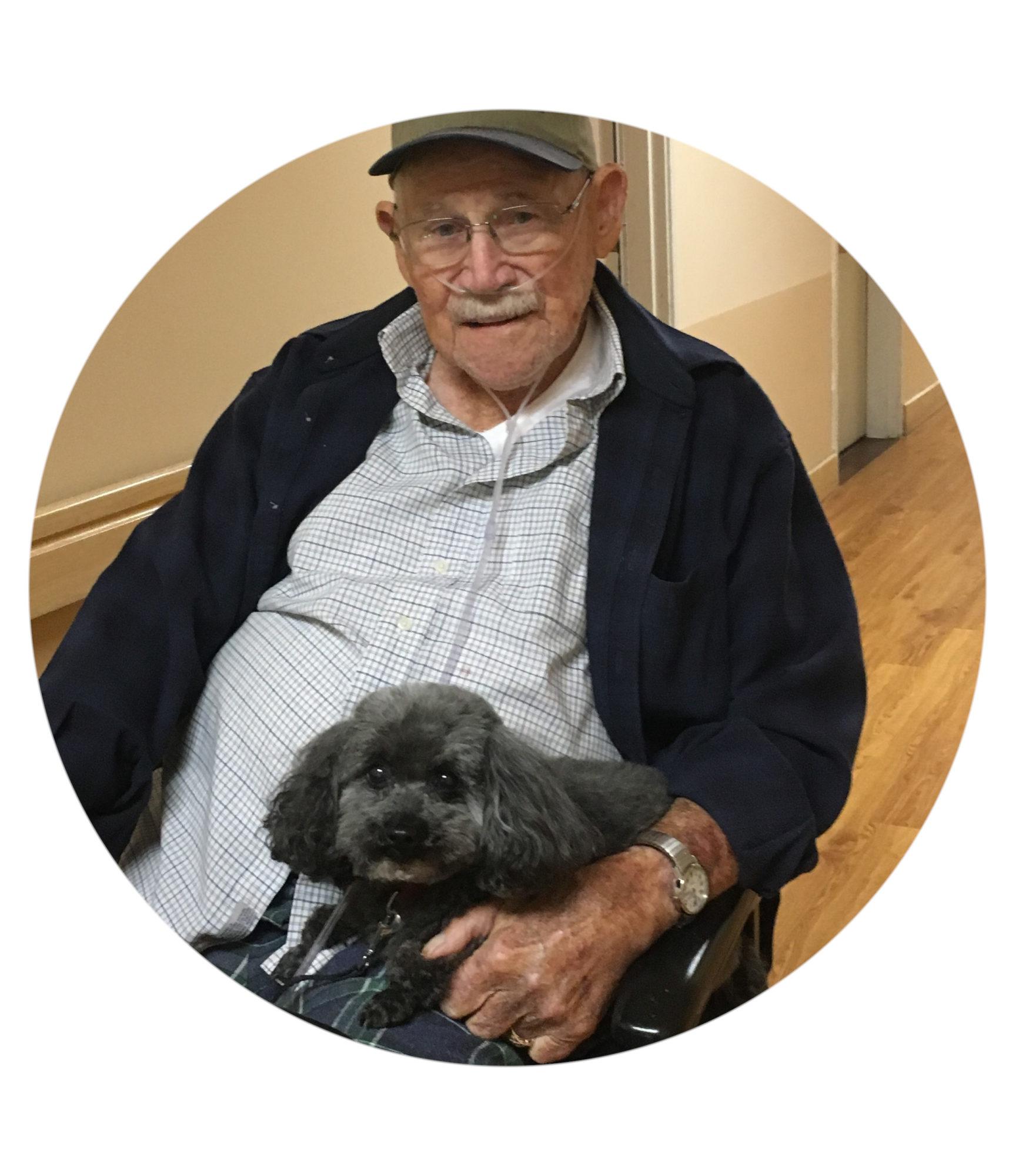 Ira S. Hinkle Jr.
05/10/1924 — 06/12/2021
Ira S. Hinkle Jr.
Ira S. Hinkle, Jr.
Ira Hinkle, 97 years of age, passed away on Saturday, June 12, 2021, in Moses Lake, WA. with his daughter by his side.
Ira was born May 10, 1924, in Toppinish, WA to Ira S. Hinkle, Sr. and Violet Sterns.  He had one sister and two half-brothers.
Ira lived most of his childhood on the family farm in Klamath Fall, OR before moving to Richland where he lived for over seventy years.  In 2017 Ira moved to Moses Lake to be closer to his daughter and son-in-law, Gail, and Ray Powell.
On November 15, 1946, he married Elizabeth (Betty) Gregory and celebrated 59 years of marriage before her death in 2007.  He worked numerous jobs while raising his family from taxi driving, construction and later in his career working for the Richland School District as Supervisor of Bussing.  During his retirement, he enjoyed camping and fishing, with many trips to Sekiu, Lake Roosevelt and Elokia Lake with friends and family.  When he was not fishing he loved to cook, and pressure can fresh fruit and vegetables.  After the passing of his beloved wife, he could be found riding around Richland on his electric scooter with his little Yorkie, Scooter 2 in his basket.
He is survived by his two children, Gail (Ray) Powell of Moses Lake, WA, and Mark (Pat) Hinkle, of Woodland, CA.  He was so proud of his six grandchildren, ten great grandchildren and blessed to have had one great-great grandson.
I Will Always Love You, Dad

Each day you stived to live,

Your body too weak to be.

Your love will live forever,

Since your heart has set you free.

Now you walk so bravely.

You feel the pain no more.

Angels have come to guide you

And bring you to Heaven's door.

Memories I will hold so dearly,

Your smile warmed my heart.

And through my life you will live,

You have touched so many parts.

Hard days may be before me,

It's all a part of God' plan.

Why you left so abruptly,

I may never understand.

You will be alone no longer,

And you would tell me, "Don't be sad."

Please believe, you were no burden

I will always love you Dad!

My life have changed forever,

Since the day you passed away.

In Heaven you will be waiting

To meet me again someday.
Was his neighbor in richland for many years, Ira was pretty good at making jam, Once a month I'd run over a batch of cookies and sit around the table , laugh, joke and tell stories…..I surely miss him but have a place in my heart forever
My husband and I walked with Ira at the Court Club in Richland for years…Always so nice and kind. Sorry for your loss…He was a great guy…
Ira and Betty were great friends of my Mom and Dad, Darrell and Mary Holden. I know Dad counted Ira as one of his best friends and they worked together and fished together for years. I remember Ira for his great sense of humor and kindness. He was a fine man.
I worked for Richland School District in the 70's as a carpenter. He was a supervisor and was fun to be around during the "lunch table," group. A great guy, sorry for your loss.
Dear Gail,
I am so Very sorry to here about the Passing of your Dad. My Prayers
are with you & your family.
May God Bless You.
Deepest Sympathy
Pam Ehinger Kindl