FIND AN OBITUARY
Service information is posted on our website only with approval from the family.
If you are seeking information not listed below, please contact us.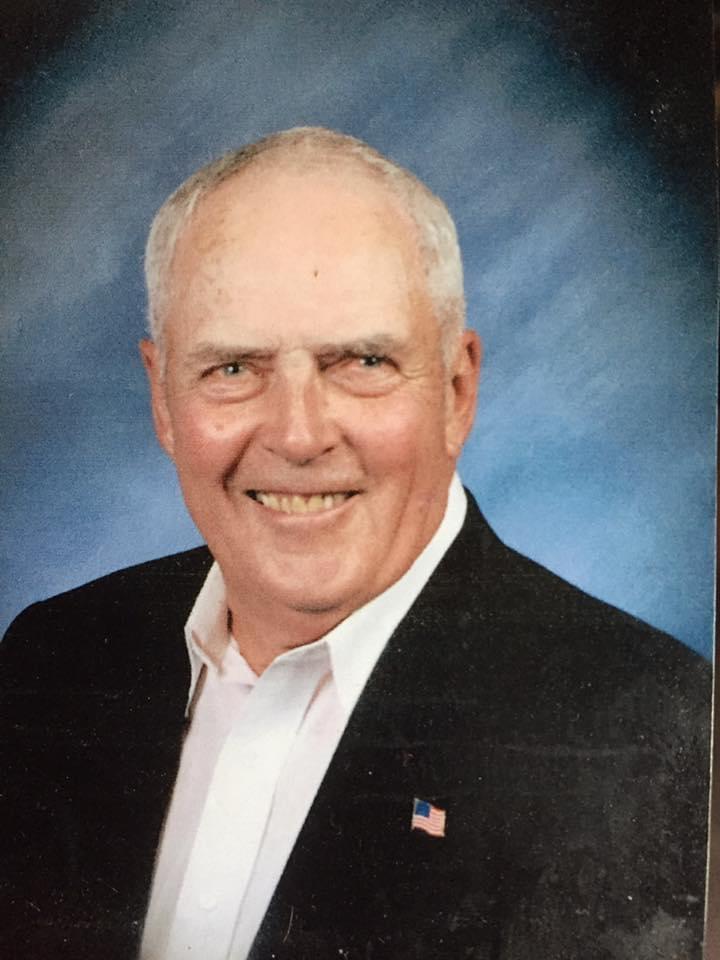 John H. Fastabend
03/02/1929 — 06/29/2021
From Richland, WA | Born in Astoria, OR
New to Livestream? Watch the tutorial.
Rosary
Starts:
Fri, July 30, 2021, 8:30 am
Ends:
Fri, July 30, 2021, 9:30 am
Location:
Einan's At Sunset Funeral Home
915 Bypass Highway Bldg. H Richland, WA 99352
Graveside
Starts:
Fri, July 30, 2021, 9:30 am
Ends:
Fri, July 30, 2021, 10:30 am
Location:
Einan's At Sunset Funeral Home
915 Bypass Highway Bldg. H Richland, WA 99352
John H. Fastabend
Living life to its fullest is what it was all about for Jack.  Raised with six brothers and one sister in Astoria, Oregon – there are stories that just won't fit in this column.  His loving, yet morally strict Irish mother, Elizabeth Shea, and his German saint of a father, John B Fastabend, brought up their clan the good old fashioned way — with rules and expectations that instilled integrity and honor.
Jack was seeking his engineering degree at Portland University when it was detained while he served in the Air Force in Korean War.  He was a sergeant that gained knowledge as a mechanic working on aircraft – mainly P-51 Mustangs.  It was during this time that the bug to fly as a pilot was planted.
When the war ended, Jack returned to finish his degree in Portland, where he met and became mightily smitten by her named Connie Ruggles.  He then entered into a new chapter of husband and fatherhood, as he and Connie begat their own clan of 3 girls and 3 boys (Dona, Laura, Neil, Linda, Jef, and Wayne).  In order to feed this family, he gained employment in Richland, Washington as manager in the engineering field of nuclear design with companies GE (@ N and B Reactors), Battelle, and then at Jersey Nuclear – which became Exxon and Seiman's during his career.
While working and providing for his family, he was also very active in his church (Christ the King), Knights of Columbus (to which he became a  4th degree knight), the Richland Planning Commission, American Legion, VFW, ASME,  Washington State Air Search & Rescue to name a few.  He also volunteered for Red Cross and the local food banks.
Jack loved to fish and hunt.  Duck hunting with his sons was one of his favorites.  He also loved to go camping in the high Cascades the good ol fashioned way via backpack into those high-altitude clear lakes, where he cast lines for many elusive fish, and scoped rifle for many elusive deer.  He toiled his children on these paths also, to which again are stories that will not fit in this column!
While raising his clan, he and Connie bought 10 acres known as "horse ranch" with merits as "health spa" in which to teach the children work ethics!  And it was during this time that Jack realized his youngest daughters 4H horses could easily carry the packs into those mountain lakes instead.  Thus, did those horses start working for their feed!
When Jack retired at age 62, he proceeded with his life dream of flying, and bought a Cessna 182 airplane to take him on many journeys into new backcountry fishing spots.
As the years passed, the children grew and started their own families and begat many grandchildren for them.  But alas, his beloved wife Connie passed away in 1995.  This was just after planting a house on the acreage, and prior to the 100 year flood – (to which Jack's planning commission duties taught him to know better on that flood plain!, but being smitten with Connie he turned a blind eye).
The last decade of Jack's life was just as busy with many wonderful family memories of gatherings and packing trips to his favorite Cascade lakes (Twin Sisters being his favorite to which many in family also joined him).  He was always flying his plane and checking out new wild frontiers.  He often flew with his pilot friend Kathy to go to different towns for breakfast or lunch as well.  When his health declined this past year, yet he could still drive, he would take his dog daily to go out and "hug" his plane in the local hangar.
Jack is preceded in death by his beloved wife Connie, his mother & father, his 6 brothers, and grand-daughter Sami.  He is survived by his sister Cathy, his 6 children, and numerous grandchildren, great grandchildren, nieces, nephews, and extended family, as well as his loving dog Brandy!
In lieu of flowers, donations would be appreciated to Red Cross, Tri-Cities Food Banks, Catholic Family and Child Services, or Young Eagles.
Memorial Services for Jack will be held at Einan's Funeral Home in Richland on Friday, July 30. Beginning @ 8:30a.m. there will be a Rosary in the chapel, Followed by graveside service @ 9:30a.m. A celebration of life will follow, with more details to come.
Jack will never be forgotten. A good man. I enjoyed his acquaintance.
Sending prayers to the whole Fastabend Clan. Jack was an incredible man…genuine, honest, and willing to help anyone in need. I can remember sitting at the dining room table with him explaining algebra to me (since I was 14 and wouldn't listen to anything my Dad said). I will always remember his smile, his laugh, and his kindness. I'm grateful for so many wonderful memories of our families spending time together and the friendship he and my Dad shared. He will be deeply missed. Love you all.
We all miss you, Jack. You lived a full and wonderful life. Rest In Peace, friend
I'm sorry for your families loss and you're all in my prayers. My earliest memories are of being around your family, especially when our moms were at dance and our dads working in the area. I'm sorry that I never got a chance to talk to him but remember his smile and positive personality and him talking my dad through his top challenges with N reactor and FFTF. I was looking forward to talking Aviation with him, he's flying with the best aviators now! Your family has our love.
Always a class act. And a great aviator. Thanks for your kindness Jack. Mark
Dona, Laura, Neil, Linda, Jef, Wayne (and grandkids and in-laws,)losing Jack is so very hard, but how blessed you are to have had him as such a wonderful dad and friend. My heart aches for your pain, but I believe your dad had no sorrow as his faith was so strong and he knew he was going straight to heaven. We loved him and I thank you for sharing him with the rest of us "kids". Love you all.
My deepest condolences to all the family. My thoughts and prayers are with you in the time of grief. ~ love Dorothy & Rory Clark
My heart goes out to family
Jack was one of a kind. A real man that you just can't find. Hope to share a camp fire with you again Jack ..
His smile was contagious positive outlook and zest for living are just a few of Jack wonderful qualities I admired! He is missed! Heidi Fastabend
Hugs to the family. A very special man that left alot of beautiful memories behind..
Some many memories treasure and wishing a warm welcome to Heaven for him in gods care. Love and comfort to all of his family. He was and is loved
Sorry to hear of Jacks passing. He was a wonderful man. We flew together a few times and I enjoyed visiting with him. Such a kind hearted man. Condolences to his family.
What a man, husband, brother, son, father, uncle, friend he was. You have novels worth of stories and memories, so wonderful to bring more smiles or laughter. The airplane stories are interesting and so cool that he fulfilled that dream. He leaves quite a family and pack of friends to cherish his memories. Thinking of y'all and your treasured time.
I am so sorry for your loss, Jack was an amazing man loved by many, he had a lot more kids than the ones he birth to. He was there for all of us when we were growing up.
He will truly be missed
Love, Jacki Kenitzer Perry
Sorry for your loss to the Fastabend family. Our condolences are with you.
You were a gift to so many., Jack. You elevated everyone who had the privilege of your company. I will always miss you, but the good memories I have will be with me forever. The sky was bluer when you shared it with me.
My sincerest condolences to the Fastabend family. May you find comfort in all the wonderful memories of such an amazing man. God bless.
Beautifully written. A man who was loved by so many. Always positive and kind. I will never forget him. Thx Jack for being you. Til we meet again. ❤️
Heartbroken for the Fastabend Clan. Had many conversations with Jack over the years but most recently working Red Cross drives at Energy Northwest! One of a kind and a man true to his word. You will be missed, Jack.
Words can't describe the heartache I feel grandpa. You were such an amazing role model in my life and I miss you so much. You were always my hero. Love you!
Linda Joe and Family we are so sorry for your loss. Your dad was a great guy. We enjoyed him at some of the gatherings you brought him over to Jim's for moms birthday. That was special I still remember smile that you and your dad stopped by. If we can do anything please let us know.
Teresa Hall,/ Willamson family
My wife and I are sad to learn of John's passing. He was a great friend to our family and us and a wonderful neighbor. We will miss his friendship, his smile and his wave as we passed on the street. Our condolences to all his family.
So sorry to hear of his passing. I spent many years as a teen at their house. My love to his family.
What a blessing having this great man in your life. I met him but once yet was impressed by the family life he created. Such a special man with his life well lived is a great example. My peace and prayers for the family as the process of saying goodbye to John, Father, Grandfather and all that he was unfolds.
I miss you Dad!
My faith and trust in the Lord reassure me we will all be together again, so until then , I will not cry because it's over, but smile because it happened!