FIND AN OBITUARY
Service information is posted on our website only with approval from the family.
If you are seeking information not listed below, please contact us.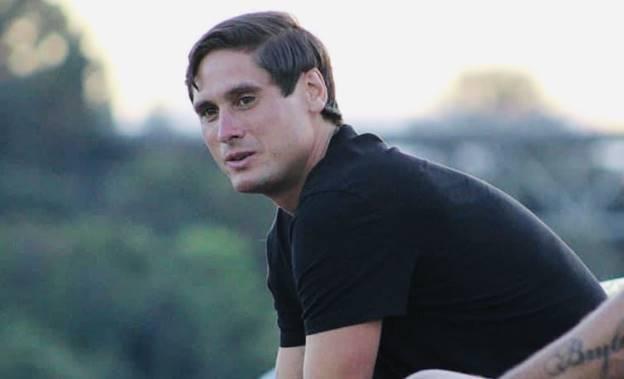 Jonathan Maganas
02/22/1984 — 06/13/2021
Watch Service
New to Livestream? Watch the tutorial.
Jonathan Maganas
Dear Family and Friends
It is saddened hearts and frozen minds, we as Jonathan's parents are writing this note.
Jonathan Roy Maganas – our beloved son has passed from this earth to join his Grandmothers' Belen C. Maganas and Sandra J. Mortimore, Uncle Ray Maganas, Aunts Amelia and Mini, Cousin Nathan Butterfield in heaven on June 13, 2021, in Seattle WA.
Jonathan was born on February 22, 1984, in Kennewick WA.
Jonathan never slowed down from the day he was born, pushing himself to his feet at a very early age he took off on his toes running before most walked and never looked back, he always had one foot in the future with a plan for the next adventure. As a child he took on every sport, cycling, T-Ball, soccer, football, wrestling and swim team.  He loved cycling, I believe it was because it was his Fathers' passion and when Tracie came along something they all could share.  If it had peddles he rode it, mountain bikes, BMX and road bikes, although I would have to say he loved BMX the most because it allowed him to take flight and defy gravity, but snowboarding called his heart.  Snowboarding provided a place to loose himself in nature, the ease in which he could "float and hang" inspired many, but he will always be remembered for his ability to "shred".
Jonathan attended elementary school at Amistad Elementary, Park Middle School, and High School at Kennewick High School.  It seemed like he knew everyone but if not, he made sure they knew who he was. Many of his friends knew him as Jonnie, Little Jon, LJ, Snow, or Snowie.  But to his parents he was always and forever will be Jonathan.
Jonathan spent his life working in several different industries, often making a little cash on the side working at Markee's Cycling, putting together bikes. Then he gravitated towards the hospitality industry, starting his career attending Tri-Tech Culinary Arts School in Kennewick Washington, during high school.  His first real job was Outback Steakhouse where he quickly learned that multiple steaks sizzling at one time and trying to get each one cooked to perfection was stressful, so he gravitated to the front of the house, where he was able to use his welcoming smile and charm to ensure patrons enjoyed themselves and their meal.
His first away from home adventure out of high school was for Utah National Forestry, where he worked and met lifelong friends, experienced life beyond Tri-Cities and was able to fuel his passion for outdoor sports.  Moab Utah, was his home away from home.  He was close enough to the mountains for snowboarding and the best mountain biking was right in his backyard.
The next stage in Jonathan's life was how to center healing, passion for health and helping others, he attended Utah School of Massage Therapy where he enjoyed the holistic view of healing and believed in alternative homeopathic energy centering.  The availability of the school landed Jonathan on the campus located in Las Vegas, NV and there more adventures began where he quickly learned the ins and outs of being a true desert dweller, and was able to experience some hearty good times – Vega as an adult in his 20s – oh yea -,the good times rolled but he also made some life long friendships.
Once the adventures of Vegas stopped, Jonathan once again gravitated to Home, after all that is were his family lived.  Then he decided another adventure was in the making and off he went to New York City, found fun jobs there twice and experienced the many different aspects of a really big city and of course the differences of the east coast as apposed to the west coast.  Soon he gravitated home again, then decided that South Beach Florida would be a good place to land, and his cross country trip to take on living alone, in another big city, was another new adventure.
Jonathan always enjoyed meeting new people, visiting new cities, exploring everywhere he went; from Bluewood Ski Resort to Mammoth Mountain, then Colorado, New Mexico, just anywhere he wanted to go, he would figure out a way and he always was ready for the drive to get there.  Jonathan loved making the adventures, laughing, singing to his music, and touching base with all his family along the way.
Jonathan had a strong sense of family, and would help whomever called, from helping a cousin finish a job, to pruning fruit trees, to swinging a hammer to build something for his mom, mowing the lawn (well using the riding lawn mower), taking a friends' child for a walk and talk, if you needed him and called, he would do his best to get there to help you.
One of Jonathan's passions was good food, not just eating it, but cooking it, experimenting with food, the preparation, the clean-up, then the eating…. He loved generating an awesome meal for his "family".  But along with that passion also came the ability to EAT that food, and not just food – but SALADS, vegetables and oh yes, we can't forget how he could eat cucumbers – Let's just say he could eat like crazy and never gain an ounce.
As Jonathan's life story progressed, he took his adventuresome spirit everywhere, fishing in Alaska, working at a beach restaurant in Cabo San Lucas Mexico, but COVID brought him home again, and during COVID quarantine Jonathan used this time to change his career path, he enrolled in school to be a certified real estate appraiser, daily studying and taking courses, and with the lift of social distancing restrictions was heading toward the path to take his state exams.  All the while doing this he moved again from home to his final adventure of Seattle.  He loved the city, the life, the ball games, the people, and the outdoor sports available.  Jonathan had found his home as close to home as he could be.  Just a quick drive to see everyone, but back to the adventures of the Big City.
Those of us who loved Jonathan knew he lived life without reservations, restrictions and unapologetic of his authentic self.  He loved BIG and lived life out-loud.  From the time he was young he connected with nature and was most at home on a mountain flying through the snow on his board, at the ocean with his toes tucked in the sand, or rolling around the yard with his Collie and Boxer Buddies, Whatever Jonathan did he put his heart and soul into each piece of each adventure.
Jonathan's free spirit and compassion was evident in everything he did; passions, pets, love, cooking and "family".  Jonathan's "family was extended to his many friends.  They all are "family".
"In Parting this world may his spirit soar on the wings of an eagle from this life to the next"
The earth lost an Eagle this day – but Heaven gained Snow and our Hearts are Forever Changed
Sincerely his Parents
Joey Peschong
John and Tracie Maganas
"The secret of health for mind and body is not to mourn for the past, worry about the future, or anticipate troubles; but to live wisely and earnestly" – Budda
Flowers are welcome – Please deliver to Einan's Event Center at 915 Bypass Highway, Building H, Richland, WA 99352
-OR-
Donations can be made to the Benton Franklin Humane Society in Memory of Jonathan R. Maganas, and notify Joey Peschong, John Maganas or Tracie Maganas.
You Will Be Missed Friend.7 Sending Prayers To Family & Friends.7
Jonathan,
I will never forget the time when we first met. It was the summer before your 8th grade year and my freshman year. You were the absolute sweetest. Heaven gained another angel once again. Make sure to keep watch over all of your friends and family and keep us safe.
John and Tracie,
Deepest sympathy for the loss of your son Jonathan. He will be forever missed in hearts of those he loved and in the lives he touched. Your family is in my thoughts and prayers.
Sorry I could not be there for the memorial and sorry beyond measure for your loss. Thinking about you today and always and R.I.P. Jonathan.
Jon,
I hope words can describe how much I love you and How much I miss you.
I am so lucky I had the chance to have met you and have tons of adventures on our trips together …
I'll always love you ❤️❄️
Dear John, it seems that the Big Boss needed another warrior, and you were called to duty. We had some great times together and i will not soon forget your kind smile and great friendship. Thank you for being a good brother. Fly on, Thunderbird fly- fly on, spread your wings to the sky!!
–Juaquin Esparza
Joey and family, What a beautiful tribute to Jonathan! He truly loved life and lived it to the fullest! There are no words to be said that will heal your loss. We feel it also for you. With much love, The Swaby Family
You are such an amazing, free spirit, beautiful person. I am lost for words. So many memories pop up in my mind and I can't just pick one. I loved seeing you at random places and just catching up on life. This world would be a better place if it had more people like you. I can honestly say you are one of my favorite people. I'm going to miss seeing your happy smiling face. Miss you so much already. Love you Jon
You will be forever missed and always in the hearts of so many including myself, there will be so many moments in life that will spark a memory of you or a moment we had together you will be forever remembered and never forgotten love you man❤️
So many memories with you Jon…too many to count. You will be forever missed my friend.
I am so sorry for your loss of your son.
With heartfelt condolences on the loss of your son. May you find him always by looking to the skies above and
remembering the love and laughter you shared in your heart.