FIND AN OBITUARY
Service information is posted on our website only with approval from the family.
If you are seeking information not listed below, please contact us.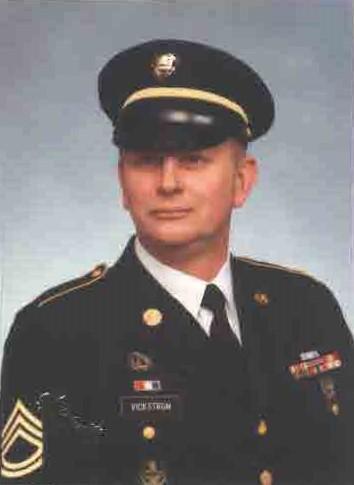 Frederick Ralph Vickstrom
06/05/1942 — 07/11/2021
From Richland, WA | Born in Seattle, WA
Watch Service
New to Livestream? Watch the tutorial.
Mass
Starts:
Mon, July 19, 2021, 11:00 am
Ends:
Mon, July 19, 2021, 12:00 pm
Interment
Starts:
Mon, July 19, 2021, 12:00 pm
Ends:
Mon, July 19, 2021, 1:00 pm
Location:
Sunset Gardens
915 Bypass Highway, Richland, WA 99352

Frederick Ralph Vickstrom
Frederick R. Vickstrom Obituary
It is with deepest regret that the family of Frederick R. Vickstrom announces his passing on July 11, 2021 at Hospice House Chaplaincy in Kennewick, WA at age 79 due to non-alcoholic cirrhosis and cancer of the liver.
Fred was born on June 5, 1942 in Seattle, WA to Lauren and Geraldine Vickstrom and attended St. Teresa and O'Dea Catholic schools, graduating from Garfield High school in 1960. He went on to graduate from the Tri-City Technical College and Central Washington University (CWU).
Fred enlisted in the United States (U.S.) Air force and was stationed at what was then Larson Air Force Base in Moses Lake, WA as part of the Strategic Air Command (SAC) and Goose-Gander U.S. Air Force Base in Newfoundland, Canada. He later transferred to the U.S. Army Reserves where over the years he was a Drill Sergeant and later a Chemical Weapons Specialist. Upon his retirement from the U.S. Army, Fred had over 30 years of military service.
Fred worked at Boise Cascade and Washington State University (WSU) prior to working for various Hanford Site contractors including Computer Science Corporation, JA Jones, Rockwell, and Westinghouse Hanford. He then moved to the Seattle area to work for The Boeing Company where he did Computing Investigations and Cyber Security Forensics.
After retirement, Fred wanted to "spend a few years" under a palm tree and greatly enjoyed the time he and his wife spent in Arizona during the winter's. Fred enjoyed riding his Honda Goldwing motorcycles and several times riding with Veteran's back to The Wall in Washington D.C. for Memorial Day. He was a member of the American Legion Post 34 and the Knights of Columbus in Pasco, WA as well as a member of the local Honda Goldwing, Chapter L, Motorcycle Club. He was a devoted husband, father, grandfather and Christian man who loved the Lord.
At the time of Fred's death he was married to his loving wife for over 31 years. He is survived by his wife, Beth, his Daughters: Julie (Todd) Hultgren of Clinton, WA; Jennifer (Randy) Gregory of Pasco, WA; and Dawn MacDonald of Richland, WA; and a Son: Rick (Michelle) Carlson of Houston, TX; Grandchildren: Benson Gregory and Savanna Carlson, Sisters: Laurie (Mike) Finn of Seattle, WA and Marie Sotelo of Kent, WA and many nieces, nephews and cousins. He was preceded in death by his parents.
There will be viewing Sunday, July 18th, 2021 from 1-5pm at Sunset Gardens Event Center, 915 Bypass Highway in Richland, WA 99352. Funeral Mass will be at Christ the King Catholic Church, on Monday, July 19th, at 11am with Graveside Services to follow at Einan's (same address as Event Center but in the Military Section). Luncheon to follow graveside service in the Event Center.
I have very fond memories of Fred when I was a young girl, living next door to the Pike's. We saw Fred often. I was saddened to hear of his passing, but know he is watching over all of you. My thoughts and prayers are with all of you. God Bless.
Sincerest condolences from Craig and me to all his friends and family on Fred's passing. We worked together at Boeing for a time shortly after he joined the security organization. He was solid and I could count on him to tell it as he saw it. On everything. For that, he earned my respect, if not my friendship. I've thought of him many times over the years although we lost touch. He was a force of honesty and integrity in everything.
Fred was a blessing to us all,I shall miss him.
He has left us all the richer with his generosity and noble spirit.
Beth and family, I am sorry to hear about Fred's passing, he was a member of our Boeing family too and he will be missed. During part of Fred's tenure at Boeing I was his manager, and with Fred's life and leadership experience he was often counseling me on what I should be paying attention to and who needed help. I appreciated Fred's advice because he always focused on helping people be their best, fairness and accountability, and enjoying the journey of life. I'm sure he has carried that with him beyond this life and is still making an impact with everyone he meets. I will never forget Fred, and feel blessed to have known him.
Dearest Fred Vickstrom Family,
I met Fred over 30 years ago at The Boeing Company. We had a lot of laughs and real talk. The phrase "Don't judge a book by the cover" definitely applies here. As i type this i know Fred knows what I'm talking about. I will miss him dearly and through Beth, Fred will live on.
I can't wait to meet you Beth, the love of Fred's life.
I have known Beth for over 50 years. When Fred came into her life I was very happy since that time I have always referred to Fred is my brother we were both in the military I've seen Fred serval times over the years and he's always been happy and took very good care of his wife Crough I sure miss you Fred but this is not goodbye this is until we meet again rest in peace my brother
My wife Nan and I moved to the Tucson Eastern Heights Village in March 2017 and were delighted to meet our new neighbors Fred and Beth directly across from our townhouse. We learned that they were "snowbirds" and immediately started a close and loving relationship. We were able to bid Fred and Beth an early morning farewell when they left to drive home to Washington just a few days ago. We will miss Fred's outgoing generous personality. He was a dear friend.
Fred was a wonderful friend and I will miss him dearly. Our thoughts and prayers go out to Beth and the rest of Fred's family. We always enjoyed our get togethers in Tucson especially marveling over Fred's ability to make sure he got his money's worth at the casino all you could eat nights. Rest In Peace my friend, you have earned it!
Fred was, as he still is, an example for all we men who would feign have God, our Eternal Father, say with His Son, the God of the Old and New testiments at His right hand: Here is one of my sons in whom I am well pleased.
Fred was:
. clean of speach
. Clean of thoughts
. Clean in his humor
. Totally honest
. Self effacing and a
. Good Samaritan
"The meek shall inherit the Earth."
Fred made a promise to me several times over the last 2 years. When I join him – after I've hugged Mom & Dad, Great Grandma and Grandfathers, shook hands with Jesus, Moses, Paul, Peter, King David and other Rock Stars written of in the Holy Book, I expect him to push his way to the front and say with firm authority to all "Carl and I agreed long ago I'LL BE TAKING HIM on his tour of the grounds." Fred is one of few I know who said repeatedly "I Love Jesus" and he meant it. I asked him "How can you love Jesus? – you haven't even seen him". He replied he and Jesus had a conversation every morning before his feet hit the floor. He would lay there, in the dark and speak to his creator and he felt the Holy Spirit embracing his soul. Fred once said to me "How can anyone who has learned the Truth of Jesus be pessimistic or negative? He is giving you Eternal Life in the best summer vacation spot in the Universe". I always appreciated how Fred would celebrate my victories and also be bold enough to tell me when he thought my ego was "Writing checks I couldn't hope to cash". Job Well Done, Fred Vickstrom – Several today will declare to all online or on site at your service "He touched me – He impacted my life". Isn't that what Paul tells us in several books in the New Testament ? The primary reason we're all here…..
So sorry to hear about Fred's passing. He was a wonderful man. Gene was very fond of Fred. We always enjoyed our times together visiting. My heart and prayers go out to you Beth and to your family.
Dad-you loved Julie and I unconditionally!! You were always the voice of reason, well most of the time. From my longest memory you were always ready to have a good time. You will be missed every day. Fly Free Dad, you are now another angel to watch over us. I will always be your Baby Girl!!
Oh and I know you are just fine up there. So when you are ready can you put the envelope back where you found it 😉
Condolences to the family Mr. Fred was a special person I met him on RFTW in 2010 and road across the country with him, Prayers for comfort in the passing of Fred
Fred, you have always been a dear friend to my grandfather. It was always a pleasure hearing your voice and you always made my laugh. You will always be in my heart and my thoughts. Love you.
Dear Beth, I was so sorry to hear today about Fred's passing. Fred was such a kind and caring man, a good friend to many, and a dedicated and loyal colleague. I was blessed to work with him for many years at Boeing and enjoyed hearing about some of his travels after his retirement (especially the epic motorcycle trip from 11 years ago). You and your family will be in my thoughts and prayers.
My condolences to Beth and Fred's family and friends. Fred was a good friend and fellow employee at the Boeing Company for many years. He was always upbeat and made us laugh, even when times were stressful at work. He will be missed.
Dear Beth and Family – we share in the sadness hearing the news of Freddy's passing. Sending you our love and support from Texas. I take joy in knowing him and Dad are reunited and will welcome us home someday as well.