FIND AN OBITUARY
Service information is posted on our website only with approval from the family.
If you are seeking information not listed below, please contact us.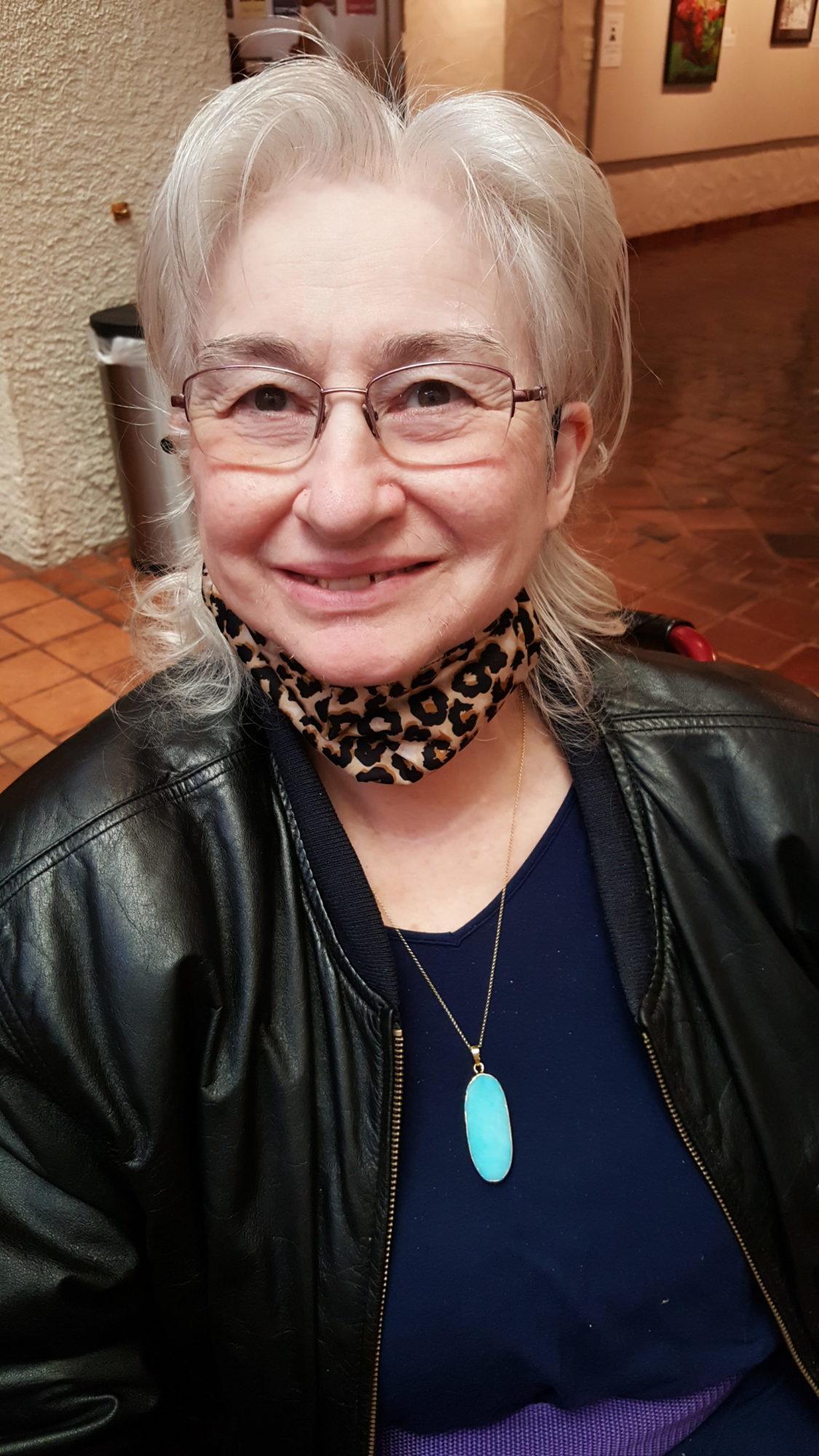 Gail Elaine Arthur
04/15/1953 — 07/24/2021
From Richland, WA
Watch Service
Gail Elaine Arthur
Gail Elaine Arthur was born to Omer Carroll Kemp and Virginia Faye Tensmeyer Kemp on April 15, 1953 in Salt Lake City, Utah.
She passed away at home in her sleep July 24, 2021 due to complications of a series of strokes and was under the hospice care of Chaplaincy Healthcare, who endeavored to make her last days as comfortable as possible.
Shortly after her birth, Gail's father completed his pharmacy degree at the University of Utah (under the GI Bill) and moved the family to San Diego, California where he had grown up. Gail was the third of what would be seven children. She was a member of the Church of Jesus Christ of Latter-day Saints and dedicated many years of service providing music and music leadership. She graduated with honors from Grossmont High in La Mesa, California in 1971 and was accepted for admission to Brigham Young University that fall. She discovered that her interests and talents were fulfilled by Medical Technology. Shortly before completing a degree in that field, however, she accepted a call to be a missionary for her church serving in the Independence Missouri Mission under the auspices of Graham Doxey. She began her 18-months of service in April 1974 and had several spiritual experiences that cemented her love of the Lord and her commitment to His gospel. Upon returning to BYU, she met Richard James Arthur of Durango, Colorado and Orem, Utah. They married in the Provo Temple on May 21, 1976 and enjoyed 45 years together.
In 1983, they moved their family to Richland, Washington where they raised their 5 children, Richard Brent, Alan James, Karl Crispen, Marcus Alexander, and Amelia Mae (Hunter). Gail greatly dearly loved her 19 grandchildren. She especially enjoyed an Arthur family reunion held in Omaha, Nebraska in August 2017. Gail made friends wherever she traveled, including Thailand, Holland, Russia, and Austria. She was especially appreciative of the support of her local church family.
I just learned through one of our former BYU roommates that Gail passed away–on Pioneer Day, no less. Gail has been my friend since our days at Grossmont High School and we continued our fast friendship at BYU, where we were roommates. We had many adventures and even more laughs and sweet memories.
Gail was brilliant, kind, funny, perceptive, and spiritually attuned. I miss her and am grateful for the times we were able to talk before her health became so fragile. My love and condolences to Rick and her entire family. I am so thankful to have known her and I look forward to a reunion someday.
To Gail,
My sister, who shared so much with me–a room when we were growing up, music lessons–both piano and organ, conducting and accompanying music in daytime Primary, the drive for a good education, the ups and downs of parenting our five children, a love for the San Diego beaches, and many more positive experiences growing up. I'm grateful that we are sisters, born of very good parents who loved each one of their very different children well. I'm sorry you were taken home so soon!
Love,
Joy
I can't do a Sudoku puzzle without thinking about Gail. Now I can't do one without crying. Gail is the reason I started doing them. I have loved Gail from the moment I met her. I have always been in awe of the relationship her and Rick had. I absolutely loved being in choir when she was the leader. She is so incredibly smart. I loved listening to her give lessons and talks. I've learned so much from her about life, Church, sewing, relationships, etc… I'm going to miss her so much. She is an amazing daughter of God. Heaven got an angel back. Rick and all the family I am so very sorry for your loss. She was an amazingly beautiful talented woman.
Our best wishes of comfort, consolation and love are to each member of her family and to those who love and miss her as we do. We are grateful for her life and service, and we look forward to happy days with her in the life we know is coming for us in God's presence. – Her brother Virl's family.
To Rick, Richard, Alan, Karl, Marcus, and Amy I grew up with Gail (your mom) and have memories of her since I was 5 years old. She was always way smarter than me, but I didn't know that until I was in High school with her and she was enrolled in all the advanced courses. Your grandma Kemp was our Sunday school teacher for many years and I learned a lot from her. I knew of her talent in music and was always envious that I couldn't play the piano or sing like her. My dad and her dad Omer served in the Bishopric together in the San Diego 9th ward. They always had a friendly competition going on between them. Our families were pretty close until they moved out of the ward when we were in High school. I think your mom was glad for that move because she was able to meet new people and gain more friends.
Regarding her mission. I had the opposite experience from Gail. I didn't really want to go on a mission. I was trying to decide whether to move to northern California with a friend of mine from college, and when I prayed about it, the Lord told me that it was my choice but if I made that choice I would never go on a mission. I wasn't quite 21 but I hadn't even thought about going on a mission (I was pretty shy at the time.) I wasn't sure but I decided not to move and when I did I felt a very strong confirmation that I had made the decision that was right for me. When I got home from the trip, my Bishop called me in a talked to me about going on a mission. This was asked before I was 21. That is when I prayed about it and made a decision to go and the Lord helped me to know the right time to go. That is where I really came to know the person that you spoke about with the strong, authentic, quirky, and loving personality that had a great need to feel understood. I came to the mission about a year after her. She was my trainer and had just been called to be a district leader at the same time. She hadn't done either . We were called to served in the North Kansas City ward and lived in Gladstone Missouri and services were in the building in Liberty. She had never been a trainer or a District leader, so we had to figure it out together. She suffered from IBS and we made a few trips to the doctors during that time. We worked hard together and learned a lot about leadership together. She worked together with me trying to help me memorize the discussions and the scriptures that we were supposed to learn. I was horrible at memorizing. She had definite ideas about what we should eat and I remember her insisting that we had to have jello and she wanted to fix a lot of Hamburger helper meals (never ate them after that!). I remember her getting upset with me because I didn't butter her toast all the way to the edge or help her unload groceries as soon as we got home from the store. But we worked through all of that. It helped me to realize that we can know someone for a long time, but we never really know them until we live with them day in and out. It also helped me to learn that to get along, you had to learn to communicate and express your needs (I wasn't good at doing either.) We sang Amazing Grace in a Christian revival chorus and covered a lot of ground checking out referrals. Your mom was a great planner and always tried to do the best she could. There was this one Baptist minister that we tracked out and Gail thought that he was interested in the Gospel. He was really interested in her, I could see it right away but she didn't believe me until he called her one night and basically asked her out. She had one more companion after me and then her mission was complete. I know that we were meant to serve together.
There was a young man in the 9th ward that Gail always liked but he broker her heart when he lost interest in her after a short time. When I first met your Dad and Gail together, I knew that she had found someone that really understood her and loved and accepted all of her. Rick you were the best person in the world for her. I know you will miss her dearly and that she will be happy for day that you two will be together again.
Thanks for sharing the services and all the thoughts of your sweet mother. She is one of the best people I have ever known and it was my privilege to know her most of my life. Farewell, until we me again.
One of the strongest and most valiant people I've ever known. Many times I heard her voice in my head, and borrowed her courageous spirit to shoulder on with my own life's hardships. I love Gayle so much, and look forward to hugging her and thanking her again for the blessing she's been in my life.
Sending so much love to the family. Wish I could have been there in person to celebrate Aunt Gails life. She was so wildly smart. She will be missed.
I am so sorry for your loss. I hadn't heard she was sick. Sharon Kent
I am sure Gail is enjoying a wonderful reunion with my mom (Barbara Thomas) and many others right now! She was a very dear friend.
Our hearts are with your family right now. In spite of the inevitable loneliness and loss, we are praying for the joy, love, and hope that Gail exemplified to continue with you and through you.
Much love from the Thomas clan!
Much love to your family at this time of gathering, of support, grief and celebration of your dear Mother.
We love you all and hope you feel peace and hope in the days to come.
Dear Dear Gail,
The world will be so out of balance for quite a while without you.
Nobody knows how much until we go through finding ours again.
Love to you all!
C Donald Ostler
Was so sorry to learn of Gail's passing. She was such a good mom as evidenced by the superb newspaper delivery kids that she shared with our neighborhood. Her children were also excellent students and have wonderful careers. She was very supportive of them, Richard and all of their interests and adventures. She will be missed by many.
Gail was a fierce, unflinching guardian angel with a determination to serve wherever she was most needed. She relished her church music and teaching callings and blessed the lives of those who served with her. Brilliant, accomplished, and devoted, she was an avid reader, a fascinating conversationalist, and a resourceful friend. She was particularly tender in her support of suffering, shattered friends who needed her care and advocacy. She helped us get back on our feet and conceive of a future beyond our current experience.
Together, she and Rick raised a beautiful, curious, kind, and good family, and the world is better because of their collective efforts.
I have missed our visits and our long-distance conversations, especially those in which we explored new ideas and planned for the future.
Rest in Peace, Gail. I love you forever and always.