FIND AN OBITUARY
Service information is posted on our website only with approval from the family.
If you are seeking information not listed below, please contact us.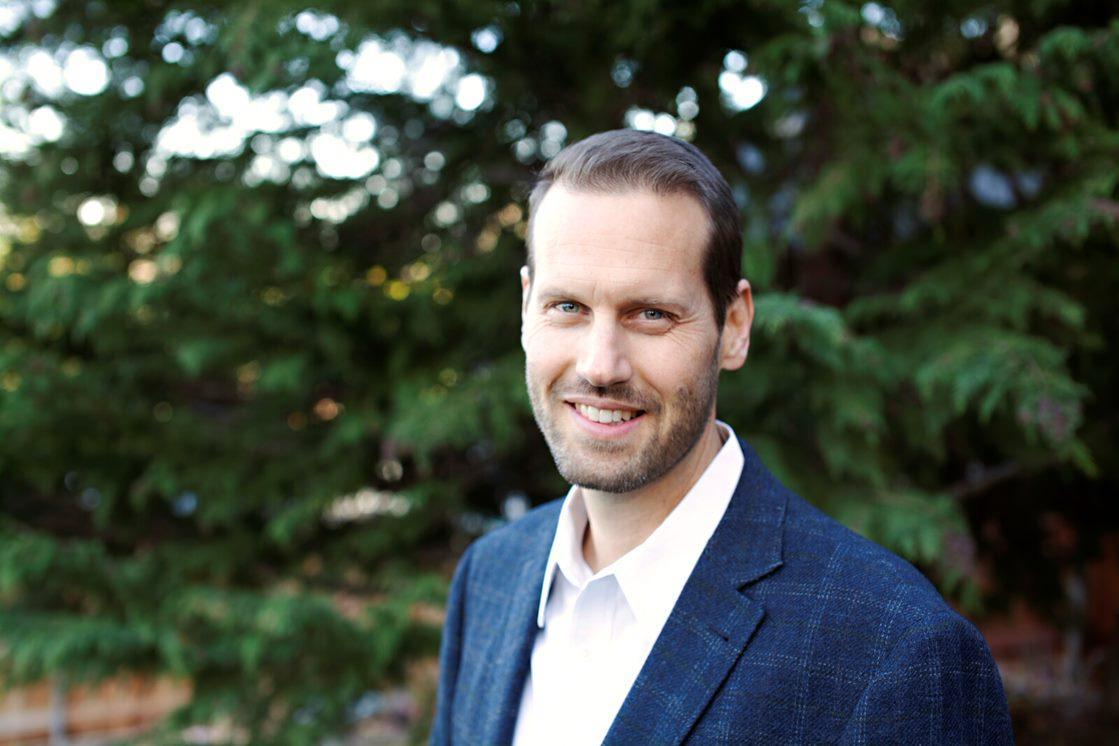 Jeremy Swanson
01/12/1978 — 07/31/2021
From Kennewick , WA
Watch Graveside Service
New to Livestream? Watch the tutorial.
Jeremy Swanson
Jeremy Mark Swanson was the first child born to Craig & Elizabeth Swanson on January 12, 1978. He grew up with a lively group of siblings: Nola, Lucas, Patrick and Tara, living a full and vibrant childhood collecting insects, destroying rattle snake dens, sneaking out of the house to play video games at the local gas station, drawing, fishing, playing football, weightlifting, and getting his black belt in Tae Kwan Do.
At the age of 5 Jeremy asked Jesus to come into his heart but the day after, having done something bad, was worried that He needed to be re-invited.
He met the love of his life, Melissa, at the age of 12 but was oblivious until years later. After his childhood years of homeschooling, he received his AA from community college, his bachelor's degree in political science from Hillsdale College in Michigan, and his master's degree from Claremont Graduate University in Southern California.
His "baptism by fire", as Jeremy called it, happened at the age of 22 during his first month of graduate school. In a small Baptist church, his doubts about the Lord's love for him were laid to rest, and he was on fire for God's heart. He spent the next couple of years writing more intensively and debating his professors.
Jeremy's new heart's desire was found in serving others, so he decided to drop out of the doctorate program and care for his Great Uncle Floyd. Here he learned the skills of cooking, cleaning, helping his uncle to the bathroom many times a night, and listening; skills that made him an exemplary husband and daddy.
He asked Melissa to marry him September 21, 2002, and they were wed December 21, 2002. After the wedding, Jeremy decided to embark on a real estate career working with his childhood friends, Melissa's cousins. He saw this as his new labor of love: serving others.
Soon after, Jeremy and Melissa bought their first home and added Klara Dawn, Zachariah John, Josiah Henry, and Micah James to their nest.
The good life was spent working hard, family feasting, church, family walks, lots of popcorn, trimming roses, beloved vacations at Grossie's, contemplation of deep matters, writing, finding insects, bedtime reading to the kids, watching baseball & football games, and duck hunting with his brothers.
A season of heart sickness came after a series of multiple devastating losses on both sides of the families.
This "hope deferred" as Jeremy called it was lifted with His cancer diagnosis in 2018 and a new gift of hope was placed into his hands by Abba Father.
What Satan meant for harm had no sting.
The next few years of Jeremy's life here were poured out in continued love, bountiful provision, and devotion to his wife, children, family, friends, and clients.
Jeremy will be forever known as a righteous man.
A man who didn't speak loudly but every word carried weight and measure.
A man that was intentional with relationships.
A man who wrote love letters to his wife, drew pictures for his kids, and thoughtful handwritten cards for his clients.
A man who walked alongside the suffering and quietly gave the fruit of his labors back to the Lord.
A man who loved silence and deep thought.
A man who held his hands open to his Abba Father through intense suffering.
A man who faithfully poured out praise and thankfulness.
A man who will continue to produce fruit long after his place remembers him no more.
A man who is whole, healed, and home.
The family requests in lieu of flowers, donations would be gratefully accepted for the boys' tuition at Coram Deo Academy. Please make donations payable to CDA: Swanson Family, 5400 W Canal Dr, Kennewick, WA 99336.
We are saddened to know our oldest nephew, Jeremy has passed. The younger Jeremy, we knew better was full of life, and loved nature, and his family made sure he got much to experience in the great outdoors. I can still see his smile, and how he loved to impress his younger Canadian cousins with target practice and hunting up rattlesnakes in the grass.
Distance kept us apart, and when we were all busy raising our families, life was busy, and we didn't get to do all the things we would have liked. We pray for the families whom Jeremy left behind…it's comforting to know that we will see our loved ones again, when God calls us home. God bless each and every member of the family, and surround you with His unfailing love.
P.S. We followed along and listened as best we could with the feed of the graveside and church service that followed. We would've loved to have been there in person, but borders were closed. Also grateful to see the slideshow, recently.
Melissa and family, please accept my heartfelt condolences. My heart goes out to you and your family. Jeremy was such a great husband, father and person.
Dear Swanson Family,
I am so deeply saddened about Jeremy's passing, but also so inspired by watching his strong faith during his illness, as well as your whole family.
It has been almost 20 years ago to the day that my husband died of cancer, leaving a scared young widow and her 12-year old son. My faith in Jesus at the time was not as strong as it is today.
I will always remember the kindness the Swanson family showed that scared young widow and young boy twenty years ago.
My love, thoughts, and prayers will continue for your whole family. I am so sorry, please accept my
condolences.
Many fond memories of times spent with him.
Dear Swanson family, as I read the words of Jeremy's obituary I thought, you truly captured "the man." As I watched the video service, for I was unable to attend, listening to the testimony through the Pastors words, Jeremy's prayer and Craig's song, made me realize just how much richer our lives are for knowing him and being a witness to his faith. My sweet sister Denise shared how years ago she was in Life Care Center for a short stay and Melissa was an aide there. She brought her Jeremy in to meet Denise (this was before they were married) and how much it meant to her that Jeremy would come and visit her often. I gave Jeremy a CD at the beginning of his cancer journey, it had given me peace during a very difficult time in my life. A few months ago I was thinking about that CD and wondering if it had ministered to him as it did to me. About two days later I received an email from Jeremy letting me know he listened to that CD often and it had given him peace. I pray the Lord will bless Melissa their children and the rest of Jeremy's family with His peace and keep them always in His matchless grace.
Much Love,
DuRae
Peace, prayers, and blessings.
Jeremy – you will be missed. I remember mostly hanging out as kids – being in awe of the rattlesnake skins, the push-ups…a big brother that I didn't know super well, but shared many dinners and days as kids with. God bless you Melissa and your kids – bless you with his strength, love and care. Love you Swansons
Praying for you-all, Swanson family, as I watch the graveside service. How you will miss him! I am praying for you now and will be praying in the future as you walk through the valley of the shadow of death.
Love from all the Farris Family
My memories of Jeremy will always go back to the time before kids, the time before we grew up into adults. Back to those summers and spring breaks spent together when school was done and adventure awaited – and Jeremy asking cousin after cousin to sit on his back so he could do more challenging push-ups. It's a great memory but I know heaven is 1000x that and more. ❤
Estamos seguro que Jehovah cumple su promesa, y que volveremos a ver a Jeremy en un mundo mejor , sin enfermedades ni dolor, un fuerte abrazo con el corazón
la familia Madruga
❤️
A beautiful obituary for a strong Christian. So sorry I did not see more of him in recent years. Blessings to his family.
We are sorry for your big loss. May God give you piece because of the finish work of Christ!
Melissa @Family So very sorry for your loss.
Melissa,
I am so sorry for your loss. God Bless and Comfort you and your beautiful children.
Seems like just a few days. weeks, years, ago, Jeremy became our go-to realtor after Ray's stroke. He jumped in, listed, and found us a "good place". After we were settled we spoke with Jeremy a few times and after his family move – close to Costco – he dropped in with a gift – from Costco! of course!
Our "end of life" plan included Jeremy to help our family sell our home . See you later, Jeremy ……
We are so blessed that the Swanson family moved to our neighborhood in 2018. While we did not know Jeremy prior to his cancer, we did get to see the beautiful witness of how he lived during it. The kind of man he was is evident in the family he left behind. They are a beautiful legacy to a good man. Our hearts are with the Swanson family and their loved ones.
Jeremy was a peaceful, well respected gentleman but most he was a remarkable young man. I was blessed by having the opportunity to work with him for 10 years at Remax. My heart goes out Jeremys family and friends. His legacy will be forever in our hearts and mind. He showed how us to live and how to die. God has welcomed you home Jeremy, we're sad you not here …but happy that you are with our Lord and Savior.. God be with Melissa and his beautiful children through this difficult time and with all of you from this day forward. Forever in your heart ❤️
Diane Hood Tudor